This blog post contains Amazon affiliate links. As an Amazon Associate, I earn a small commission from qualifying purchases.
Want to check out my favorite Amazon items for the classroom? Check out my Amazon favorites page!
One of my favorite classroom tools is the dry erase pocket. Looking for dry erase math activities to make the most of your own set of dry erase pockets? Check out these 42 dry erase math activities!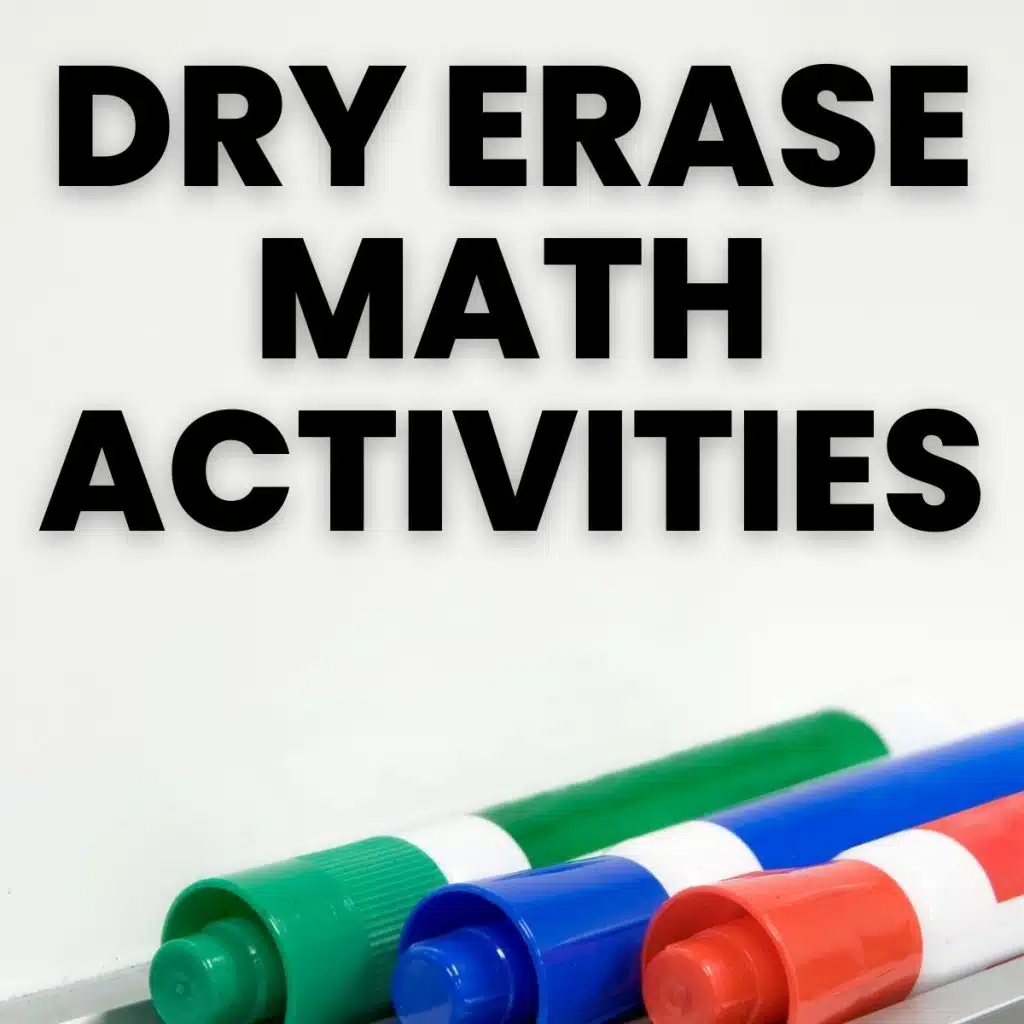 Dry erase pockets are one of the easiest ways for teachers to save paper and quickly make interactive, reusable activities for their classrooms.
If you don't have a classroom set of dry erase pockets, you could also use heavy duty sheet protectors. But, I highly recommend investing in a classroom set of the pockets since they are so much more durable.
MATH = LOVE RECOMMENDS…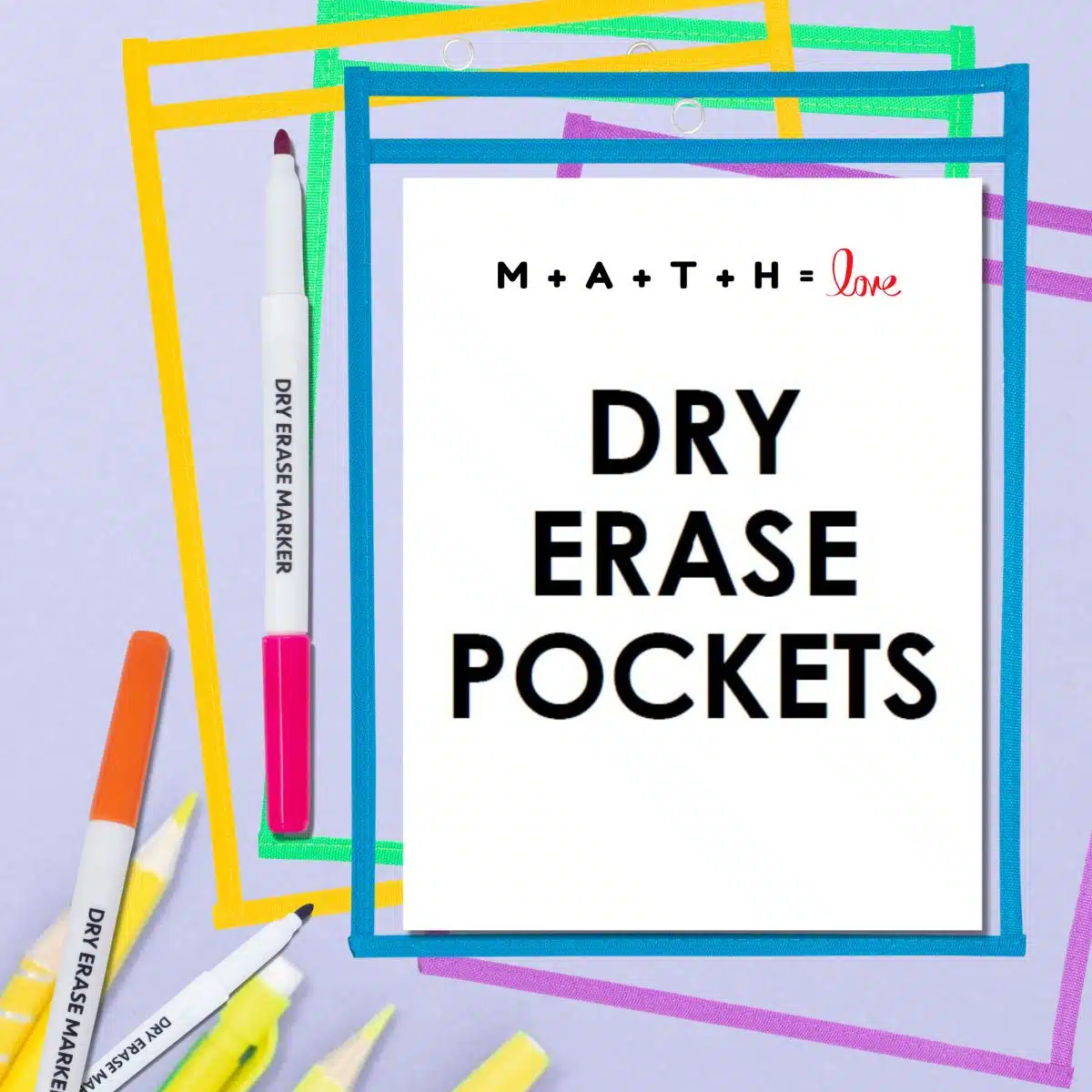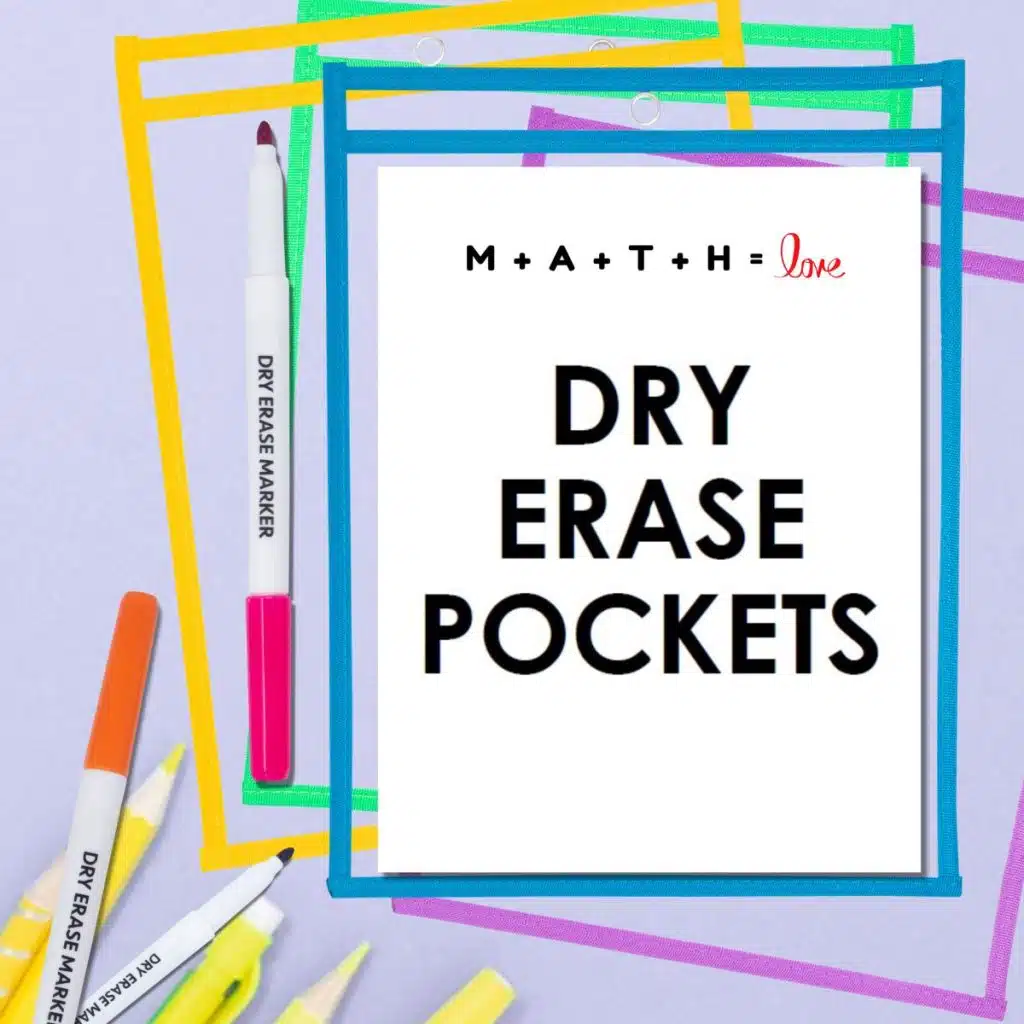 I cannot imagine teaching math without my dry erase pockets! They instantly make any activity more engaging and save me countless hours at the copy machine since I can use the same class sets of copies year after year.
Here are my current go-to recommendations:
I honestly believe that every classroom needs a set of these! My students are willing to take much bigger risks with a dry erase marker in their hand than they will with pencil and paper. Plus, these make it so easy for me as a teacher to produce quality, reusable activities in almost no time at all. I spend less time at the copy machine, and my students are engaged throughout the class period.
The possibilities for using these are endless. You can print any activity, slide it inside, and be ready to go. Here are a few ideas for using them if you need some convincing.
More Dry Erase Puzzles