This blog post contains Amazon affiliate links. As an Amazon Associate, I earn a small commission from qualifying purchases.
Want to check out my favorite Amazon items for the classroom? Check out my Amazon favorites page!
This past fall, I tweeted about attending my first ever science teaching workshop with OERB. Andrew Morrison (a physics professor I interact with on Twitter) replied to my tweet to ask if I knew about a free kit for teaching sound that was offered by the Acoustical Society of America.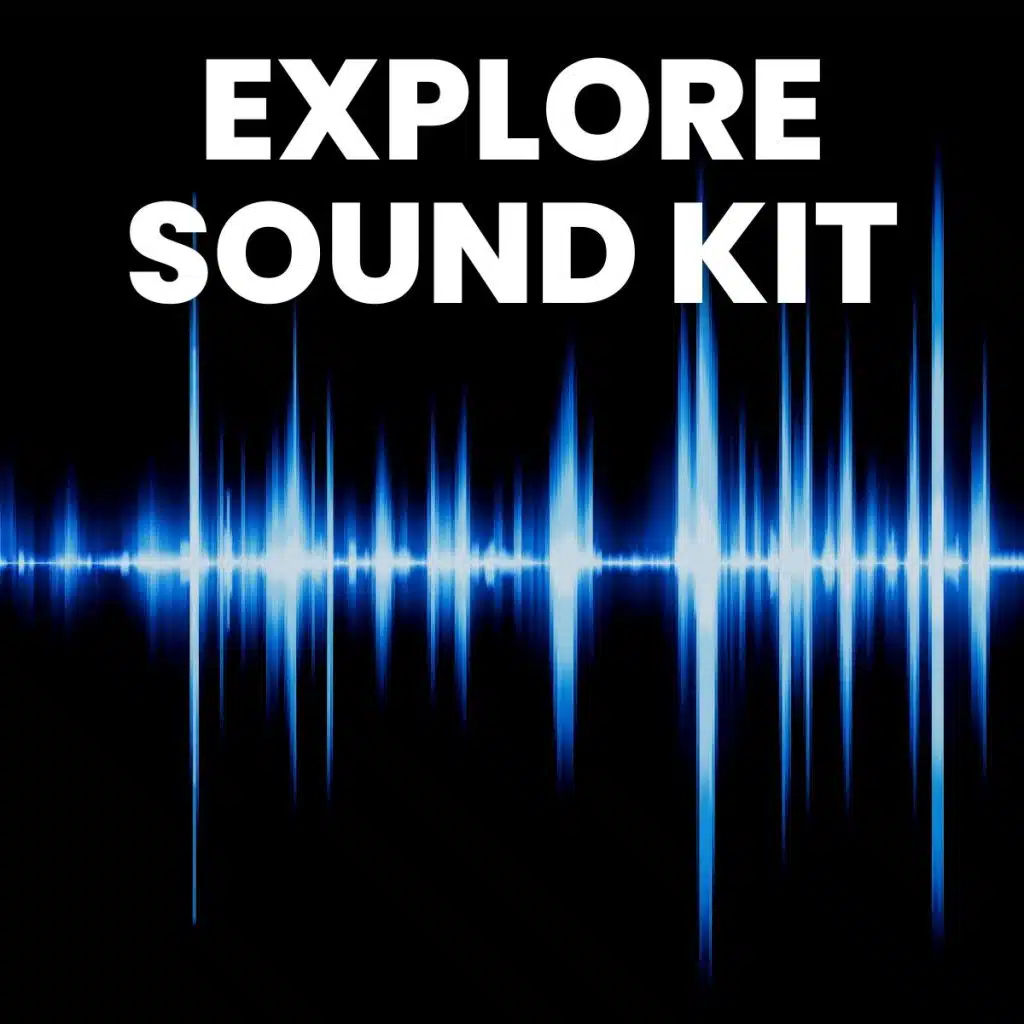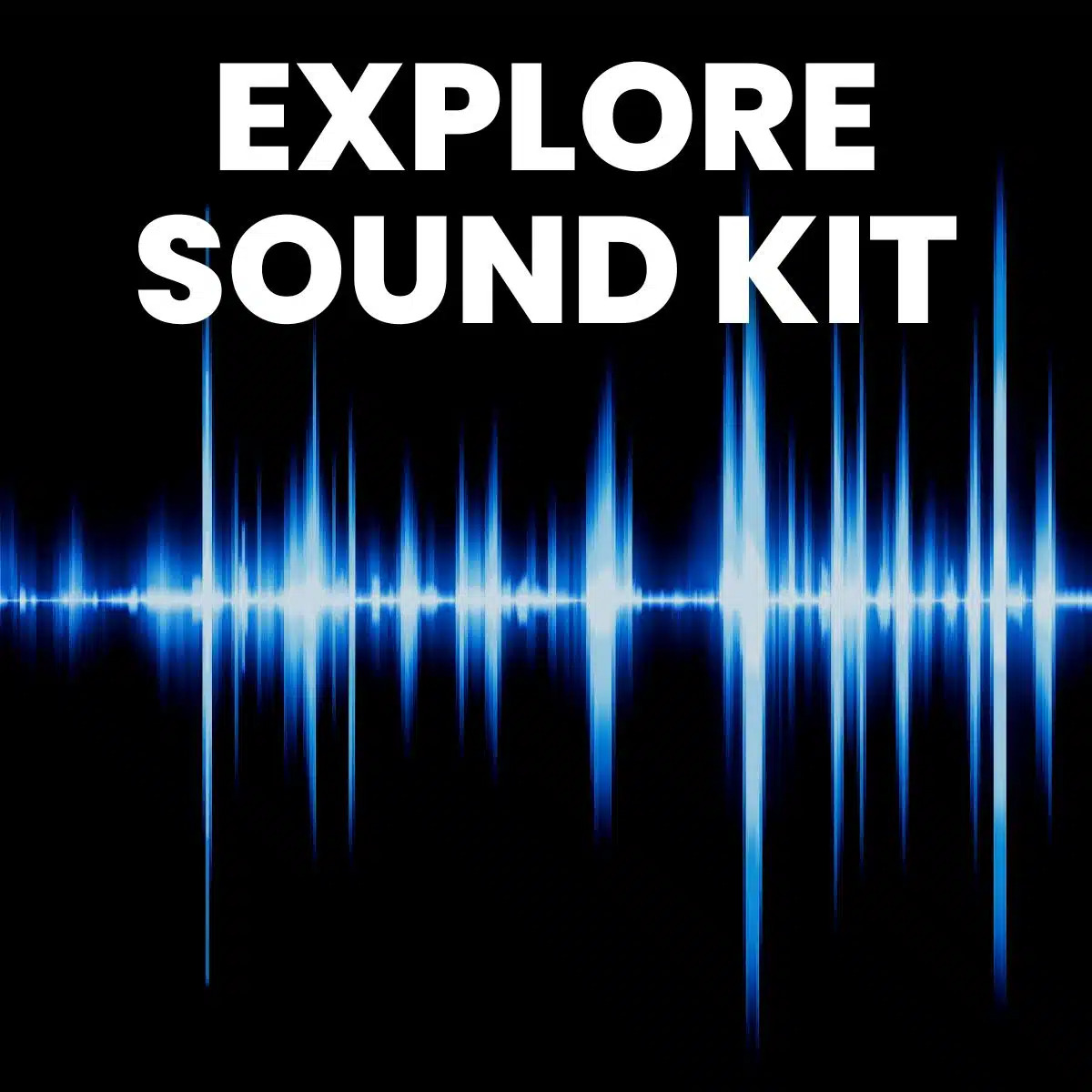 I didn't know about it, so I thought you might not know about it either. For all my math teacher readers, please pass this post on to any science teachers or elementary teachers you might know that teach sound/acoustics as part of their curriculum!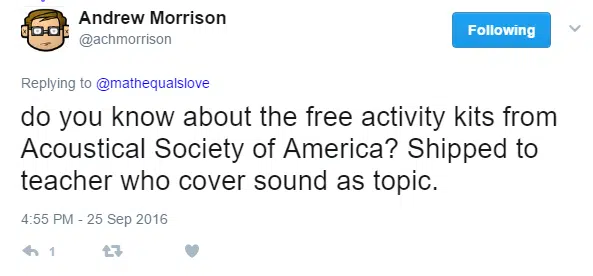 I visited the Acoustical Society of America's website to check out the opportunity. If you teach acoustics/sound as a topic in your class, here's the link to request your own free activity kit.

The free activity kits were out of stock at the time of my request, but within a couple of months, a giant box full of acoustics goodies were sitting on my desk.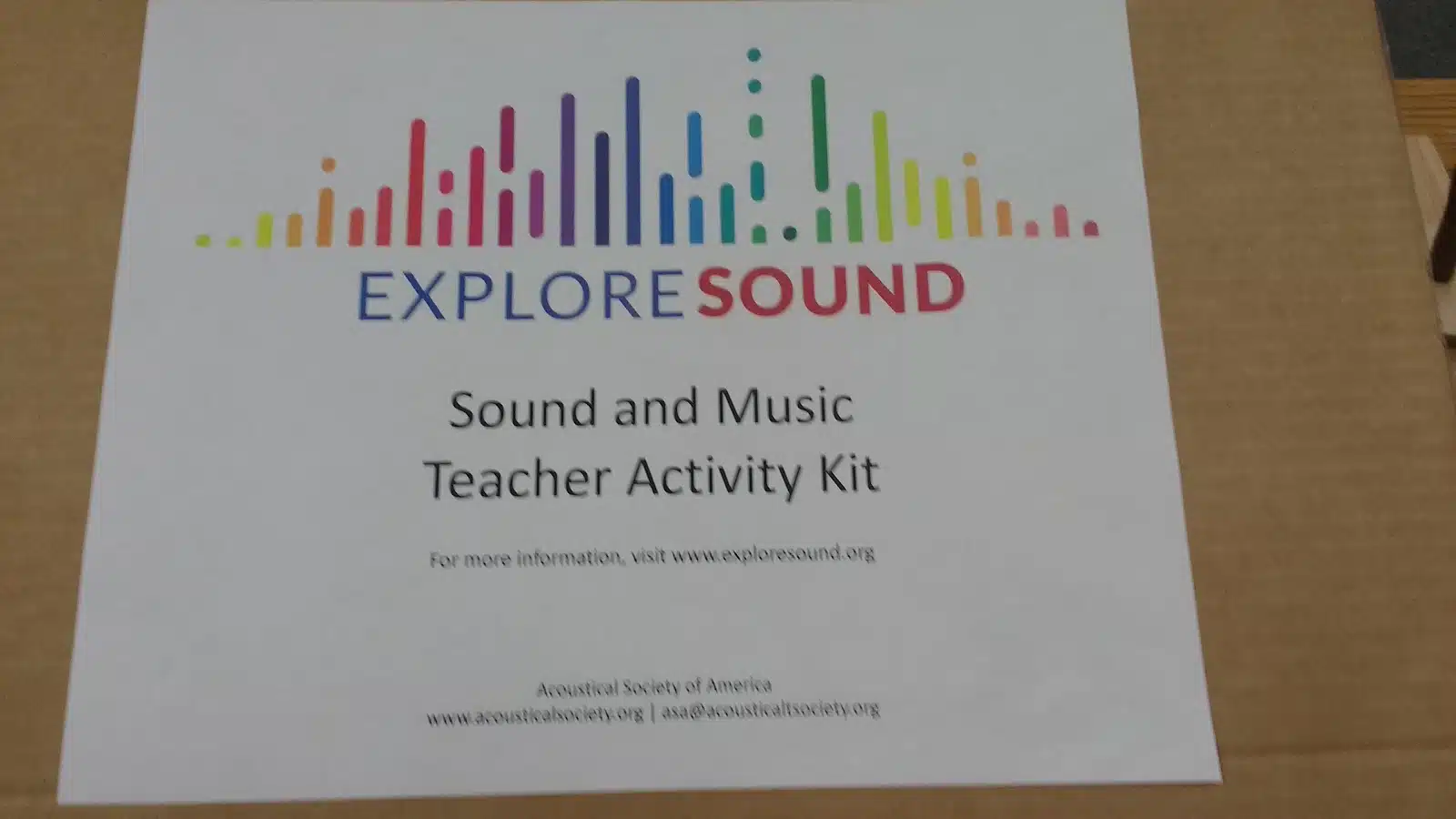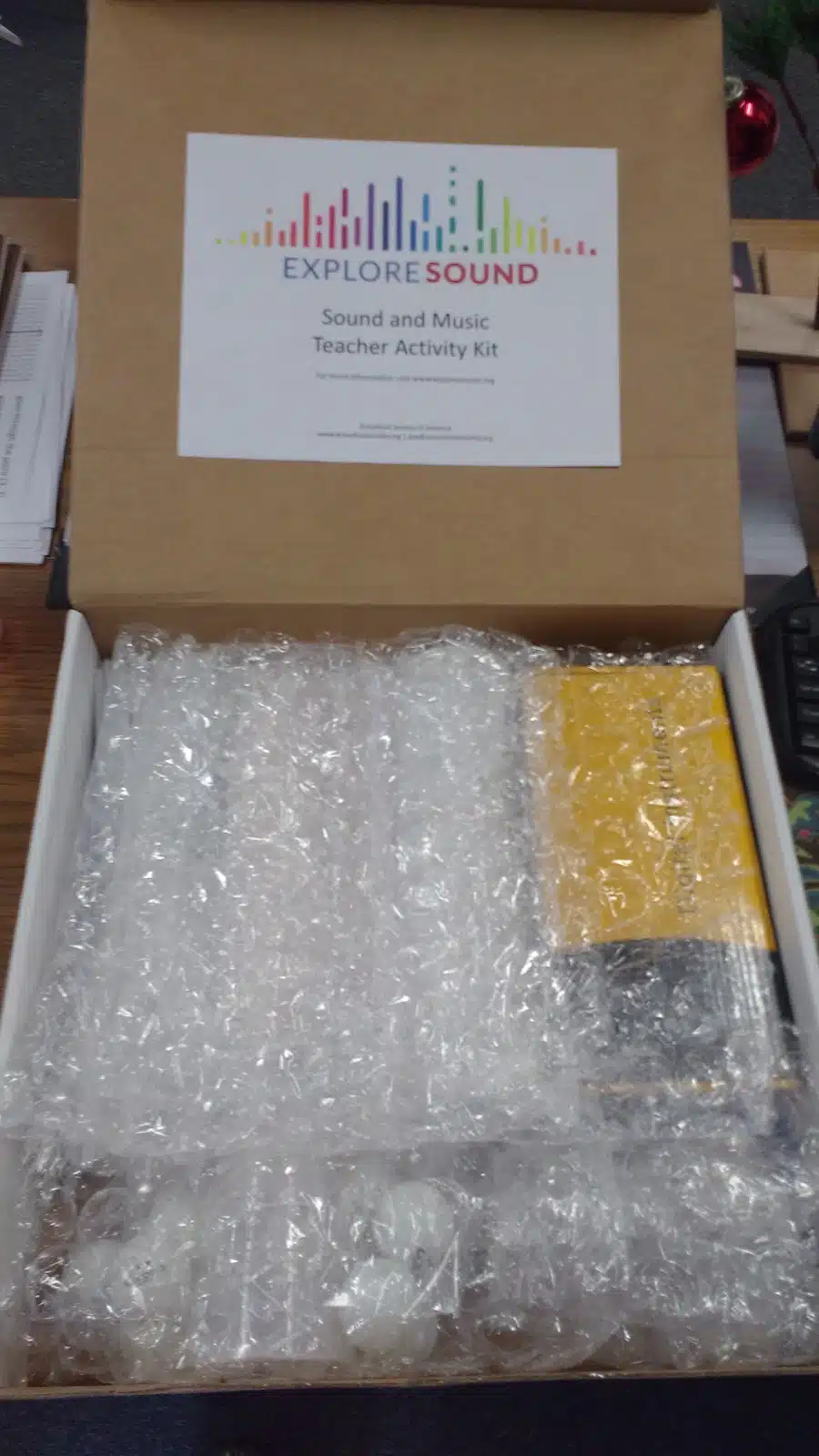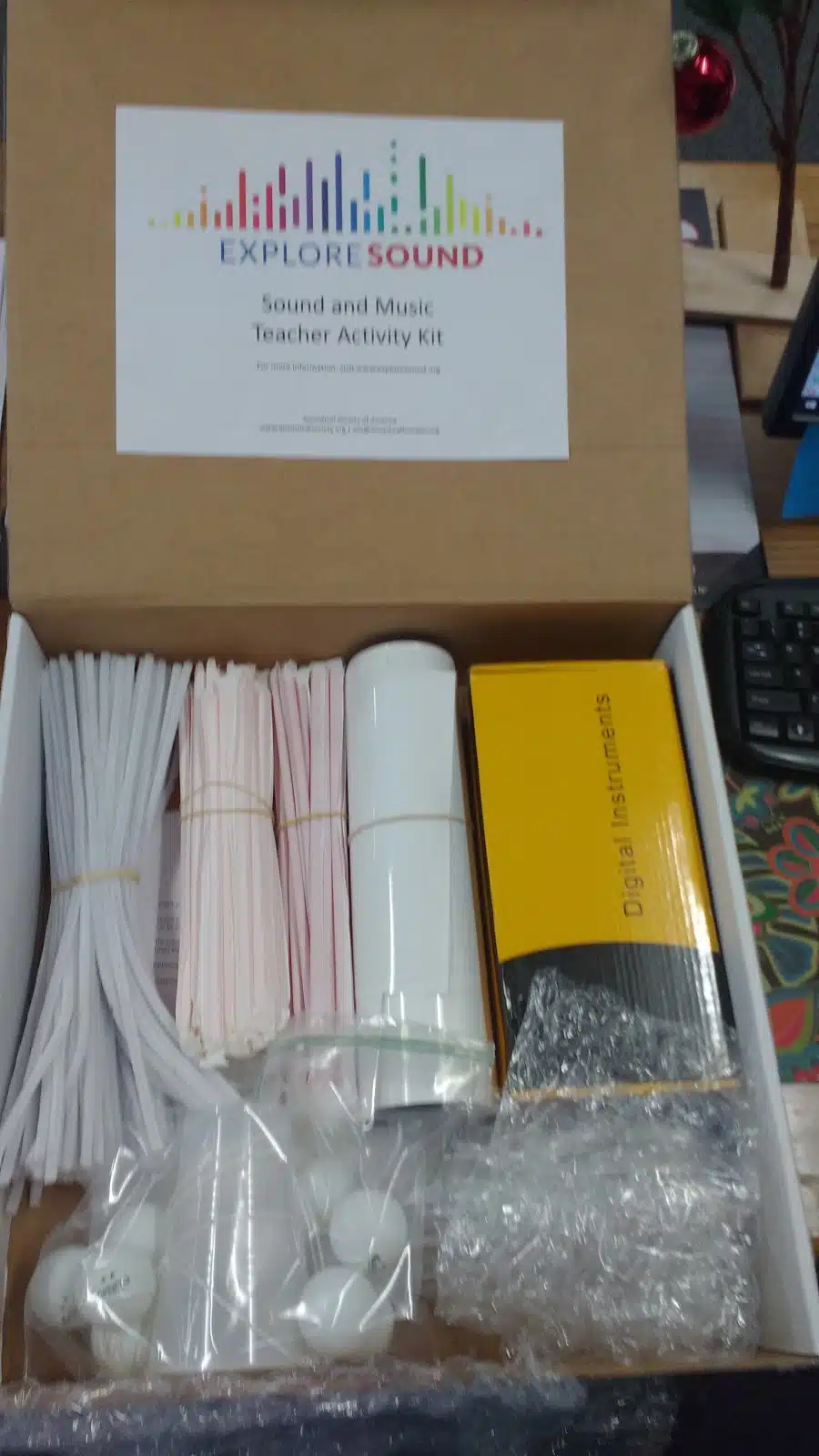 See how nice everything was packaged? Now that I've used the sound and music lessons with my physical science students, my kit doesn't look quite so neat.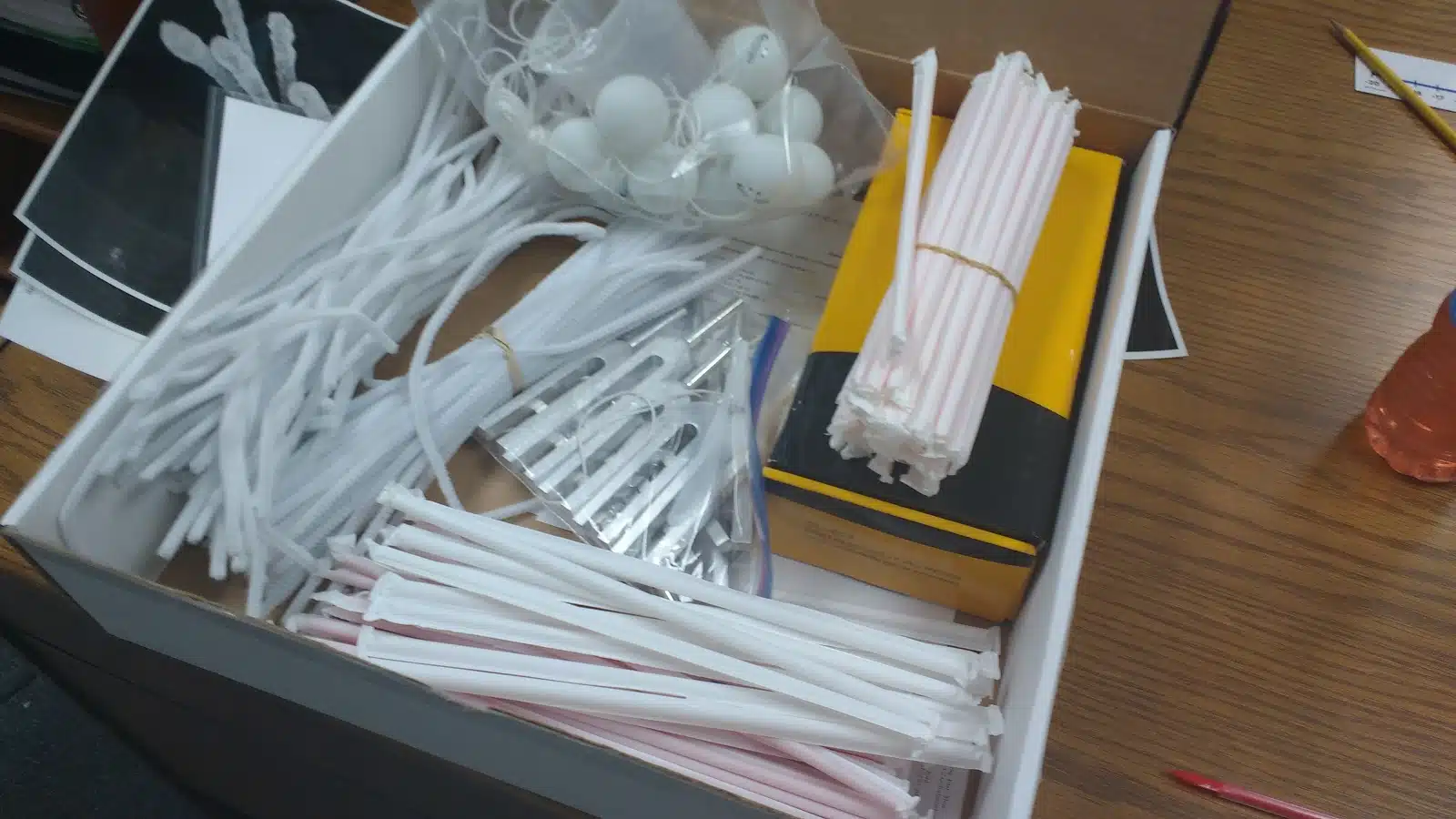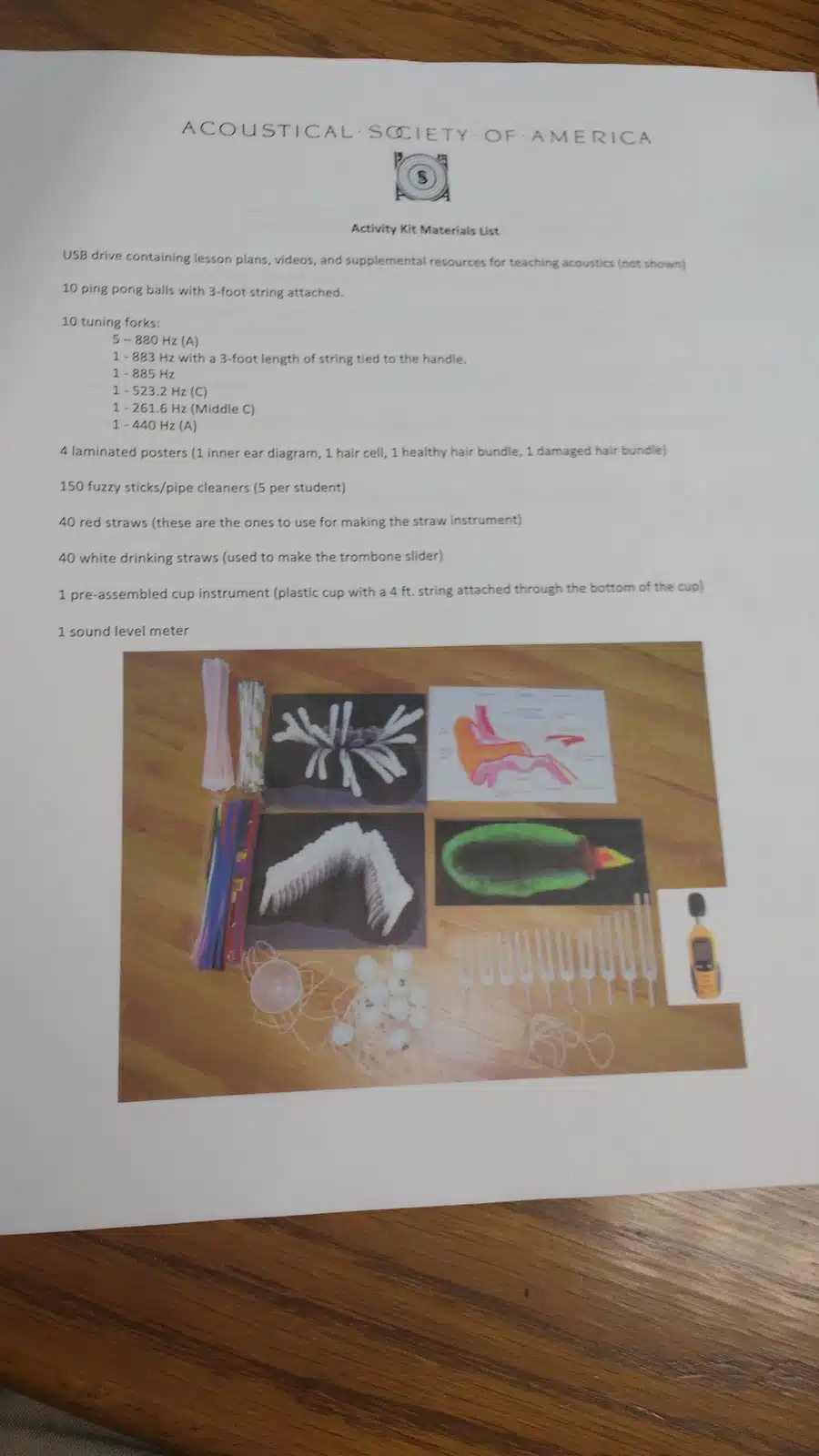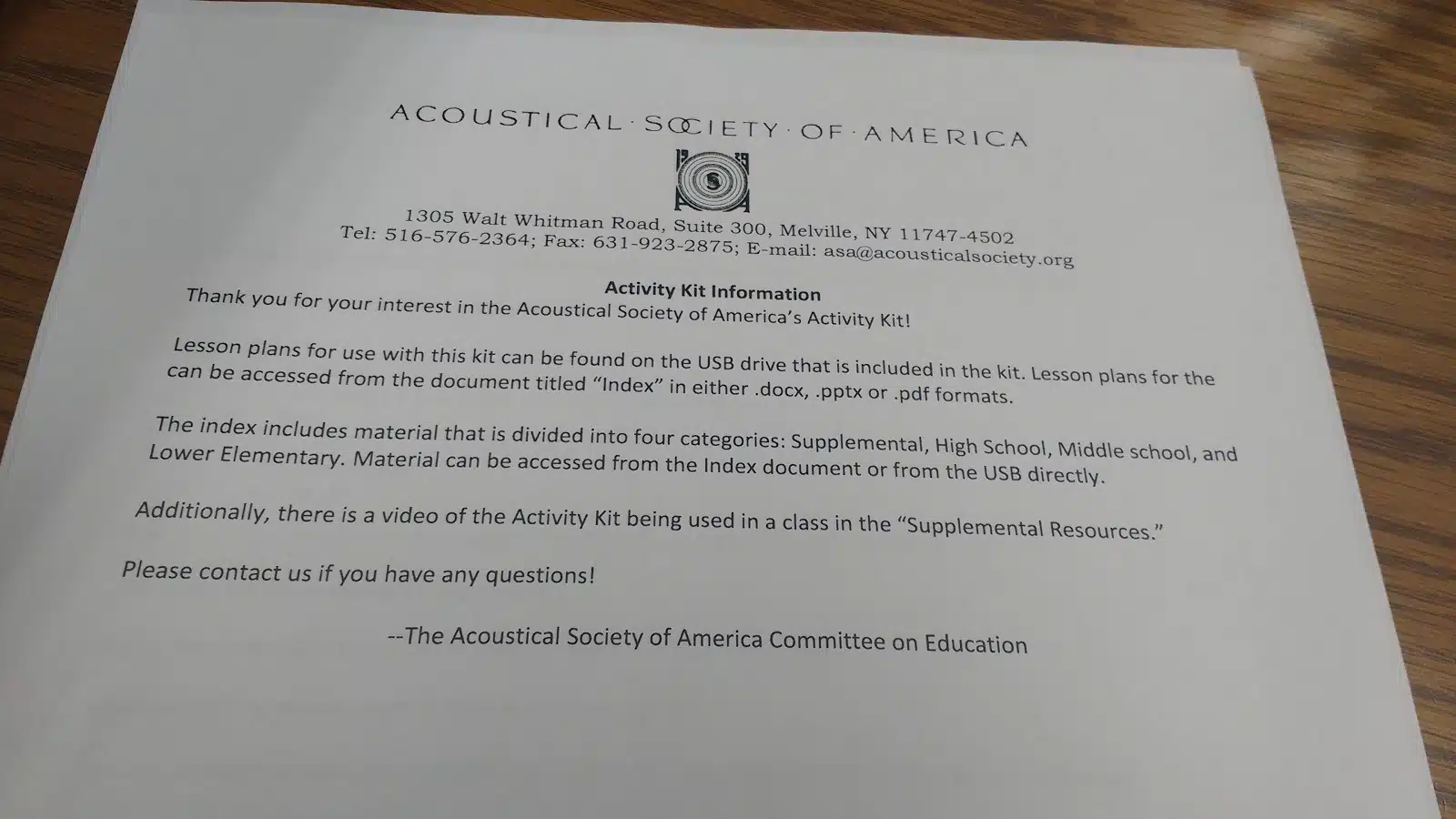 So, what comes in the kit?
Straws
These are for making straw instruments. Your teacher neighbors will LOVE you for this.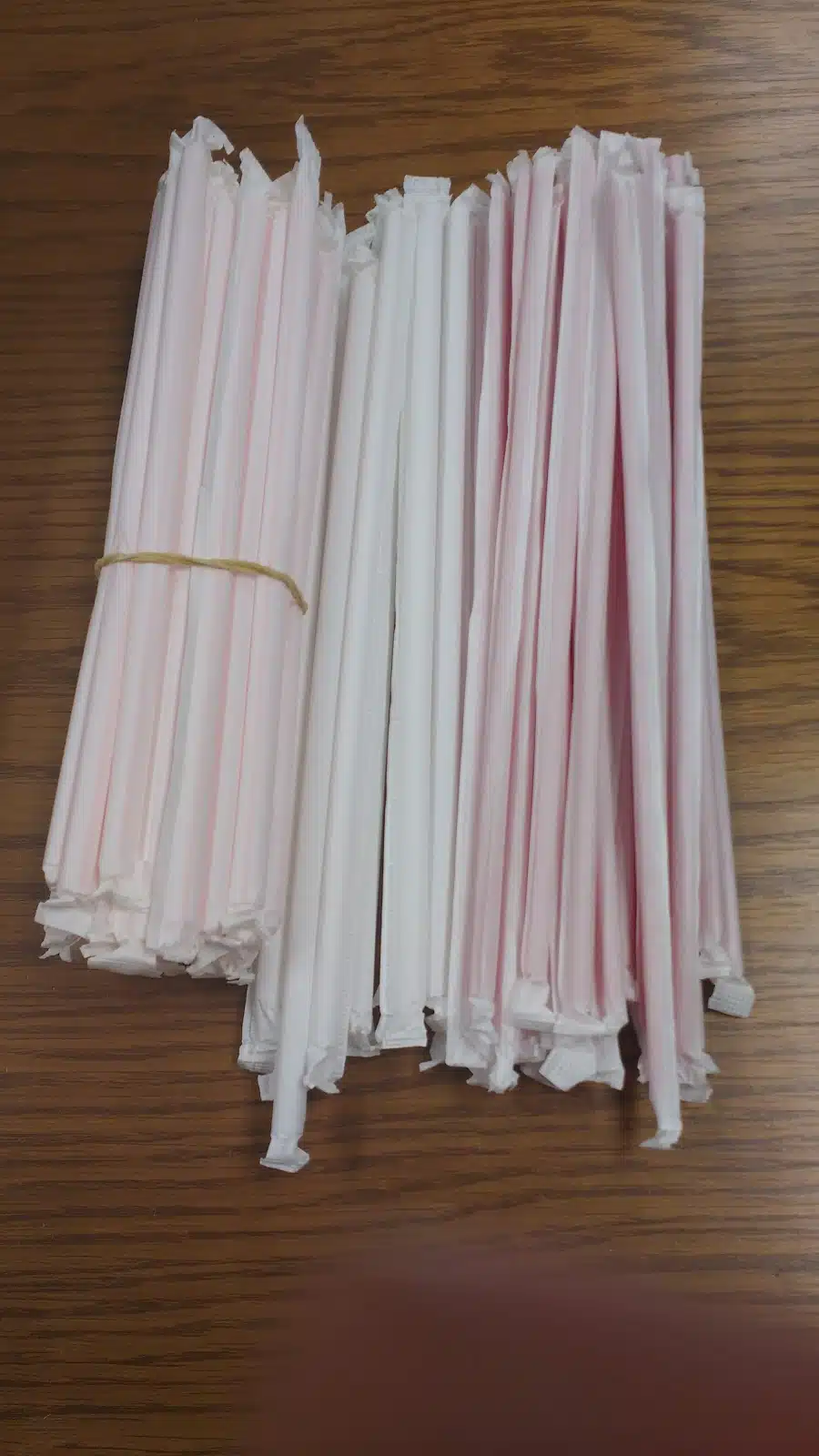 Here's my finished straw trombone. My students really liked making these. They could not put them down!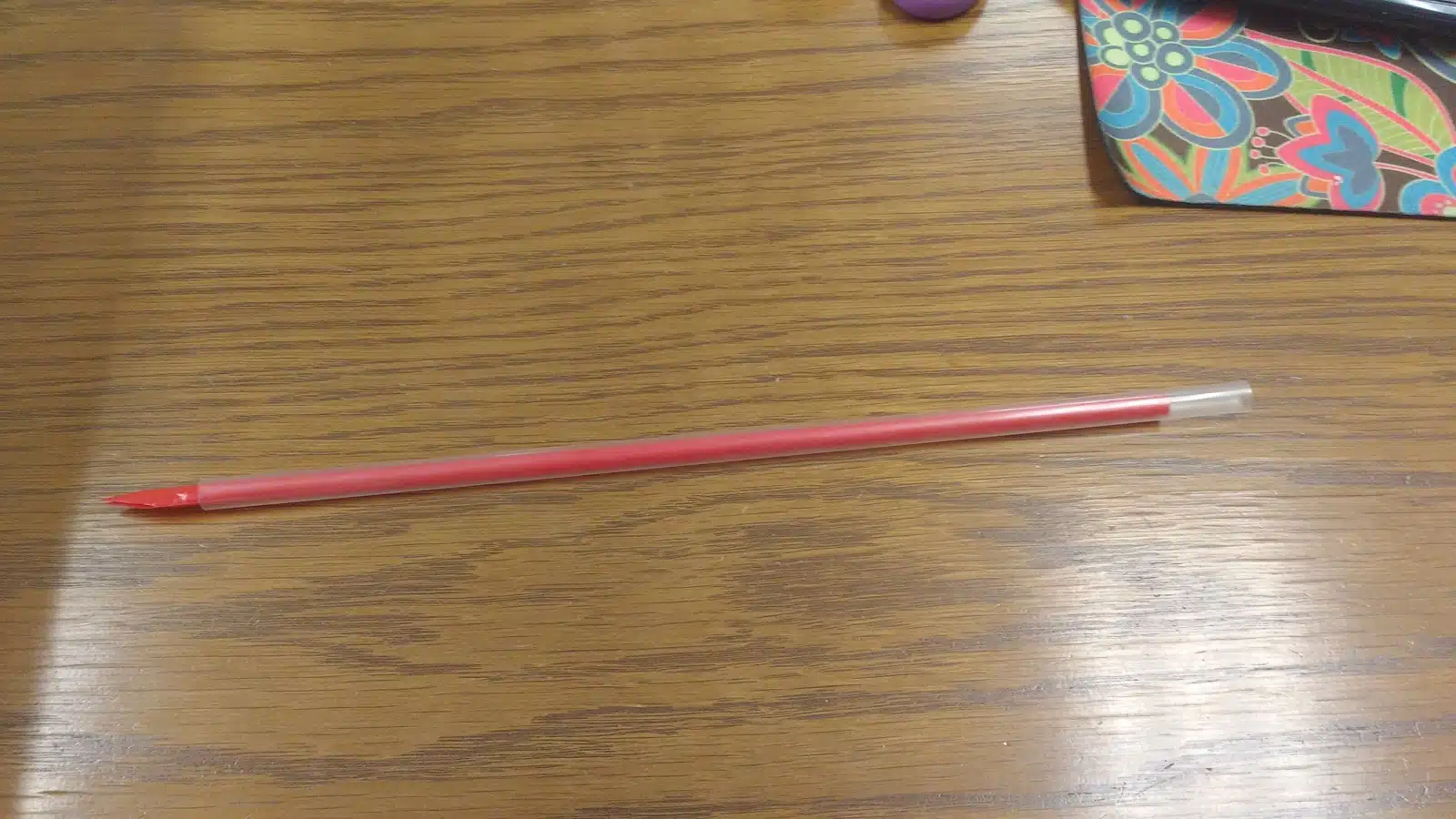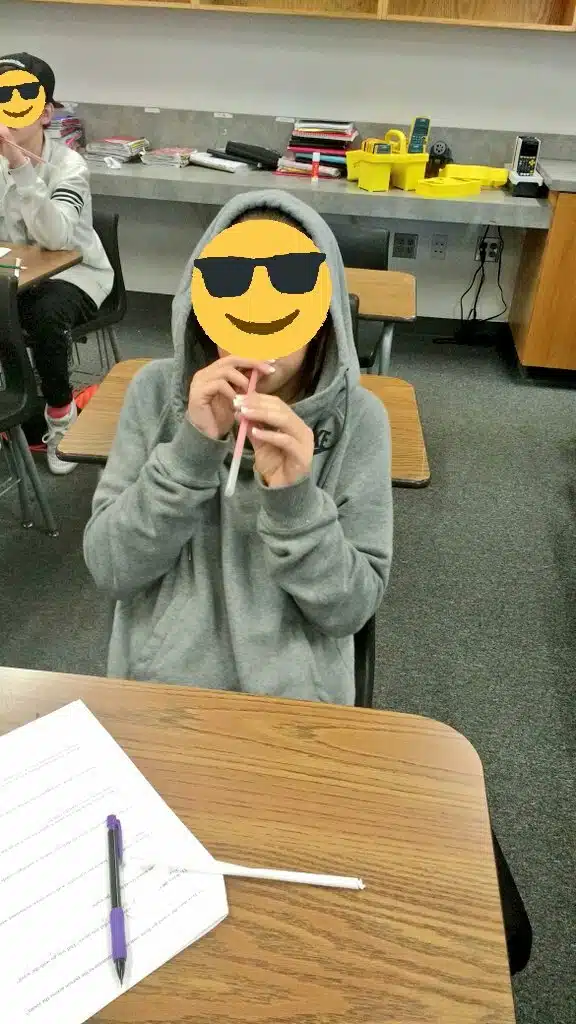 Pipe Cleaners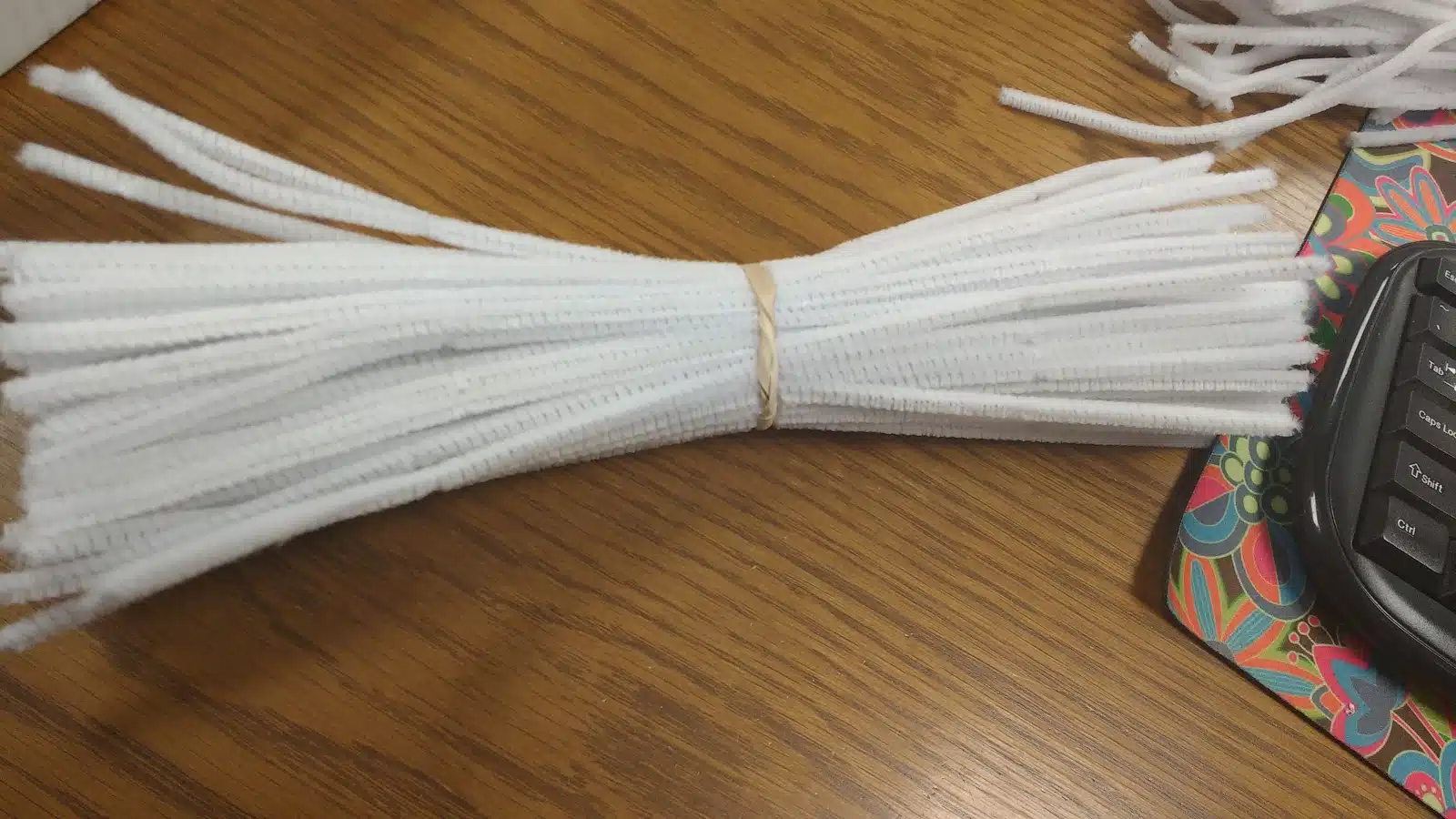 The purpose of these pipe cleaners is to form a model of the hair cells that exist on on our cochlea. The main gist is that once these hair cells are damaged they can't be fixed.
Take a look at the pipe cleaners that my students tried to "fix."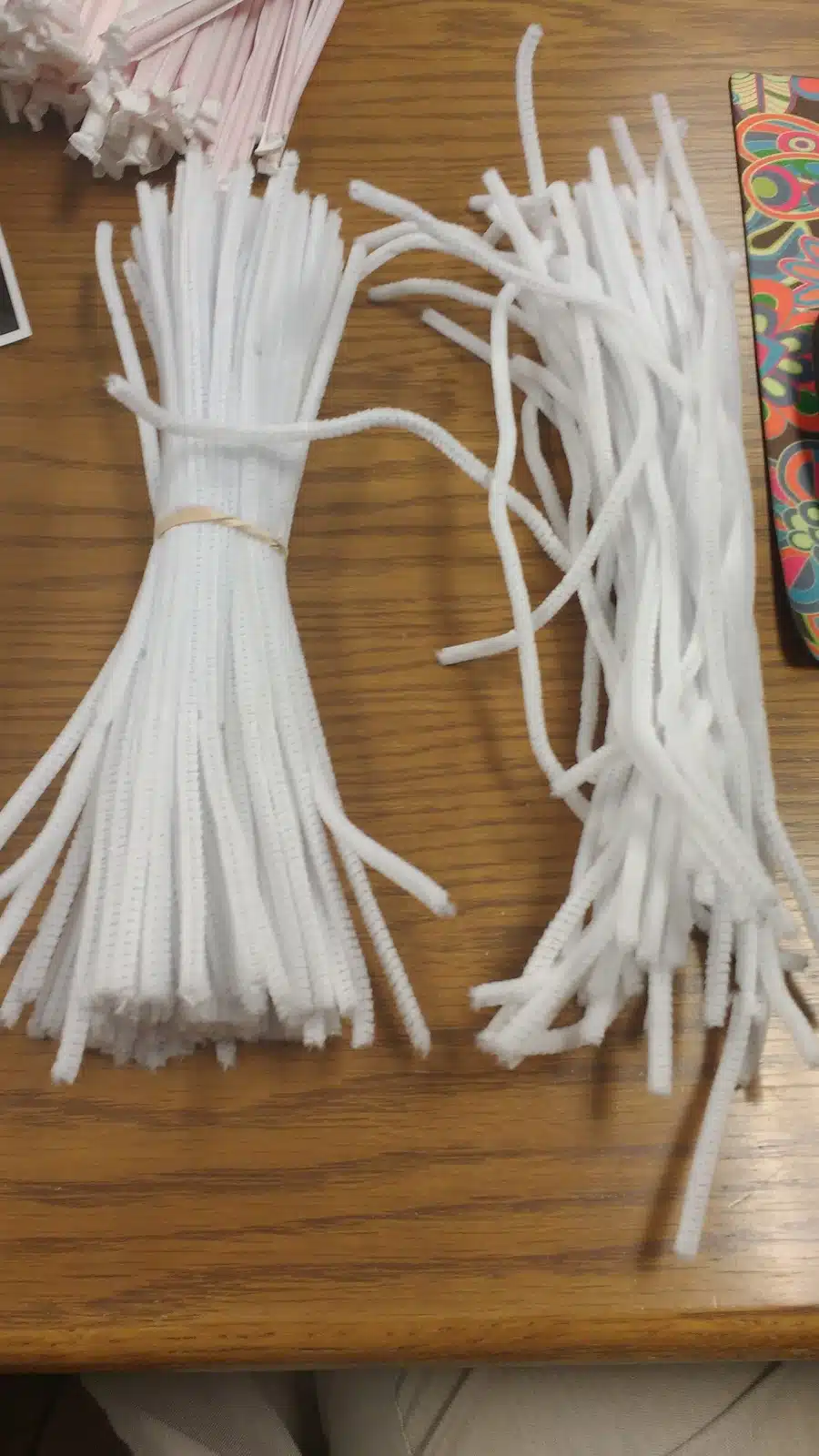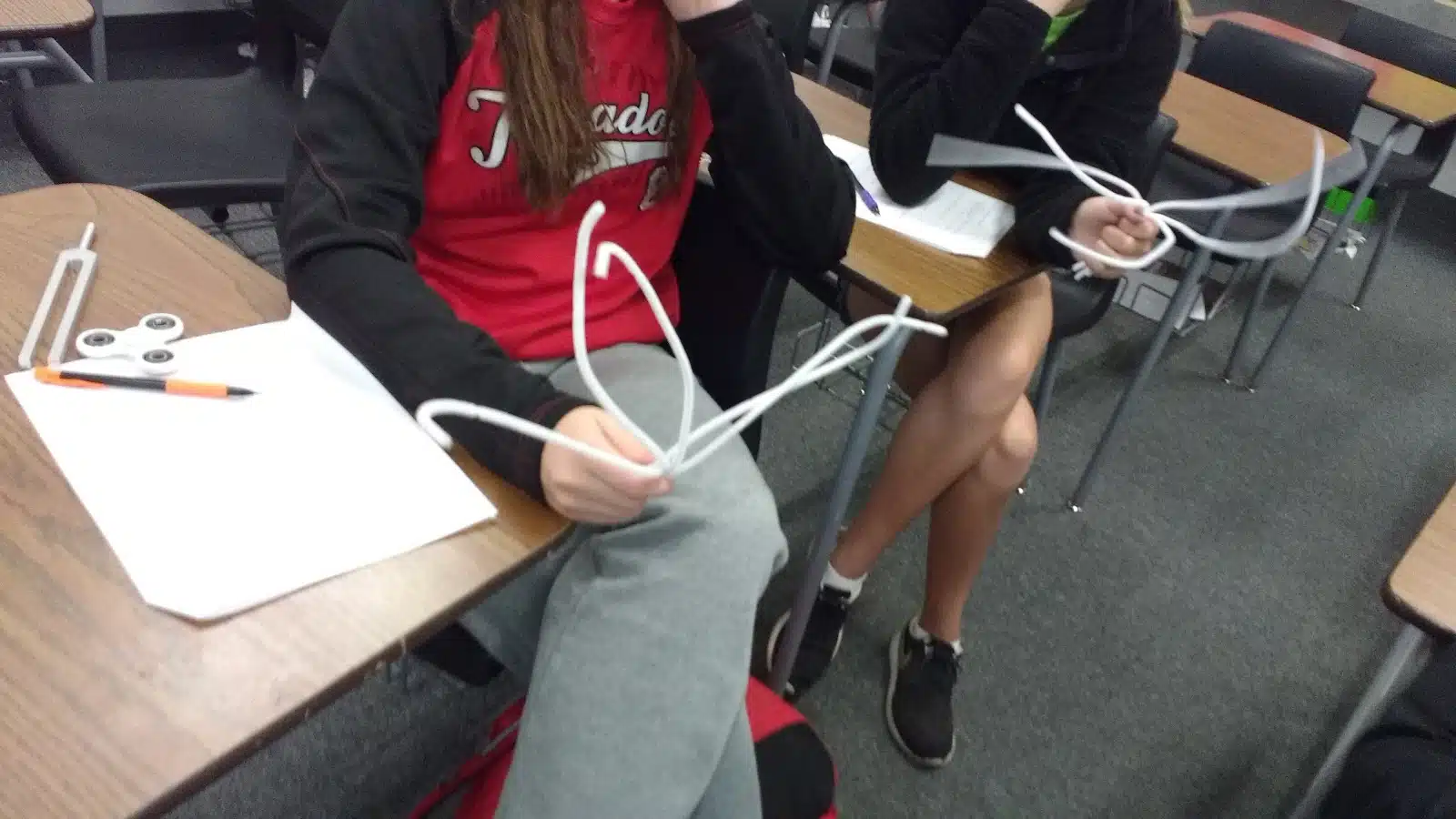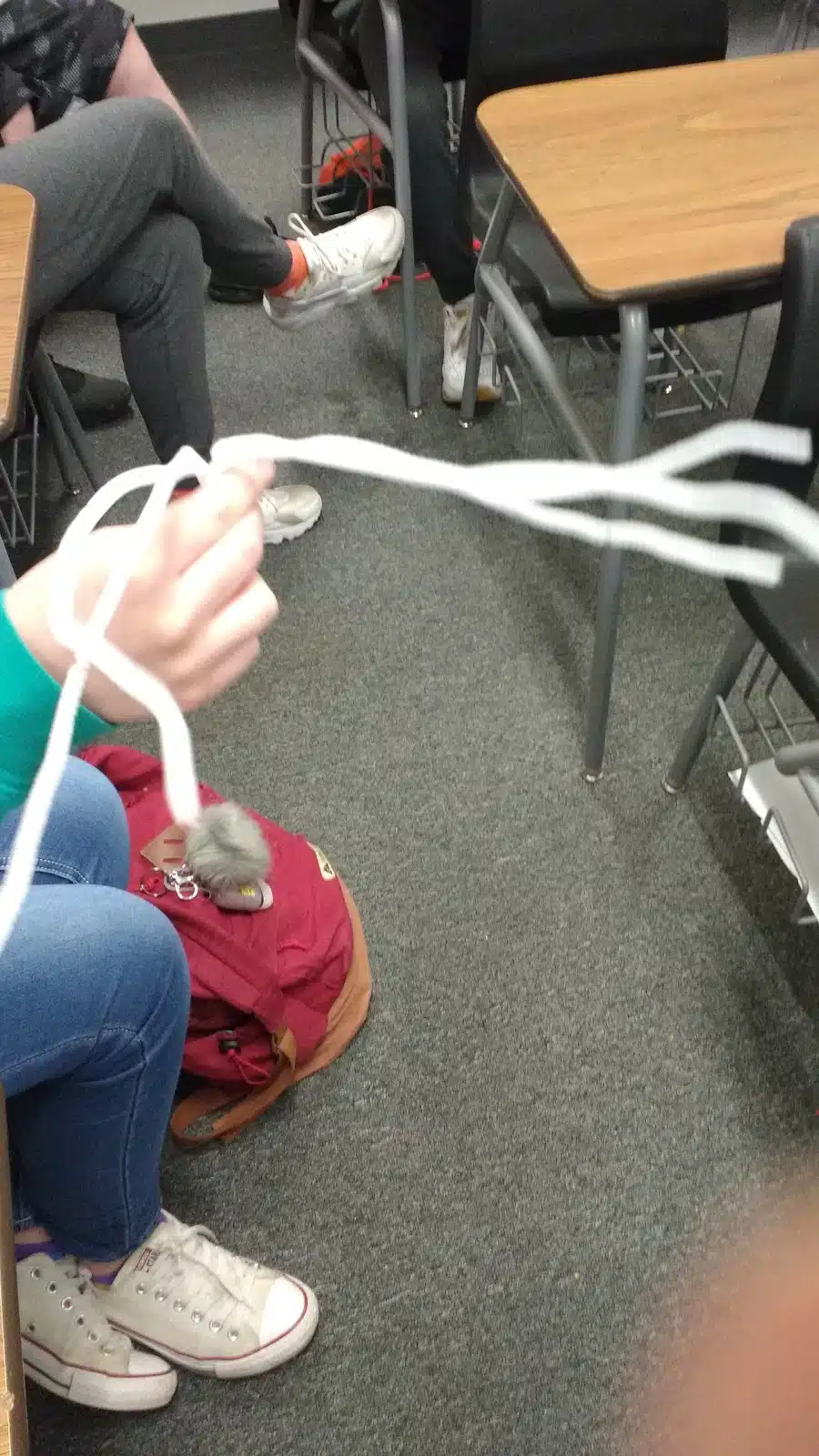 Digital Sound Meter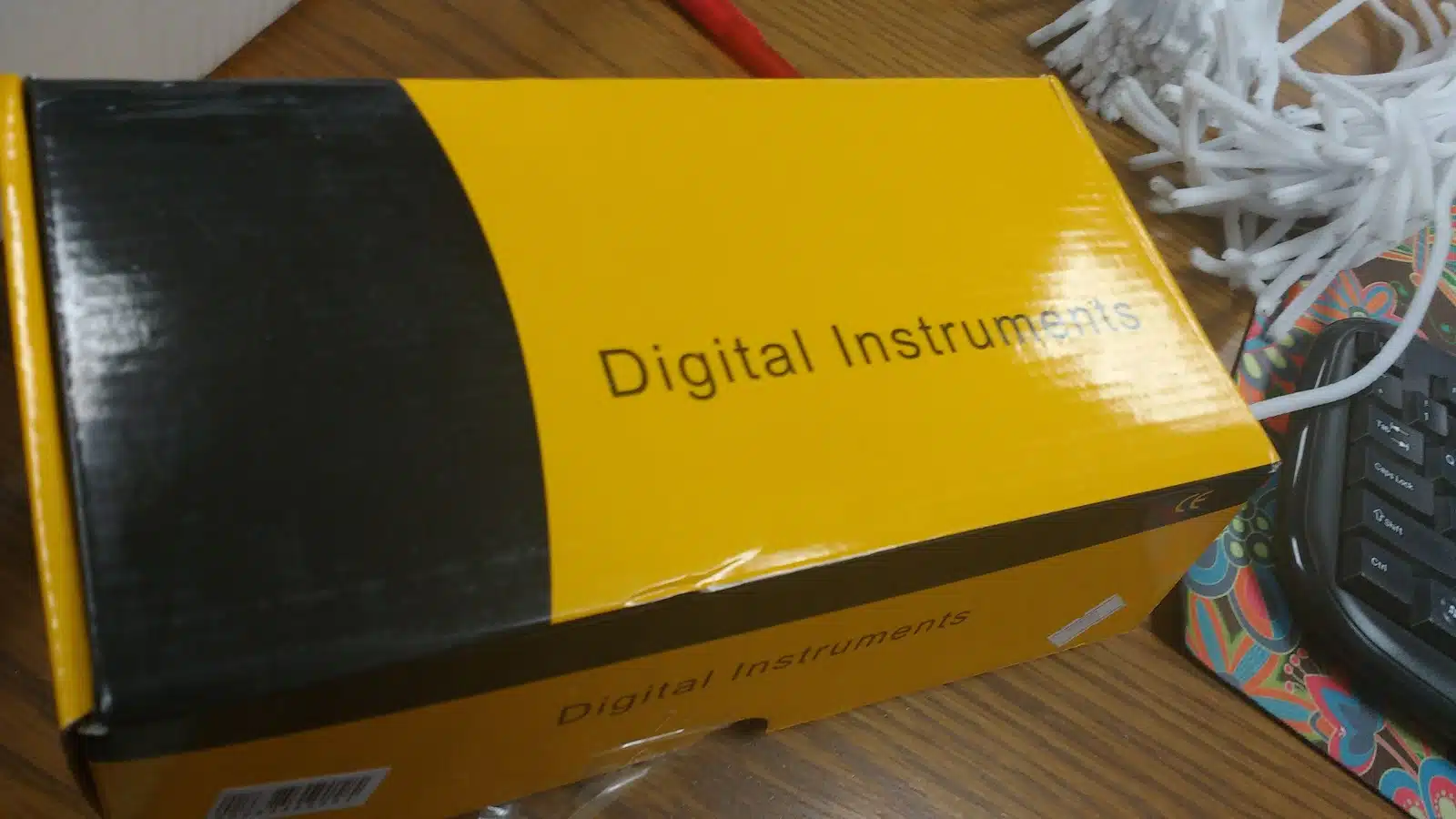 I haven't had a chance to use this with my students yet. We're still in the course of working through all of the sound lessons.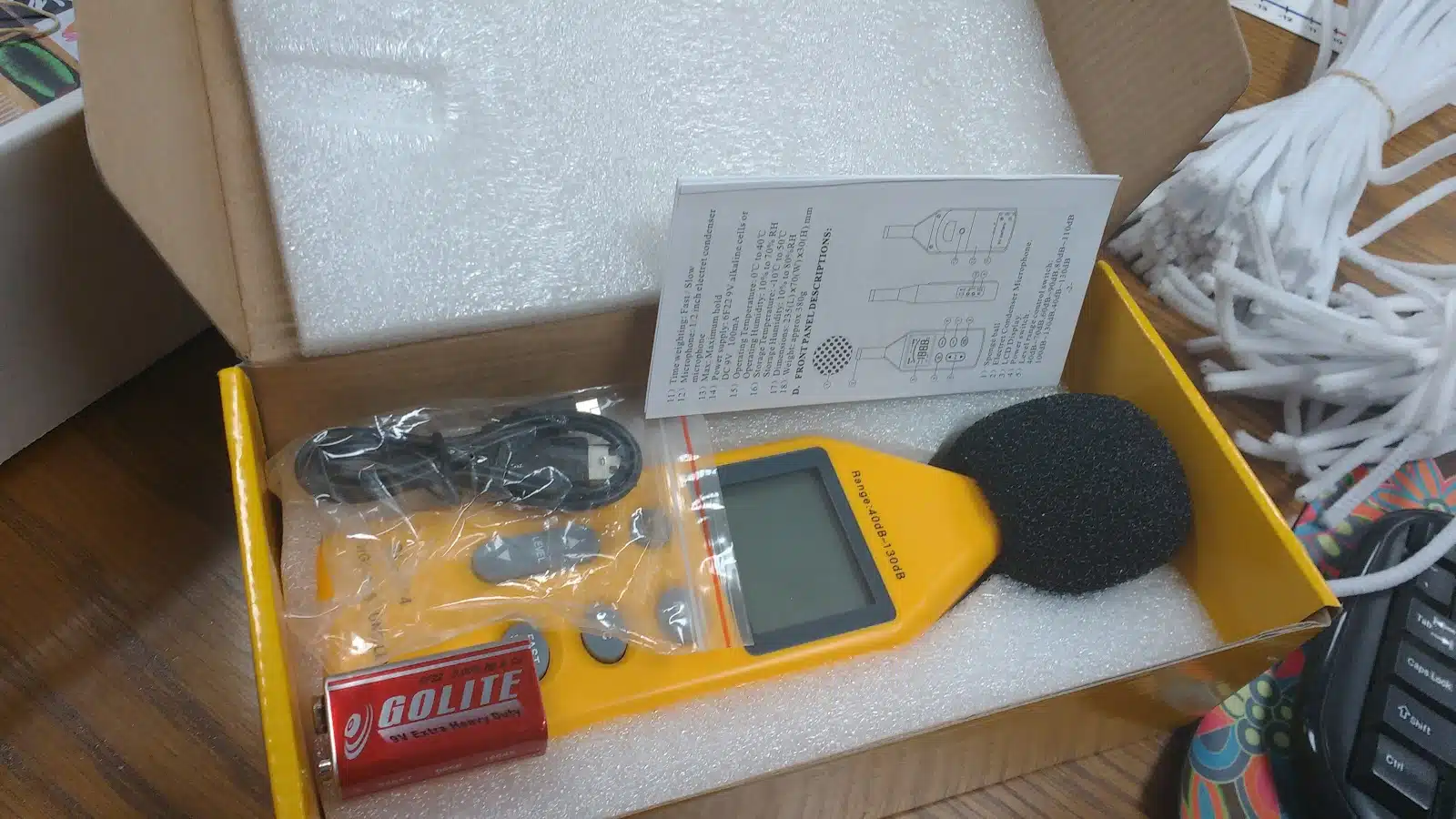 My husband and I did take it out of the box over Christmas Break to experiment with it and see how it worked.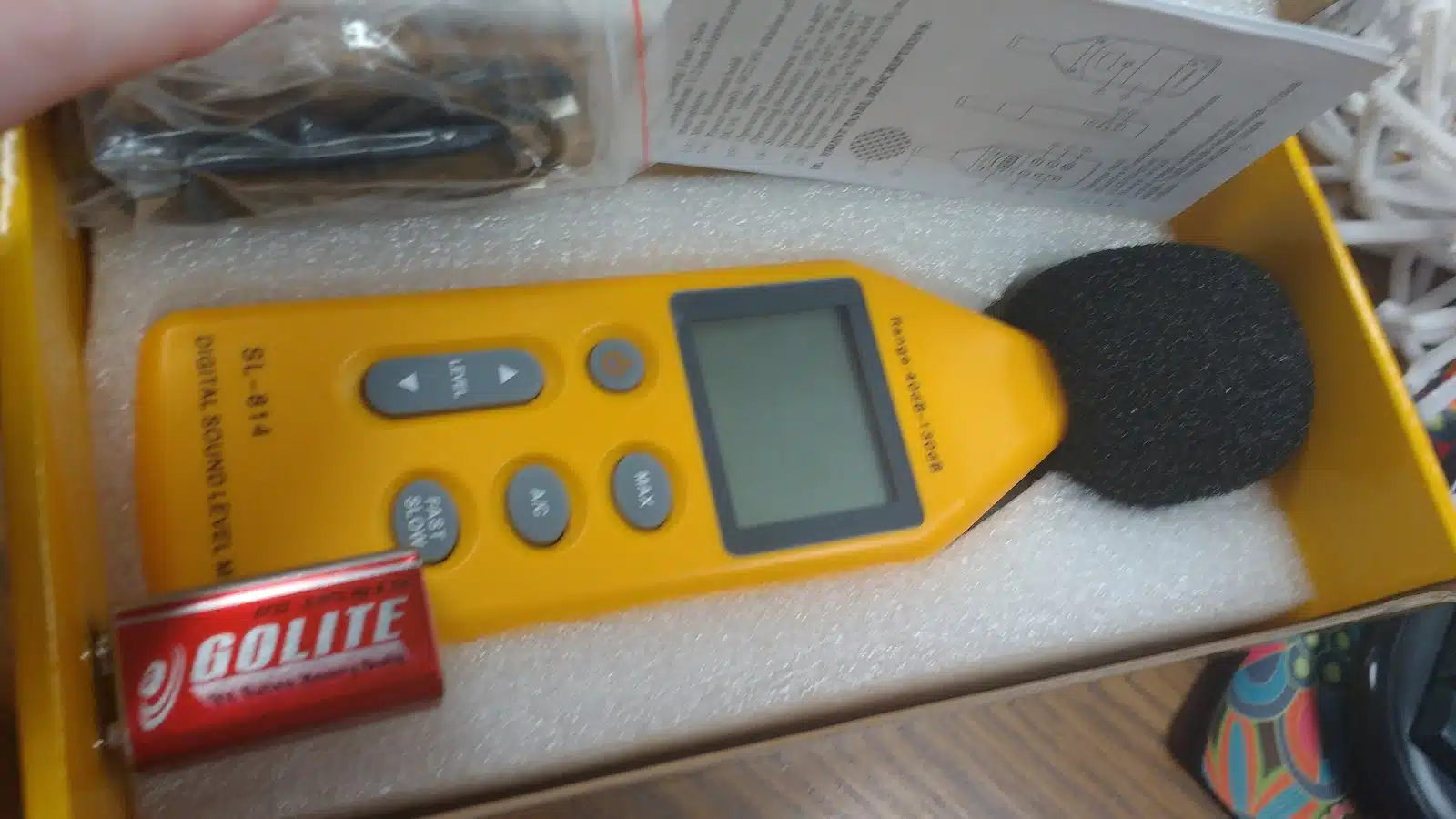 Cup Instrument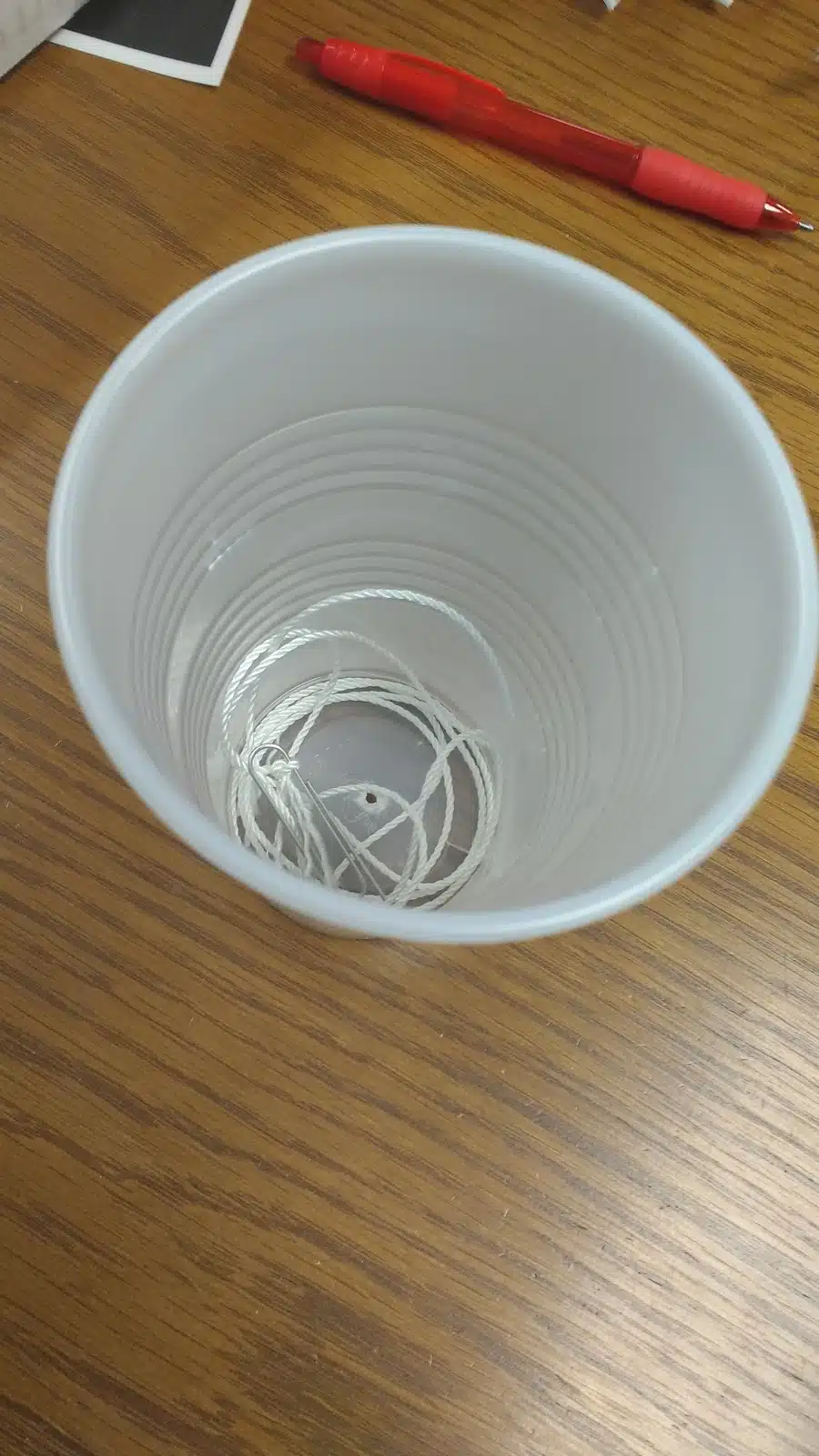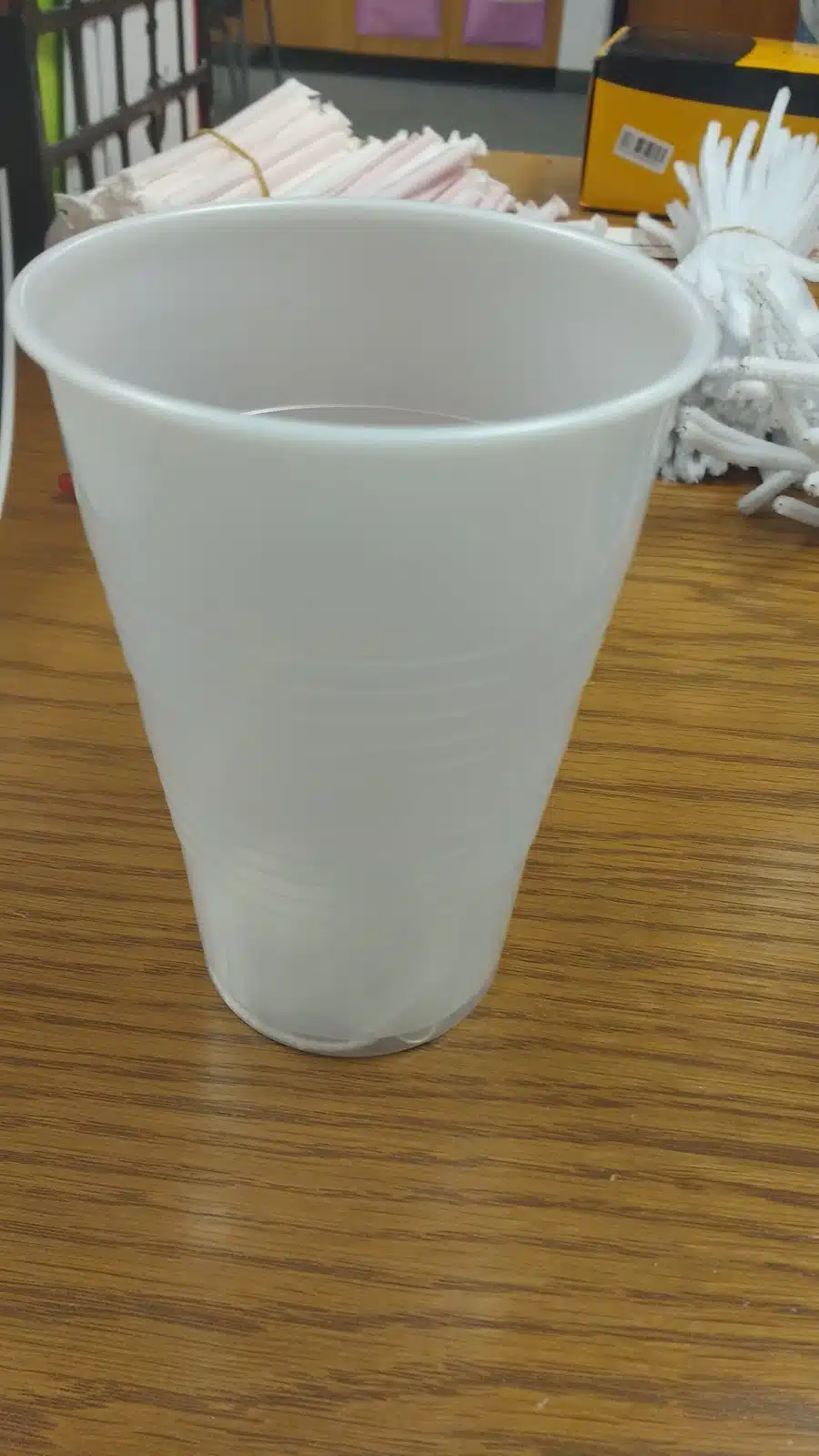 Tuning Forks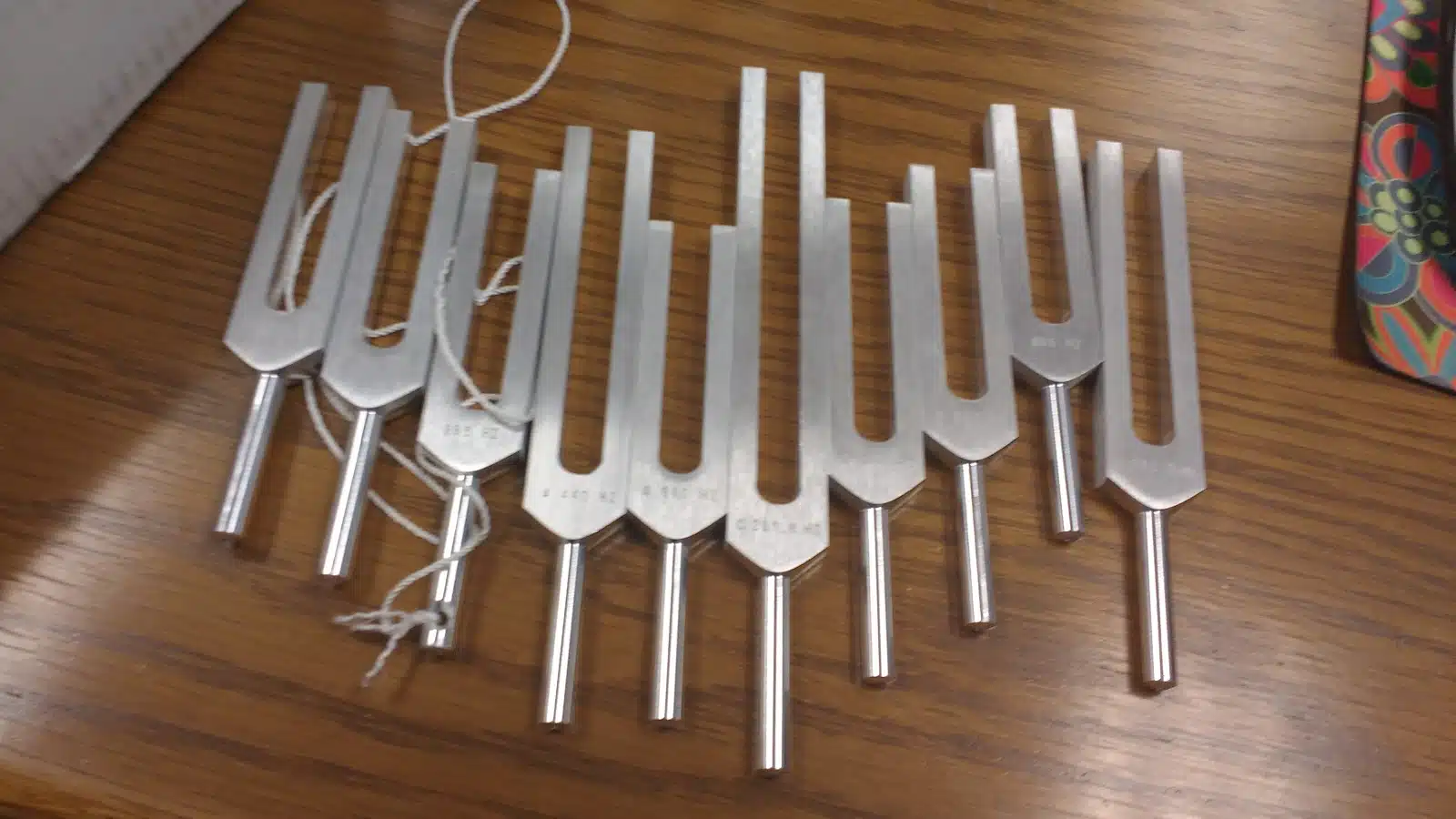 My students LOVED playing with the tuning forks. I have to admit that listening to an entire classroom of students play with tuning forks will result in a headache. It was worth it, though.
Ping Pong Balls (Attached to String)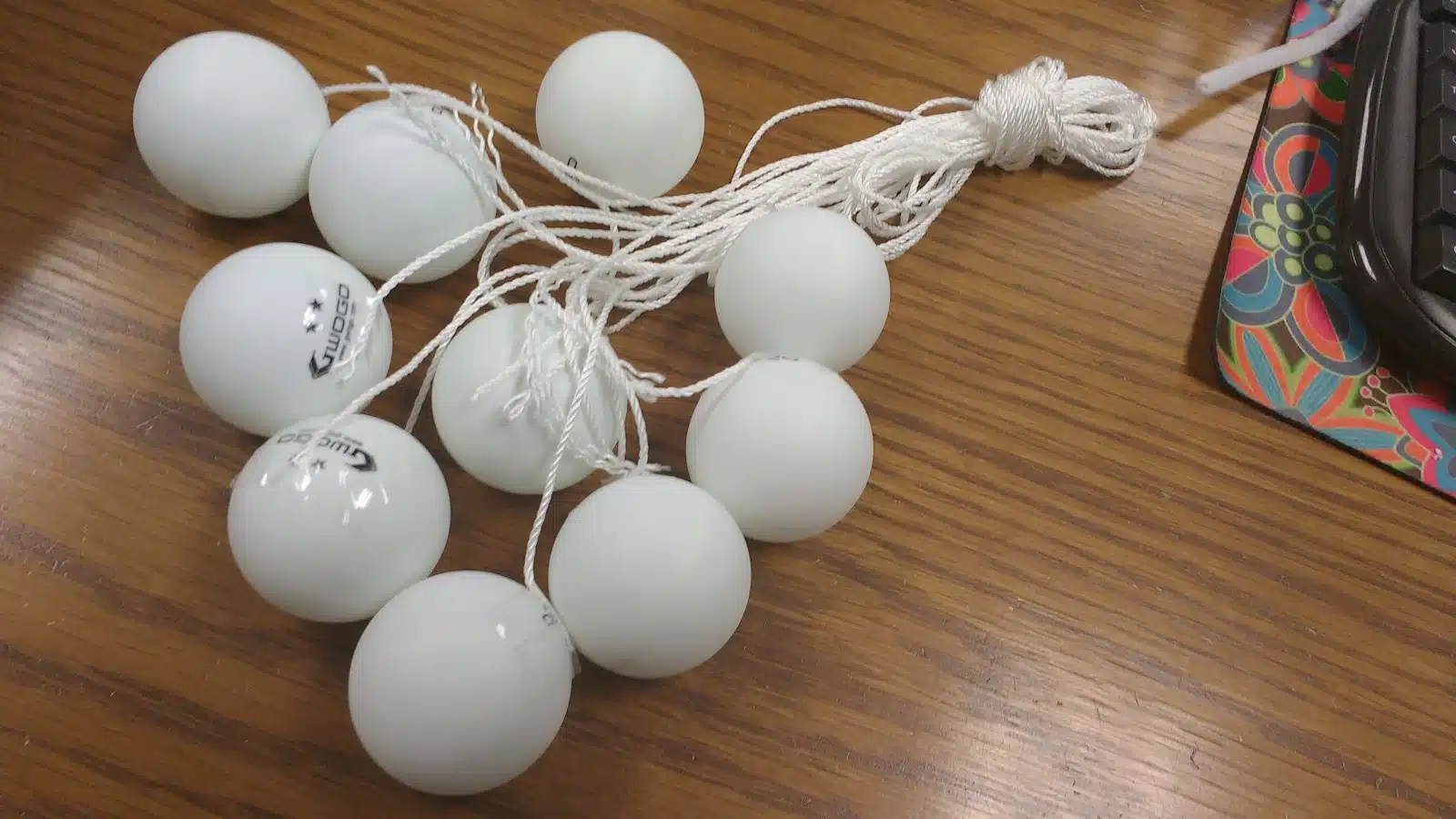 These ping pong balls are meant to be dangled near the tuning forks to aid in making observations.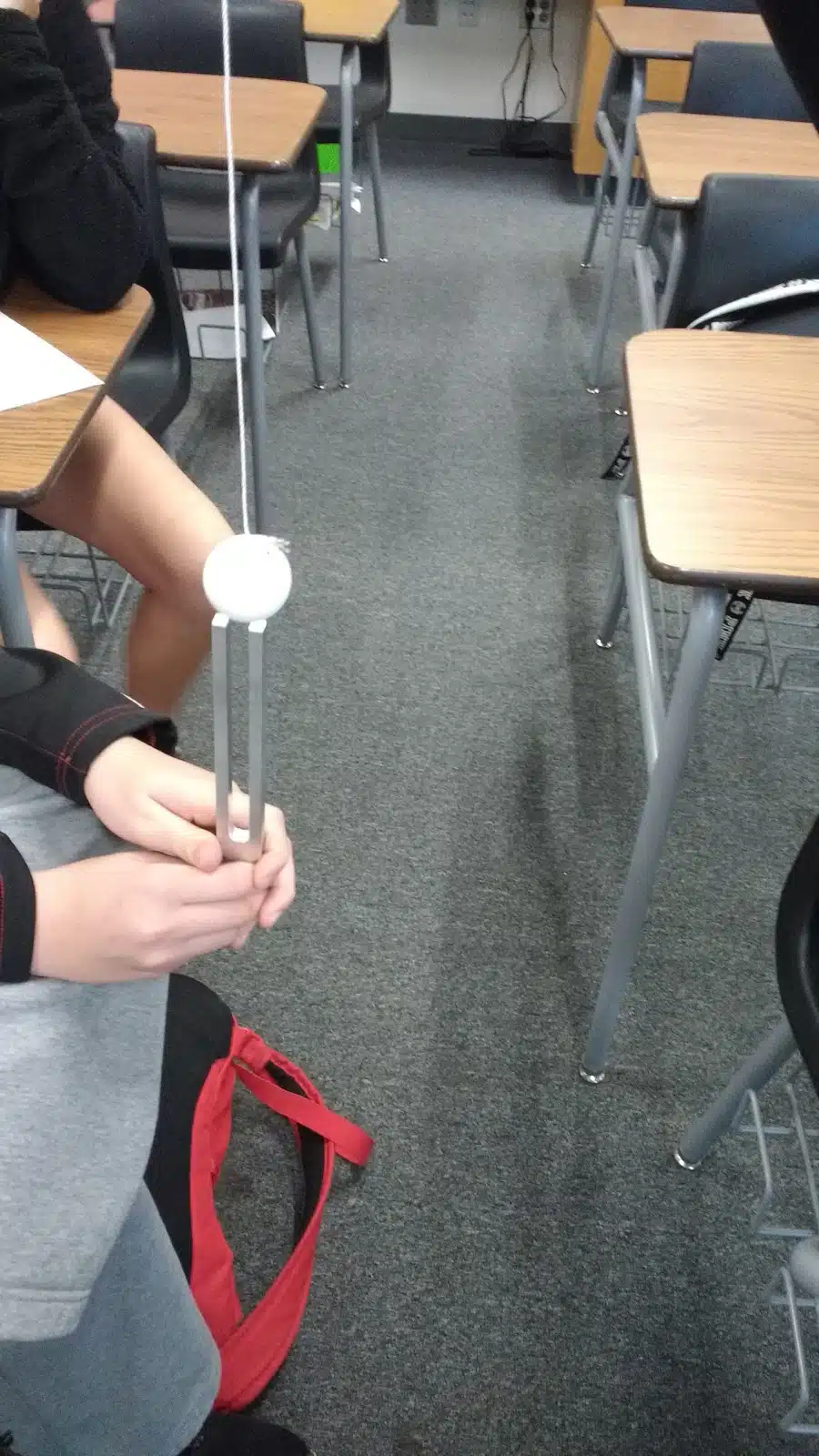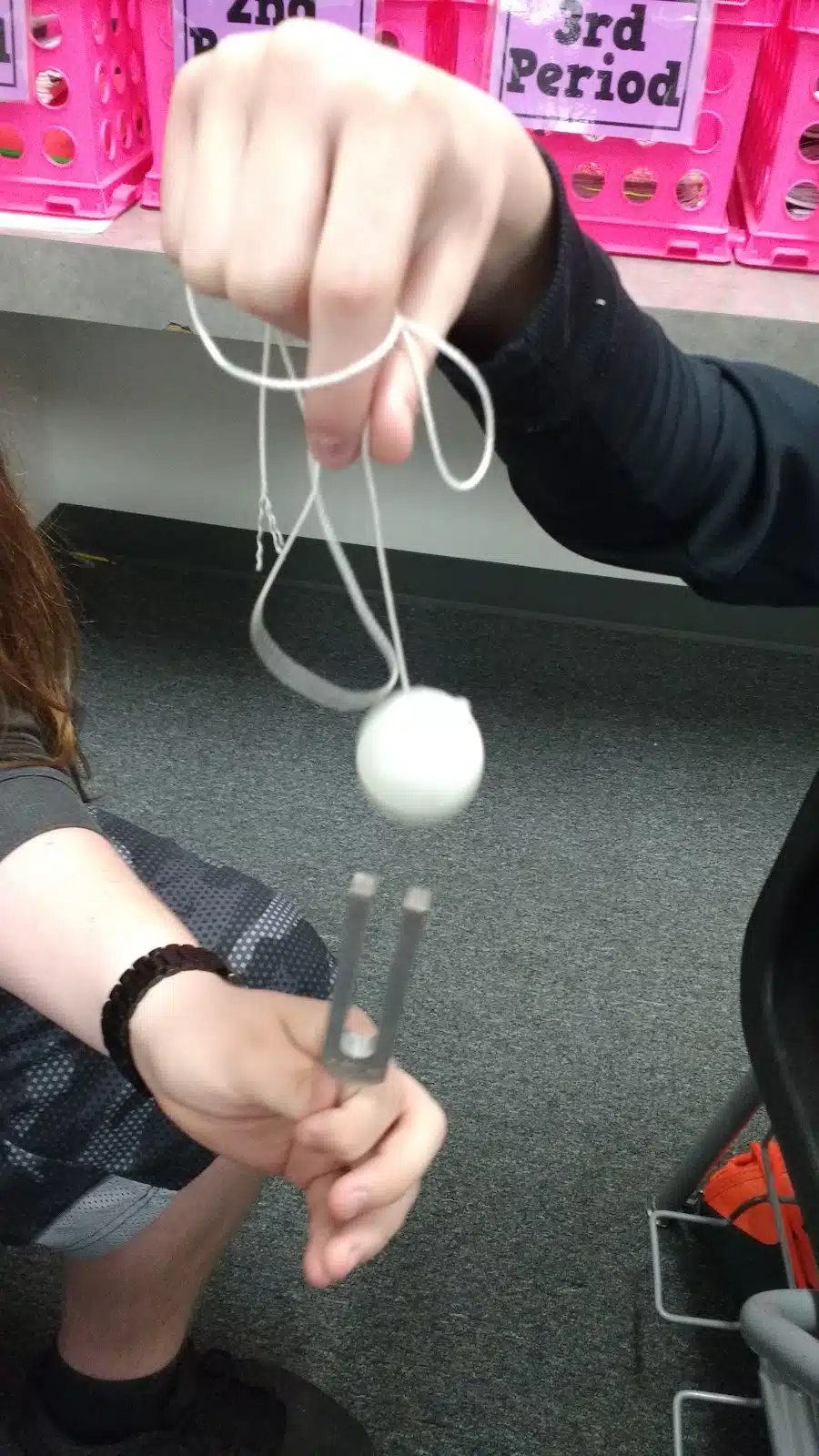 Laminated Posters
Hair Cell
Healthy Hair Bundle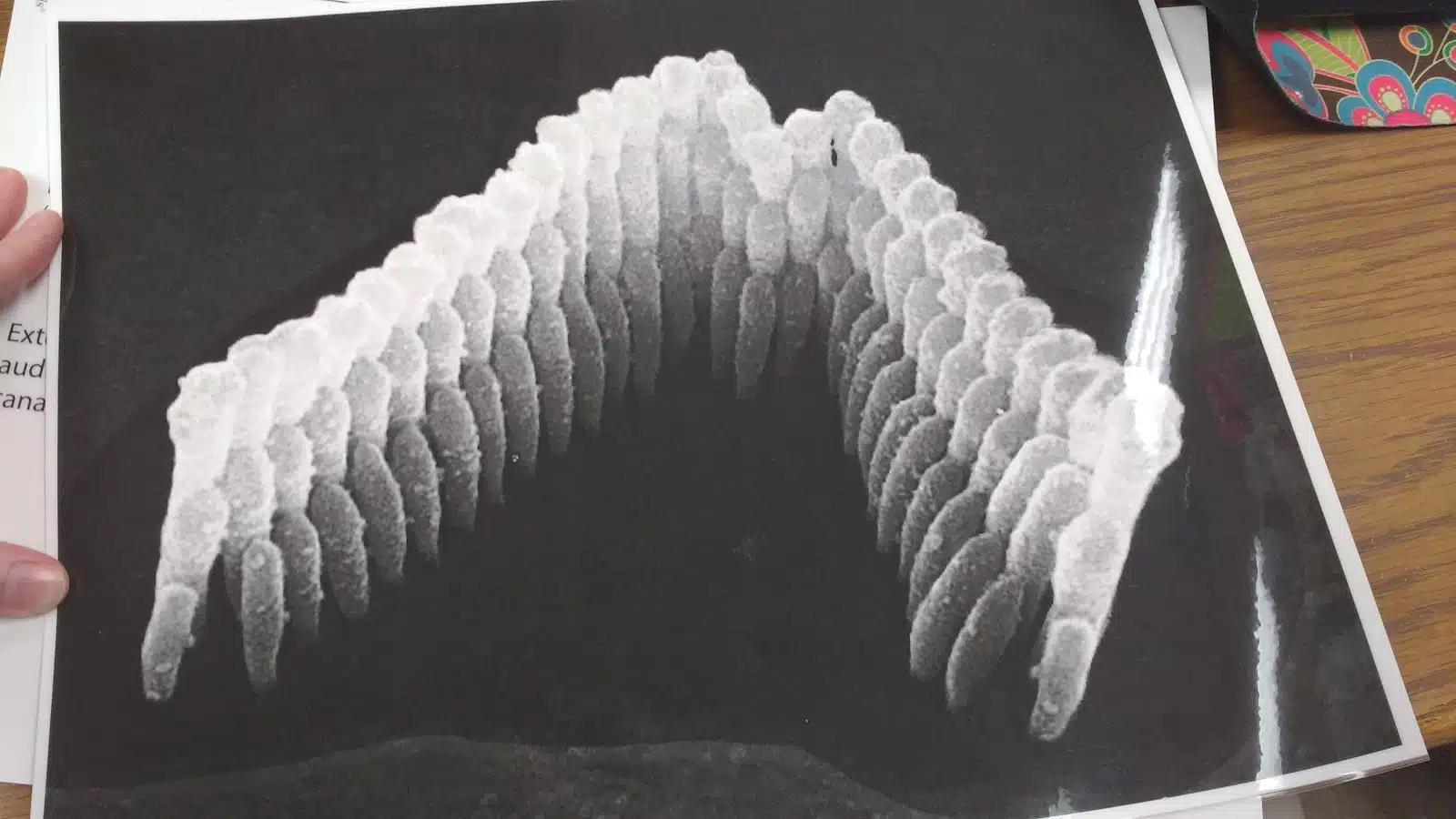 Damaged Hair Bundle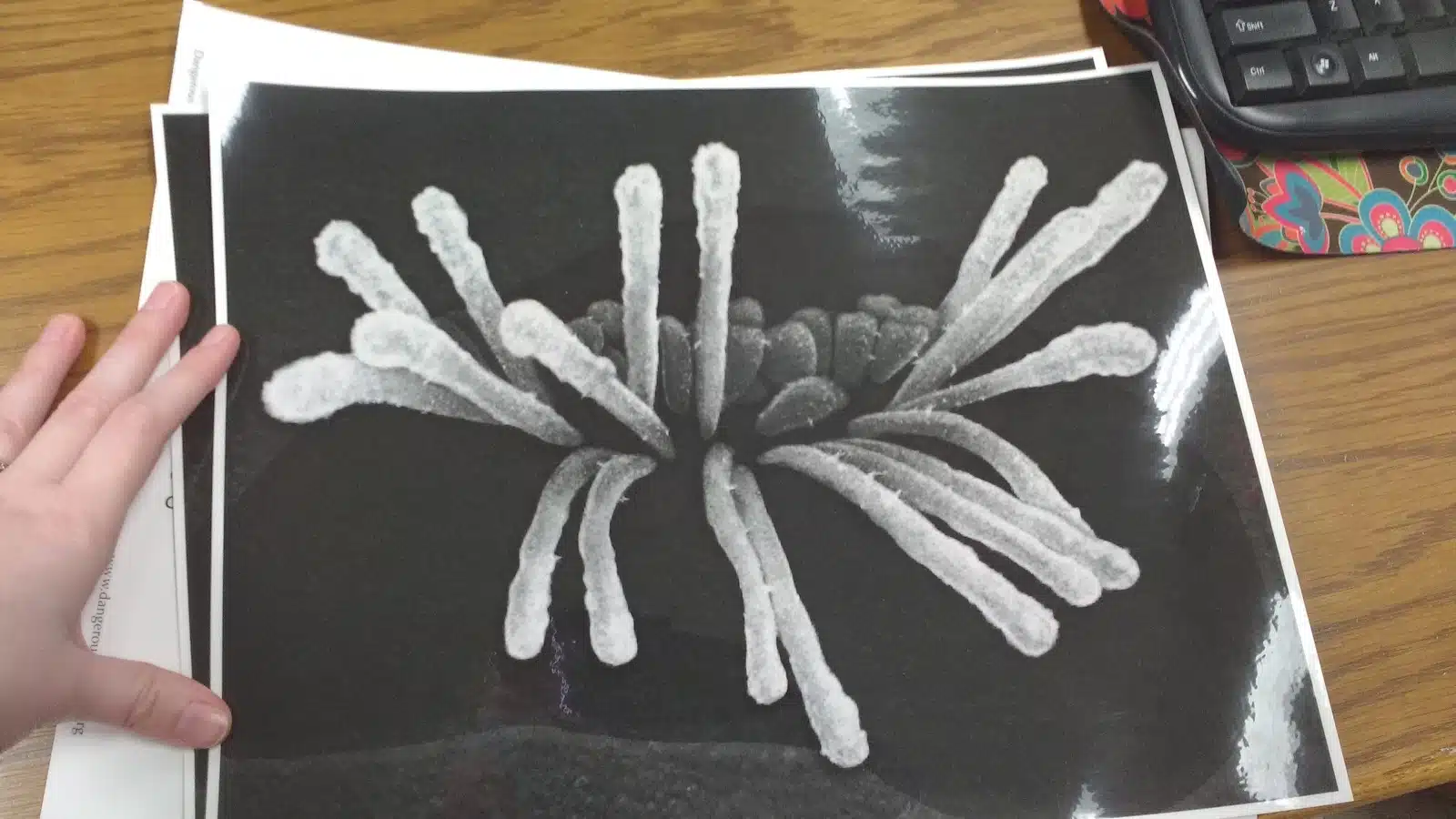 Inner Ear Diagram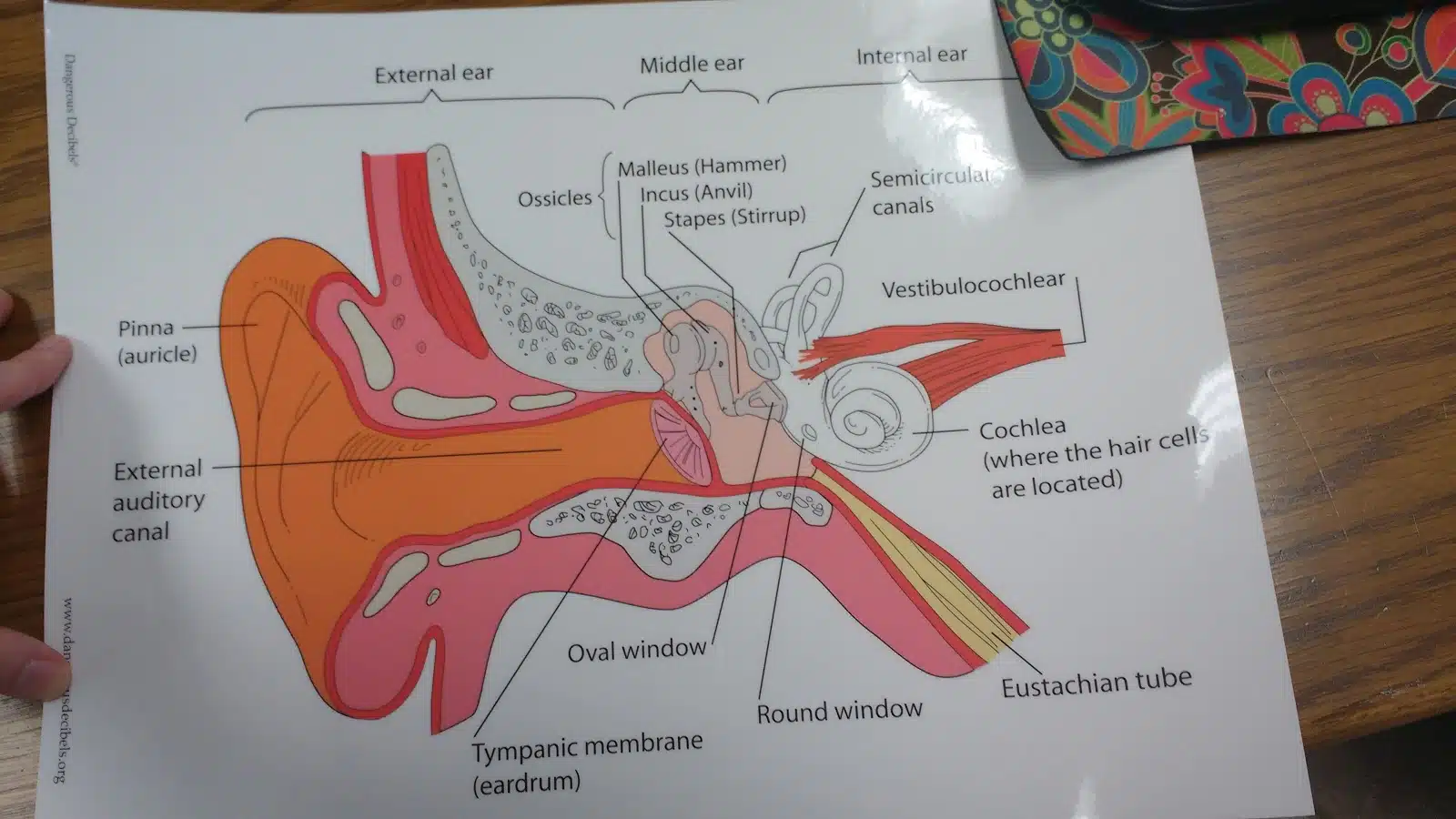 These posters were super helpful for explaining to my students both how the ear functions and why it is important to protect our hearing.
According to the Explore Sound website, it looks like they've slightly modified the contents of their free activity kits since I received mine. They now include a small, plastic slinky and 30 mechanical pencils!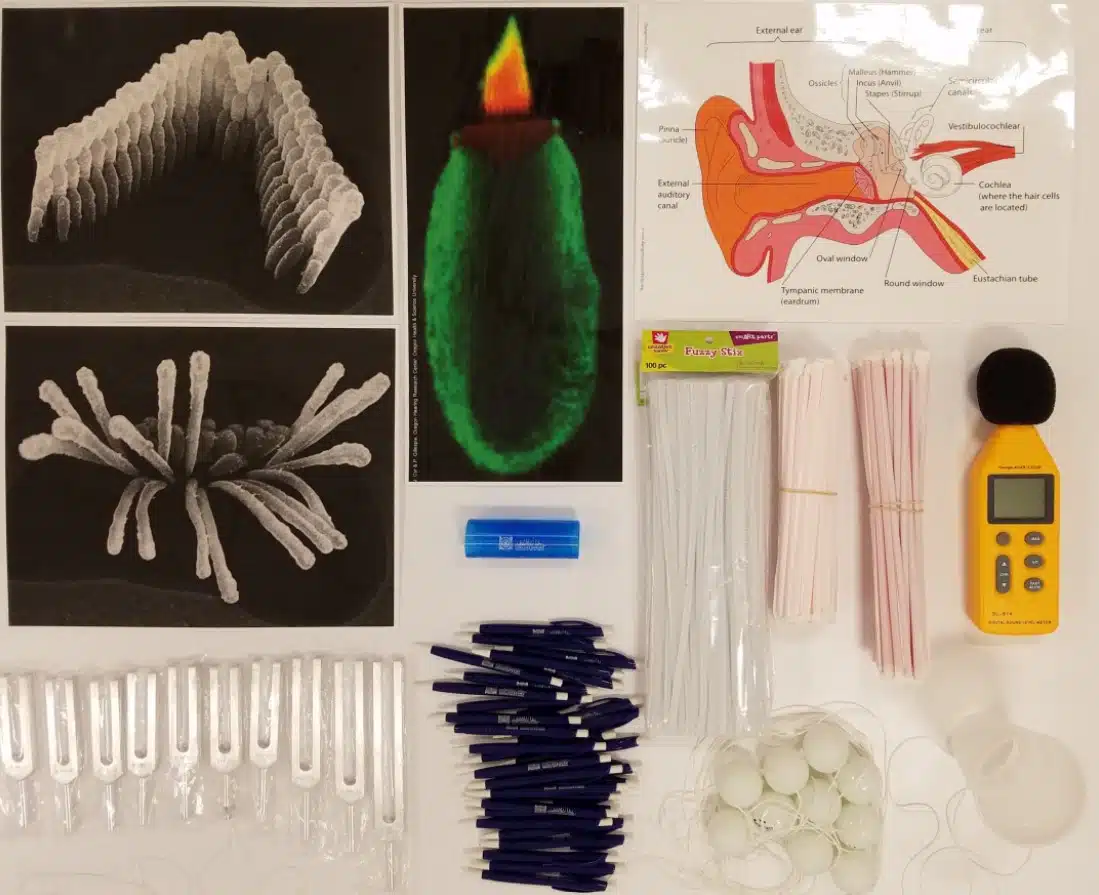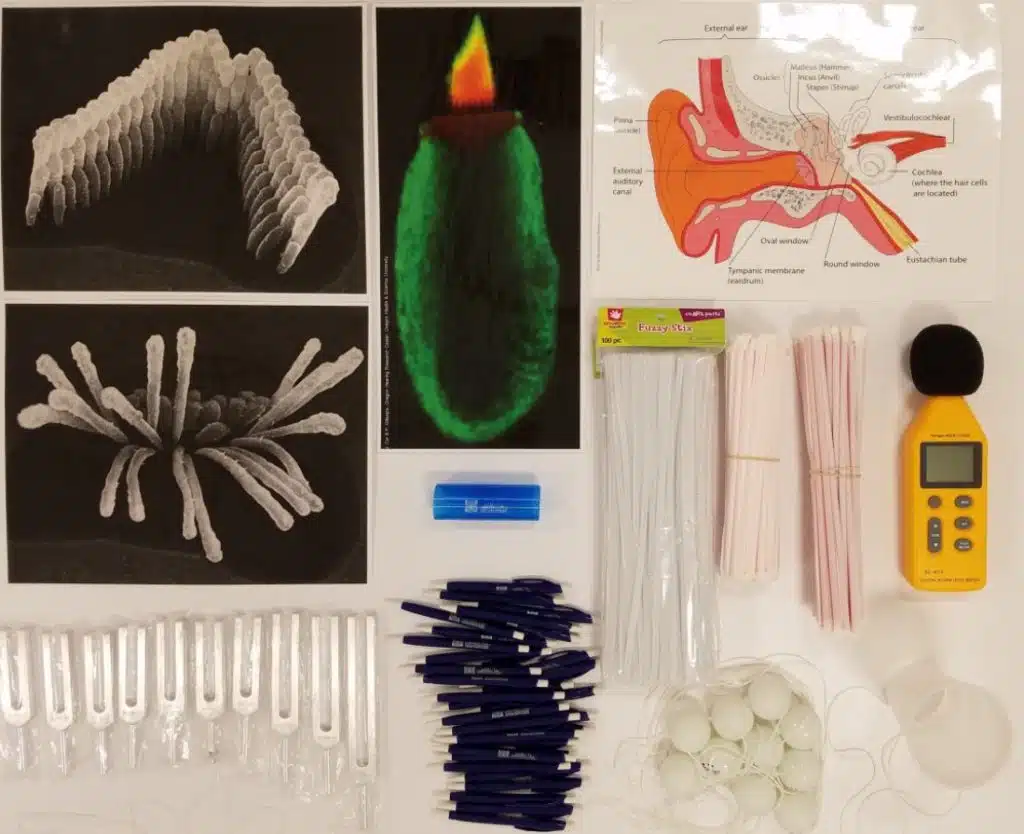 I would like to say a HUGE thanks to the Acoustical Society of America for providing such an awesome set of supplies and curriculum to teach my students about acoustics. All of the materials come with pre-written lesson plans, quizzes, worksheets, and PPT presentations. As a math teacher, I usually like to create my own lessons. But, as a science teacher, I'm still learning about acoustics myself. It was super-helpful to have lessons written by professionals who know their stuff! My students and I have truly enjoyed every lesson so far!
More Activities for Teaching Science