Happy Monday! Let's celebrate with a new edition of Things Teenagers Say. Seeing as I only have three more days after today with students, this will probably be the last volume for the school year. Yay for summer!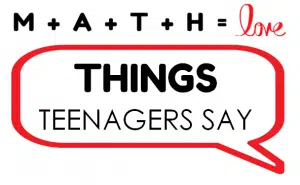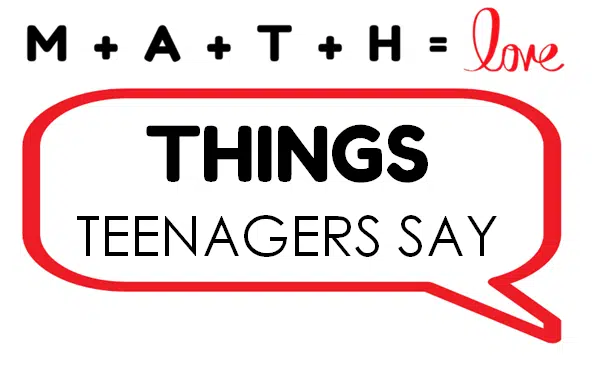 —
I'm about to go hug a tree if you don't stop it.
—
This paper is so thin it makes me look fat.
—
Me: Today's reflection form is titled "The Good, the Bad, and the Ugly." Does anyone know where that comes from?
Student: Of course. OU is good. OSU is bad. The Texas Longhorns are ugly.
—
It's not cheating; it's looking for inspiration.
—
Student 1: What time is it?
Student 2: Time for you to check your phone yourself to see what time it is.
Oh how times have changed!
—
Why have kids when you can have cats?
—
Student 1: Do you see that orange apple thing?
Student 2: You mean the pumpkin?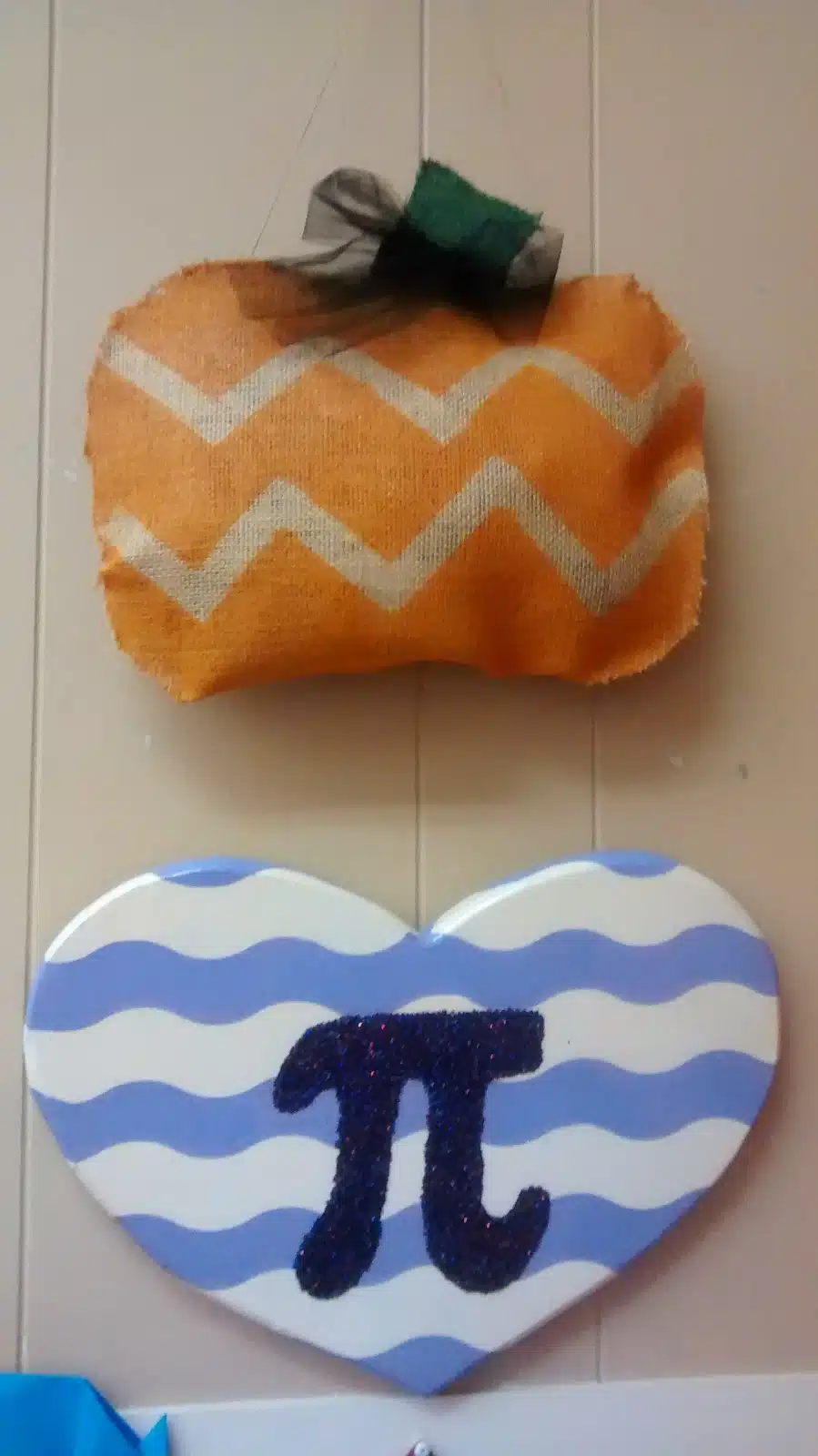 —
Ms. Hagan, you should make an origami snake. Then, you could eat it, and it wouldn't be against your religion.
—
Student 1: What are you wearing to the sports banquet?
Student 2: Clothes.
—
Student: Ms. Hagan, you could run for president.
Me: You do realize that I'm not old enough to be president, right?
Student: You could always be president of Cuba.
—
Student 1: You're the problem.
Student 2: You're the solution.
—
Pencil me up, someone!
—
I think Einstein would have been a hippie!
—
Ms. Hagan, we're not in the hood!
—
Student: Should I have my present math teacher or my future math teacher sign this enrollment form?
Me: I don't think it matters.
Student: Well, you're going to be both of them, so I guess I'll have you sign it.
—
Ms. Hagan, will your key to the city open up the donut shop?
—
I don't think you'd be a very good comedian person.
#feelingthelove
—
2, 3, 5, 7. Prime numbers won't matter when you're living in heaven.
—
My neighbor looks like skinny Jesus. My dad looks like fat Jesus.
—
This lesson on radicals is radiculous.
—
You're not going to believe this, but my cat took off with my notes.
—
What did you get for Mother's Day, Ms. Hagan?
I'm not a mother.
You mean you didn't get any kitty litter?
—
While playing Google Feud… The question was: "What happens if you microwave…" Students were supposed to finish the sentence with a commonly googled term.
Student 1: What happens if you microwave a cat?
Student 2: People microwave snakes more often than they microwave cats.
—
It actually smells like a classroom in here for once.
—
Student: Ms. Hagan, can I walk aimlessly around the school?
Me: Uh…no.
Student: But, there are no decorations in here. I'm bored.
—
What about the abdominal snowman?
Recent Volumes of Things Teenagers Say