Last year, I created a guess the correlation coefficient blooket game for my statistics students to play. If you're not familiar with Blooket, it is very similar to Kahoot or Quizizz. It's main attraction is the ability to choose different game methods for students to play. My students really enjoy playing Gold Quest, Cafe, and Factory. For some topics, Battle Royale and Racing work better.
Annoyingly, I have found that Blooket's website can be a bit glitchier than the other two more well known sites. If too many teachers are using the site (for example, this often happens on Fridays), the website can be incredibly slow to load.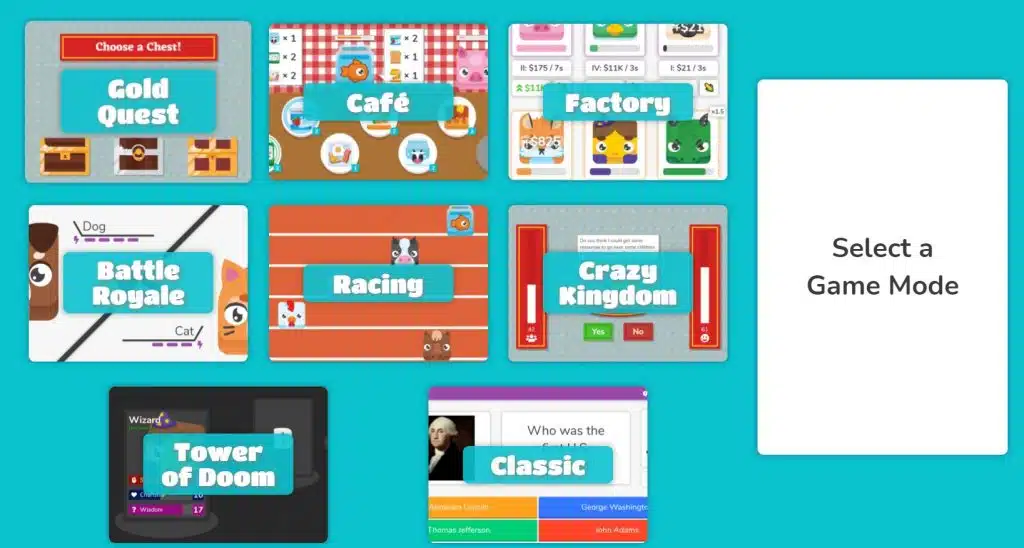 In the Guess the Correlation Coefficient activity I created, students are given 20 scatterplots. They must correctly guess the correlation coefficient of each scatter plot.
Each question is multiple choice. Students have a 20 second time limit for each question, but my students usually answer much quicker than that.

I created this activity because I want my students to get a sense for what a correlation coefficient tells us about a graph. I'm not necessarily worried about how well they can eye-ball the correlation coefficient of a graph. Instead, I want to know that if they see a correlation coefficient of -0.25 that they roughly know what type of graph to expect.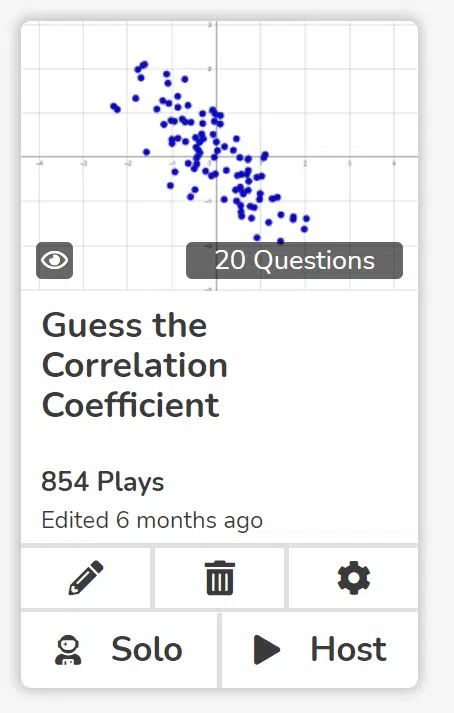 Want to play with your own students? Here's the direct link to my Guess the Correlation Coefficient Activity. You will be required to sign in or create an account before you can access the activity.
More Activities for Teaching Scatterplots