This blog post contains Amazon affiliate links. As an Amazon Associate, I earn a small commission from qualifying purchases. This comes at no cost to you. Thanks for your support of Math = Love!
I created this printable Venn Diagram template to use with Guess My Rule cards, but it could be used in so many different ways in the math classroom.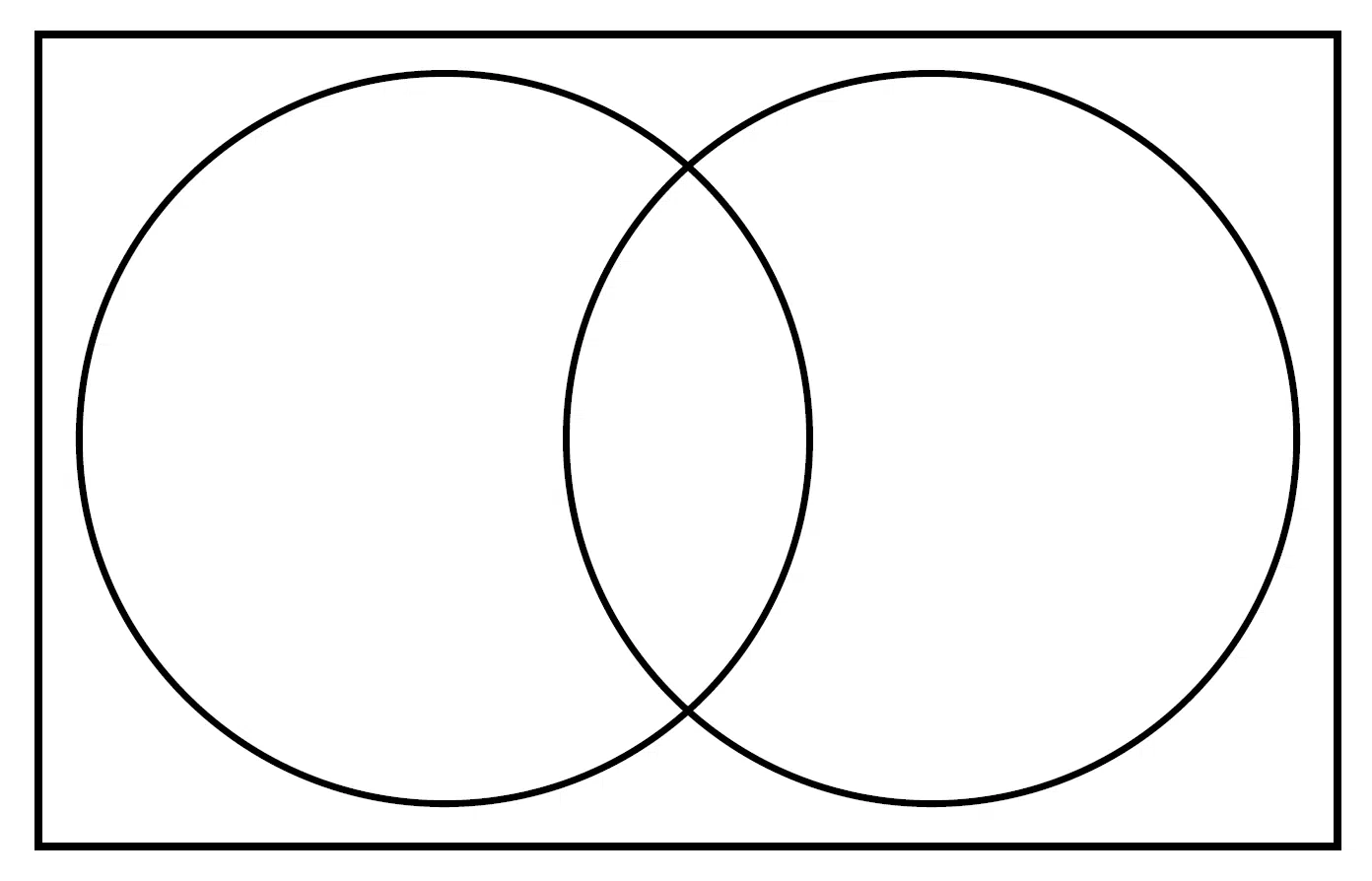 A couple of weeks ago, I was afraid that the lesson I had planned on Venn Diagrams wouldn't take the entire 50 minute class period. I was trying really hard to think up some sort of extension activity we could do that would extend my students' understanding.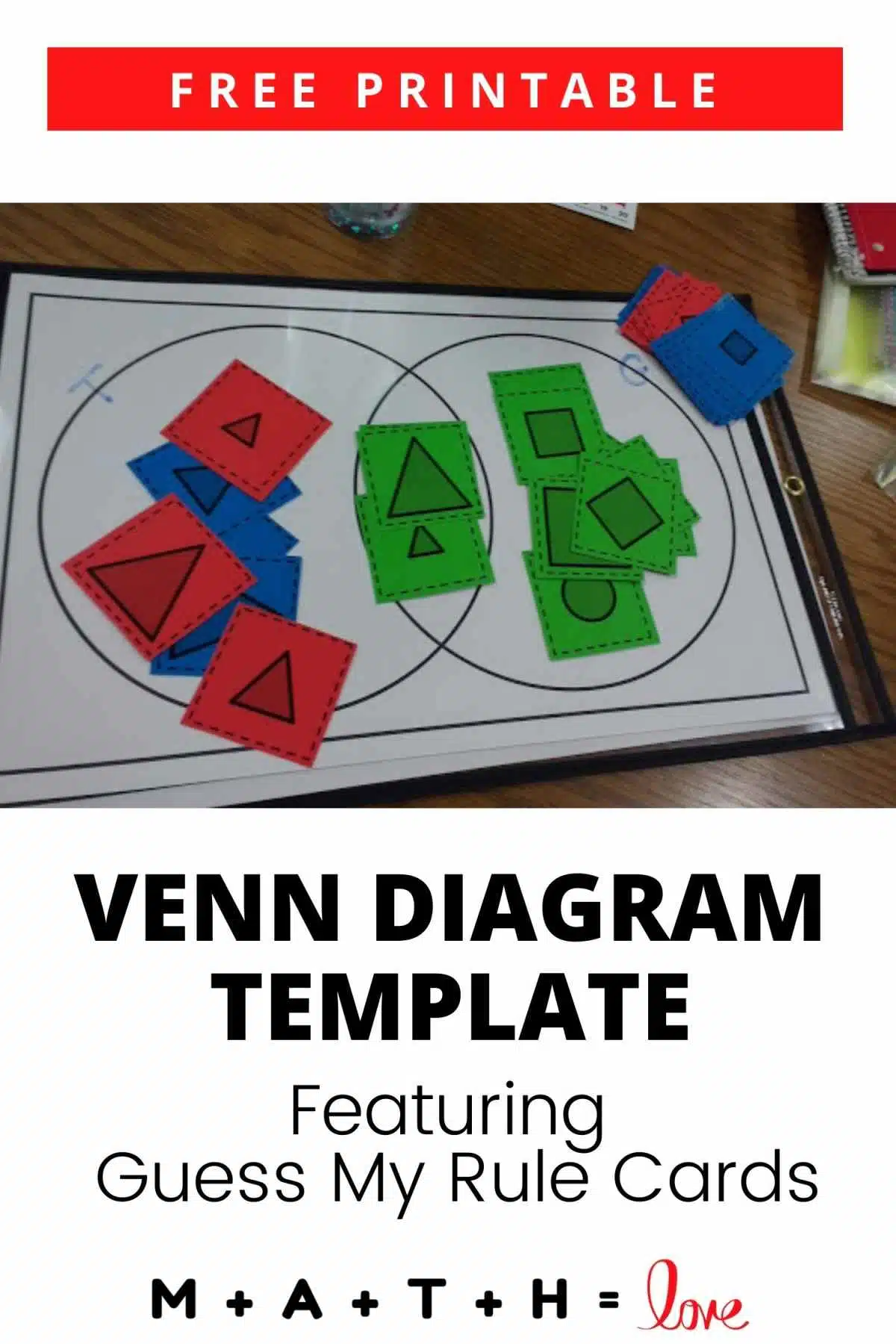 That's when I remembered that I had decks of laminated shape cards in three different colors and three different sizes in my filing cabinet.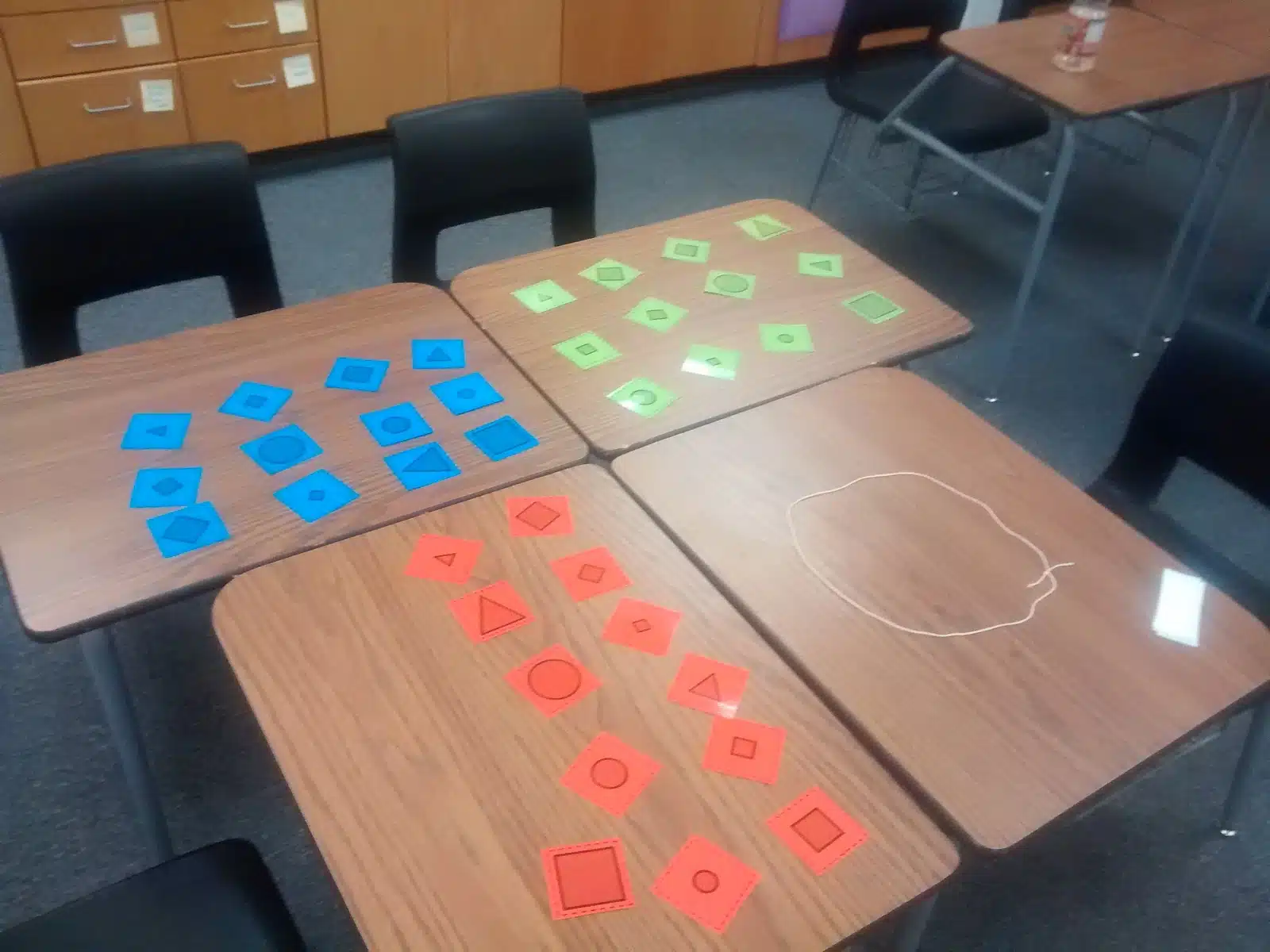 The shape cards are from the Guess My Rule activity described in Elizabeth Cohen's Designing Groupwork.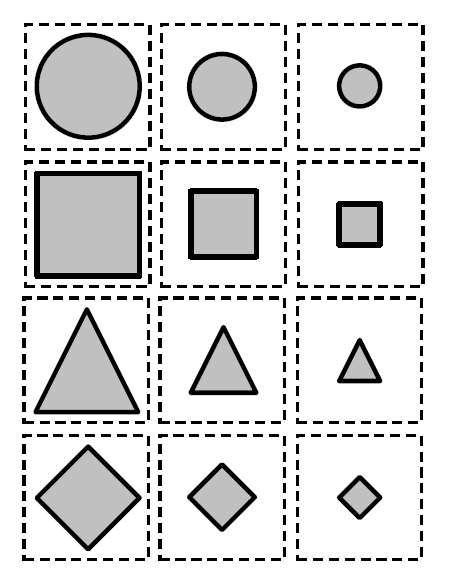 I decided to take some of my 11 x 17 cardstock and print a Venn Diagram template on it.
Then, I slid each sheet of cardstock into one of my 11 x 17 dry erase pockets. If you are looking to save a bit of money, you can also pick up a package of 11 x 17 sheet protectors for a much cheaper price! They won't be quite as durable, but students can still write and erase with their dry erase markers.
MATH = LOVE RECOMMENDS…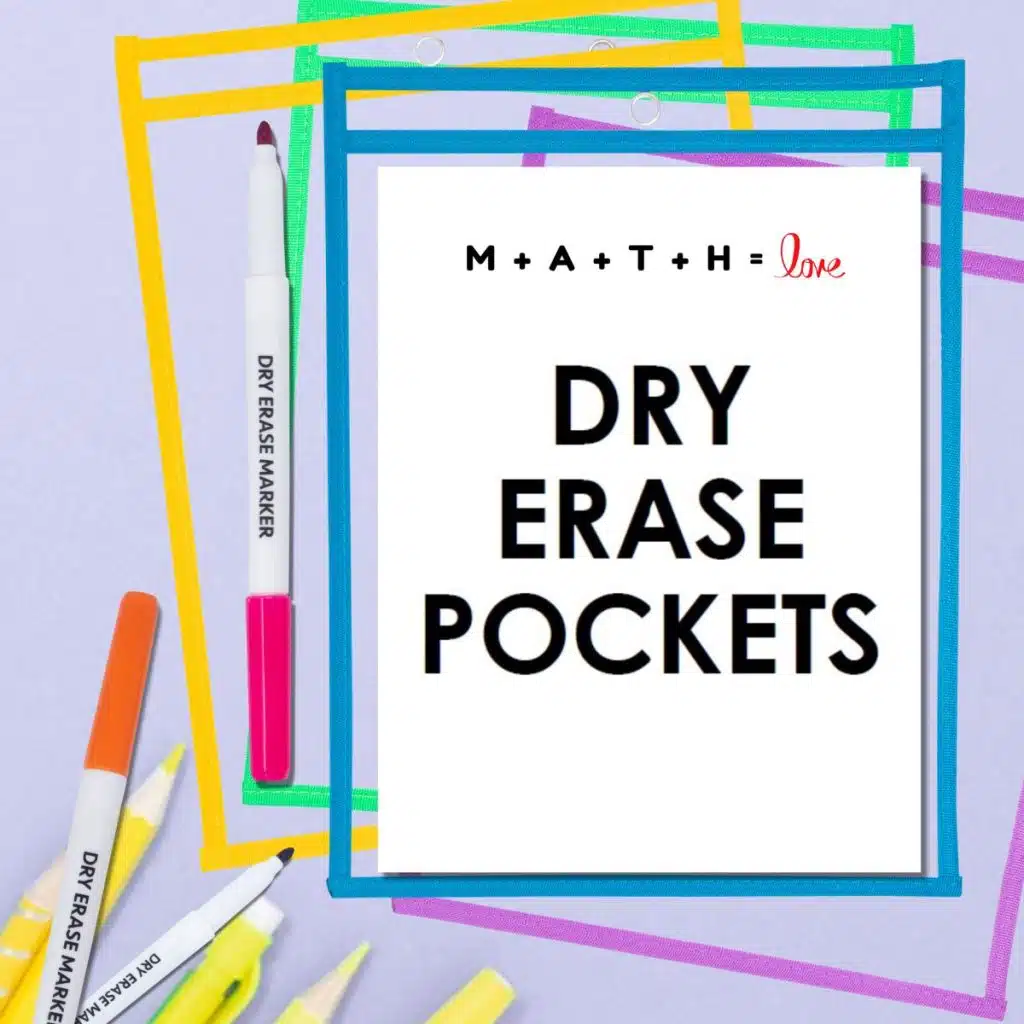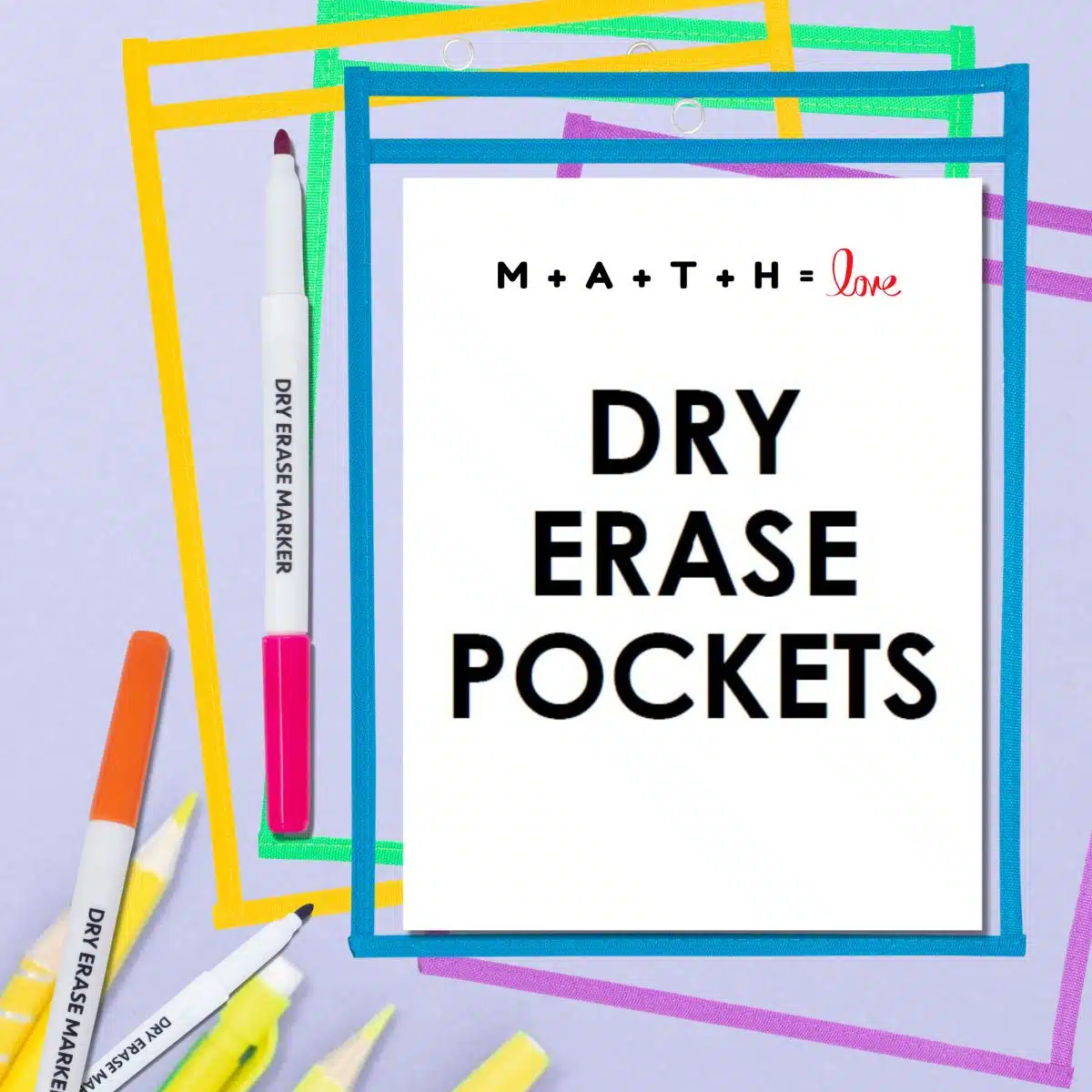 I cannot imagine teaching math without my dry erase pockets! They instantly make any activity more engaging and save me countless hours at the copy machine since I can use the same class sets of copies year after year.
Here are my current go-to recommendations:
Here's the finished product. The left circle represents triangles. The right circle represents green cards.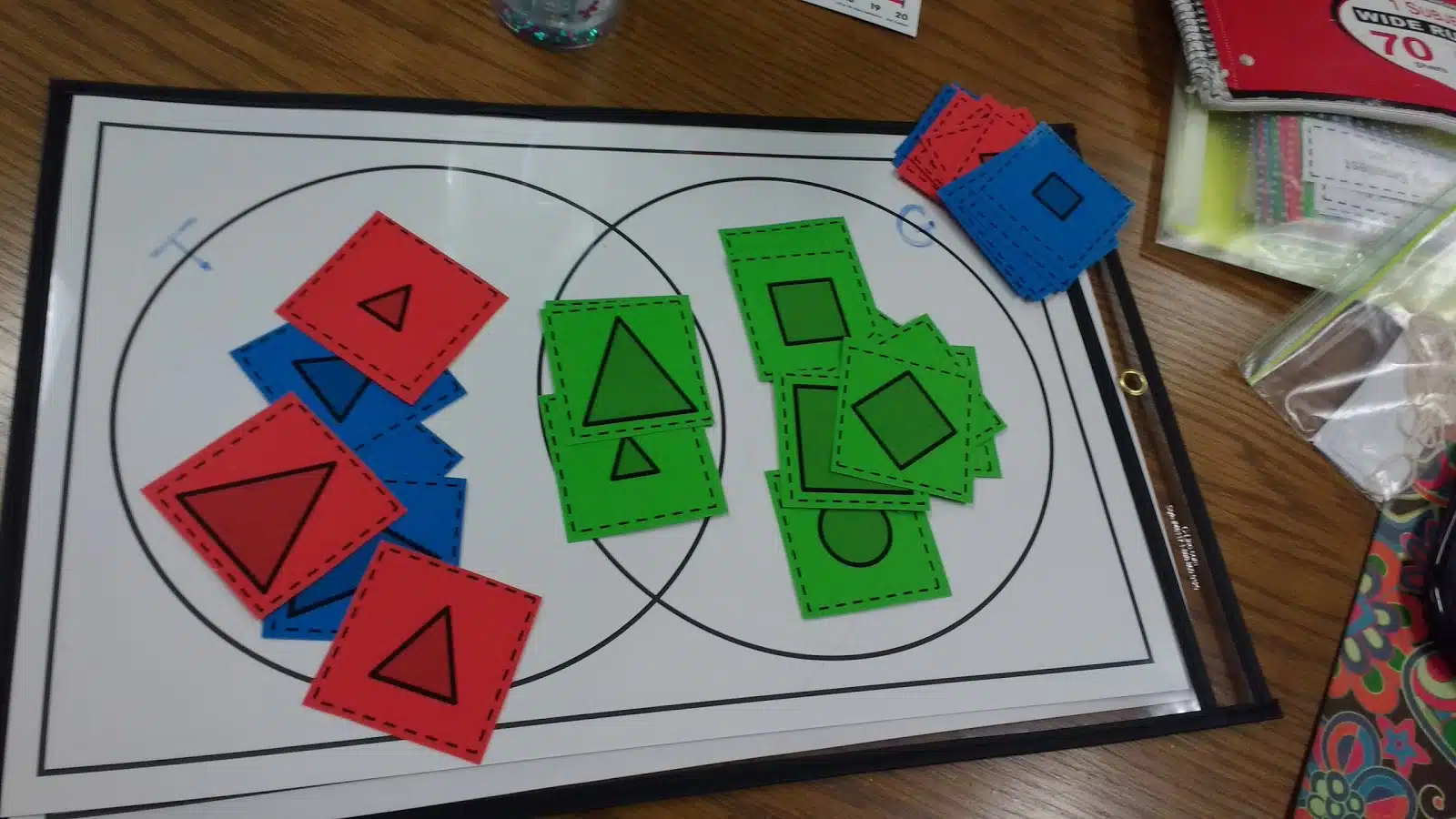 Even though I was worried about running out of time and needing an extension activity, the lesson I had planned did end up taking the entire class period.
So, I never ended up using this with my students. Still, I thought I should still share in case it might inspire someone else.
My Favorite Math Manipulatives
More Resources for Teaching Probability