Free Printable Puzzles
I've always loved puzzles, but around five years ago I started making a concerted effort to incorporate them into my high school math classroom on a more regular basis.
Since then, my love for puzzles has continued to grow exponentially. I enjoy sharing my passion for using puzzles in the classroom with other teachers through my blog.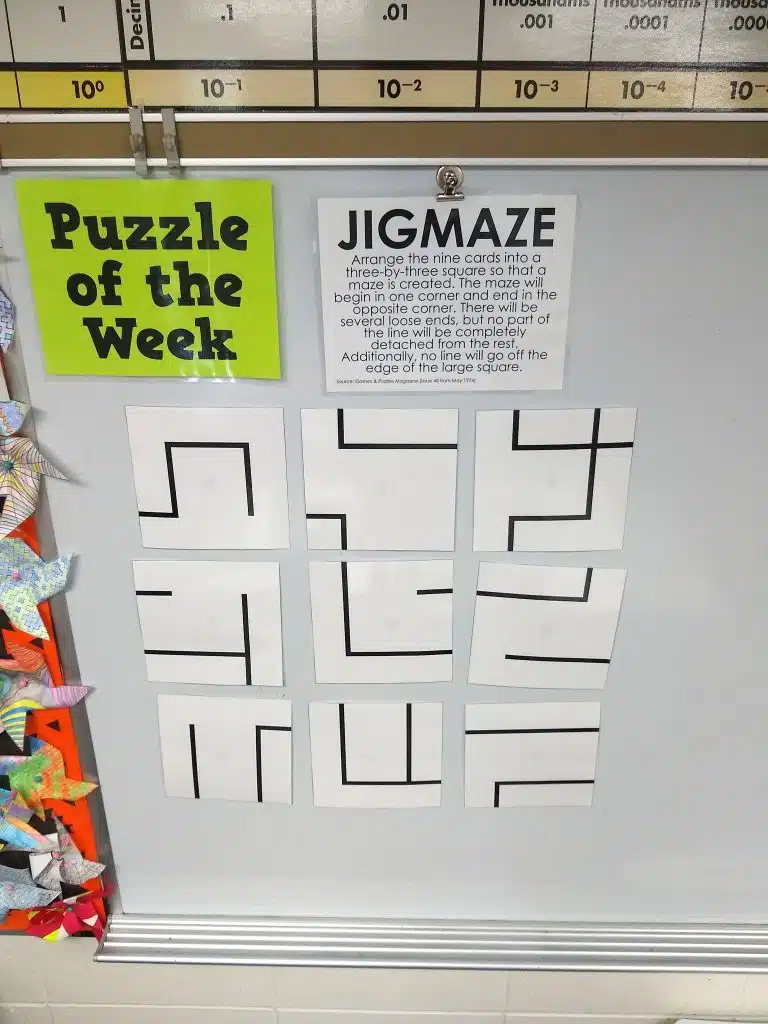 I have experimented with both having a puzzle table in my classroom where various puzzles with students and with using a corner of a dry erase board in my classroom to post a "Puzzle of the Week."
As I have scoured books and the internet for new and interesting puzzles to use with my students, I have shared the puzzles I have used here on my blog. Over the years, thousands of other teachers have joined me in including puzzles in their own classrooms.
Even though I typed up these puzzles to use with my own high school math students, I have been pleasantly surprised to see teachers around the world using these puzzles with middle school students and with students as young as early elementary school!
It is my firm belief that puzzles provide the perfect medium for practicing perseverance in the mathematics classroom.
Most Recent Puzzles
Not sure exactly what sort of puzzle you are looking for? Or are you looking for a puzzle you saw recently on my twitter or instagram accounts? Here are my most recently shared puzzles.