This blog post contains Amazon affiliate links. As an Amazon Associate, I earn a small commission from qualifying purchases.
Want to check out my favorite Amazon items for the classroom? Check out my Amazon favorites page!
This school year, I'm taking two approaches to incorporating puzzles into my classroom on a regular basis. Every Monday, I put a new magnetic puzzle up on the dry erase board. For example, last week we tackled the Domino Effect Puzzle.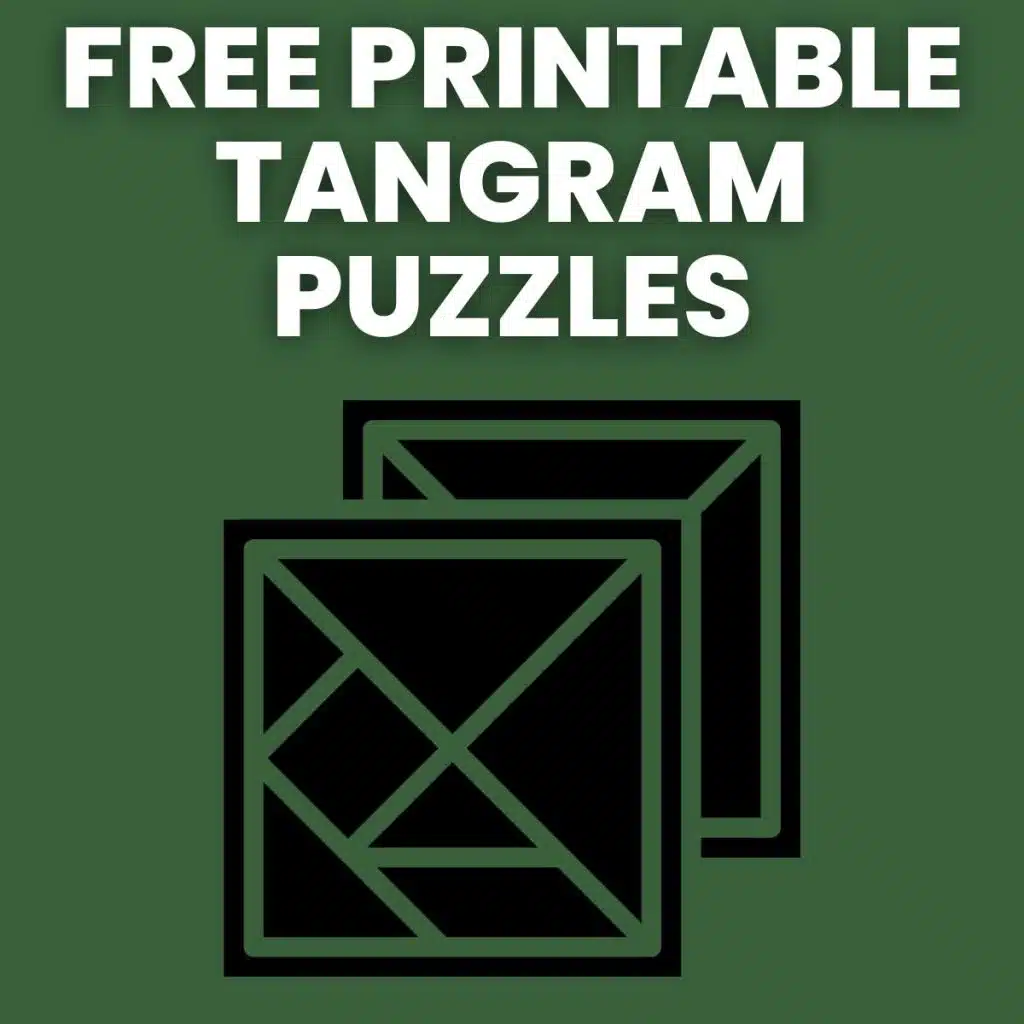 I also have a table that I have designated as the "Puzzle Table." These puzzles tend to be more hands-on puzzles with lots of different challenges using the same set of hands-on pieces.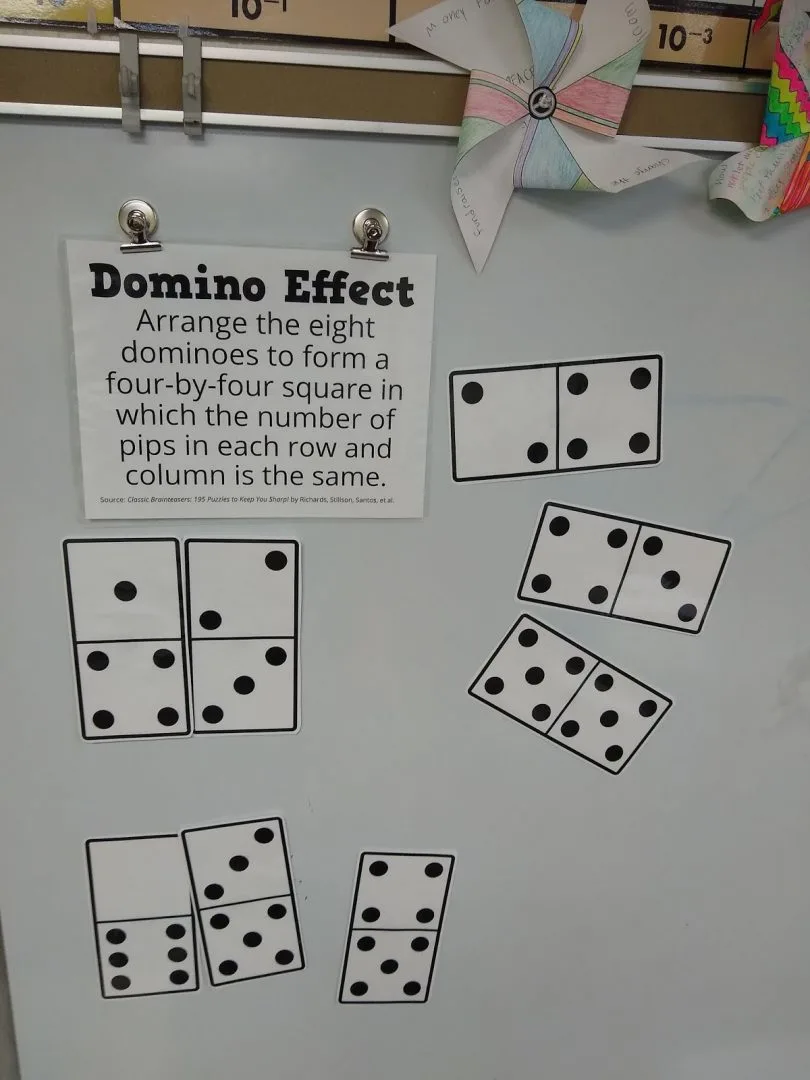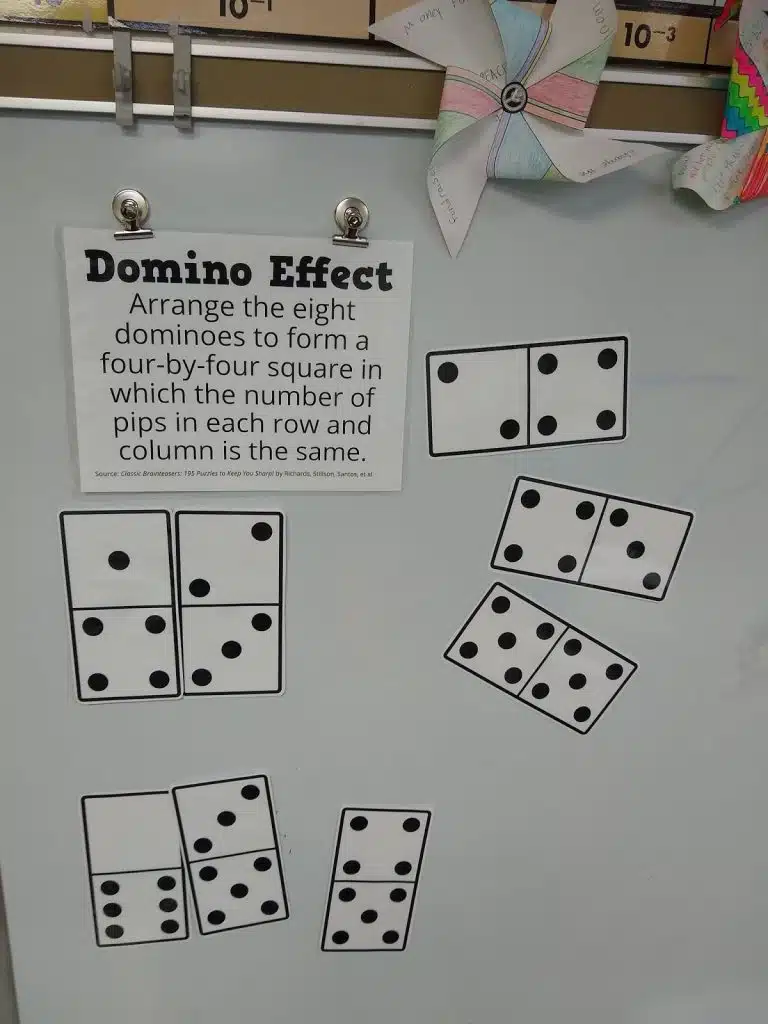 For the first month and a half of school, my students really enjoyed the SOMA Challenges I shared about this past summer.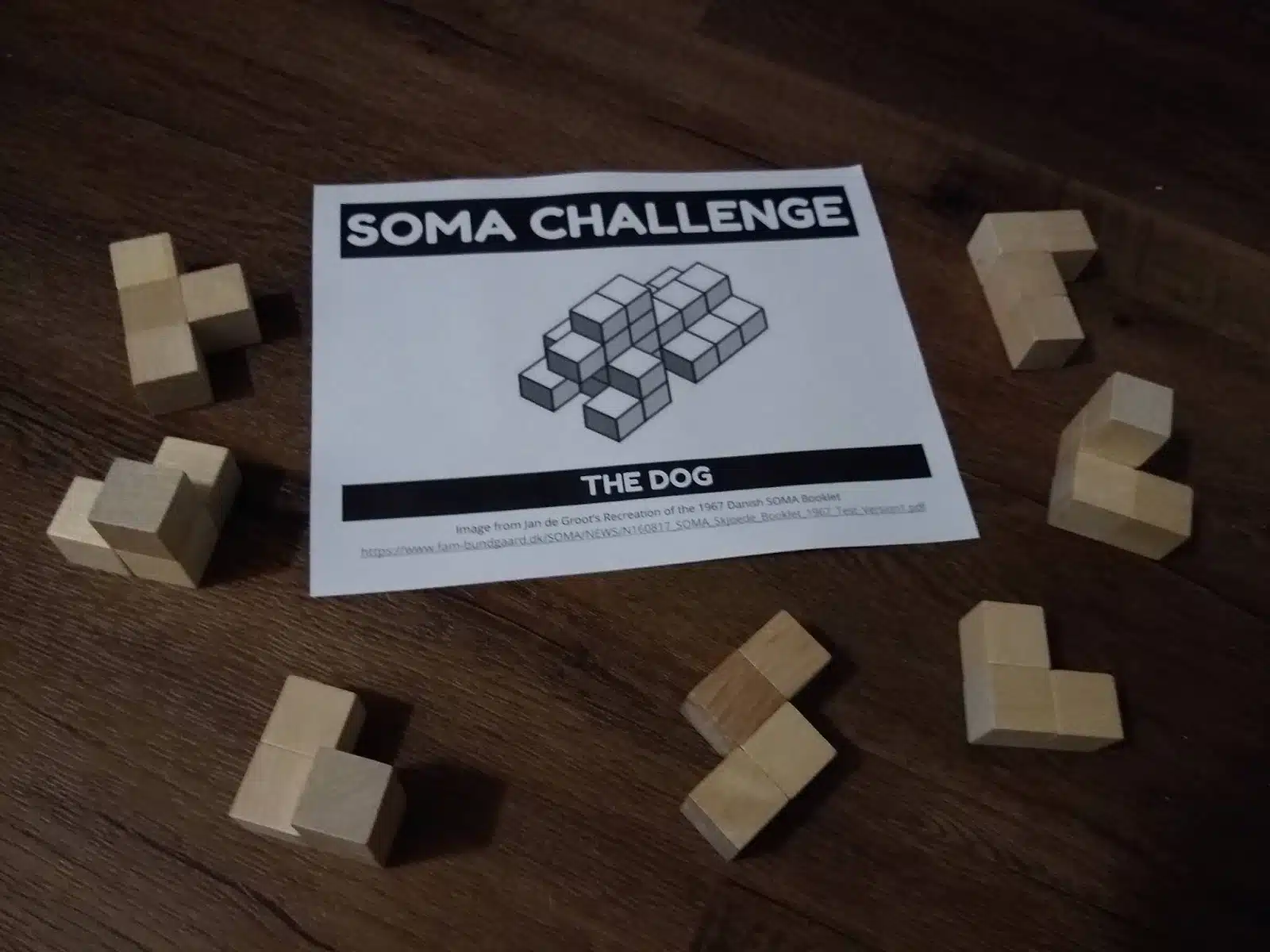 This week, the SOMA blocks are going back in the cabinet and being traded out for TANGRAMS!
After my first year of teaching, I invested in a class set of tangrams. I love using tangrams as a growth mindset puzzle at the beginning of the year by asking students to create a square using all 7 tangrams.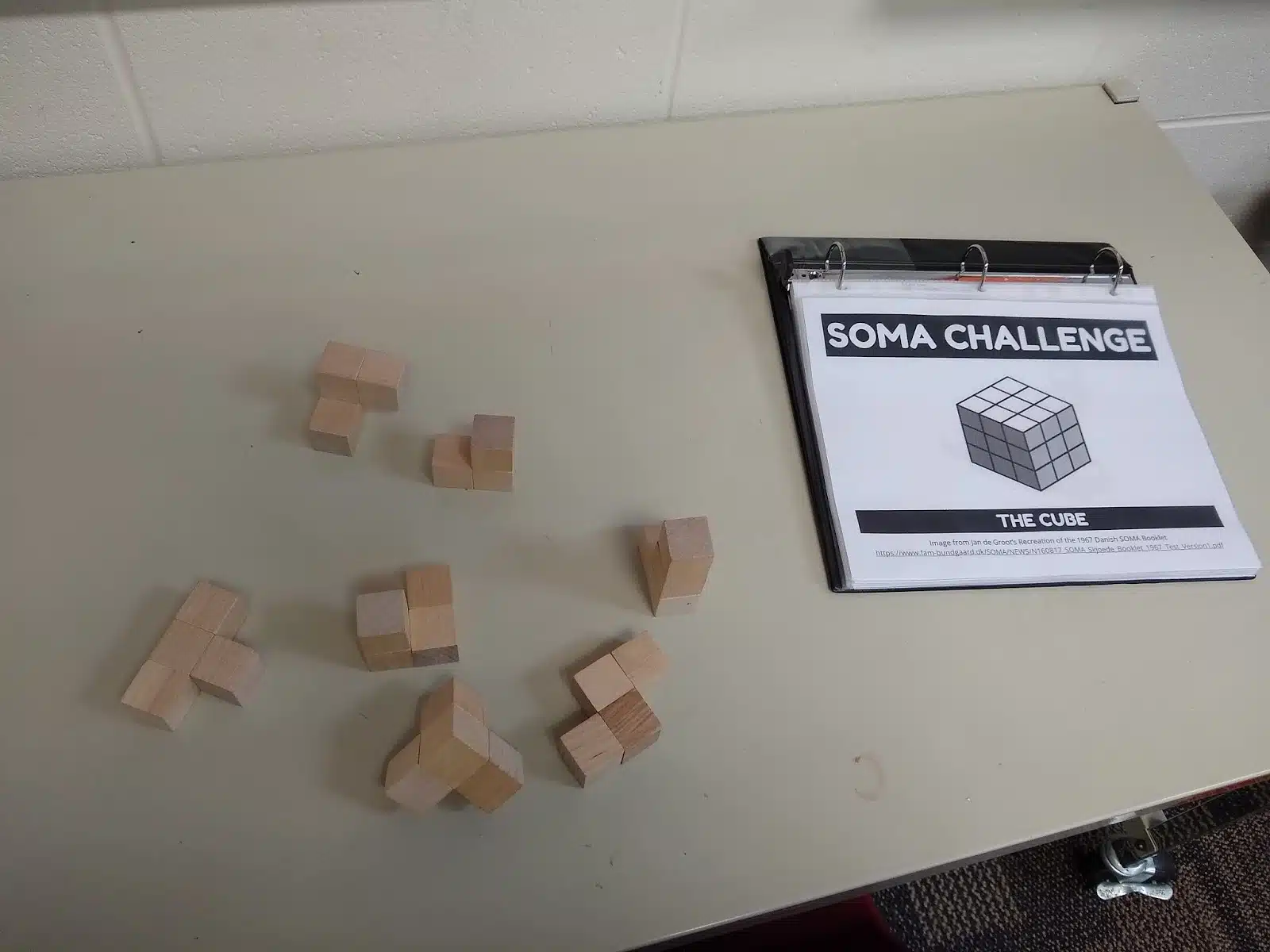 With the SOMA Challenges, my students really enjoyed being able to flip through the binder of puzzles and choose a challenge to work on. I decided to give my students a binder full of tangram puzzles to work on.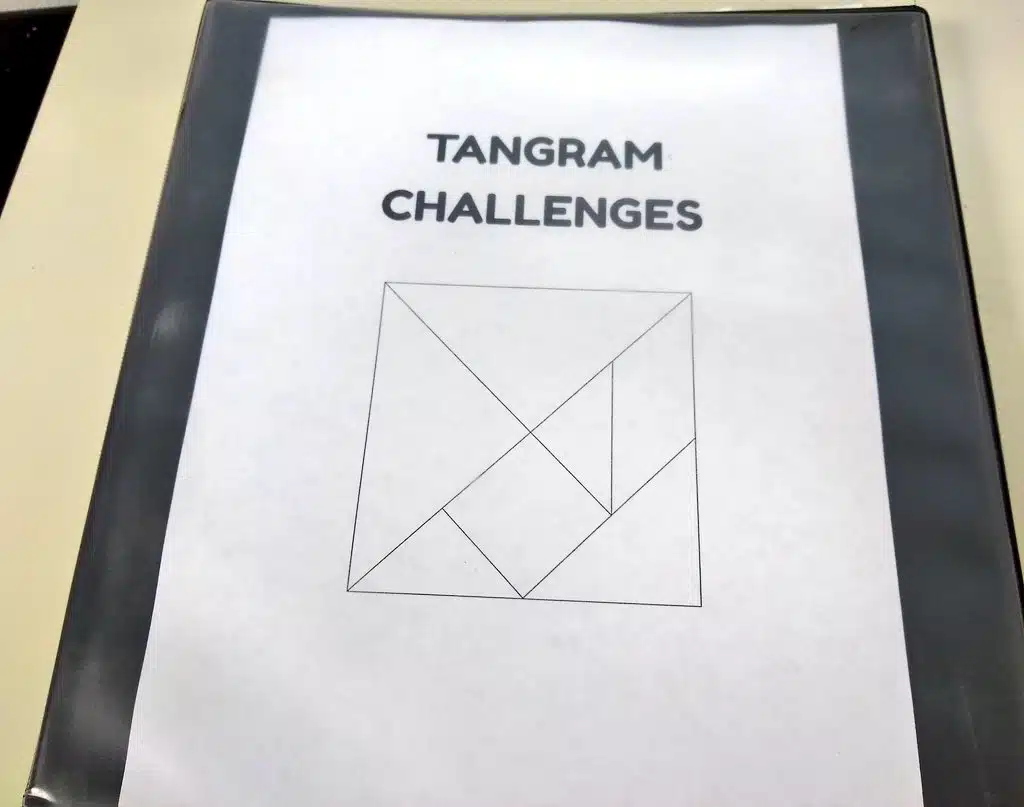 I got the tangram pictures from my favorite clipart website – Clipart ETC. The website is chock-full of educational clipart that can be used by teachers 100% for FREE. My most-used section of their website is their collection of coordinate plane clipart.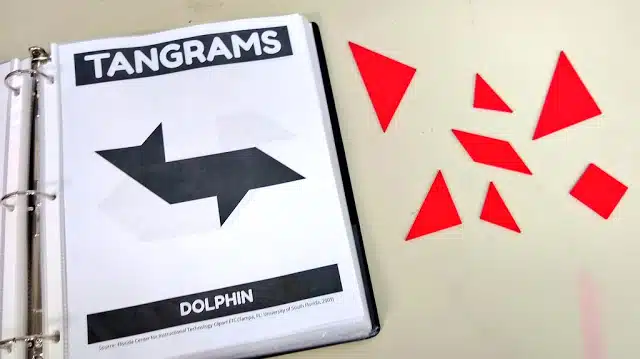 They have an entire section of Tangram Puzzle Clipart that made putting together this binder super easy.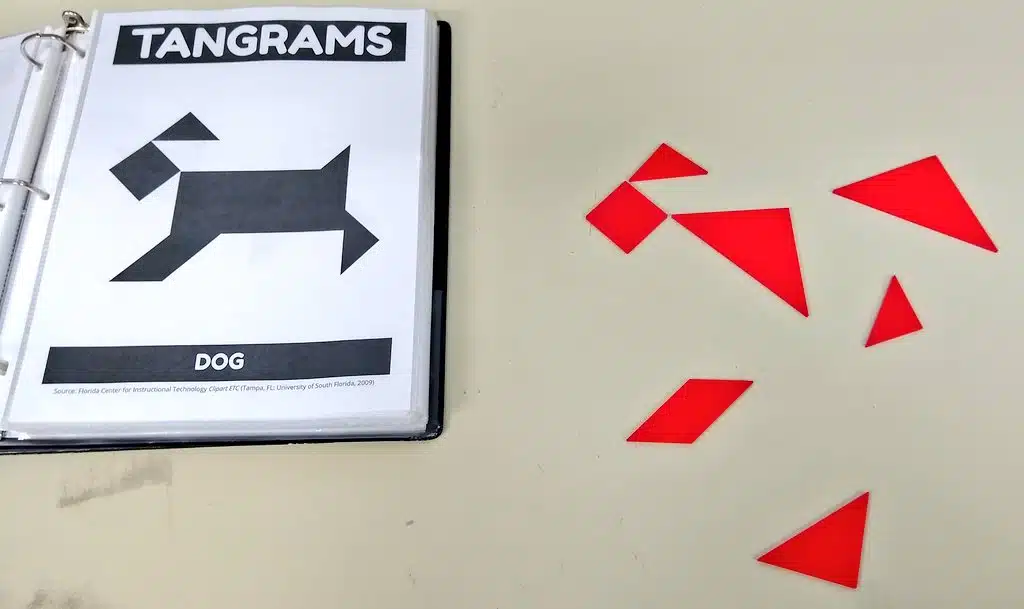 I love that there is a great variety of images. Hopefully, my students will all be able to find some tangram puzzles that capture their interest.
There are 97 different challenges which should keep my students busy for a very long while.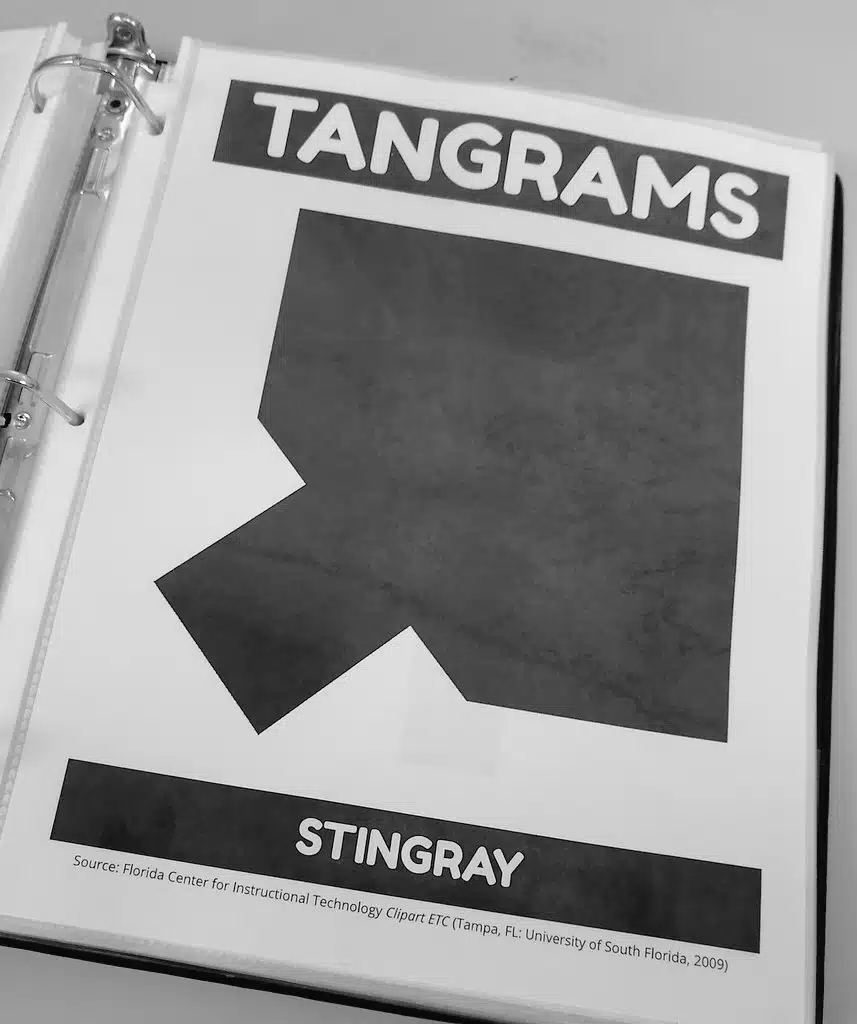 If you don't want to put out all the challenges at once, you could also put one up each day/week/etc with magnets.
To save you the work of copying and pasting the tangram clipart yourself, I've decided to share the PDF file of free printable tangram puzzle challenges with you.
My Favorite Math Manipulatives