Looking for engaging factoring activities for your Algebra 1 or Algebra 2 students? Check out these creative and hands-on factoring games and puzzles that will help make factoring fun!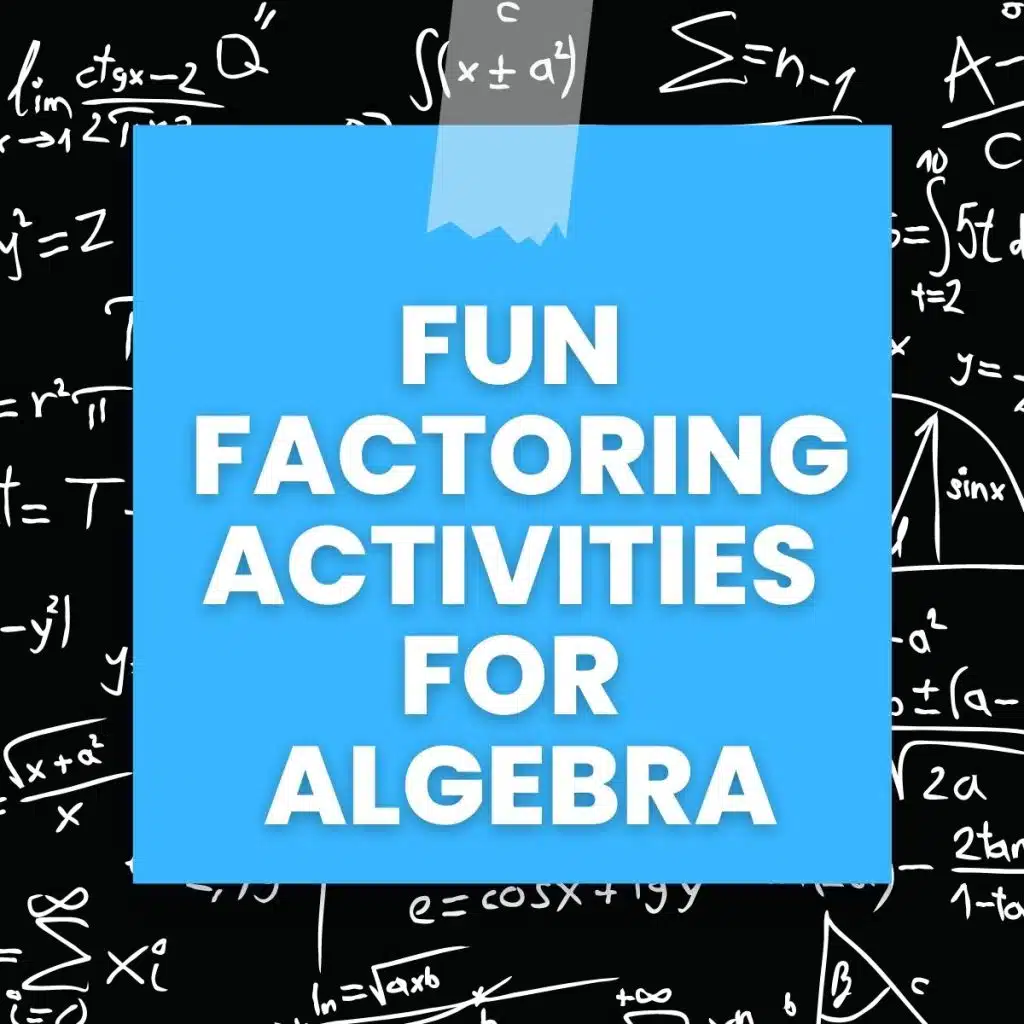 Factoring Activities
Activities to Motivate and Prepare Students for Factoring
Looking to introduce students to the concept of factoring quadratics? This collection of activities will help students discover patterns and gain fluency with factoring.
Activities for Practicing Factoring
Check out these hands-on activities to get students practice factoring polynomials! As an added bonus, many of these factoring quadratics activities are self-checking.
Puzzles Involving Factoring
These creative puzzles require students to know how to factor quadratics in order to solve the puzzles. I love using puzzles like this in my classroom because students end up factoring way more polynomials than they think they will in the process of solving the puzzle.
Factoring Graphic Organizers and Foldables