Looking for fun and engaging geometry puzzles? Here is a collection of 25 free printable geometric puzzles that I have used in the past with my high school math students. Most of these puzzles should be appropriate to use with individuals ranging in age from upper elementary school or middle school to adults.
My students' favorite geometry puzzles have definitely been the puzzles with movable pieces which must be assembled to create various geometric shapes. The Equilateral Triangle Puzzle and the 1-4-5 Square Challenge have both been hits with students.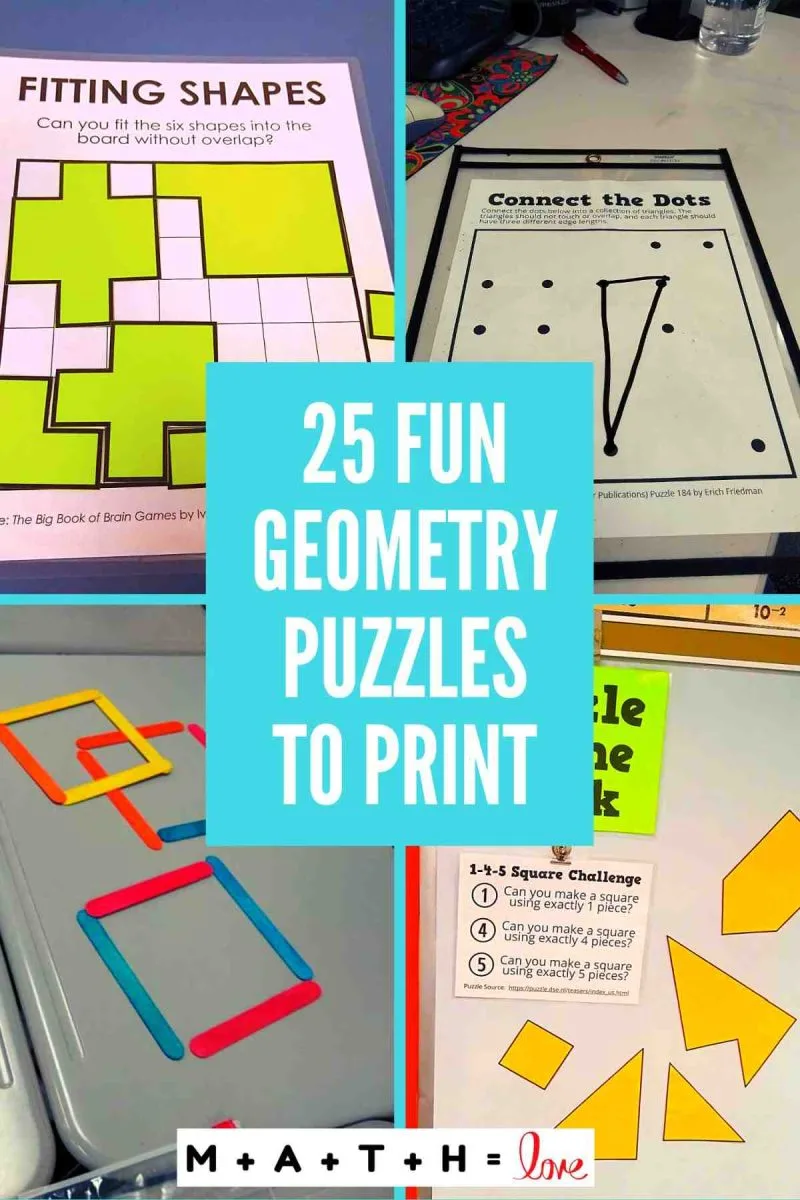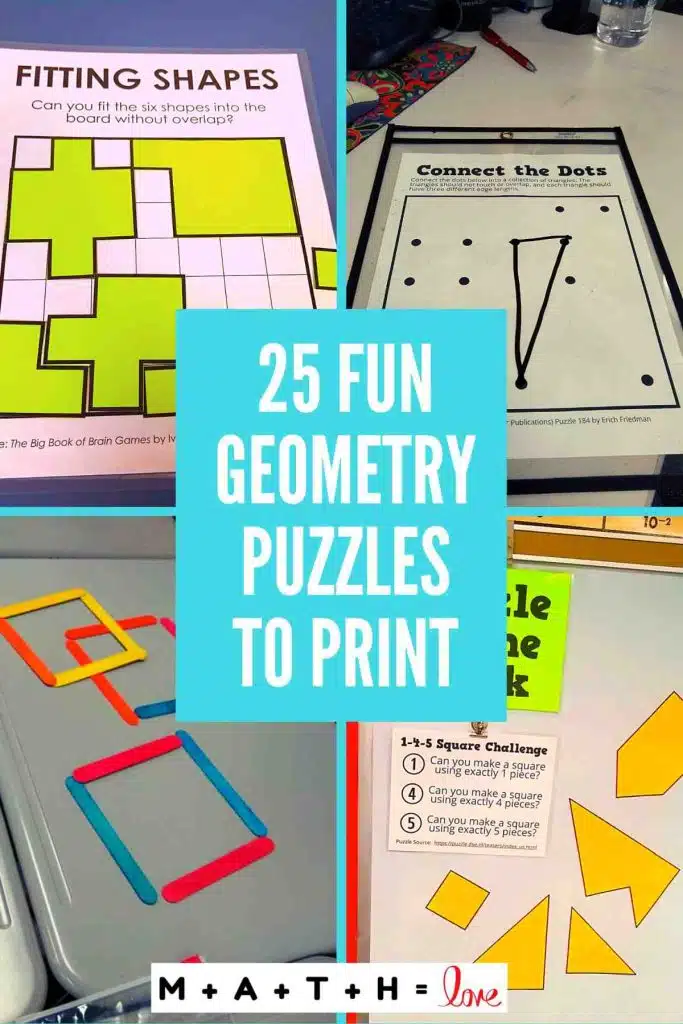 If you are specifically looking for geometry puzzles for adults, I recommend the printable geometric logic puzzles from Naoki Inaba such as Shikaku Puzzles, Angle Mazes, Area Mazes, Sankaku Puzzles, and Zukei Puzzles. These are available as printable PDFs for hours of puzzle solving!
If you want to have a group engage in some great geometric problem solving, I can't recommend the Let's Make Squares Activity enough!
25 Fun Geometry Puzzles to Check Out
More Geometry Teaching Resources