This blog post contains Amazon affiliate links. As an Amazon Associate, I earn a small commission from qualifying purchases.
Want to check out my favorite Amazon items for the classroom? Check out my Amazon favorites page!
Build It is a cooperative, team building activity that encourages students to work together, communicate, and think logically as they construct a geometric object to satisfy a set of given clues. If you're looking to work on vocabulary, this activity introduces/reinforces words such as "face" and "edge."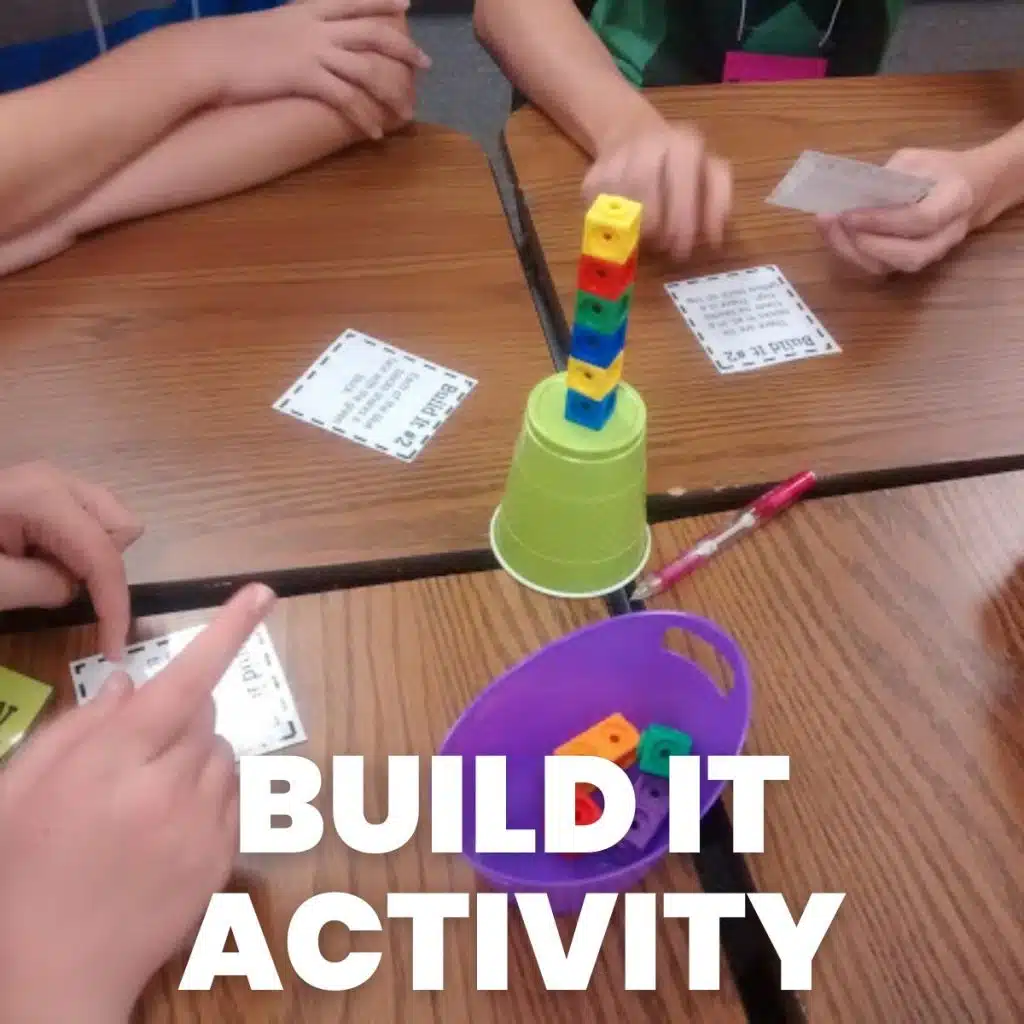 I learned about Build It from Stanford's website. The activity is from the book Get It Together: Math Problems for Groups Grades 4-12. The publisher actually has some sample pages from the Build It section on their website that you can download for free.
I created a task card to give my students with the instructions to Build It. Each group gets an envelope of clues.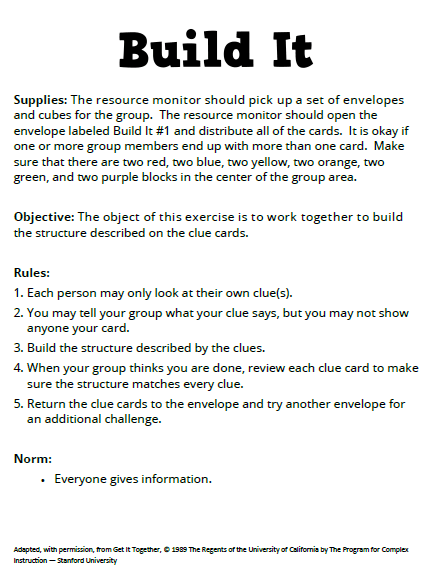 This activity is structured in such a way to encourage communication in groupwork. Each student has one to two clue cards (depending on the number of students in the group). They are not allowed to show their cards to their teammates.
All students must participate, otherwise the group will not have enough information to build the structure.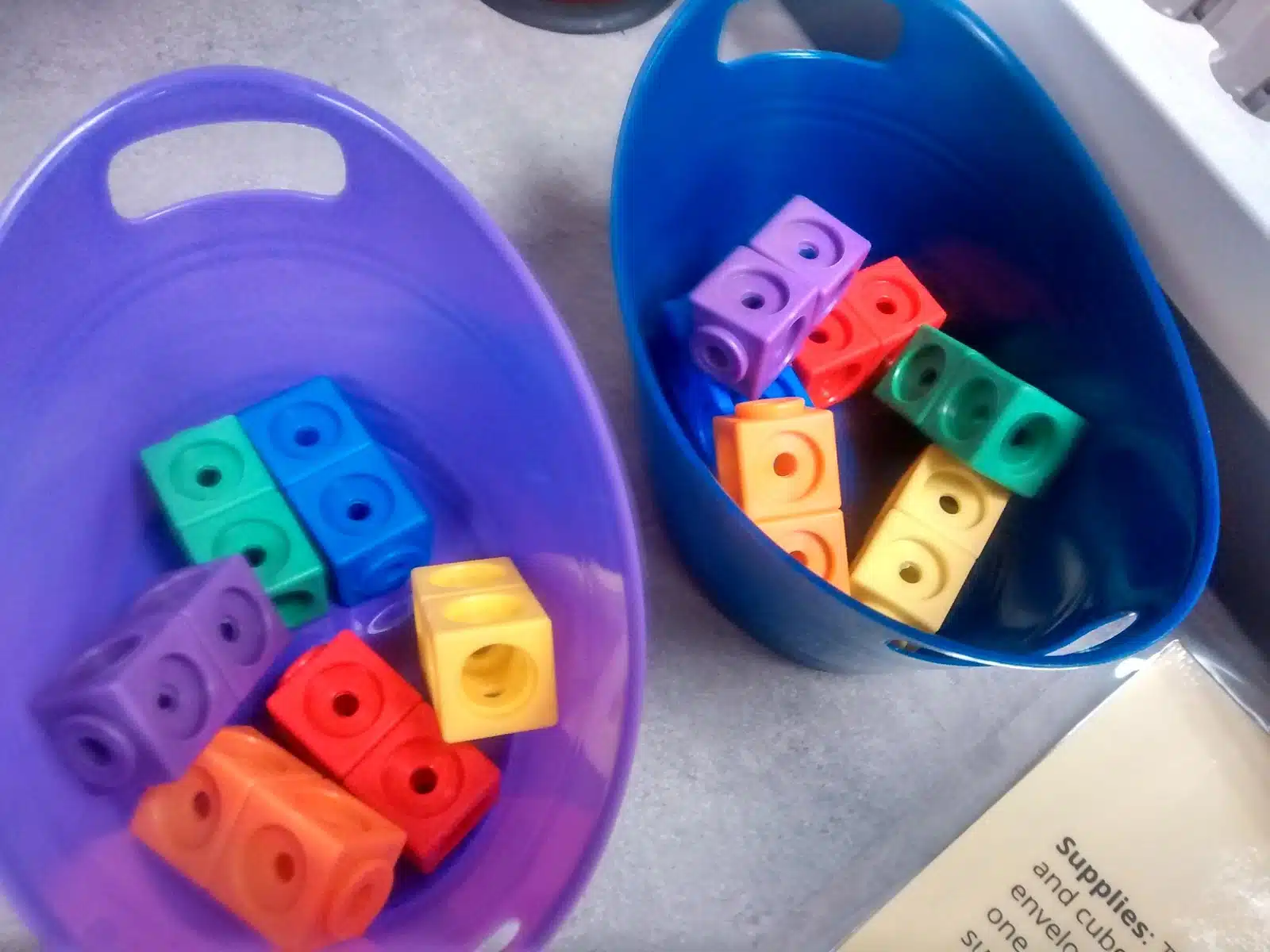 I have the students use linking cubes to build the prescribed object. I have seen others adapt the activity to use lego or wooden blocks.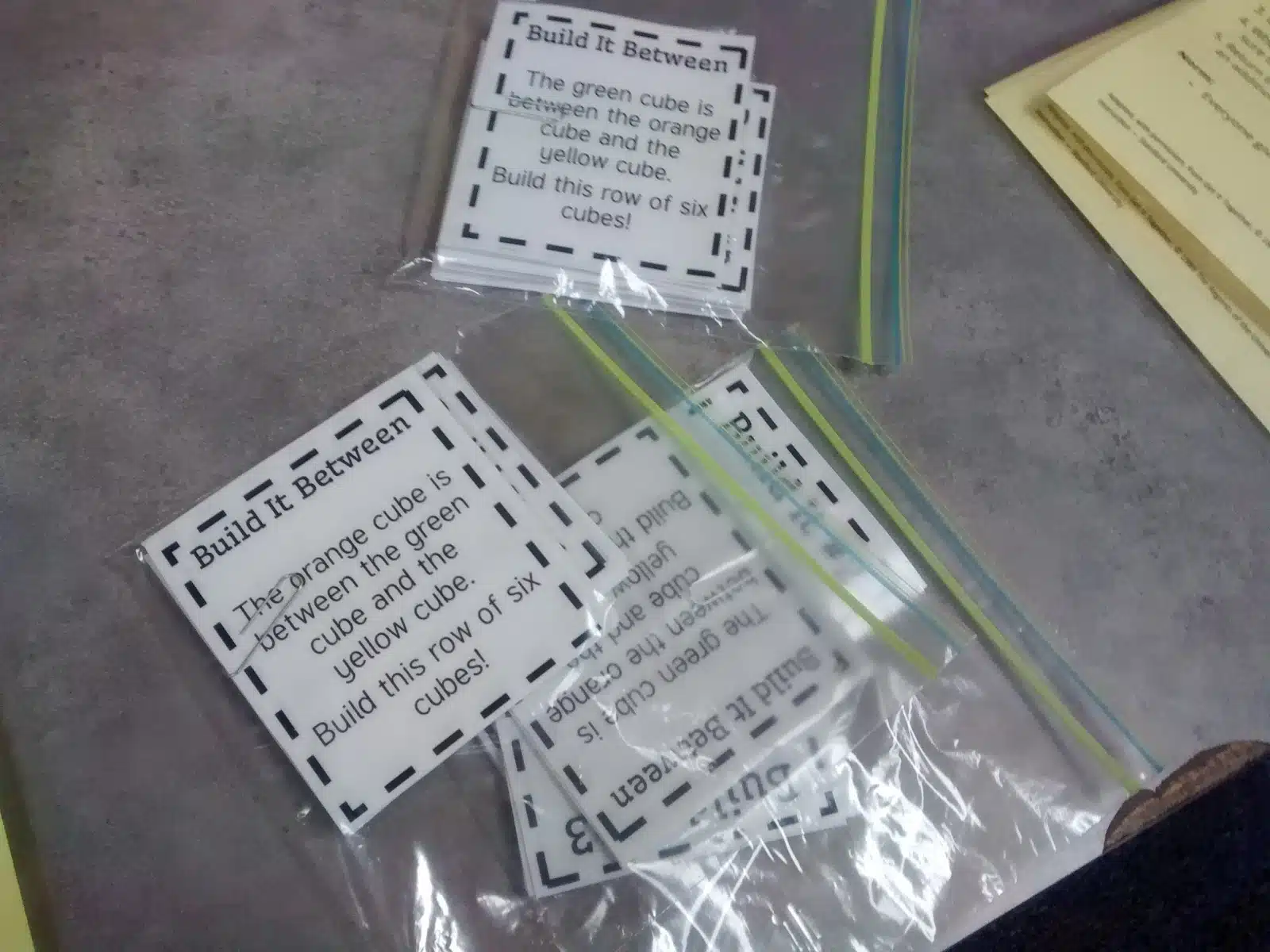 I love that this activity encourages students to work together cooperatively to achieve a single, final product. Because each student can only see their own card(s), they need the other students in order to succeed.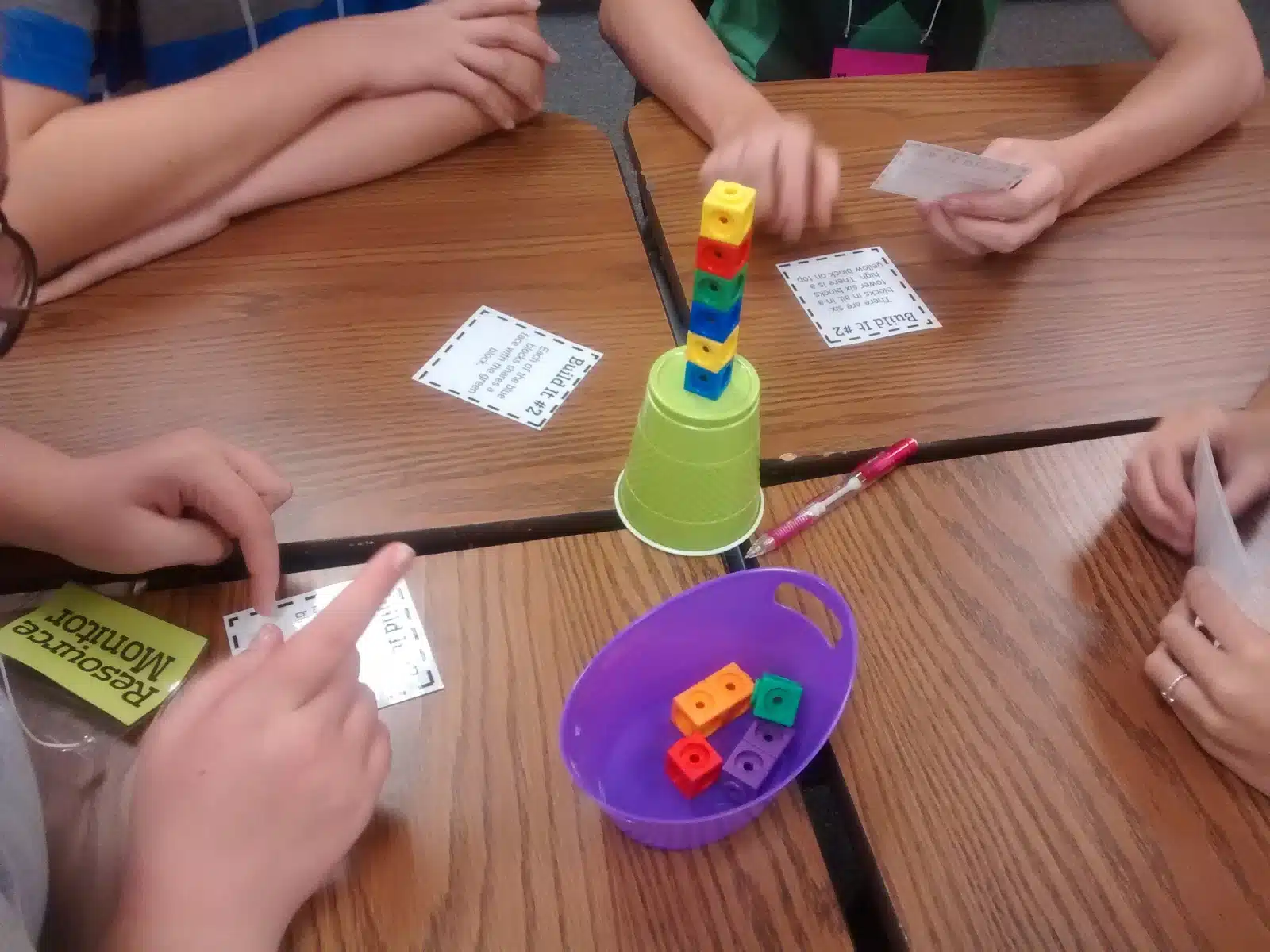 Students have to have a plan to be successful! My students struggled with this activity at first, but as the activity continued they definitely got into it. They were so excited when they figured out each puzzle.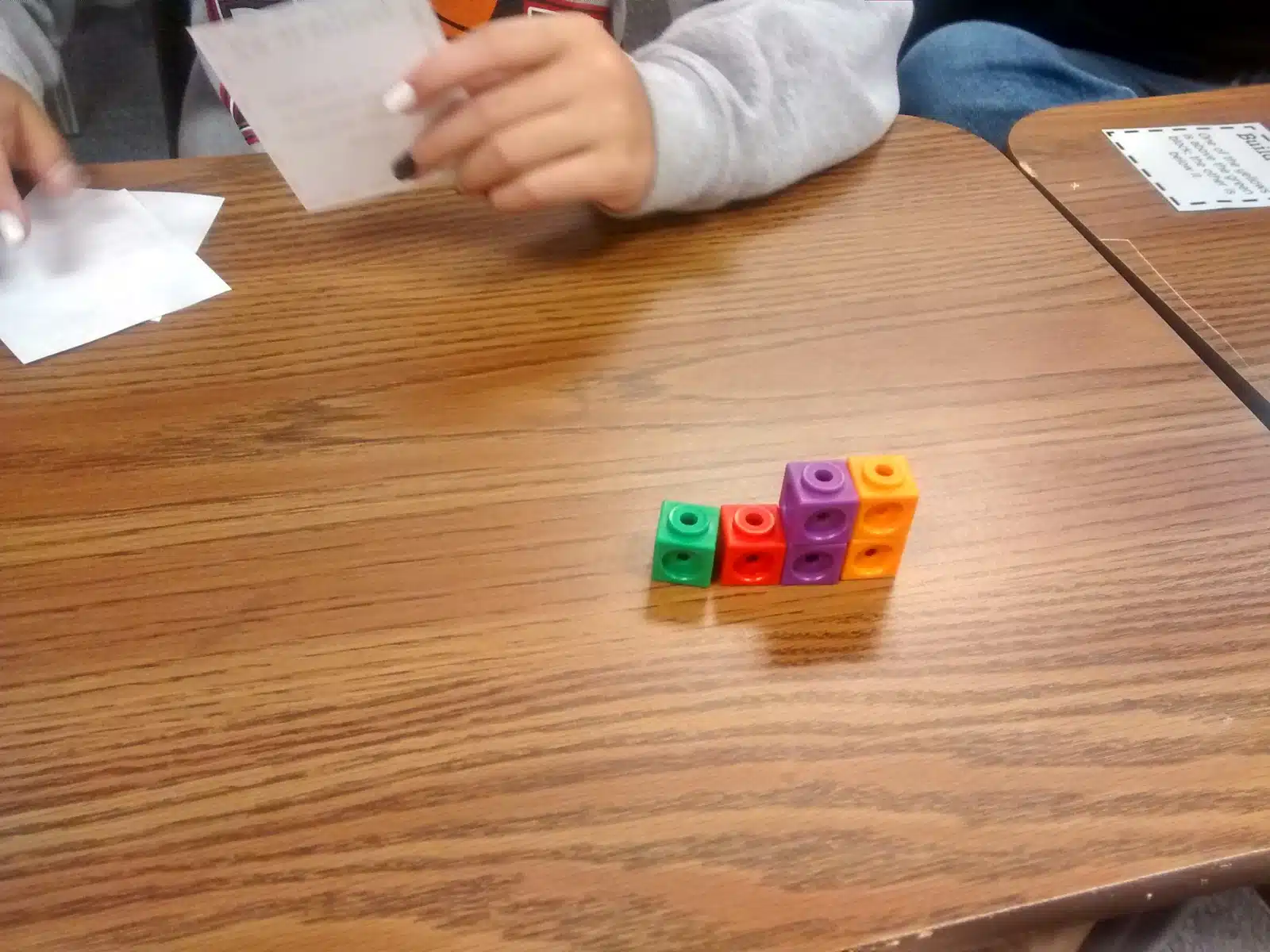 I typed up a reflection sheet for groups to complete after working through the activity.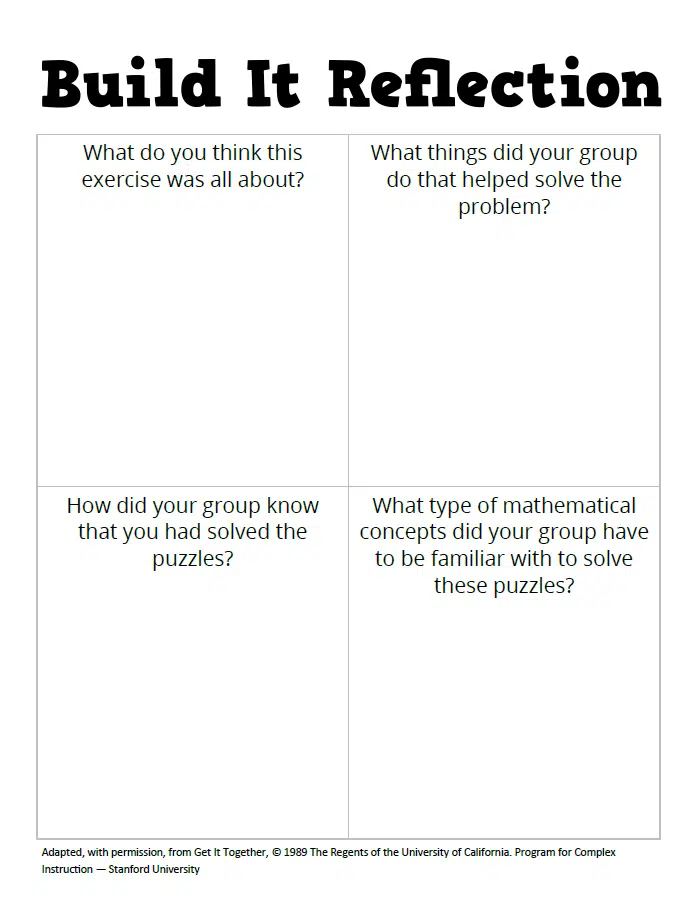 Digital Version of Build It
Blue Crab Math blew my mind when she created a virtual version of Build It! Check out her Google Slides version here.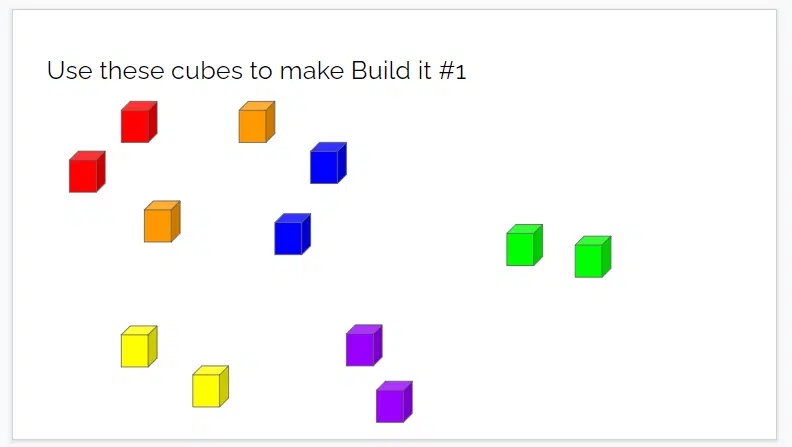 More Fun Activities for the First Week of School