This blog post contains Amazon affiliate links. As an Amazon Associate, I earn a small commission from qualifying purchases.
Want to check out my favorite Amazon items for the classroom? Check out my Amazon favorites page!
After discussing accuracy vs precision in physical science, we moved into a discussion of error and percent error. Here's a booklet error and percent error foldable I created for us to glue in our interactive notebooks.
We had a great discussion about how mis-measuring someone's height by a foot and mis-measuring the height of a mountain by a foot were completely different circumstances.
The problems from this foldable are taken from the Chemistry Workbook for Dummies book. So far, I've found the book to have really approachable, clever practice problems.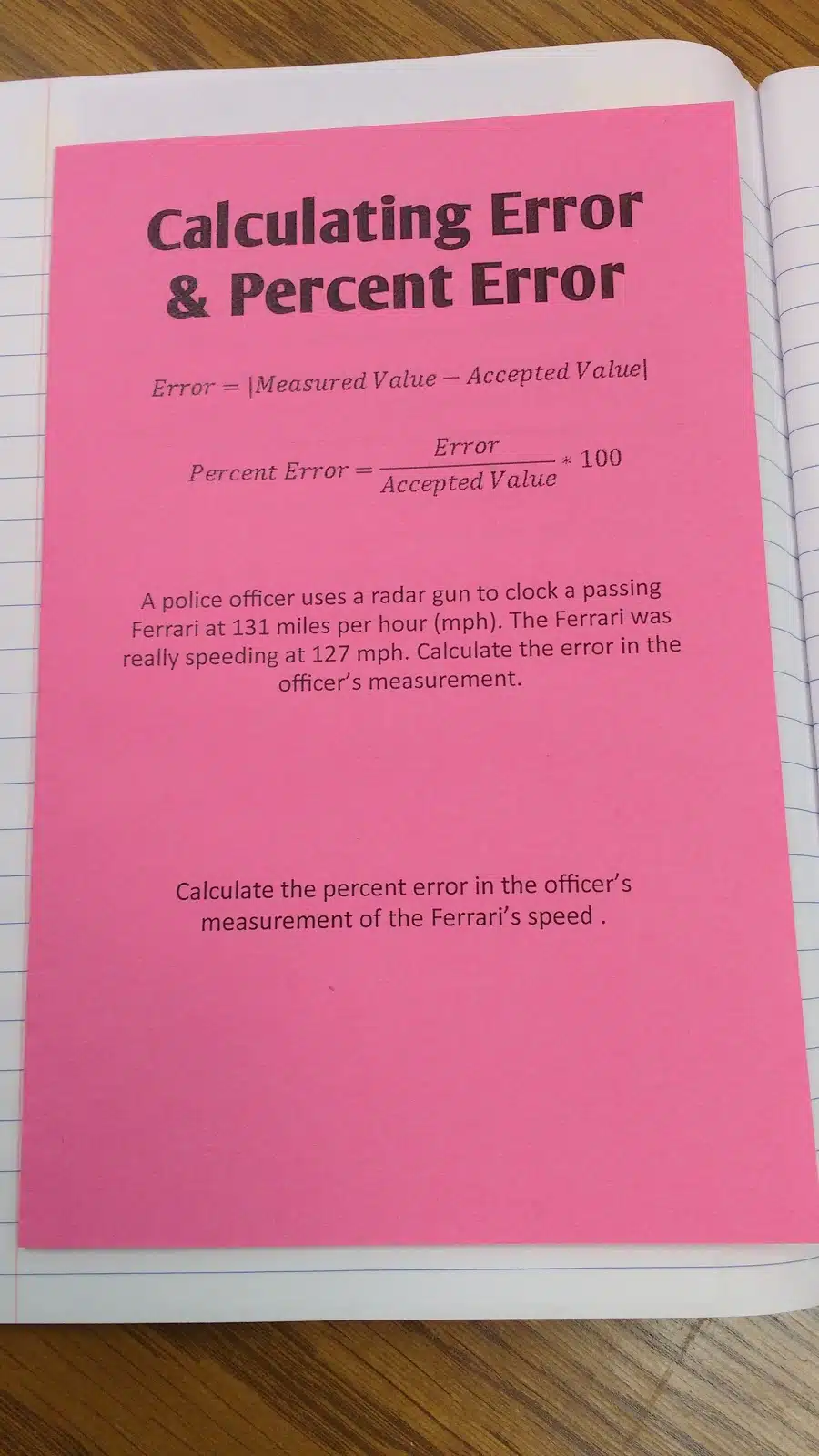 Inside of Booklet Foldable: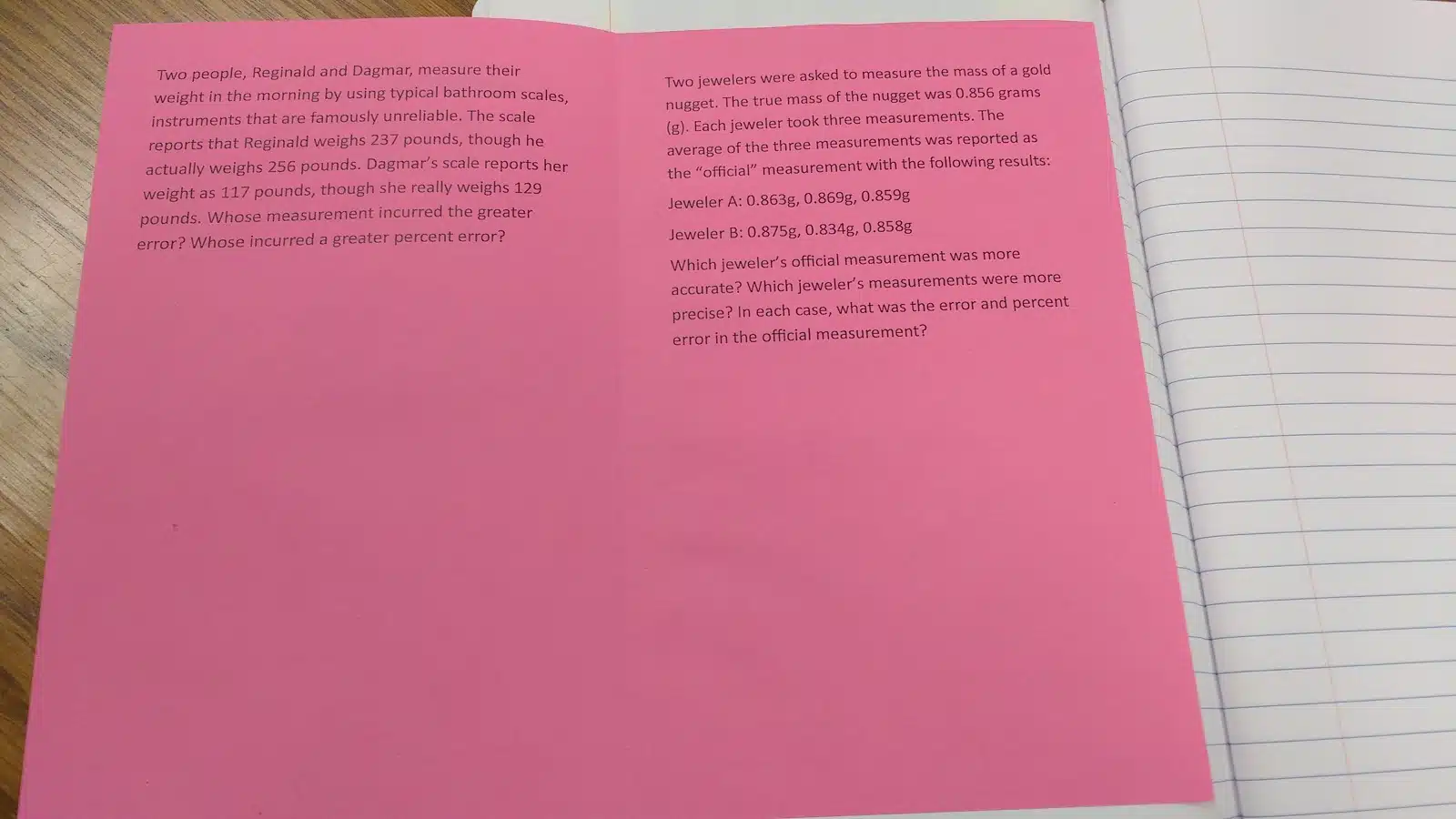 Close-up 1: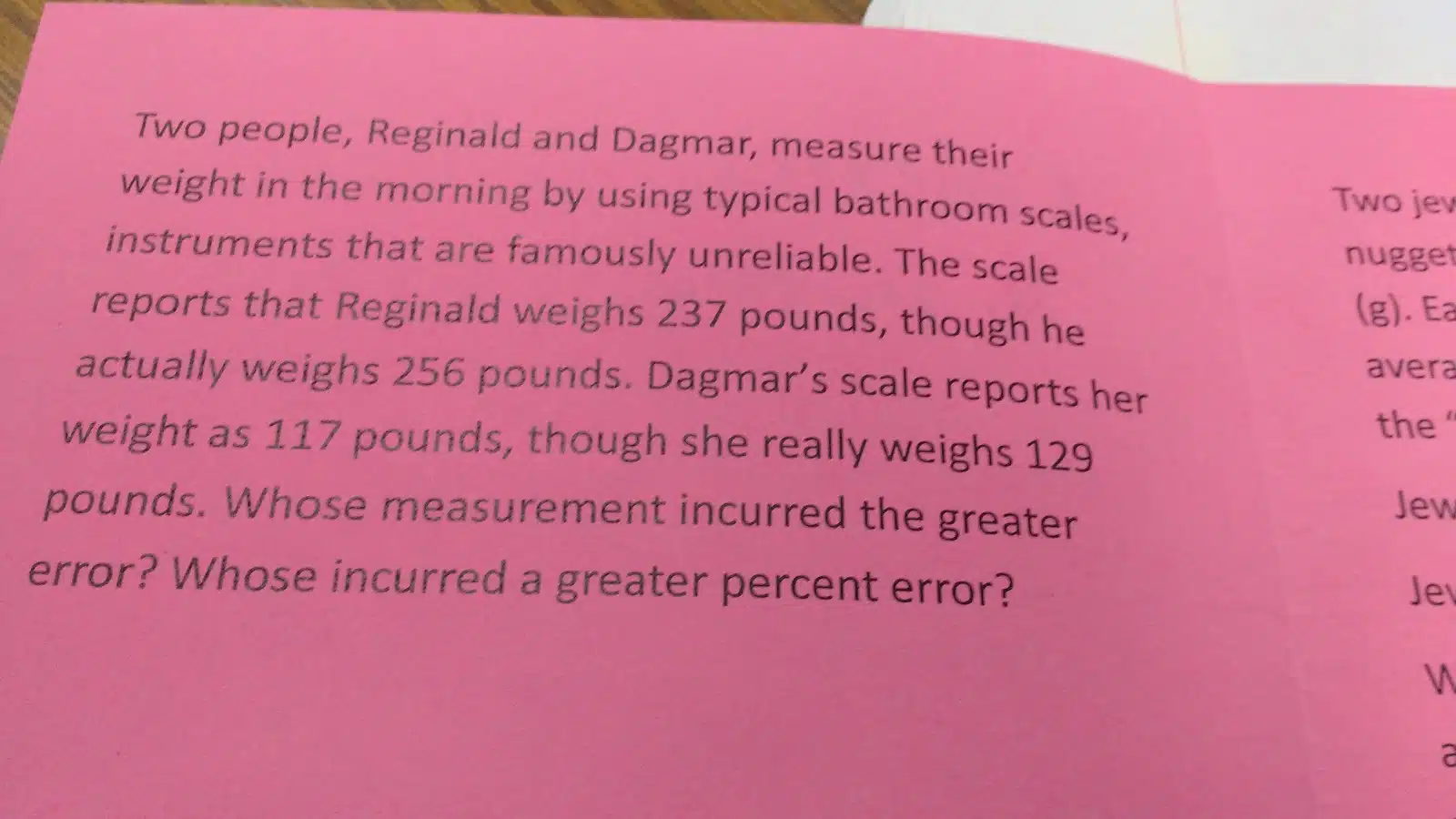 Close-up 2: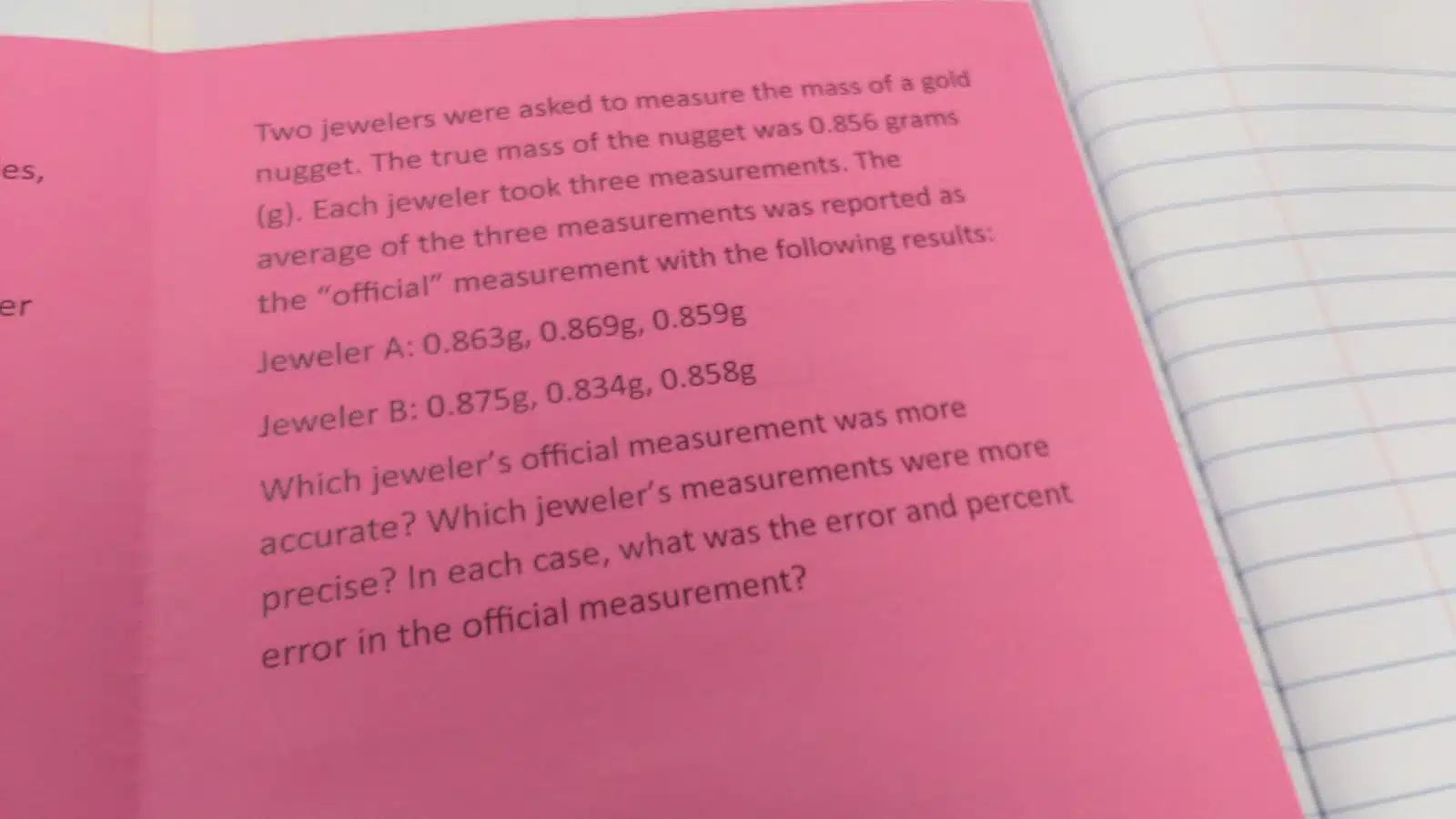 I've also started prepping for our first lab of the year: Hit the Target. This will give us lots of practice calculating error and percent error!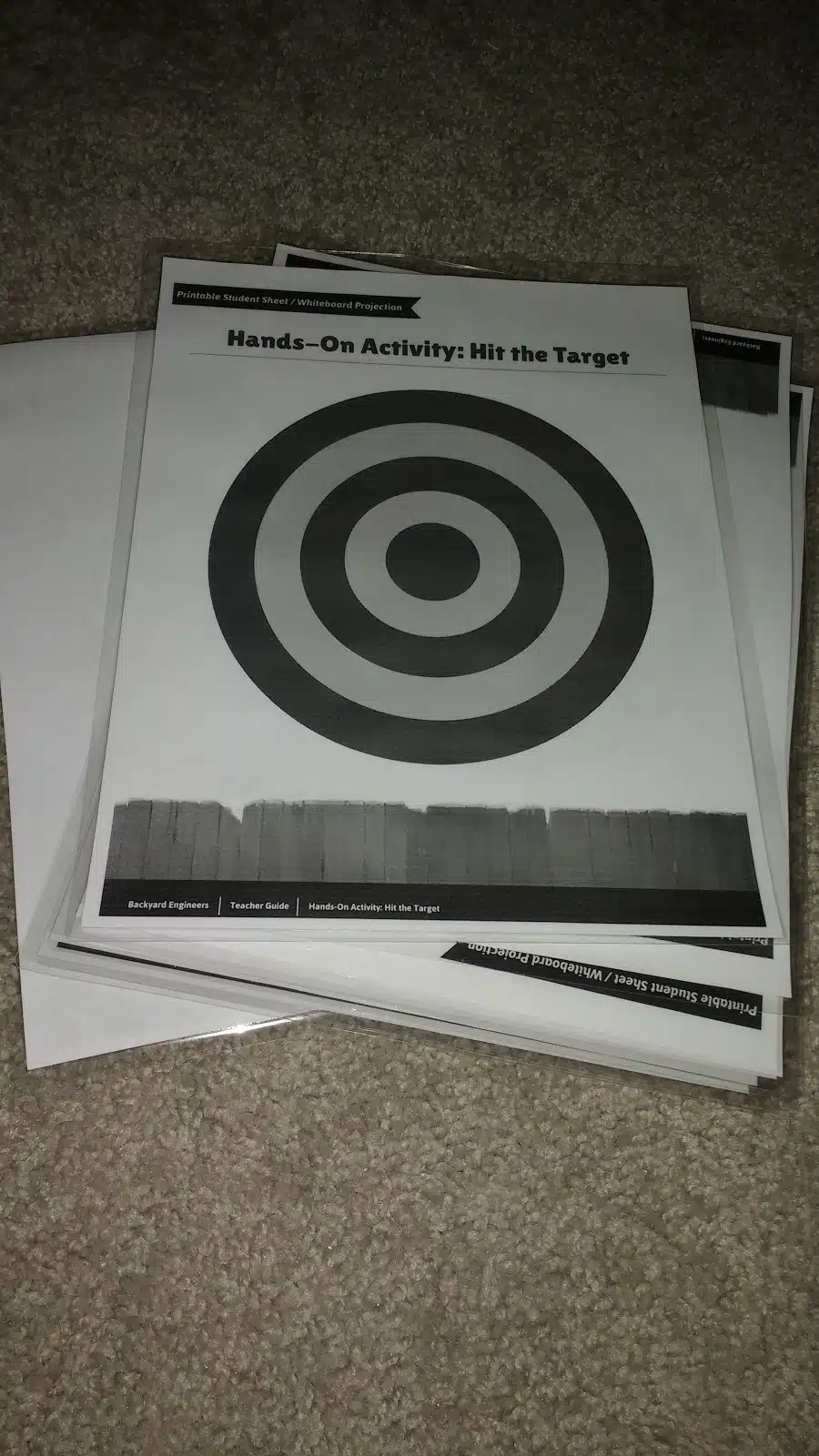 More Activities for Teaching Science