I'm pretty proud of how the states of matter foldable I designed for my chemistry class turned out! We put this foldable in our chemistry interactive notebooks.
The outside of the foldable shows the states of matter in order of the amount of energy present. It also gives students a place to write the name to describe the shifts between different phases of matter.
The front of the states of matter foldable was inspired by this Wikipedia image.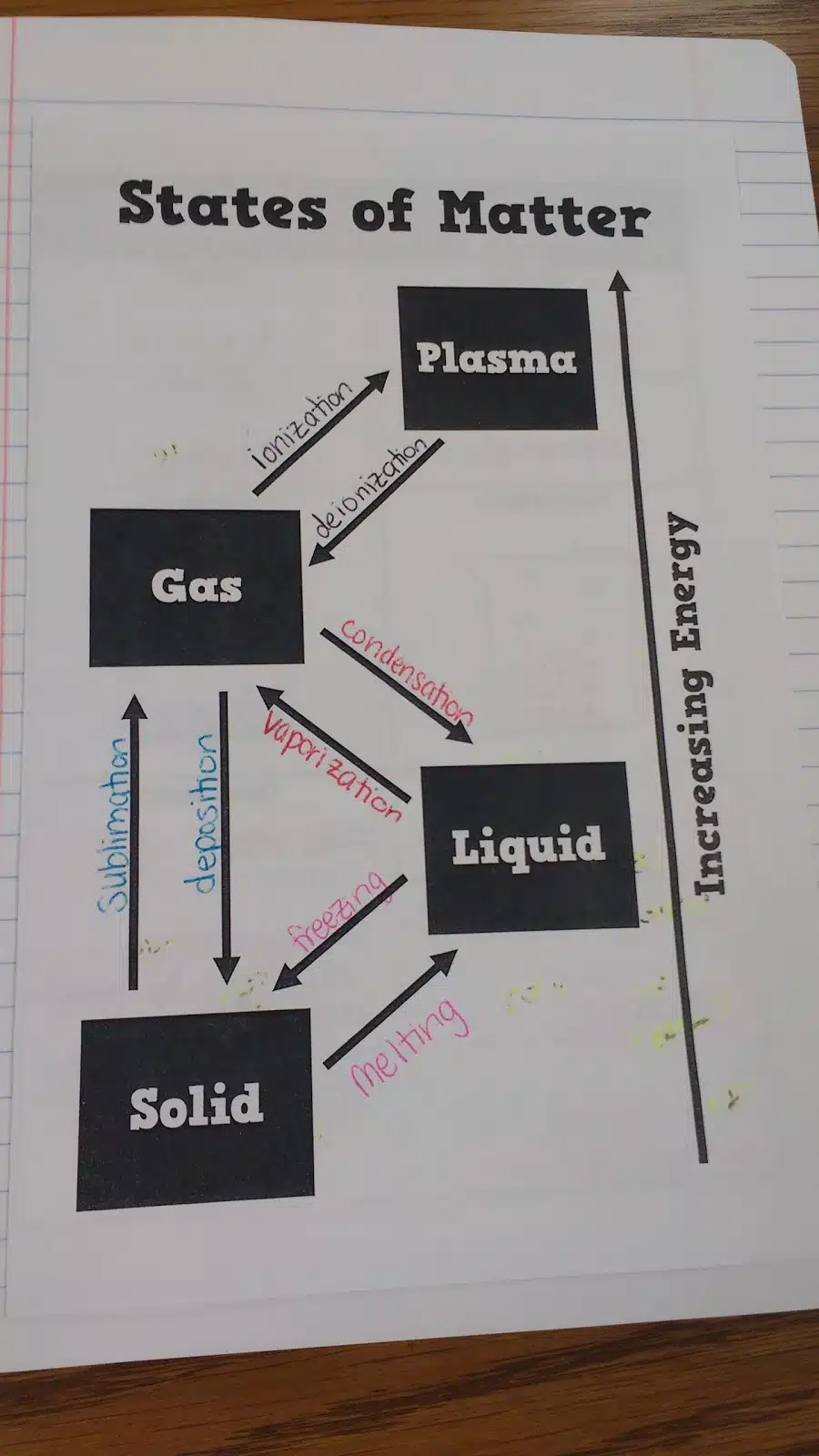 On the inside, we took specific notes about four phases: solid, liquid, gas, and plasma. The class had to decide if the shape and volume of each state was definite or indefinite. Then, we drew a particle model for each state.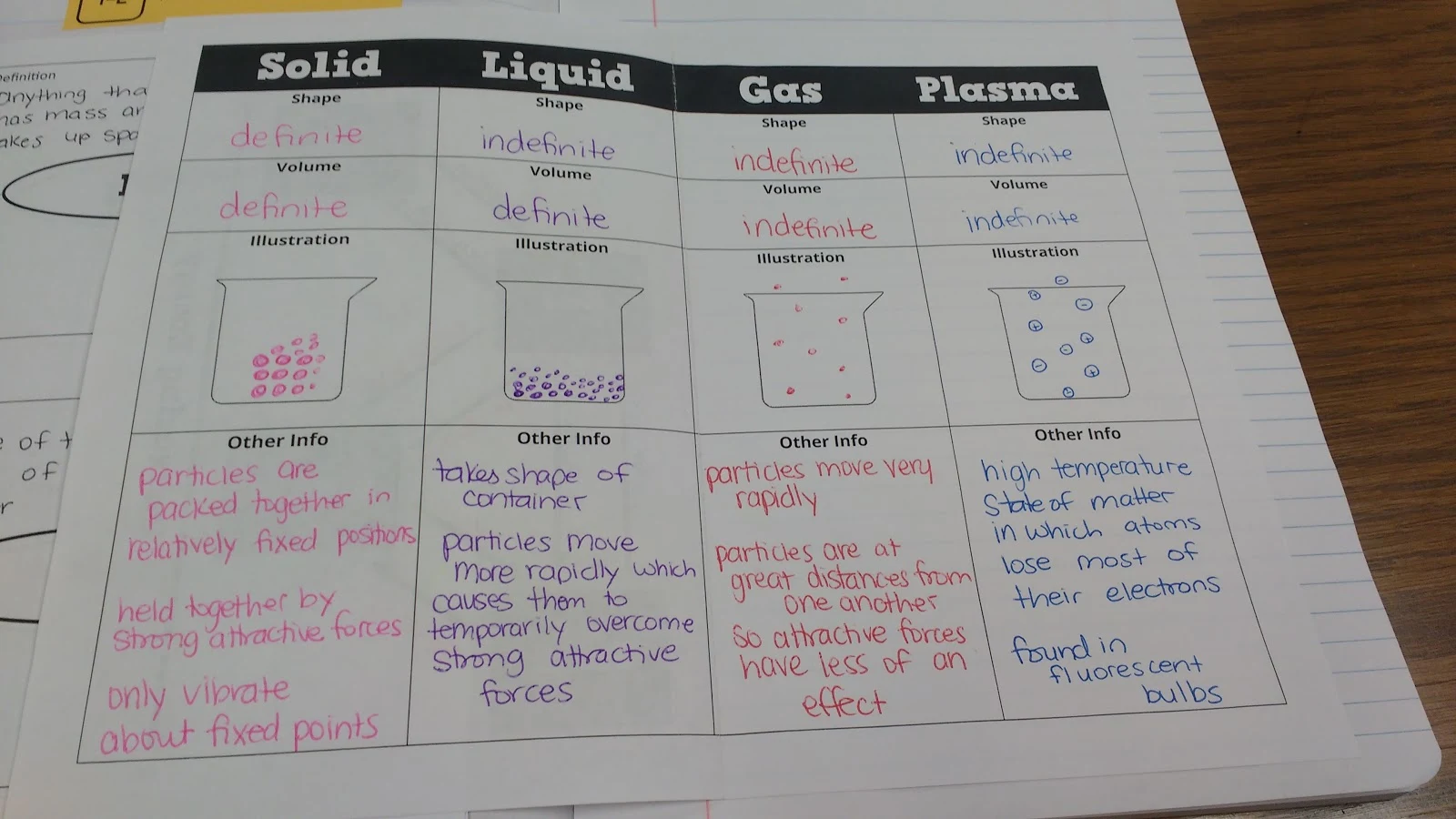 For the solid state, I tried drawing a cube made of particles. As you can see, my art skills are clearly lacking.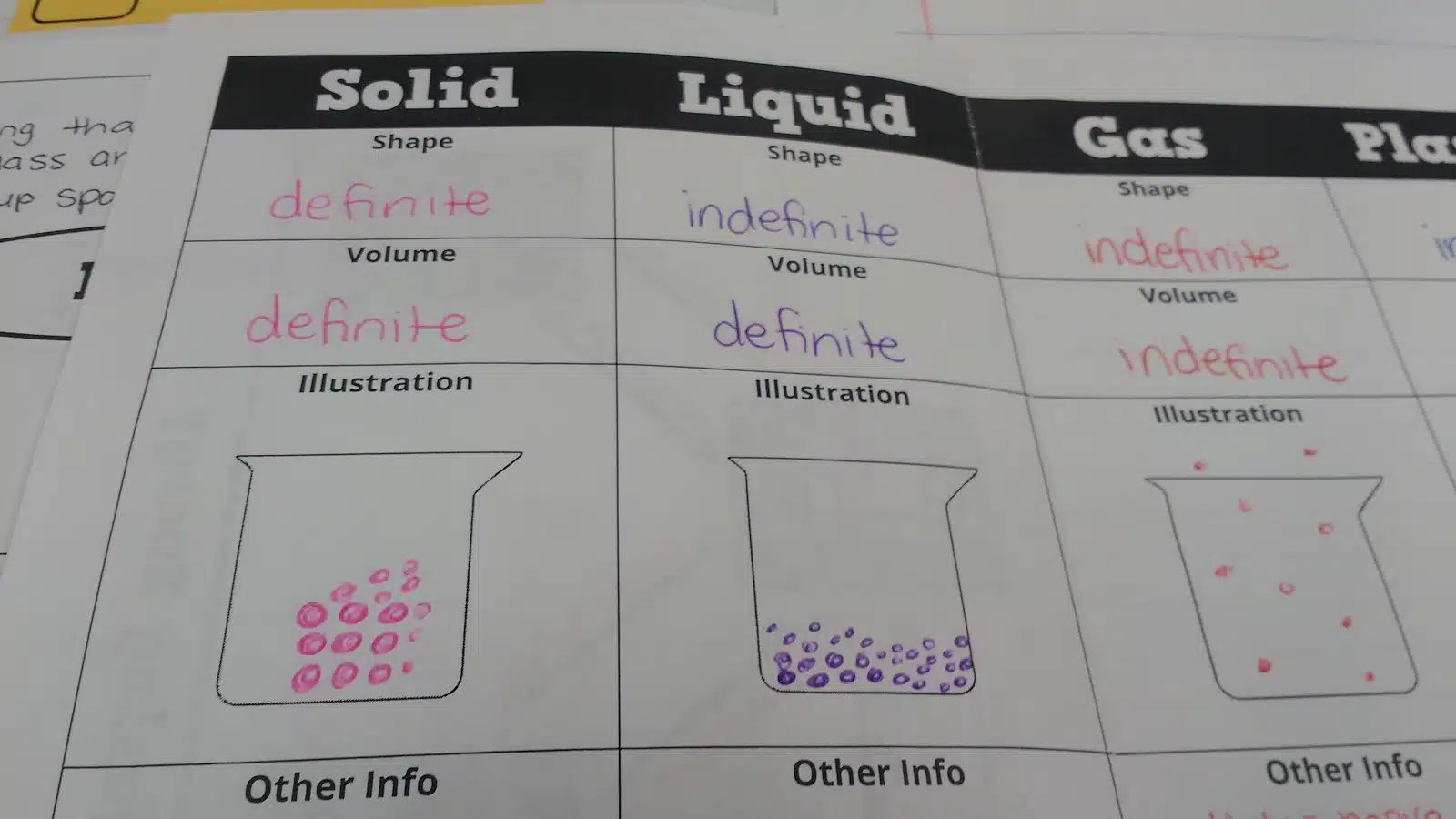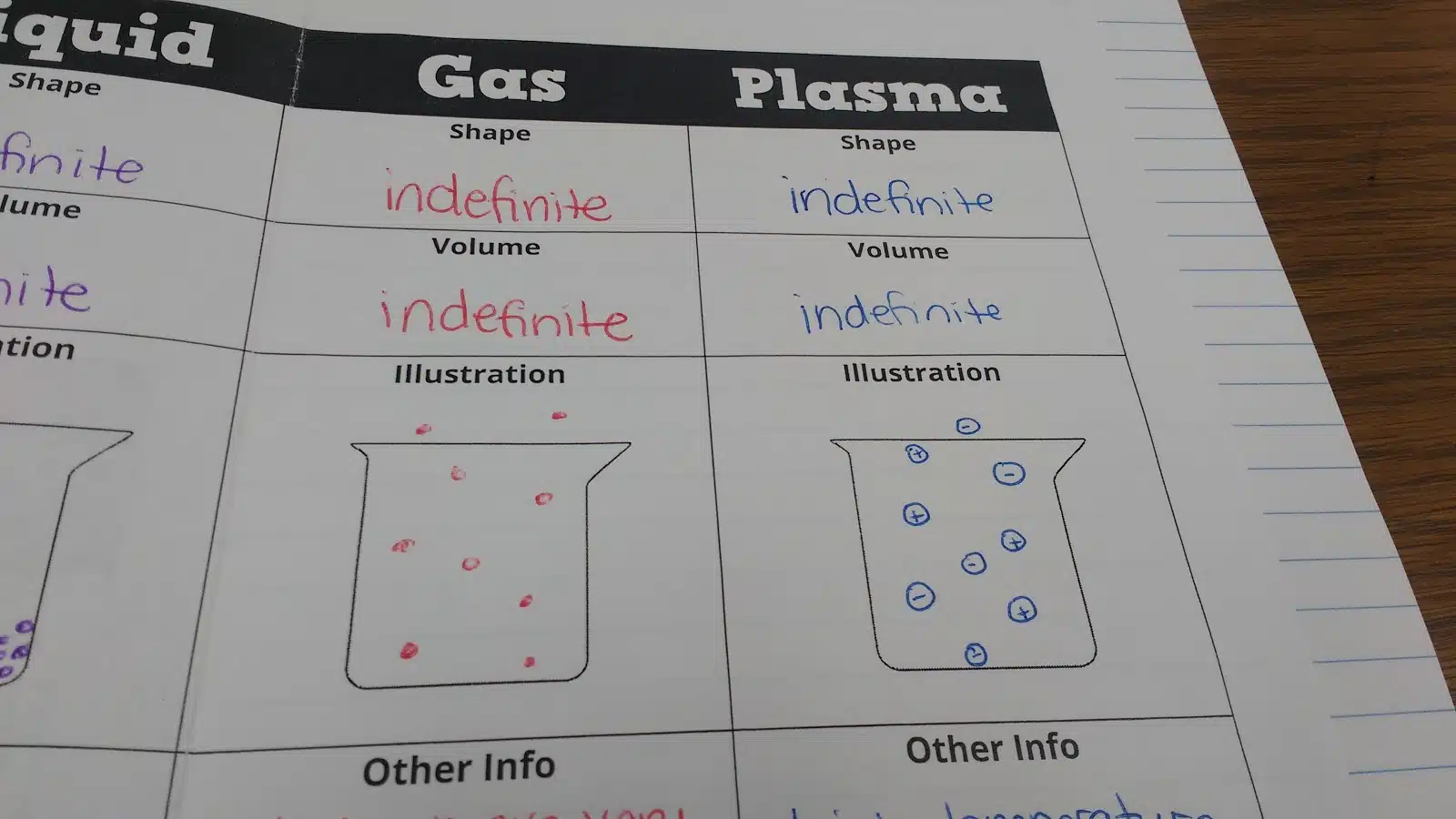 Other Chemistry Foldables
More Activities for Teaching Matter and Change