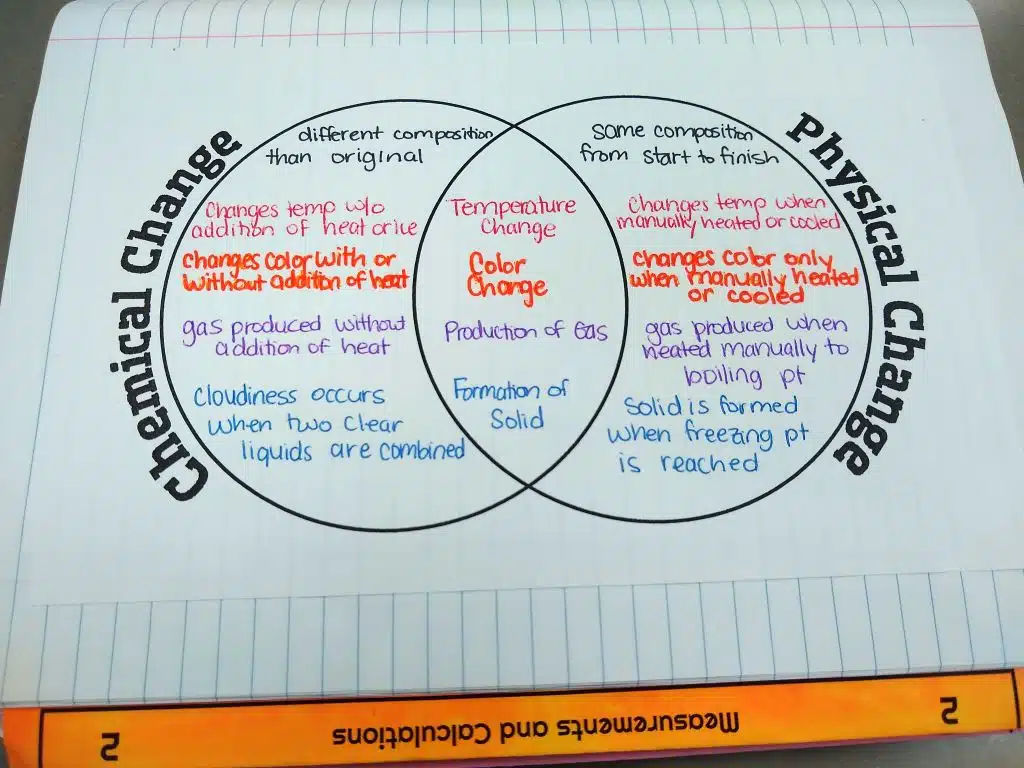 I created this physical changes vs chemical changes venn diagram for my chemistry students to glue in their chemistry interactive notebooks.
I need to share you one warning about this venn diagram that caused my chemistry students a lot of issues. See how the image above shows chemical change on the left and physical change on the right?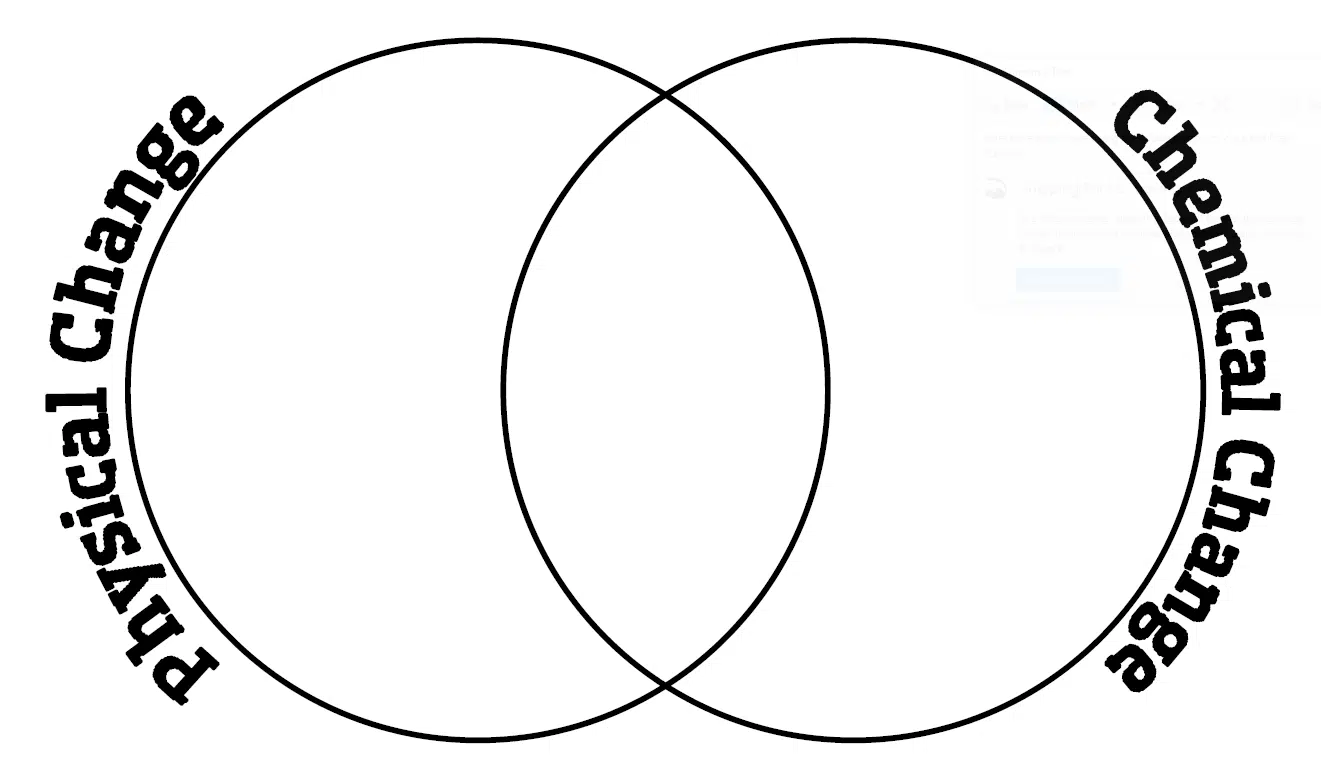 My original file is backwards with physical change on the left and chemical change on the right. You can orient the venn diagram either way and it will still read properly.
We ran into issues because some of my students did not realize that their venn diagram was oriented backwards from mine while we were filling it out. This left them with the text in the wrong places!
Free Download of Physical Changes vs Chemical Changes Venn Diagram Template

Chemical Changes vs Physical Changes Venn Diagram (PDF) (1219 downloads)


Chemical Changes vs Physical Changes Venn Diagram (Editable Publisher File ZIP) (953 downloads)

Other Chemistry Activities and Resources
More Activities for Teaching Matter and Change