This blog post contains Amazon affiliate links. As an Amazon Associate, I earn a small commission from qualifying purchases. This comes at no cost to you. Thanks for your support of Math = Love!
I recently ran across this Eight Checkered L's Puzzle from Peter Grabarchuk and I knew I had to make a laminated version for my classroom.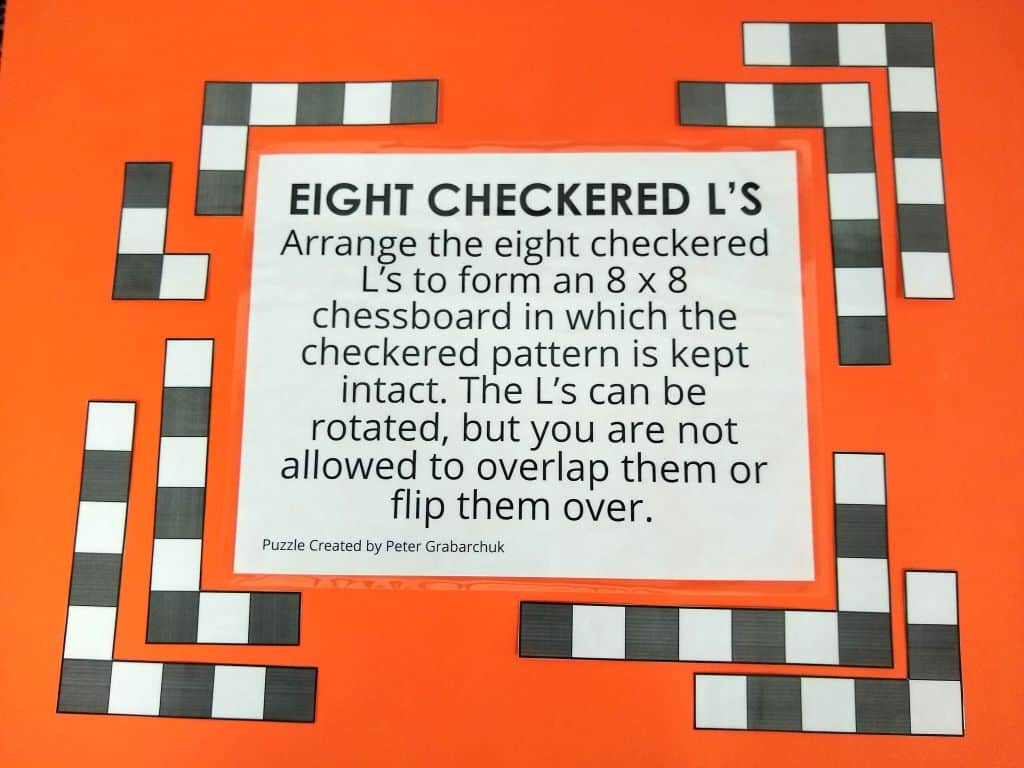 I typed this puzzle up before Christmas, but I only finally got around to laminating it today and cutting out the pieces during my Google Meet Office Hours. Sadly, no students stopped in to ask questions today.
I have to admit that I haven't solved this puzzle YET. I played around for the pieces for a bit, but then I decided I have much more important things on my to do list to accomplish today like updating grades, taking virtual attendance, and contacting a few parents of virtual students who are falling behind.
Update: I did have one student who managed to solve the eight checkered l's puzzle. He was so proud of himself, especially because he worked on it for DAYS.
Another Checkered Puzzle
This checkerboard puzzle was actually the inspiration for my checkered ornament puzzle I created and shared before Christmas.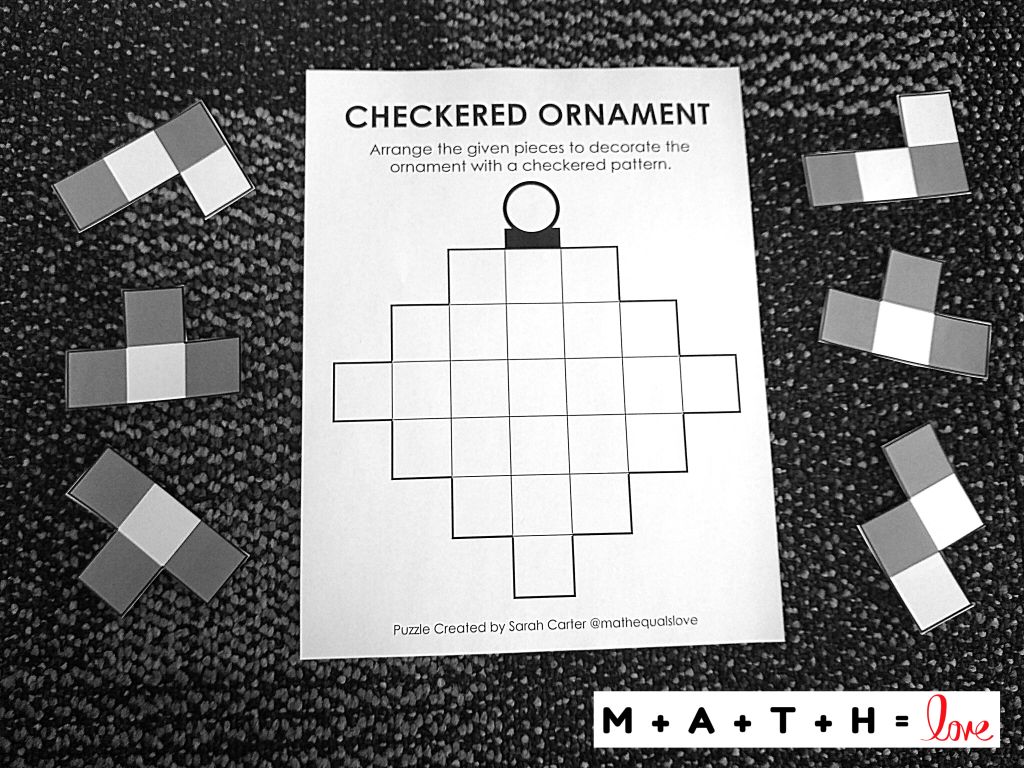 Want even more puzzles? I've compiled all of the printable puzzles I've created on my puzzles page.
Puzzle Solutions
I intentionally do not share solutions to the puzzles I feature on my website because I strive to provide learning experiences for my students that are not google-able. I would like other teachers to be able to use these puzzles in their classrooms as well without the solutions being easily found on the Internet.

However, I do recognize that us teachers are busy people and sometimes need to quickly reference an answer key to see if a student has solved a puzzle correctly or to see if they have interpreted the instructions properly.

If you are a teacher who is using these puzzles in your classroom, please send me an email at sarah@mathequalslove.net with information about what you teach and where you teach. I will be happy to forward an answer key to you.
More Puzzles with Movable Pieces