This blog post contains Amazon affiliate links. As an Amazon Associate, I earn a small commission from qualifying purchases. This comes at no cost to you. Thanks for your support of Math = Love!
Choose from 5 different versions of free printable multiplication charts. You are sure to find the perfect printable multiplication table to use as a reference chart.
I created this set of free printable multiplication charts which include 12 x 12, 15 x 15, and 20 x 20 multiplication grids. I was inspired to create this free downloadable file after searching online and not being able to find exactly what I was looking for.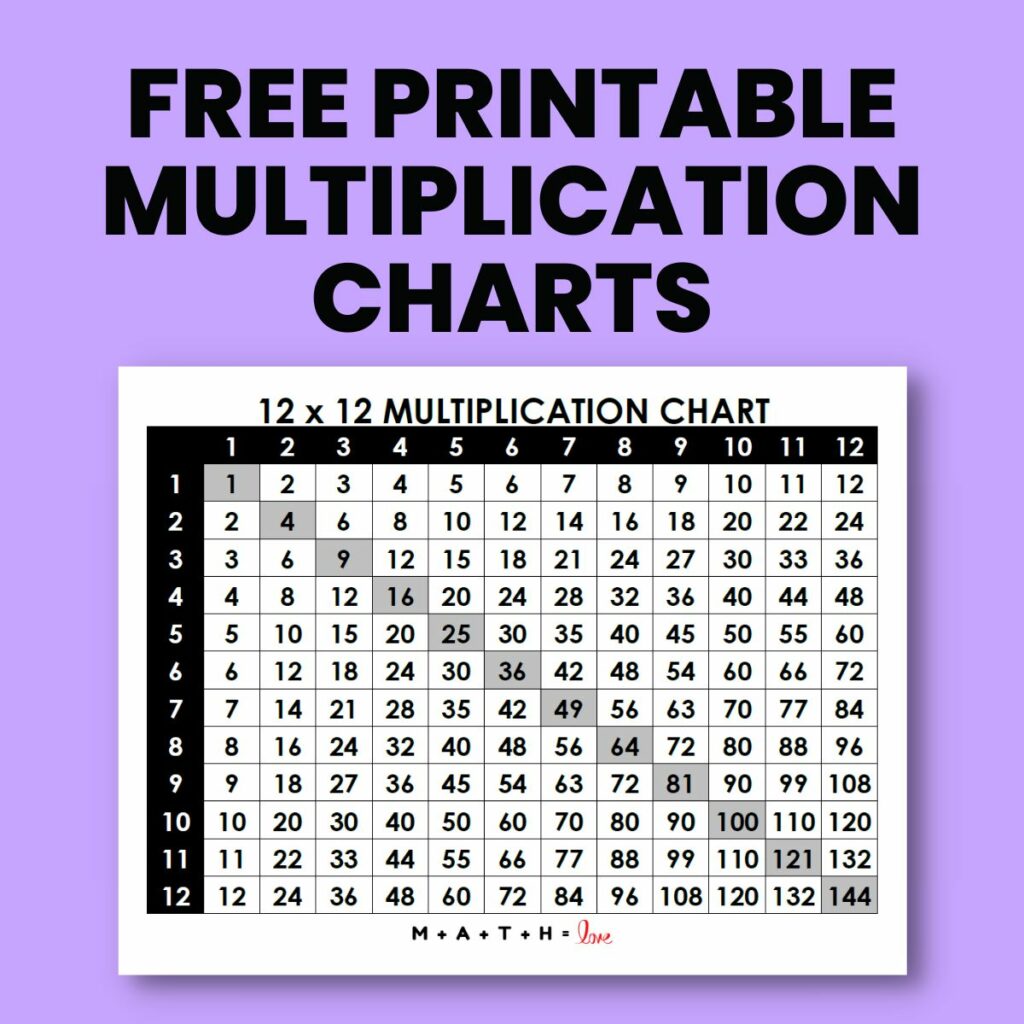 I ended up creating five different multiplication table versions. I have uploaded these times tables as PDFs and editable Publisher files at the bottom of this post. I'm hoping someone else will also find these useful for their own classrooms!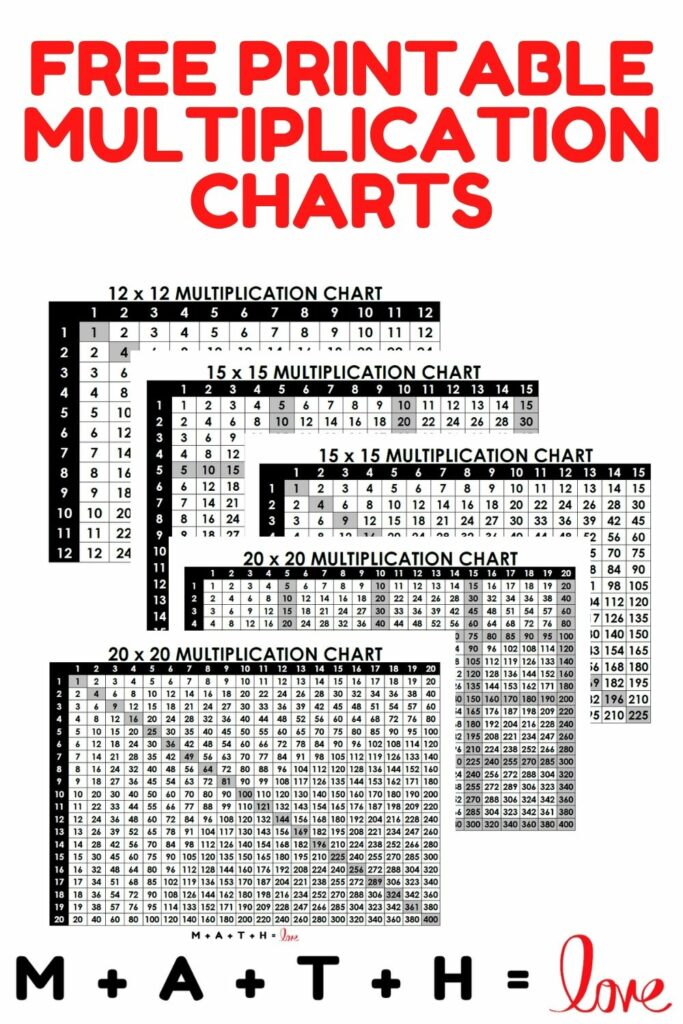 12 x 12 Multiplication Chart
The first multiplication chart I created is a standard 12 by 12 multiplication table. The perfect squares from 1 to 144 are highlighted on the main diagonal of the grid.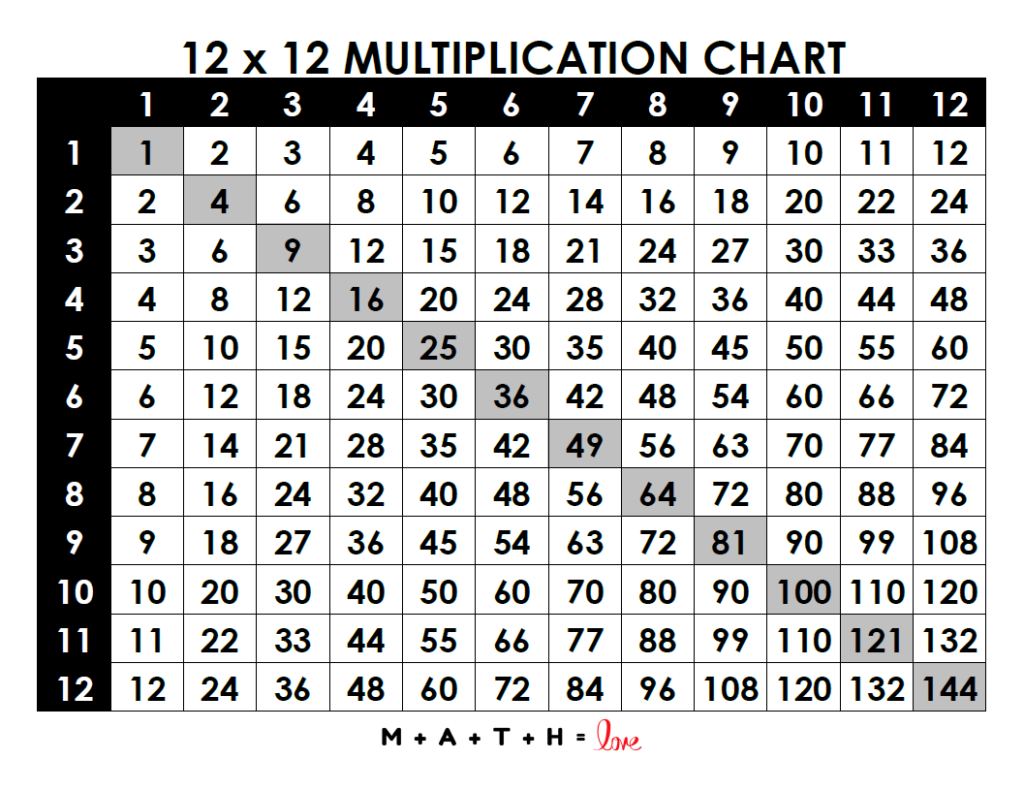 15 x 15 Multiplication Chart
I created two versions of the 15 by 15 multiplication chart. For the first version, I highlighted the multiples of 5 on the chart to make it hopefully easier to read the chart since it sort of breaks it up into sections.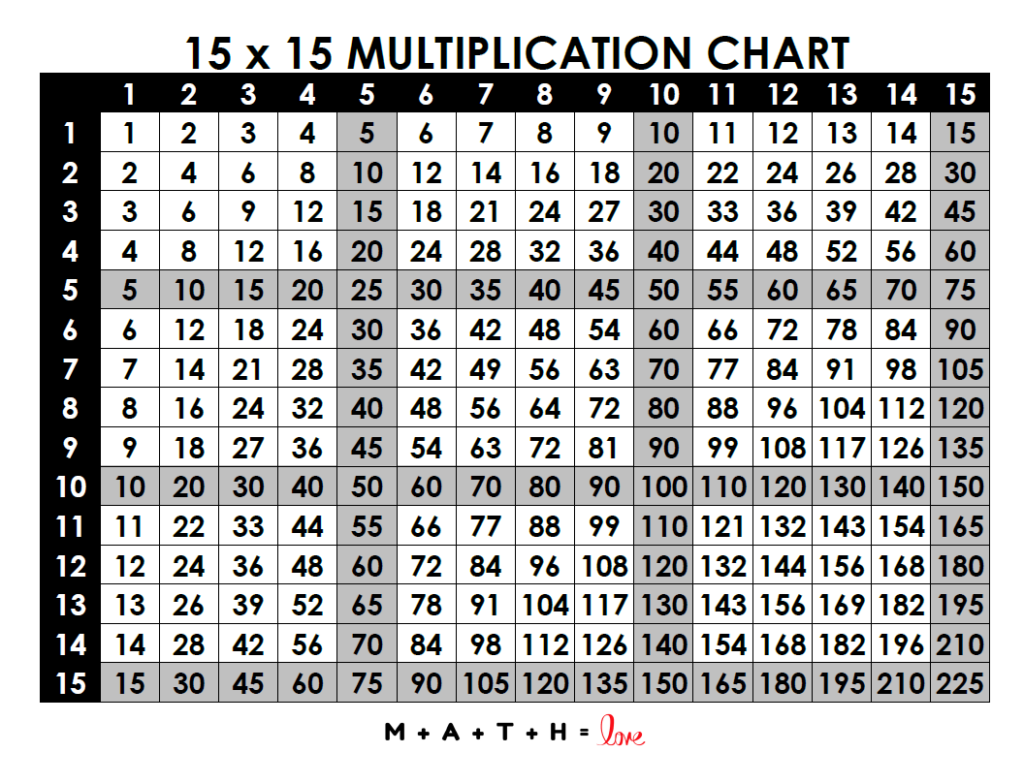 The second version of the 15 x 15 multiplication table has the perfect squares highlighted along the diagonal of the chart instead.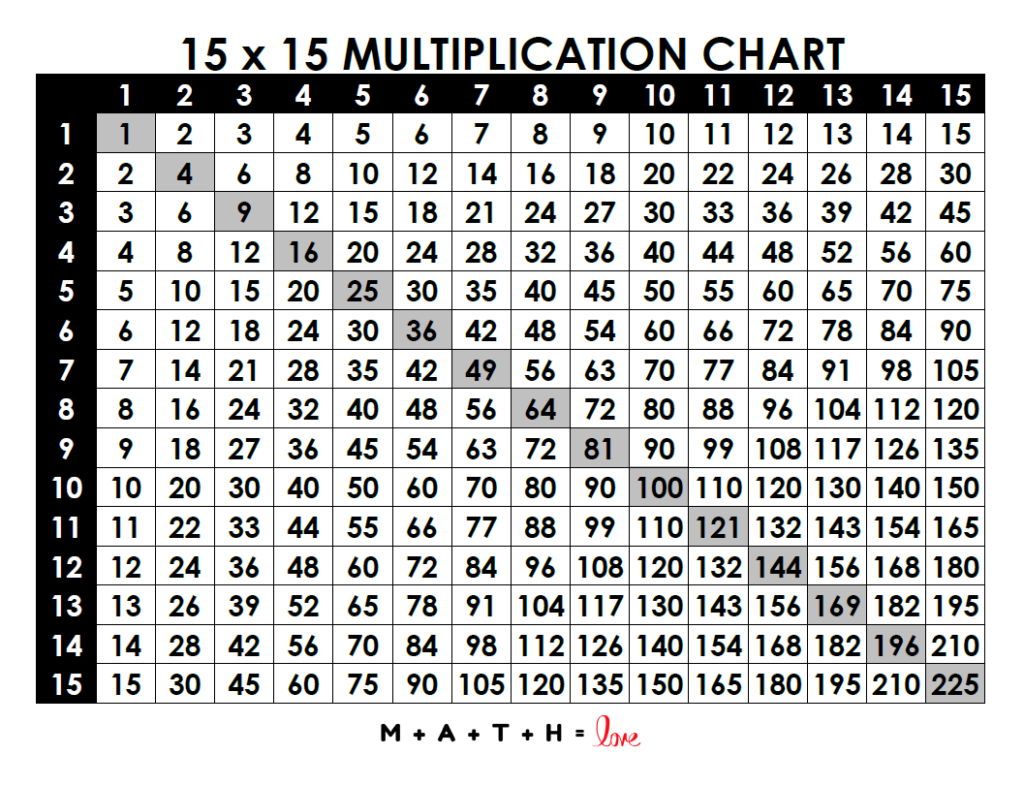 20 x 20 Multiplication Chart
I find that my students often benefit from a multiplication chart that goes up to 20. Like the 15 x 15 multiplication table, I highlighted the multiples of five on the first version of the chart.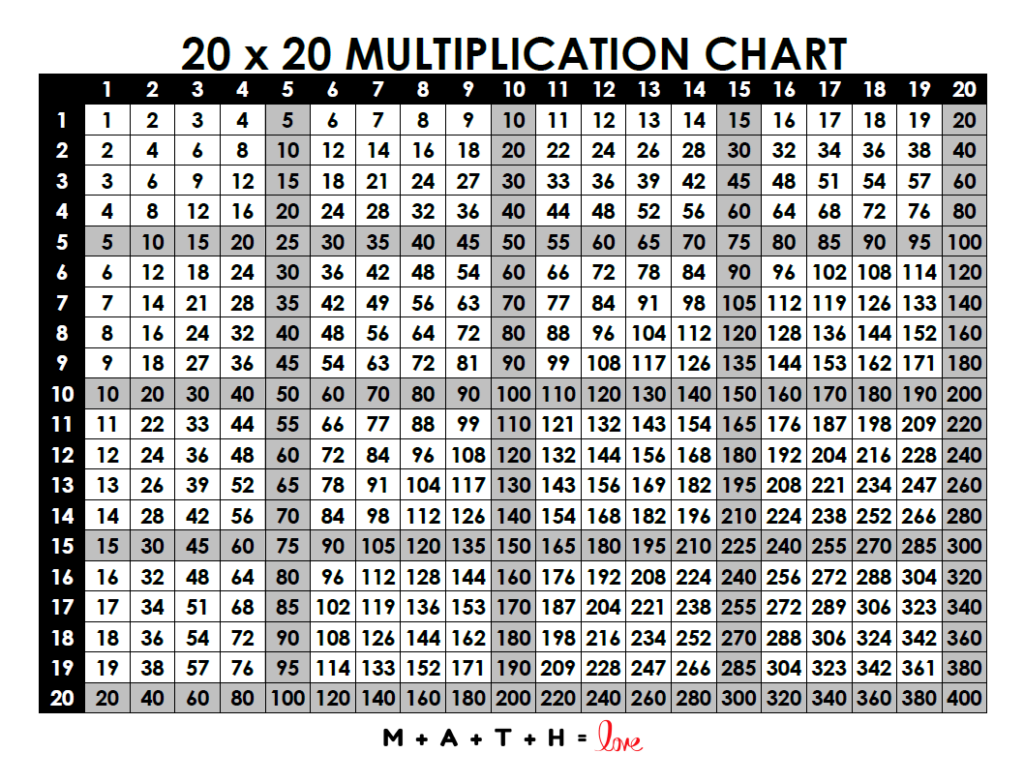 I think the 20 x 20 multiplication table is the most helpful for high school students. Often, I use multiplication charts with my students who are struggling with concepts such as factoring polynomials in Algebra.
For the second version of the 20 by 20 multiplication chart, I highlighted the perfect squares along the diagonal of the grid.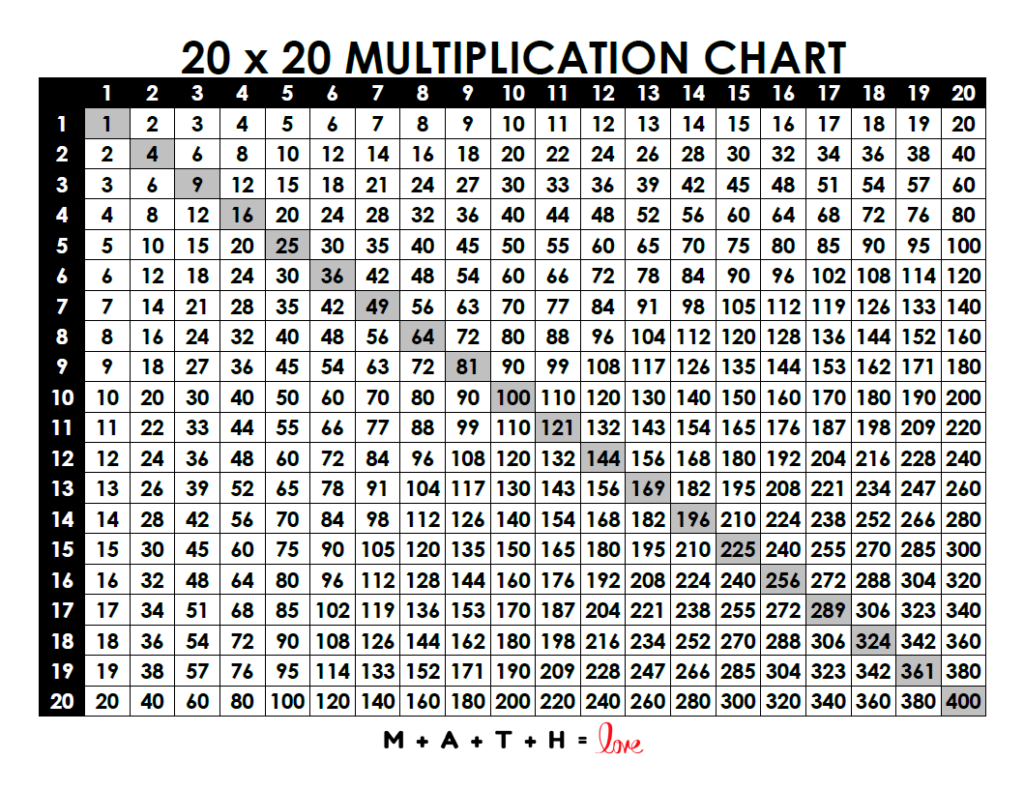 More Free Printable Multiplication Tables