Unlock the magic of numbers with this free printable 120 chart! Whether you're a math teacher or a homeschooling parent this versatile 120 number chart is your key to discovering the fascinating patterns, operations, and mathematical wonders hidden within the realm of the numbers from 1 to 120.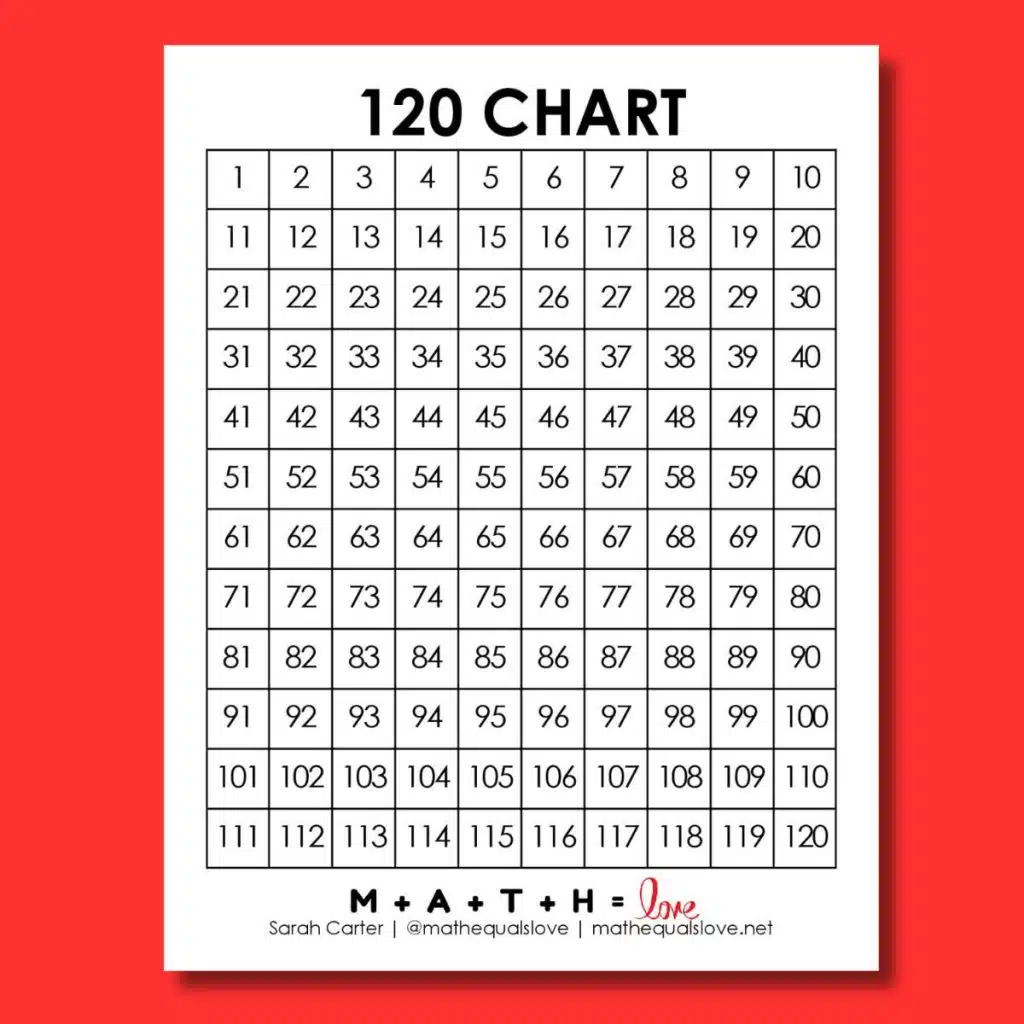 What is a 120 Chart?
A 120 chart is a grid or table that displays numbers from 1 to 120 in rows and columns. It is often used as a visual tool for teaching and learning in mathematics, particularly in elementary education.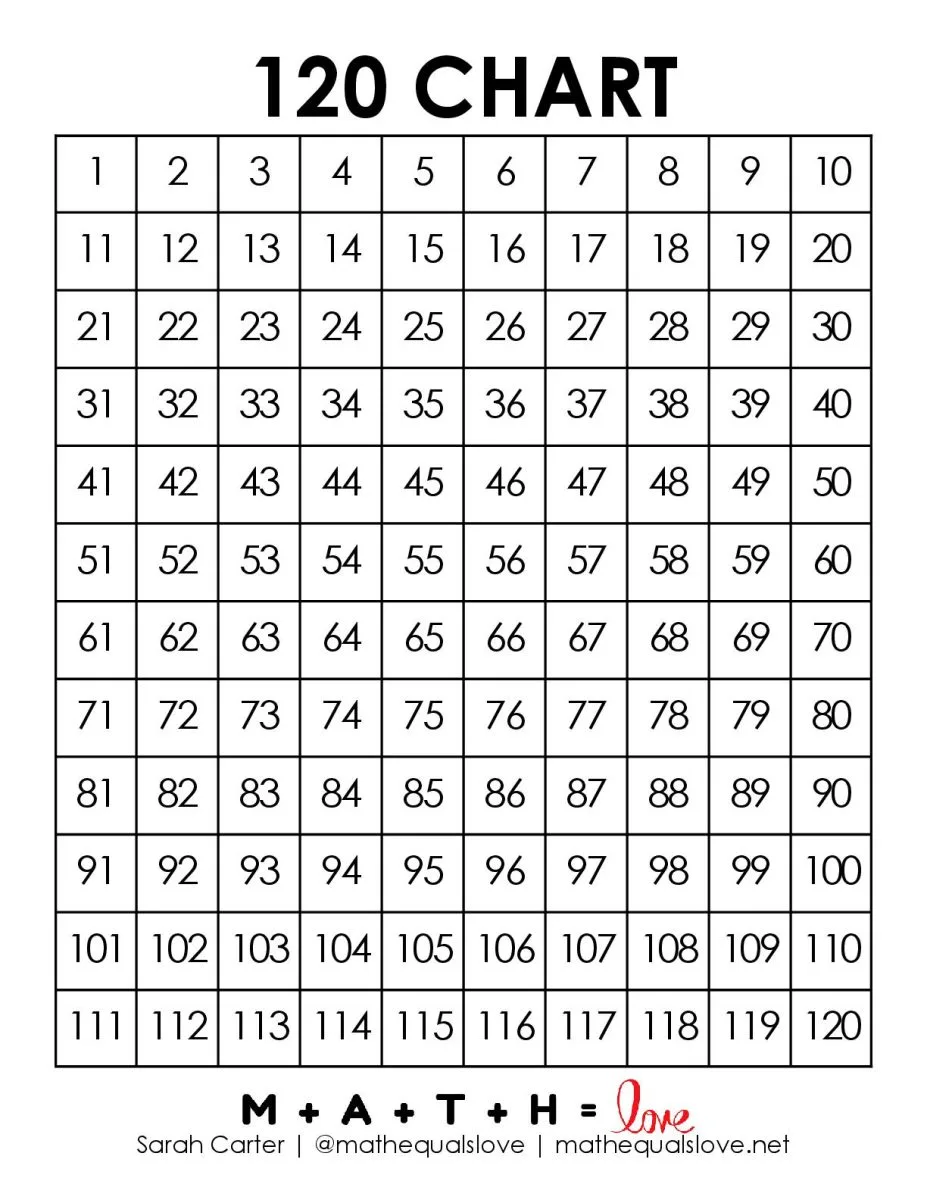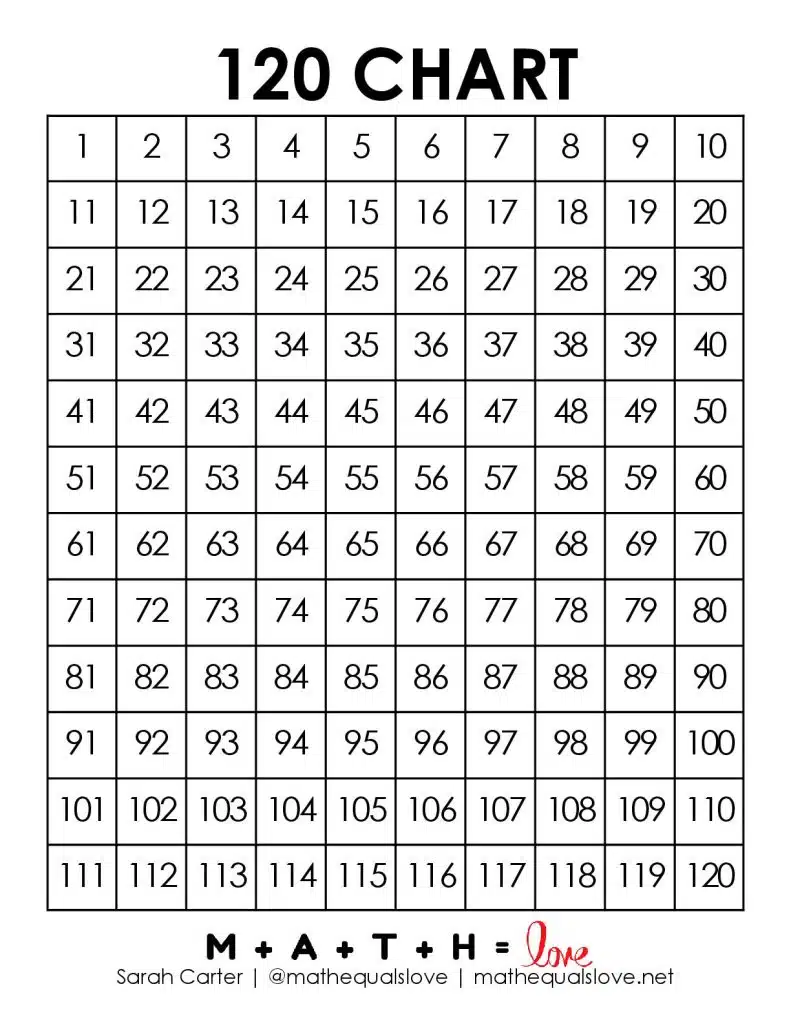 It is an extension of the classic 100 chart or 0-99 chart.
Why Use a 120 Chart in the Classroom?
The 120 Number Chart serves as a valuable resource for practicing counting, skip-counting, exploring number patterns, and performing various math operations.
Additional Formats
The 120 number chart is also available as a blank 120 chart to download and print. You can also download a blank 100 chart.
Free Download of Printable 120 Number Chart
The 120 chart is available to download for free as a PDF file or an editable Publisher file. You will need Microsoft Publisher in order to edit the file.

120 Chart (PDF) (215 downloads)

More Elementary Math Resources