I spent most of this morning making new posters for my classroom and most of this afternoon writing quizzes (4 versions of each) for our first unit in trigonometry. Today I want to share a set of What Should Your Answer Look Like Posters.
I think it's finally hit me that school is RIGHT around the corner. We have PD Days this coming Thursday and Friday. And, I'll have students on the 22nd.
One thing I want to work on this year is holding my students to higher expectations with how they write out their answers to math problems. I'm making an effort this year to give my students more problems that are embedded in a context. This means it's even more important to make sure my students are writing their answers with the context of the question in mind.
In the past, I've had a sign up in my classroom to remind my students that there should be "No naked numbers." In this case, "naked numbers" are numbers written without a unit. But, I've never given my students enough problems with units to be able to justify this. That's changing this year!.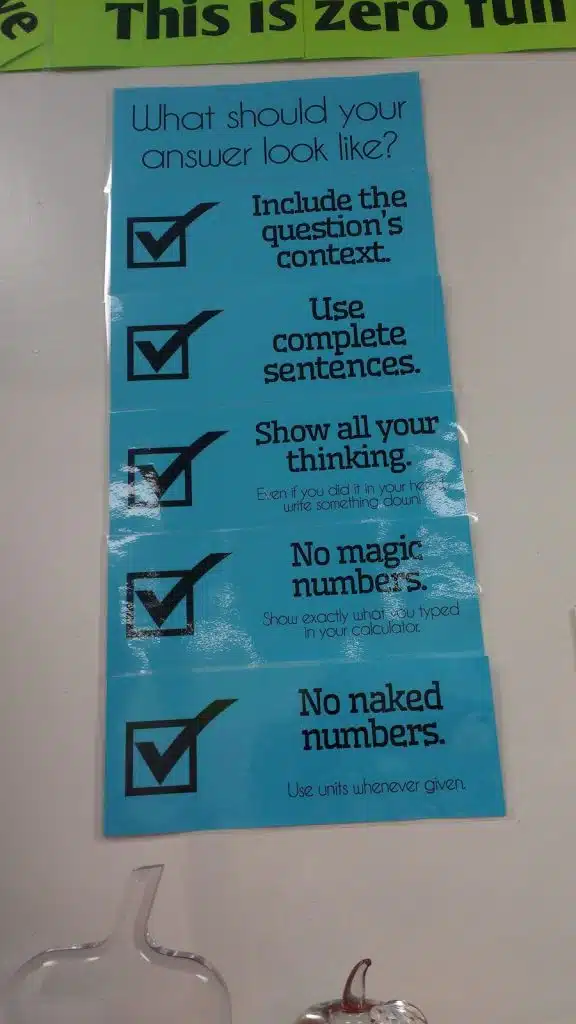 Here's the expectations I've come up with for how students should write their answers:
What Should Your Answer Look Like?
Show all your thinking.
I have some students who claim they shouldn't have to show any work because they did it in their head. I put a note below to remind them that even if they do it in their head, they still need to write something down.
Use complete sentences.
It's hard to write a complete sentence with your answer without looking back to what the question was asking. So, in a way, I'm tricking my students to get them to read the question again.
Include the question's context.
I don't want (4,5) to be an okay answer to a system of equations problem. I want to hear that four candy bars cost the same amount ($5) at Store A and Store B.
No Naked Numbers.
If the problem has units, my students' answers should have units.
No Magic Numbers.
The other problem I run into is that students will just write an answer and no work because they used their calculator. Magic Numbers are numbers that come out nowhere. If a student does a calculation on their calculator, I want them to write out what they typed in their calculator. I learned this phrase from someone I can't remember on twitter, but my husband tells me it's actually a computer science term.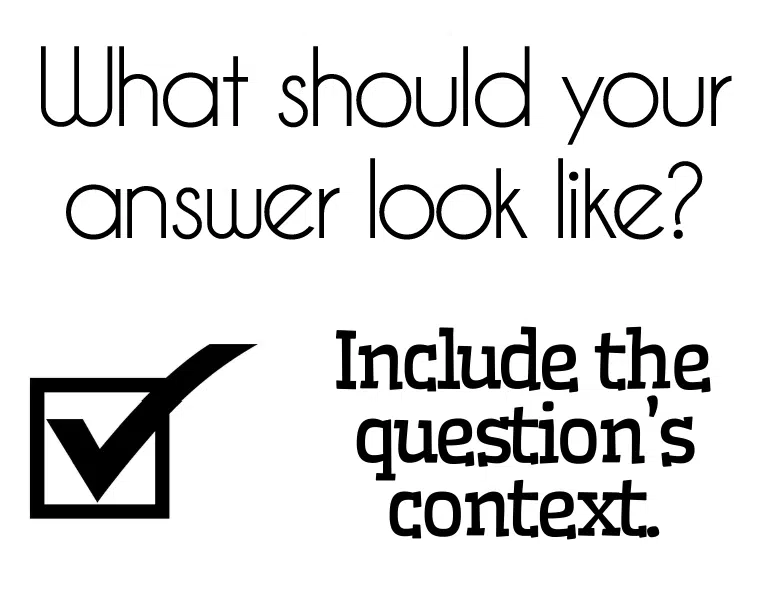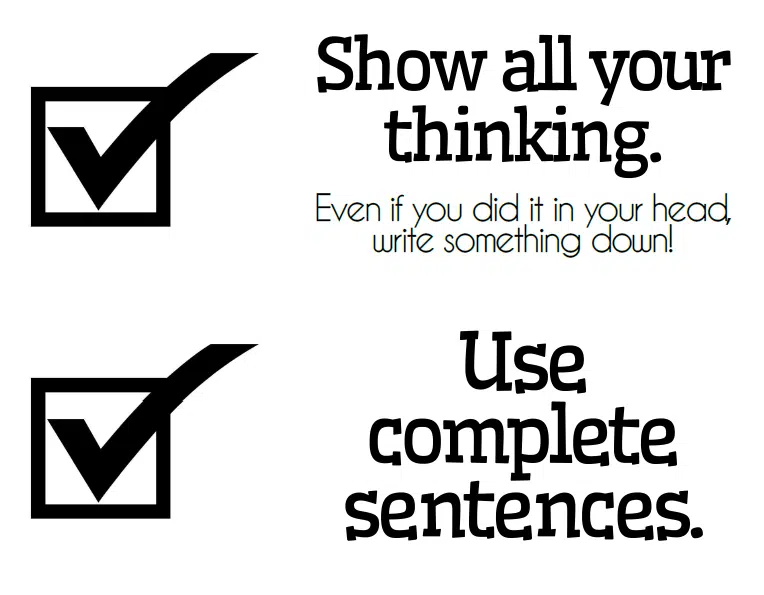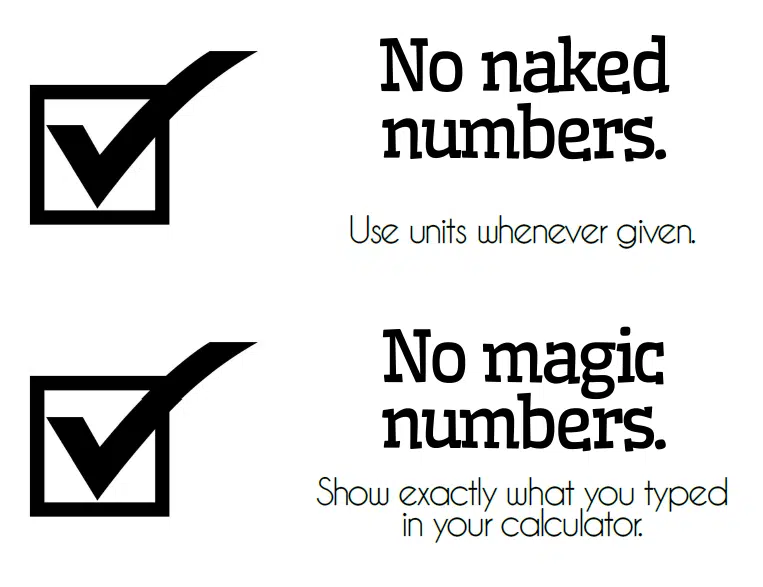 I'm thinking I'm going to put these along the top of my dry erase board to be a constant reminder to students as they are writing out their answers. I know this is one of those things I'm going to have to be super strict about at the beginning of the year if I want my students to follow through with it.
More Free Printable Classroom Posters