This blog post contains Amazon affiliate links. As an Amazon Associate, I earn a small commission from qualifying purchases.
Want to check out my favorite Amazon items for the classroom? Check out my Amazon favorites page!
I typed up a Google Classroom poster that I will be hanging up in my classroom with the code for each period of the day. This past year was my first year in a 1:1 environment and my first year using Google Classroom. Every time I got a new student this past year or had a student switch from one period to another, I had to remember to go and look up the Google Classroom code so they could join the class to get assignments and announcements.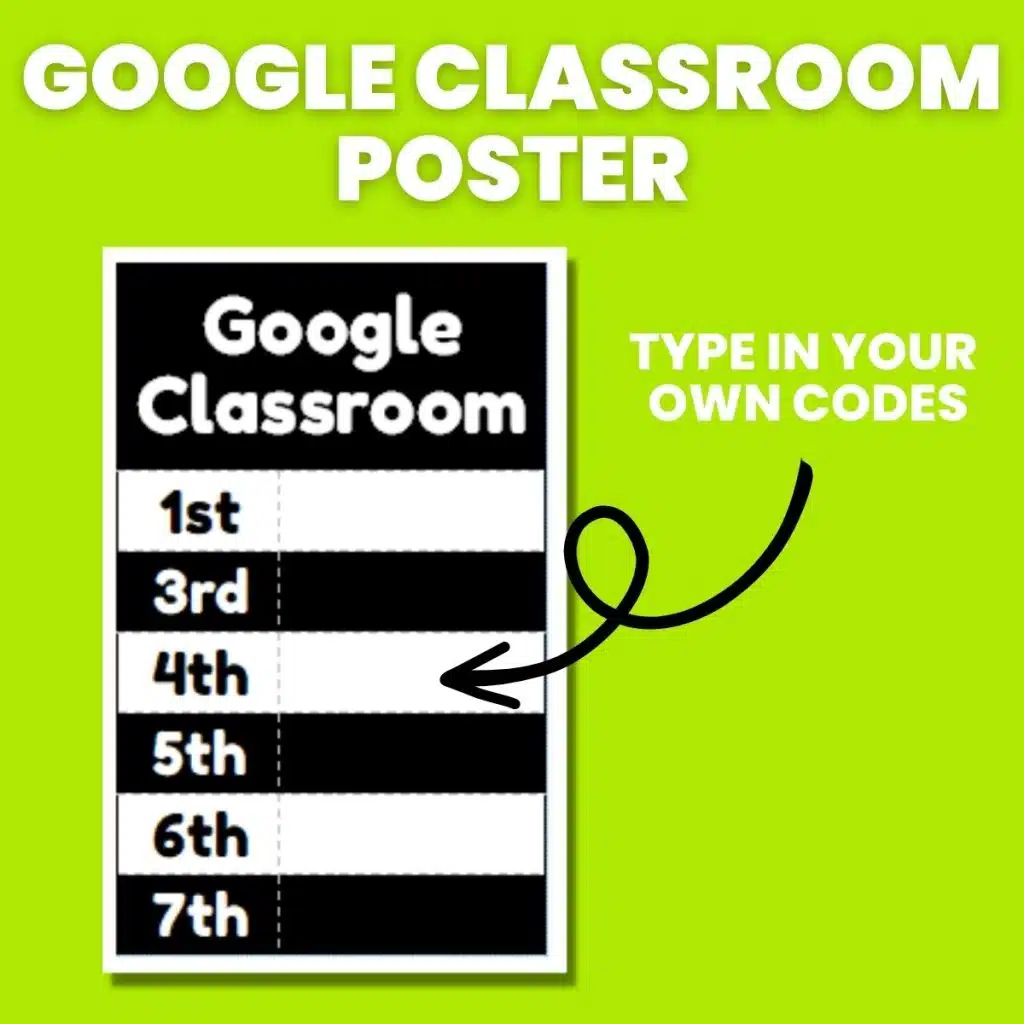 I can't tell you how many times I had to drop everything and look up a code for a student at an inopportune time. This next year, I will be posting the codes on a poster so that I can point students to the poster whenever a classroom code is needed.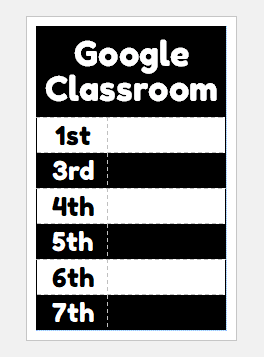 I designed the poster to print on 11 x 17 cardstock so the codes would be large enough to be easily read across the room. You will need Microsoft Publisher to edit the file.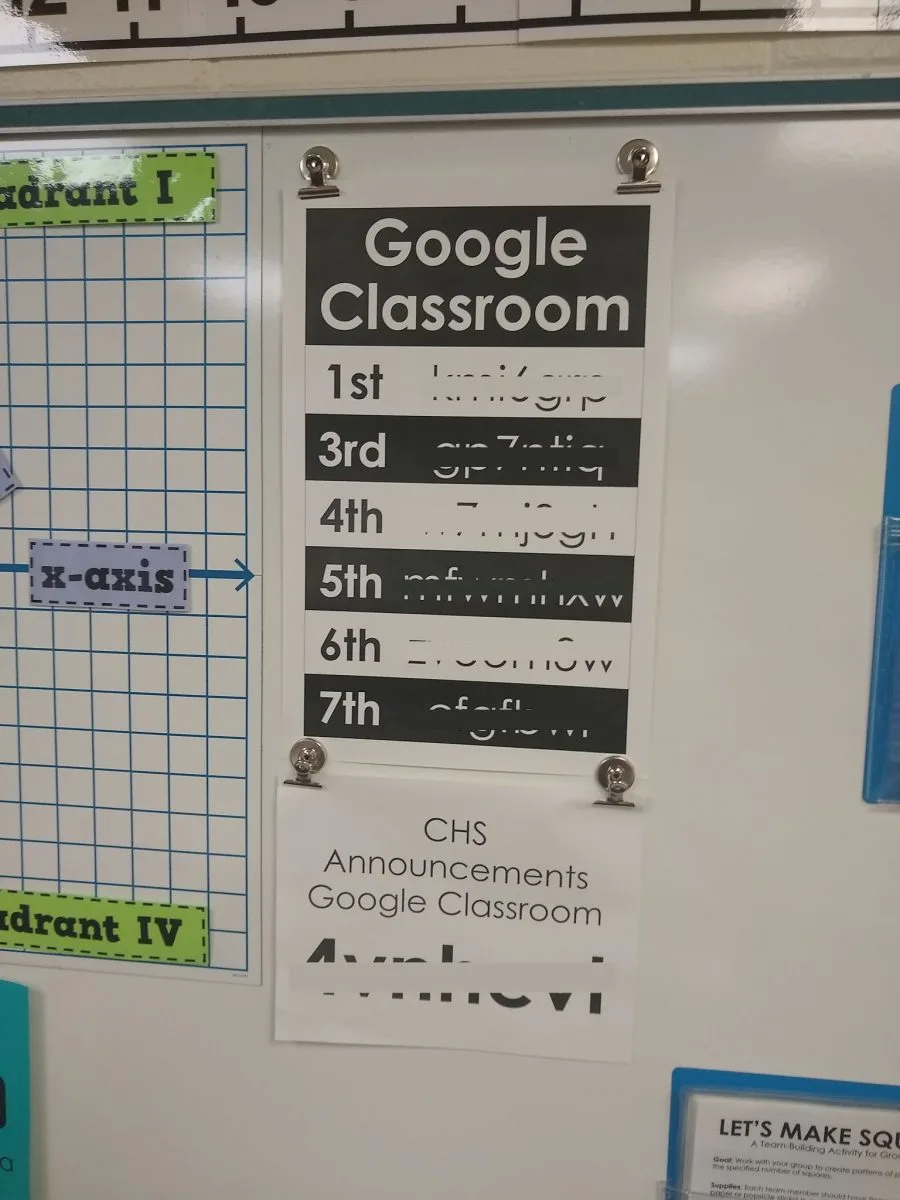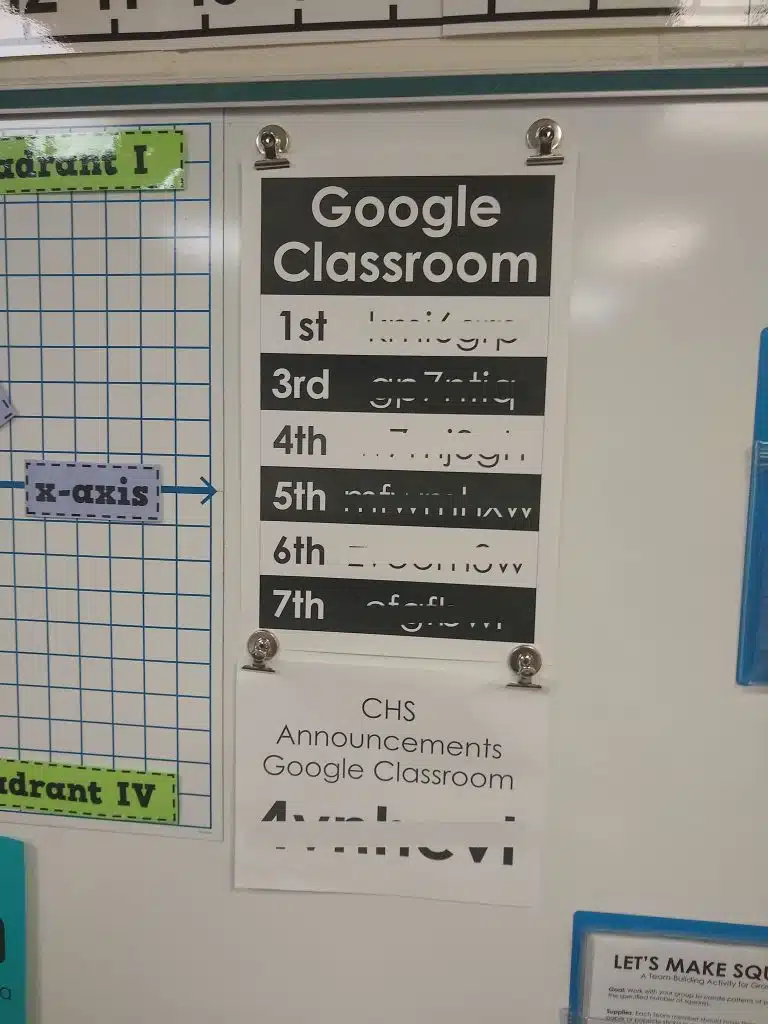 I have blocked out my google classroom codes since twitter seems to think that if I post them online I will get a bunch of random people joining my classroom.
I created the poster in Microsoft Publisher, and I printed it on 11 x 17 cardstock. This makes it a pretty good size for seeing across the room. I'm super excited that going forward when I get a new student that I won't have to look up the classroom code for them. I will just have to point to where the poster is hanging in my classroom.
Want to make your own Google Classroom Codes poster? I shared the downloadable and editable publisher file in this blog post.
Want more posters for your classroom? I have an entire page of free printable posters to help decorate and organize your classroom.
More Free Printable Classroom Posters