This blog post contains Amazon affiliate links. As an Amazon Associate, I earn a small commission from qualifying purchases.
Want to check out my favorite Amazon items for the classroom? Check out my Amazon favorites page!
I am super excited about these daily date magnets I created for my classroom this year. Remembering to rewrite the date each day is a huge struggle for me, so I decided that by making them into magnets I might somehow motivate myself to keep the date updated.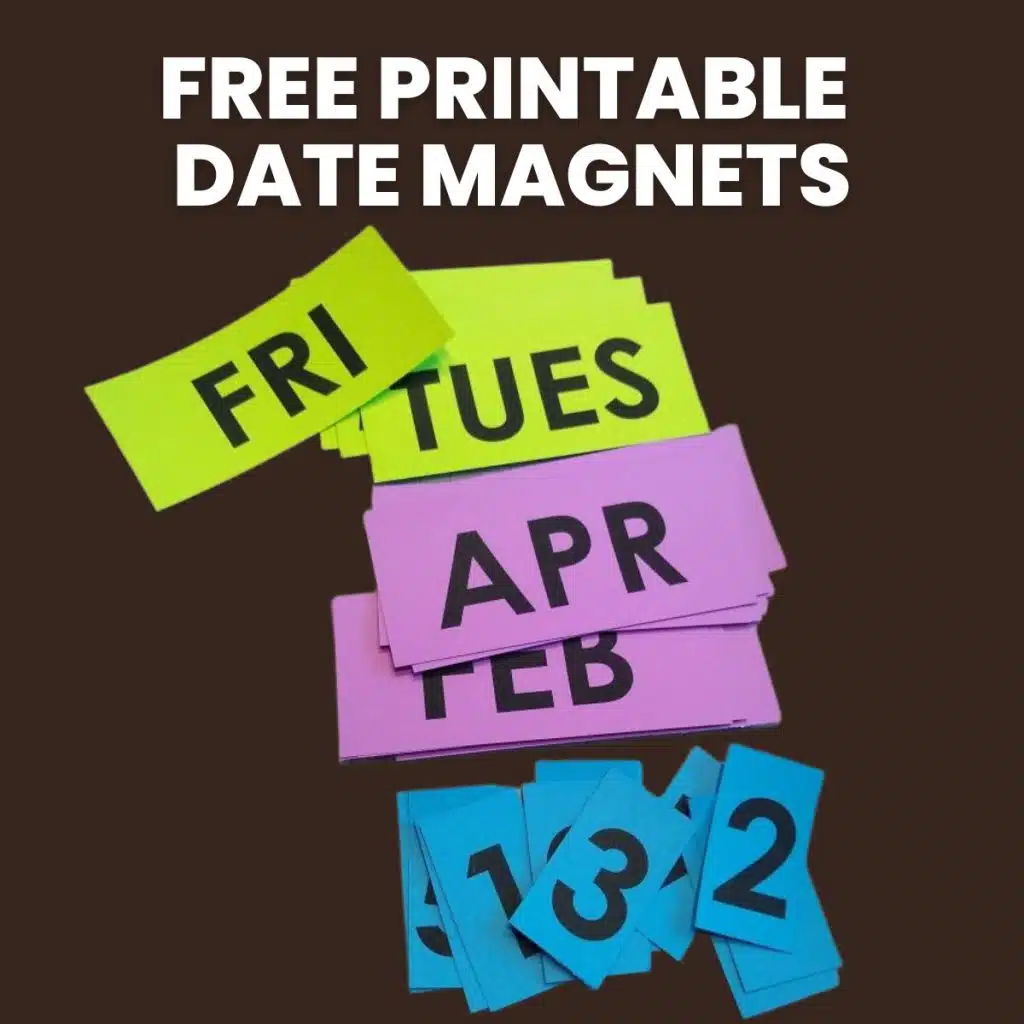 I typed up the days of the week, the months of the year, and the digits needed to create each date and printed them on colored cardstock. I chopped them apart using my paper chopper.
The next step was to laminate each of the pieces.
MATH = LOVE RECOMMENDS…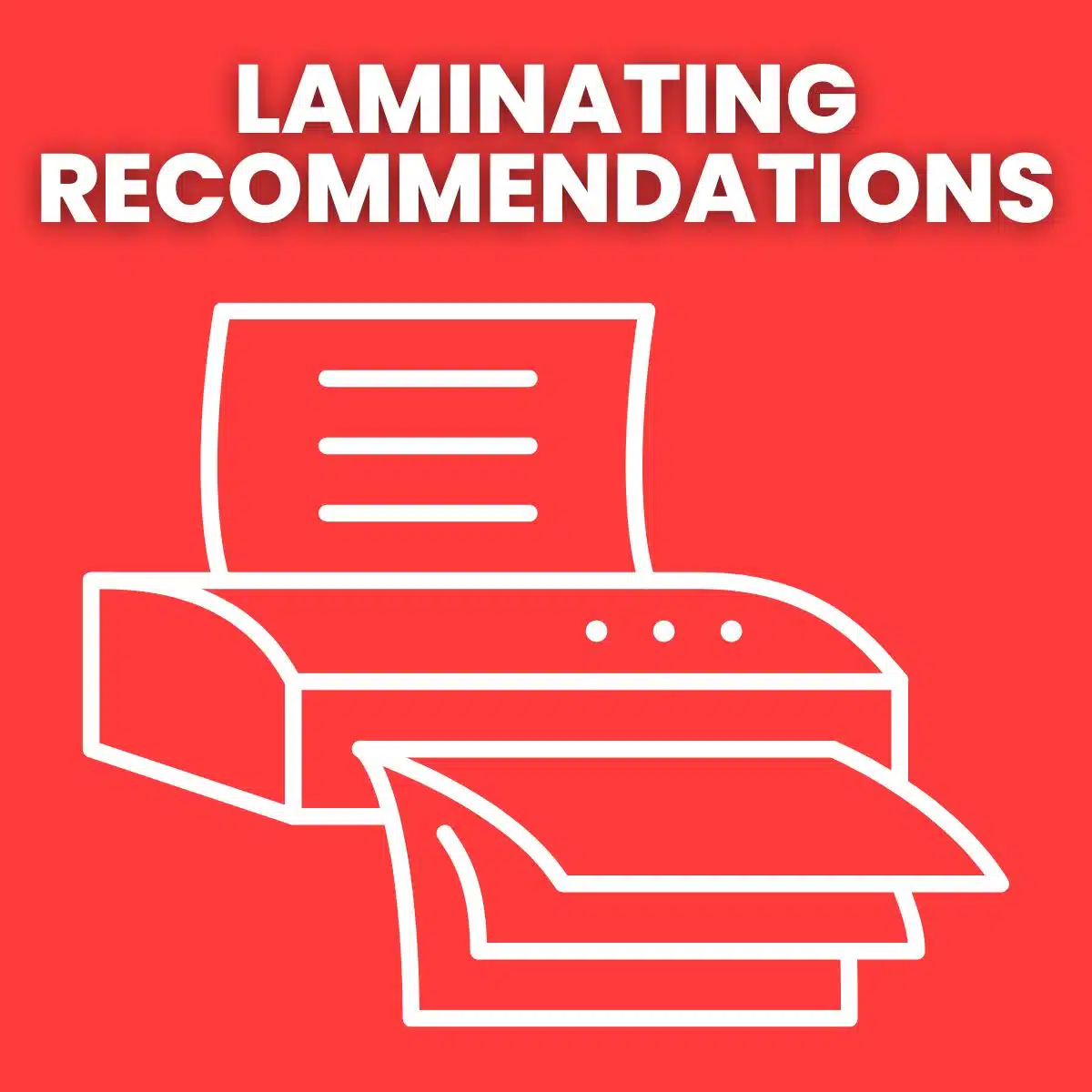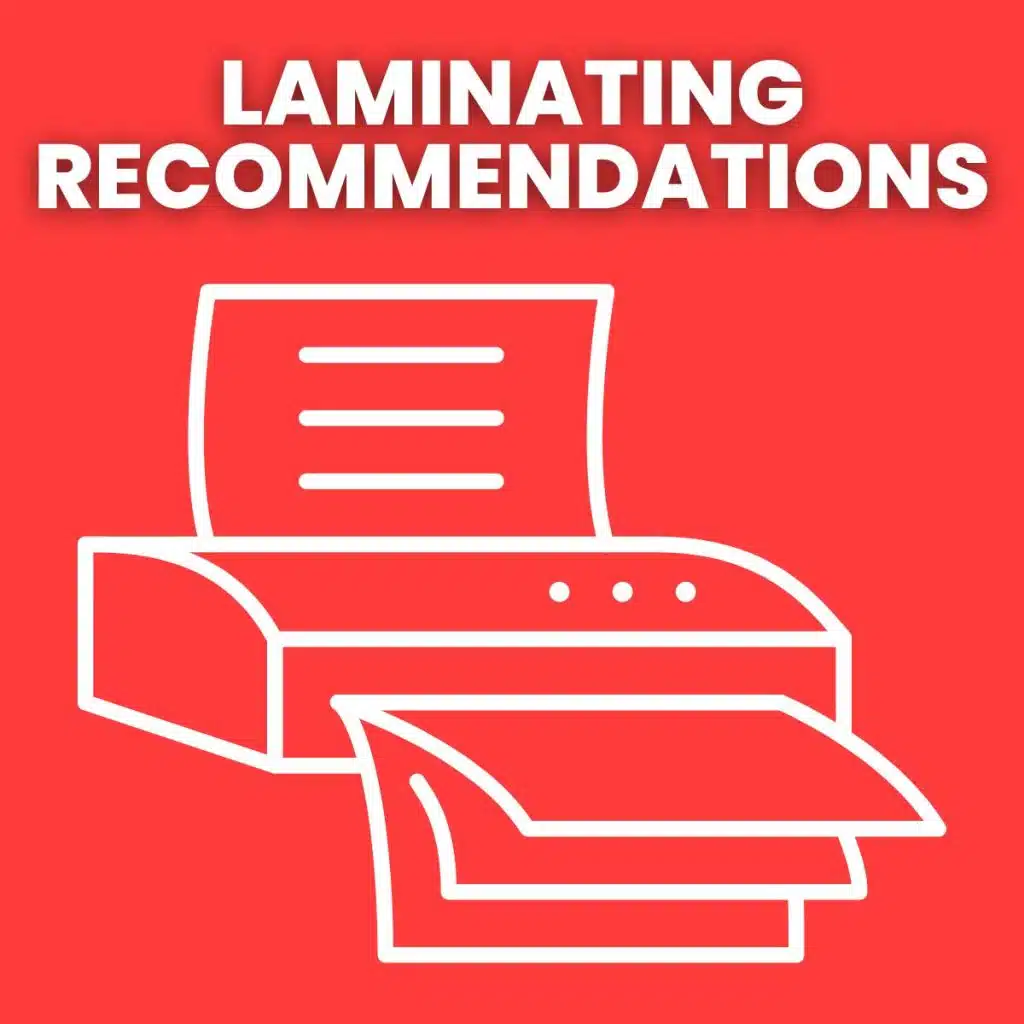 A laminator is a MUST-HAVE for me as a math teacher! I spent my first six years as a teacher at a school with a broken laminator, so I had to find a way to laminate things myself.
I've had several laminators over the years. I currently use a Scotch laminator at home and a Swingline laminator at school.
I highly recommend splurging a bit on the actual laminator and buying the cheapest laminating pouches you can find!
I used a tiny dab of glue stick to hold the pieces in place in the laminating pouch.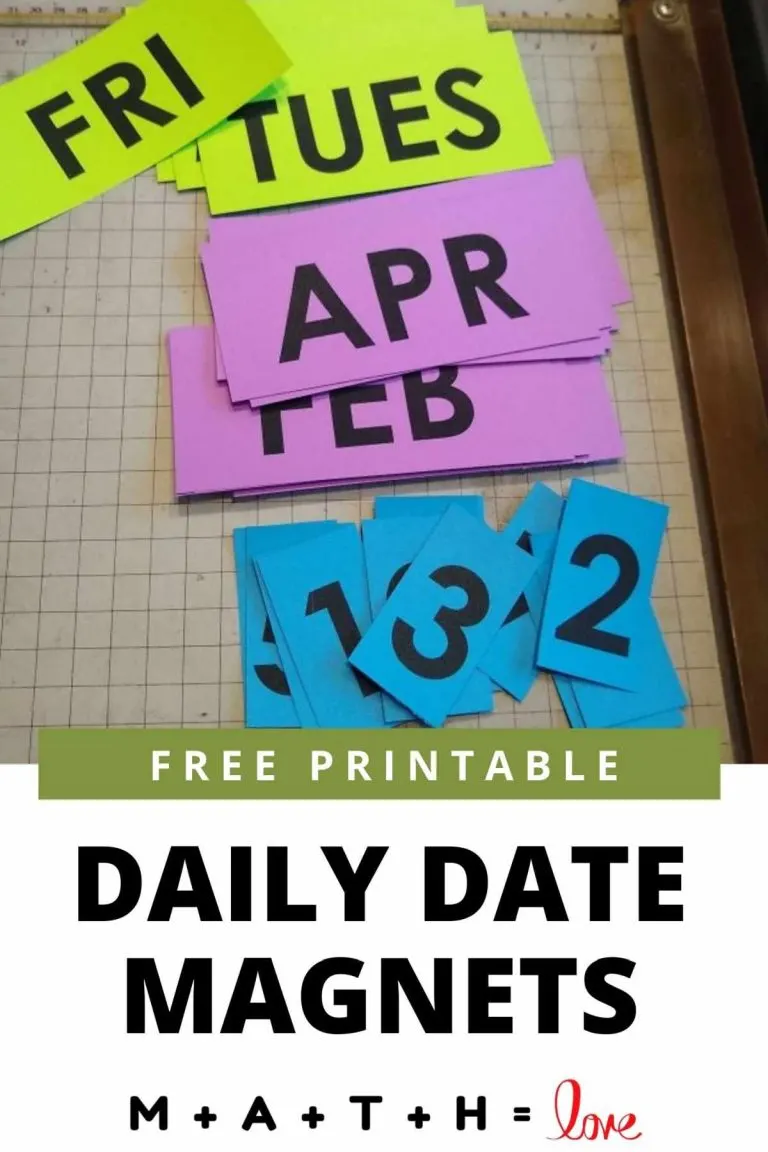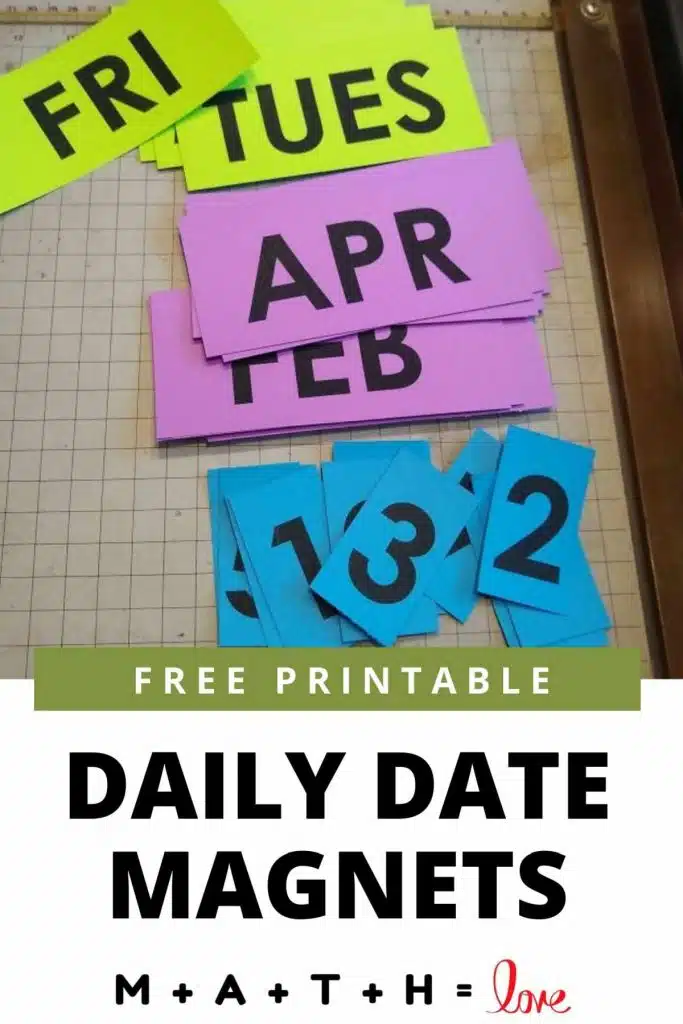 My favorite laminator is the basic Scotch laminator which you can find at Amazon or Walmart.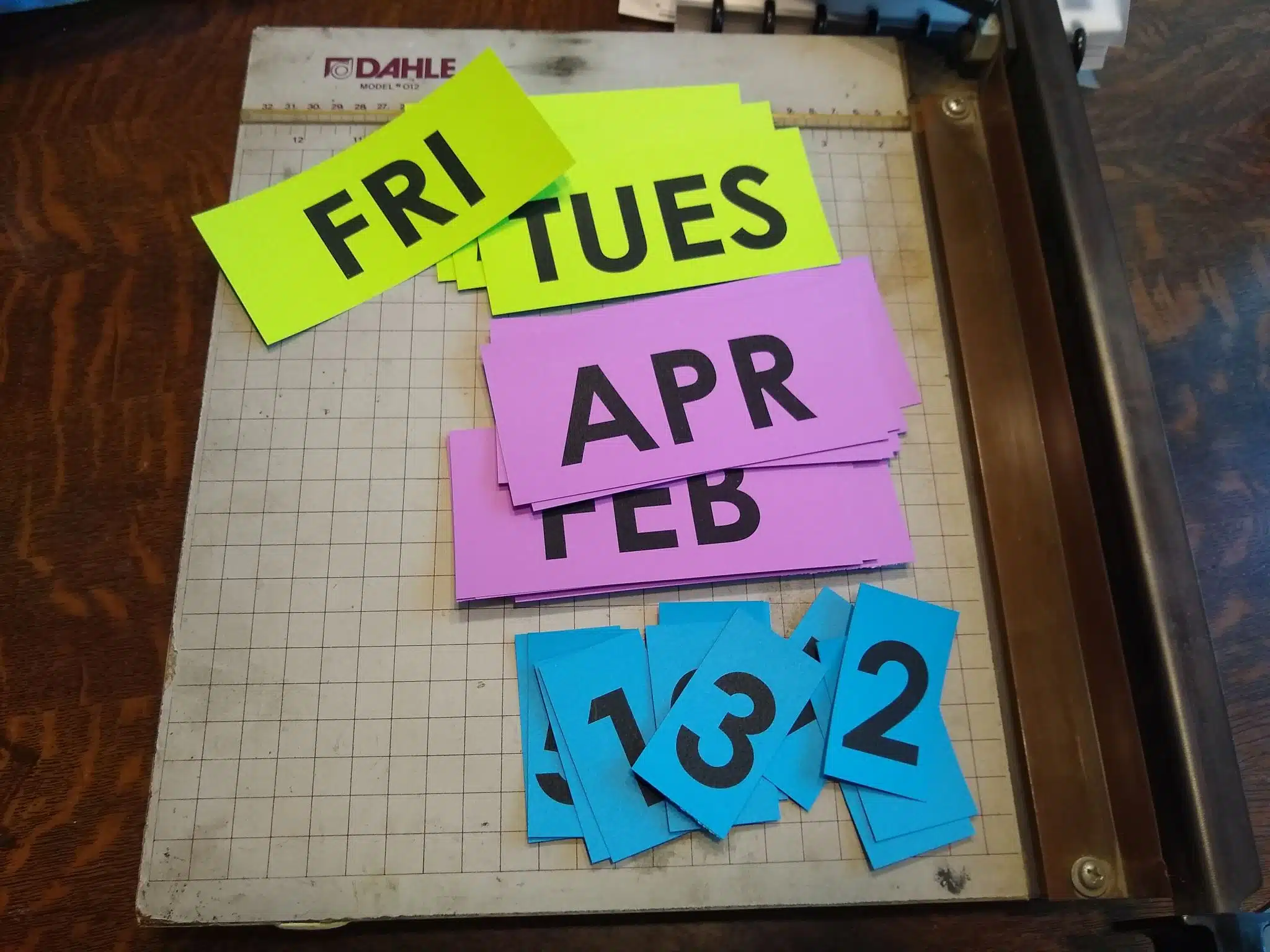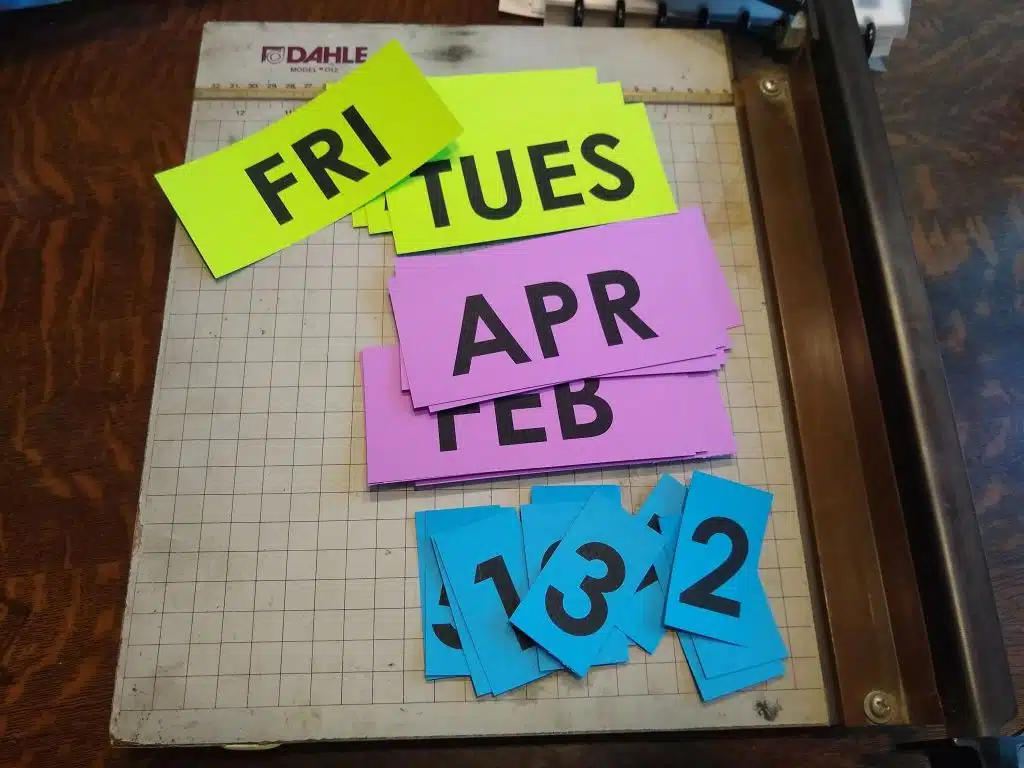 For laminating pouches, I believe in buying the absolute cheapest ones I can find. Since I do so much laminating, I find that if I buy them in bulk I can get them super cheap. I was recently able to pick up 300 laminating pouches for around $20.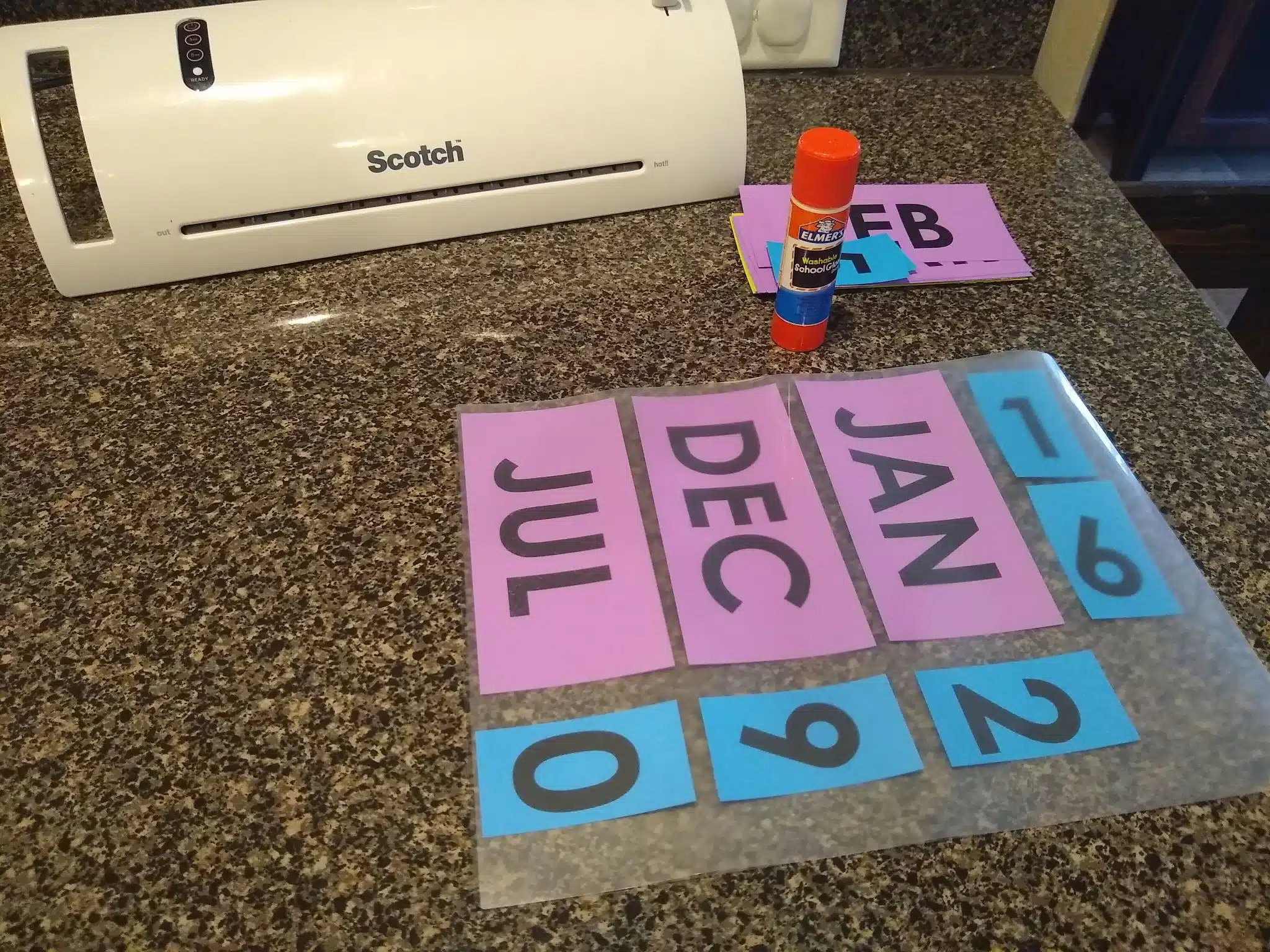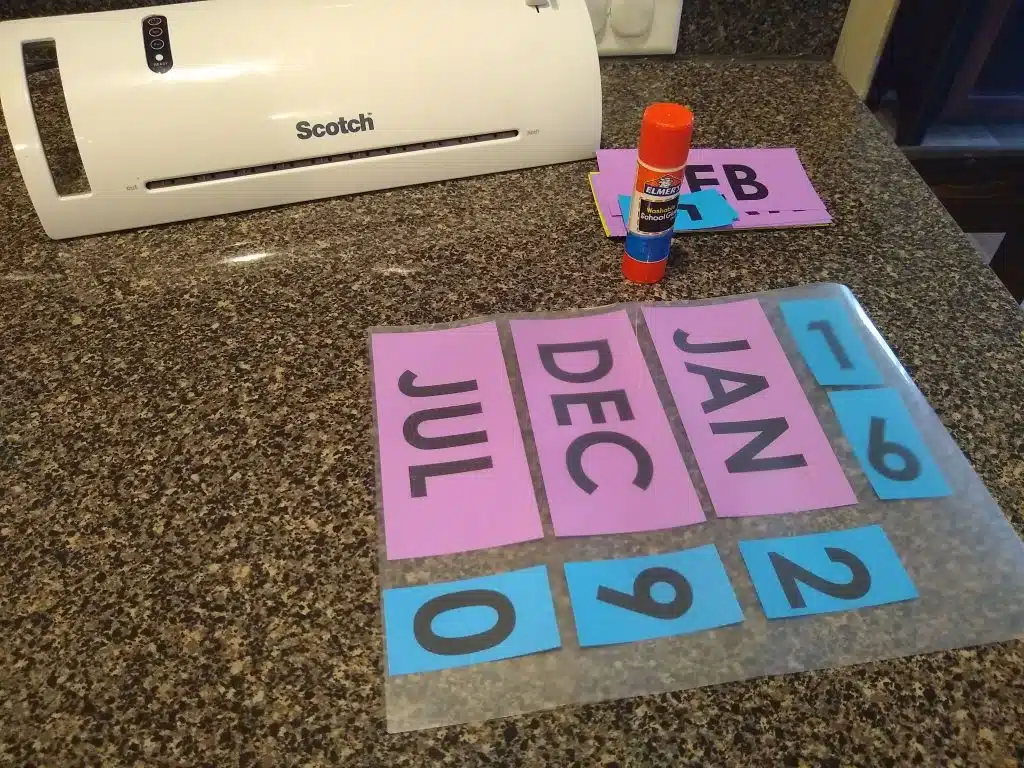 My husband and I both laminate lots of activities for our classrooms, so we can go through quite a few laminating pouches – especially at the beginning of the school year.
After laminating my date pieces, I cut the pieces apart.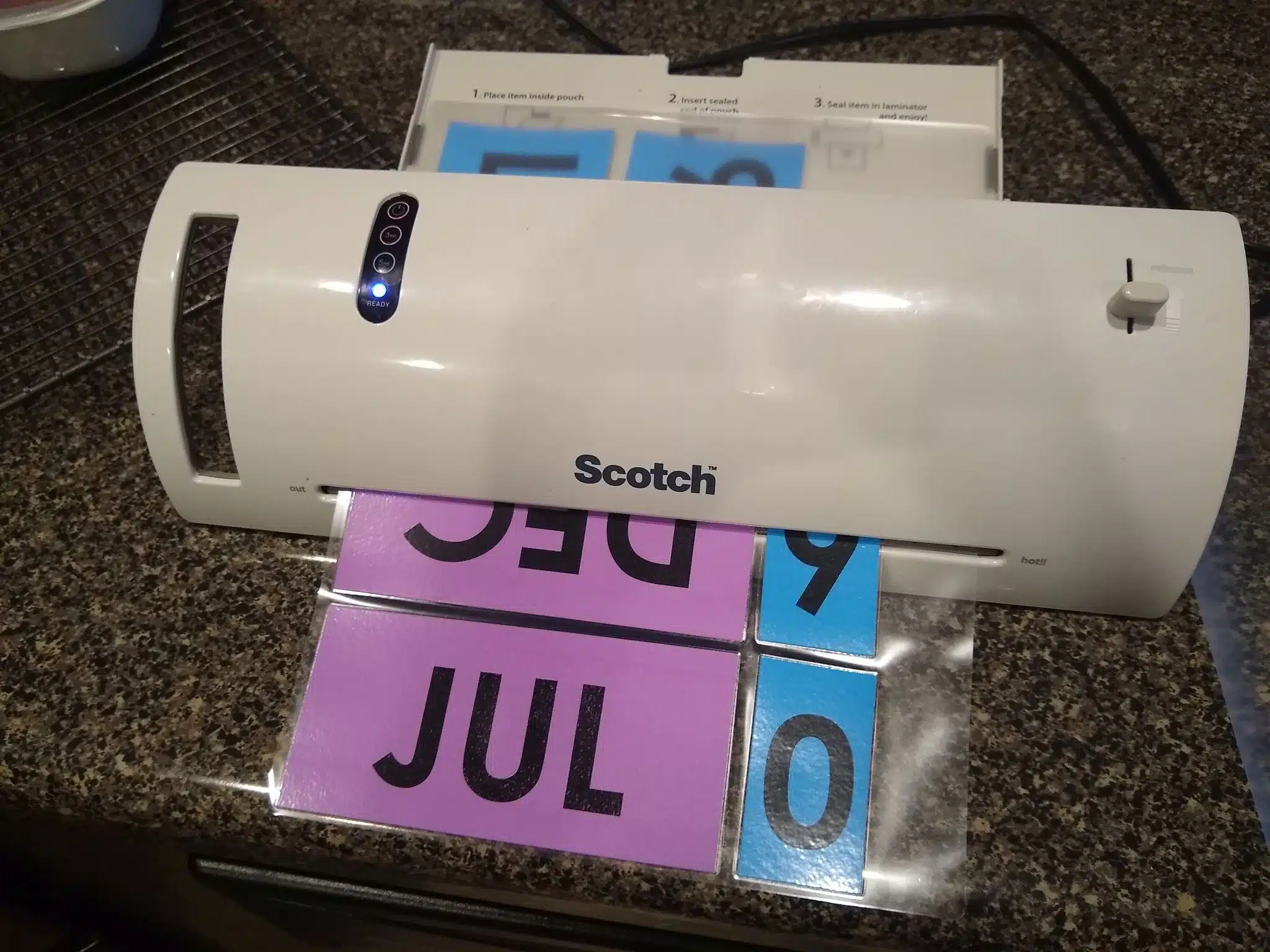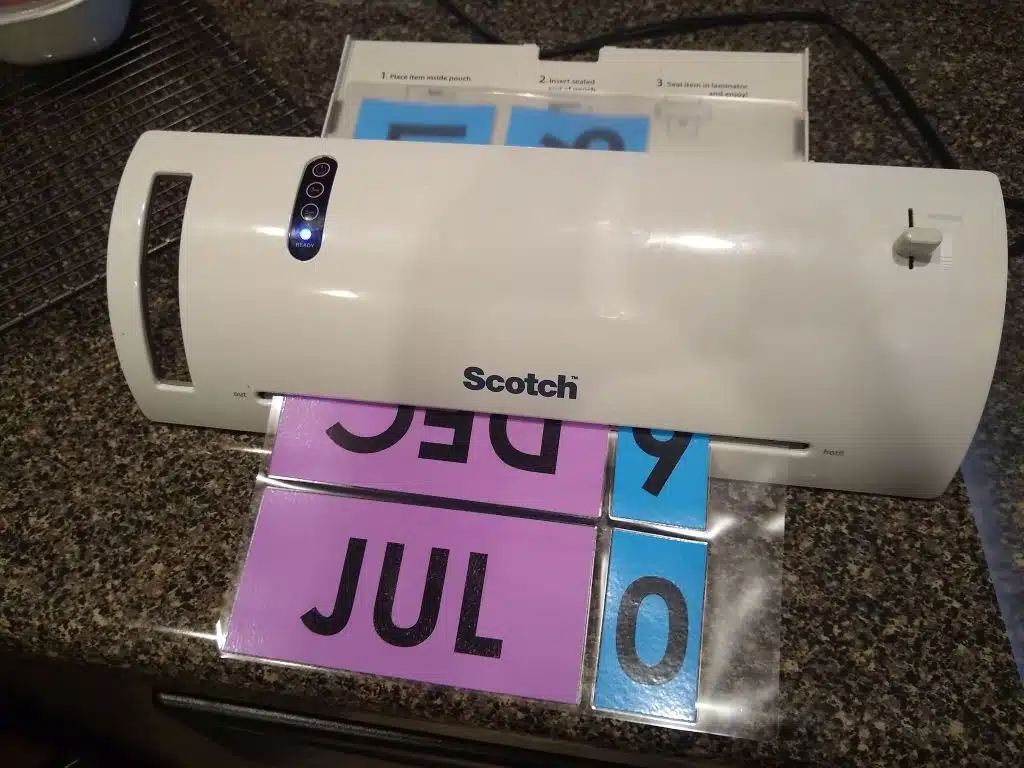 Up next, it's time for my favorite laminating hack. If you don't have matte laminating sheets, you can use clear matte lacquer from the spray paint section to spray your laminated pieces. This greatly reduces the lamination glare.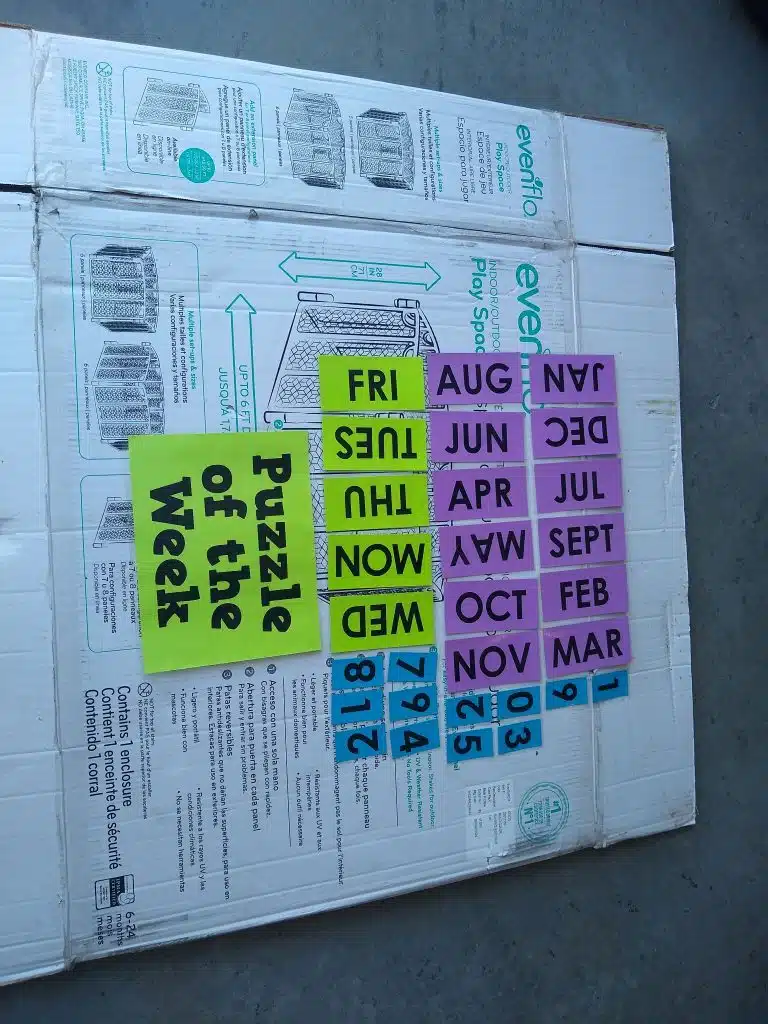 Just spray on the matte finish lacquer, and let the pieces dry for a few hours. If you are super worried about glare, I would invest in matte laminating sheets even though they are a bit more on the expensive side. But, if you just have a few things that you are worried about not having that annoying lamination glare, this method is perfect.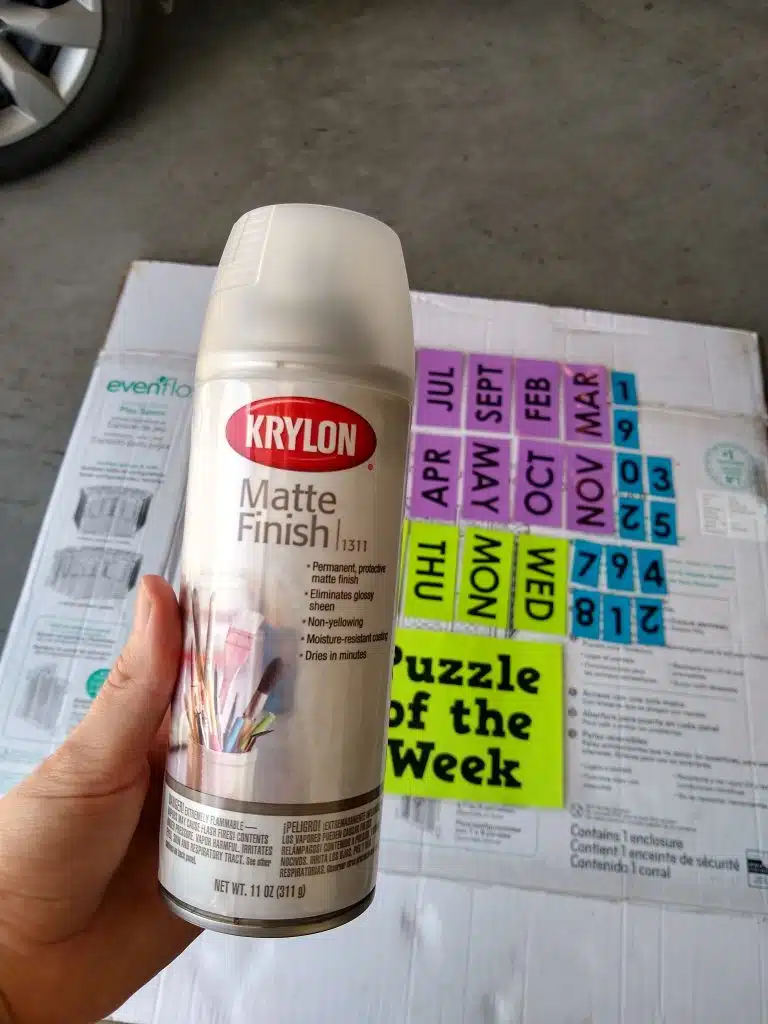 The last step in making my daily date magnets was to add the magnets! I buy ceramic disc magnets in bulk from Amazon that I use for EVERYTHING. If you've ever seen my puzzle of the week on the dry erase board, the puzzle pieces are all held up with these magnets.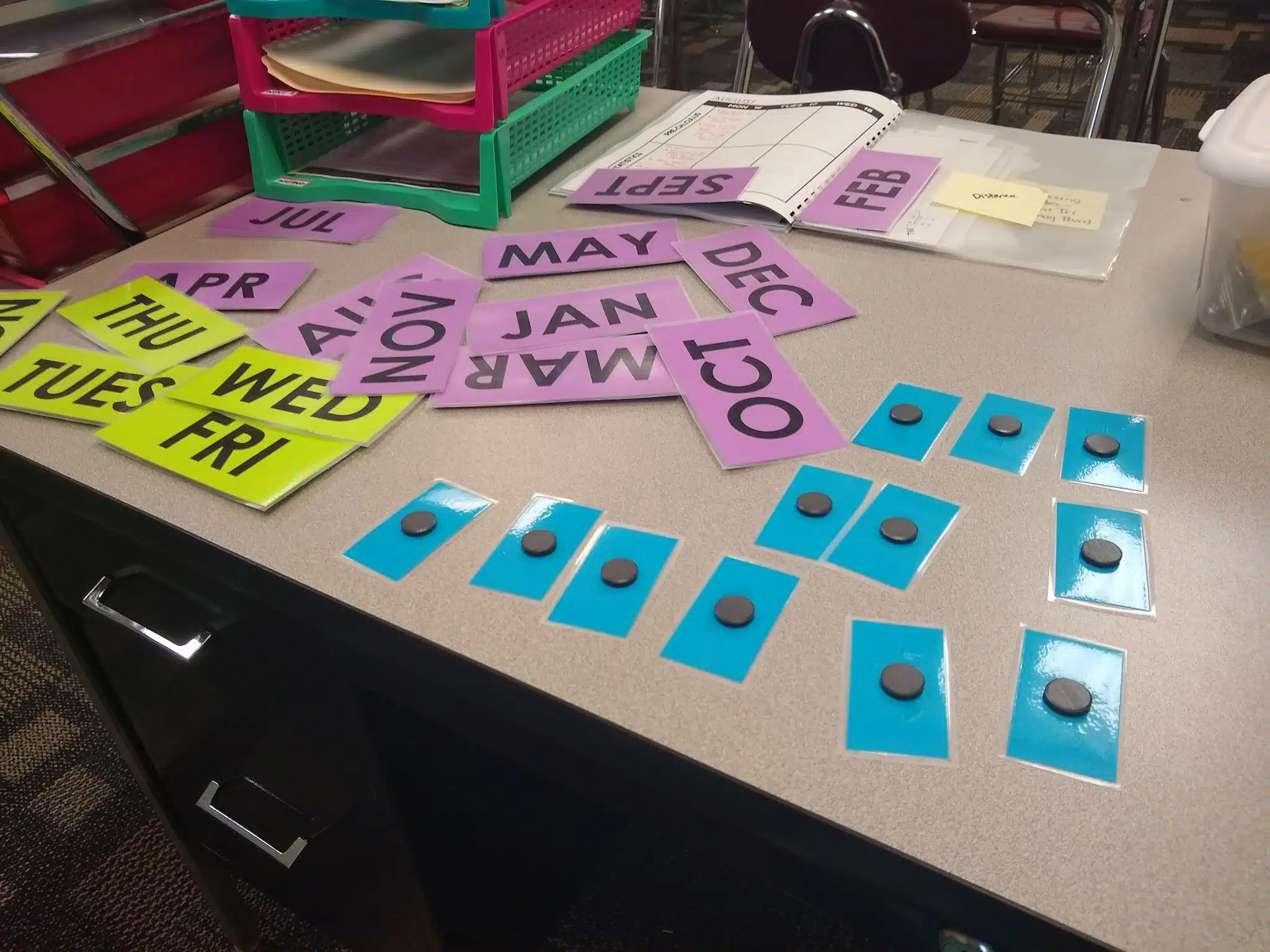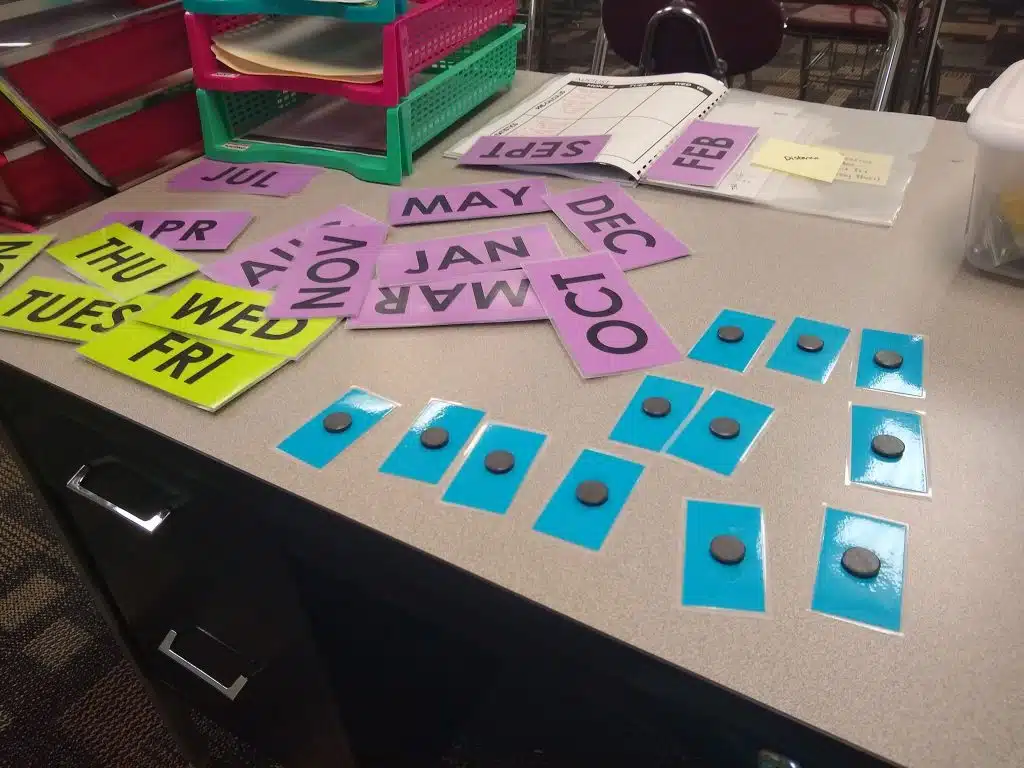 The disc magnets come with little circles of 3M adhesive that make them stick to anything.
Here are my finished date magnets on my dry erase board.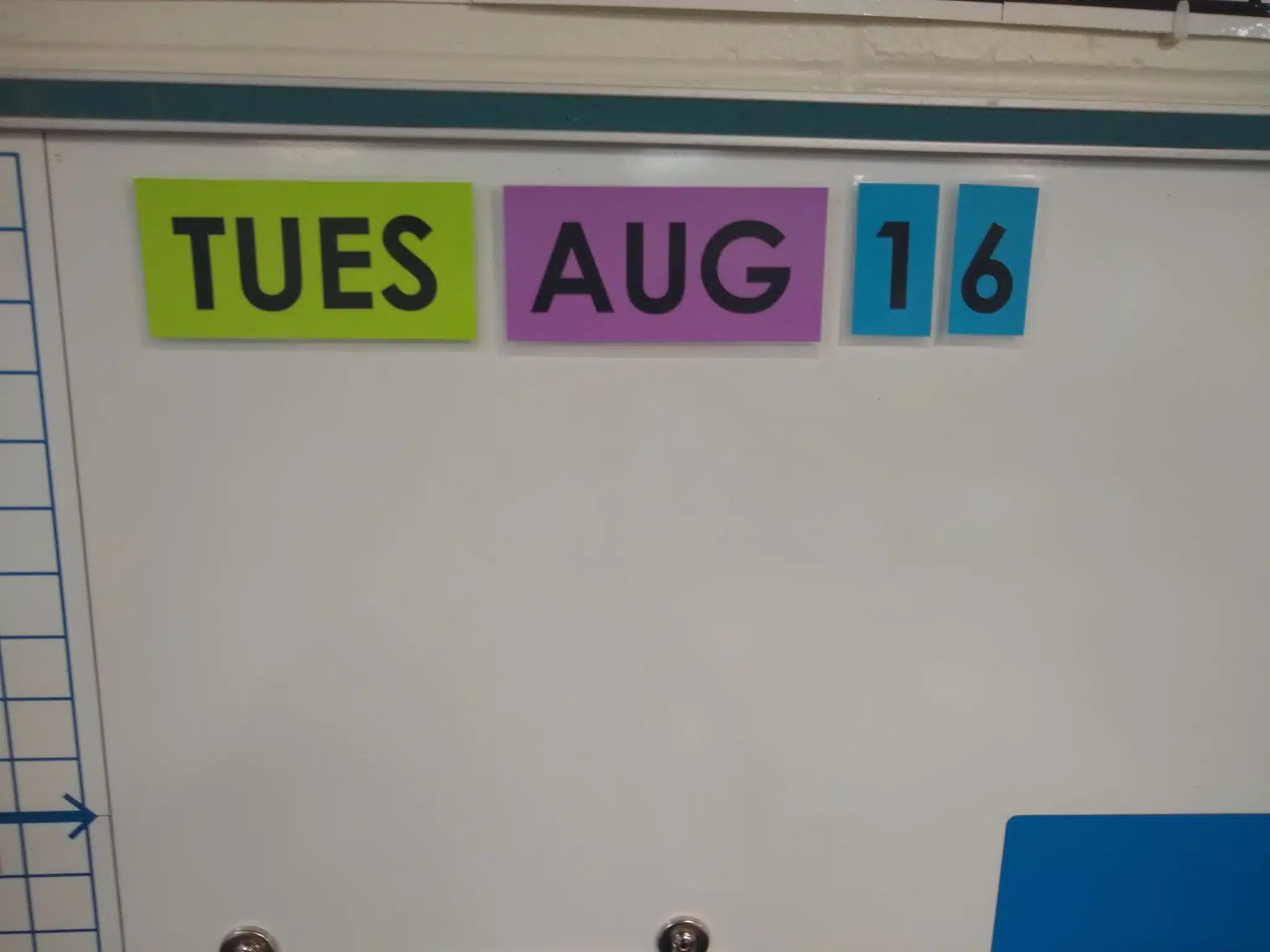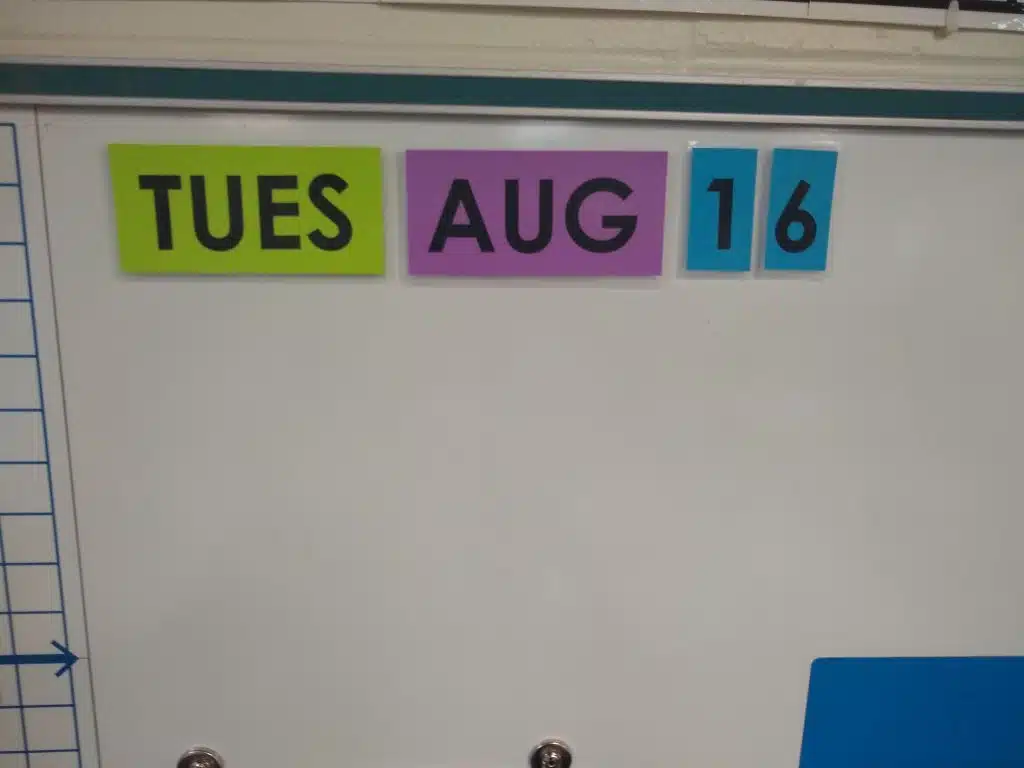 I still need to decide if this is exactly where I want to hang them or not.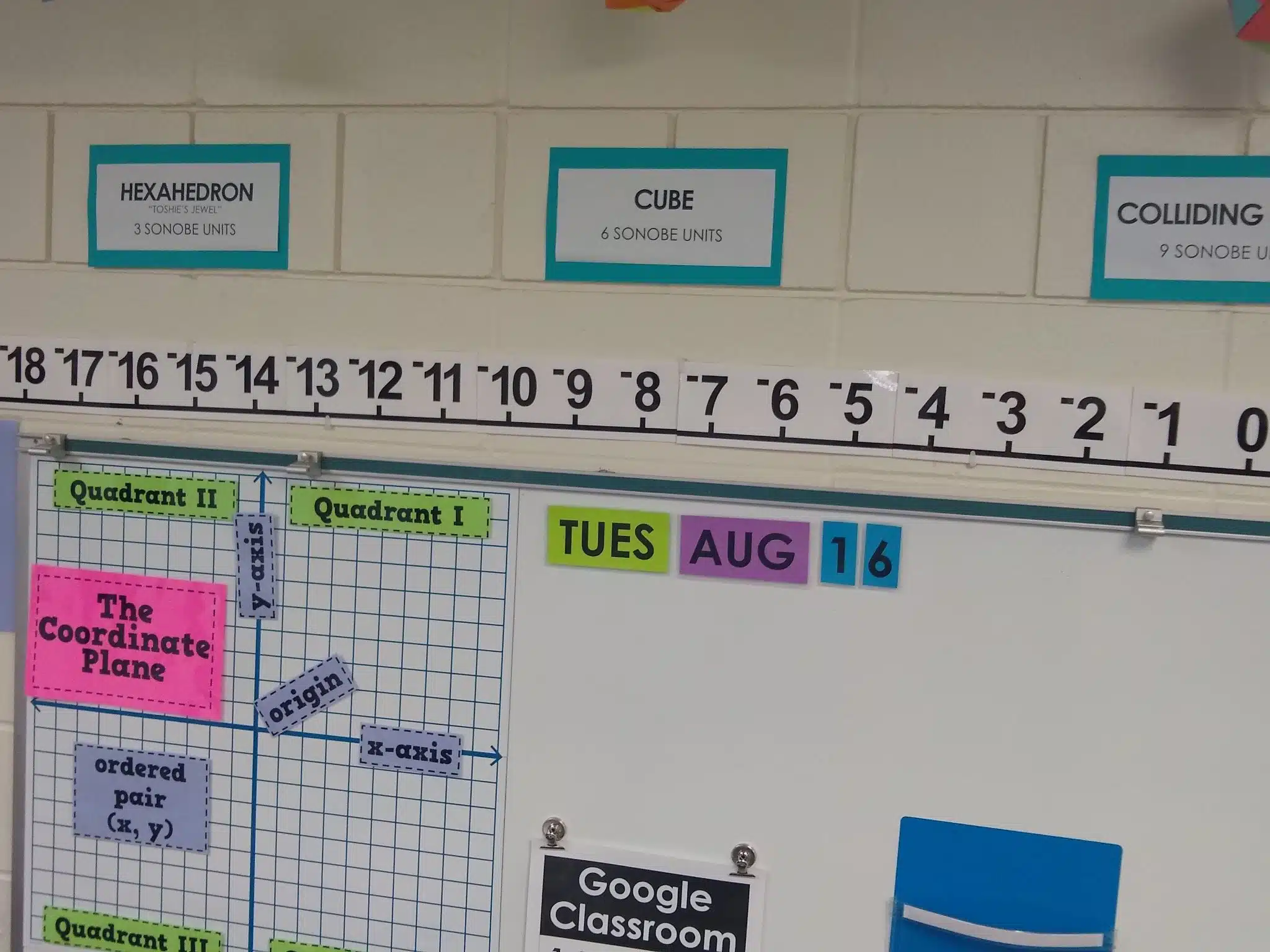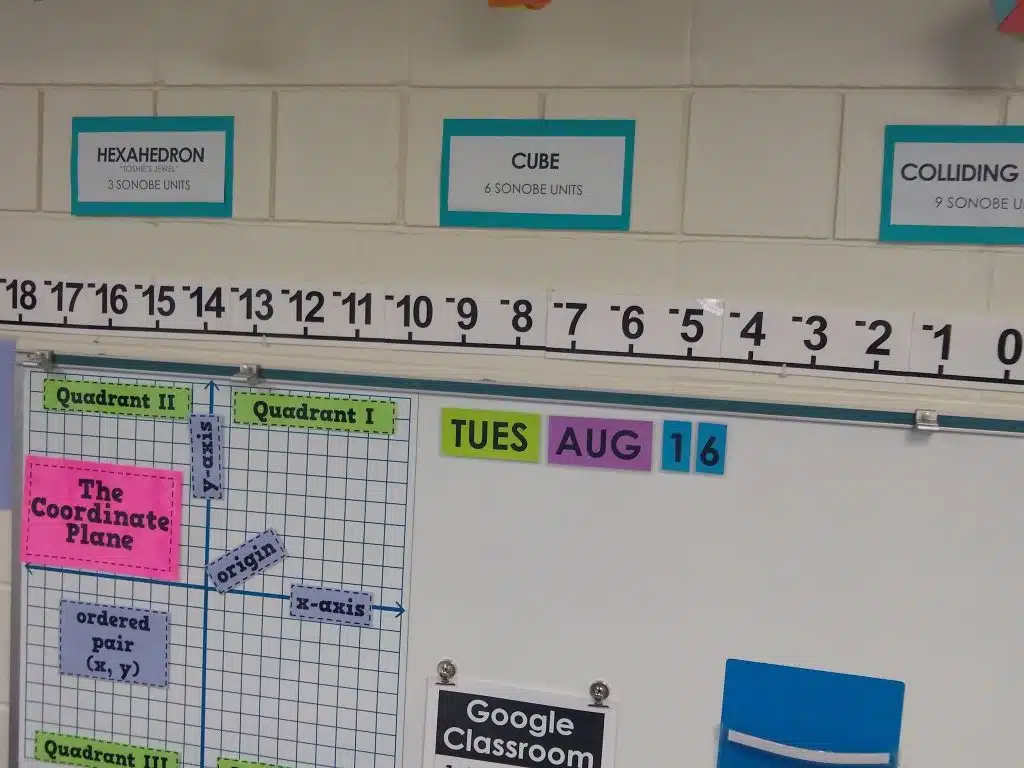 The extra magnets that are not currently being used hang out on the side of a bookshelf behind my desk.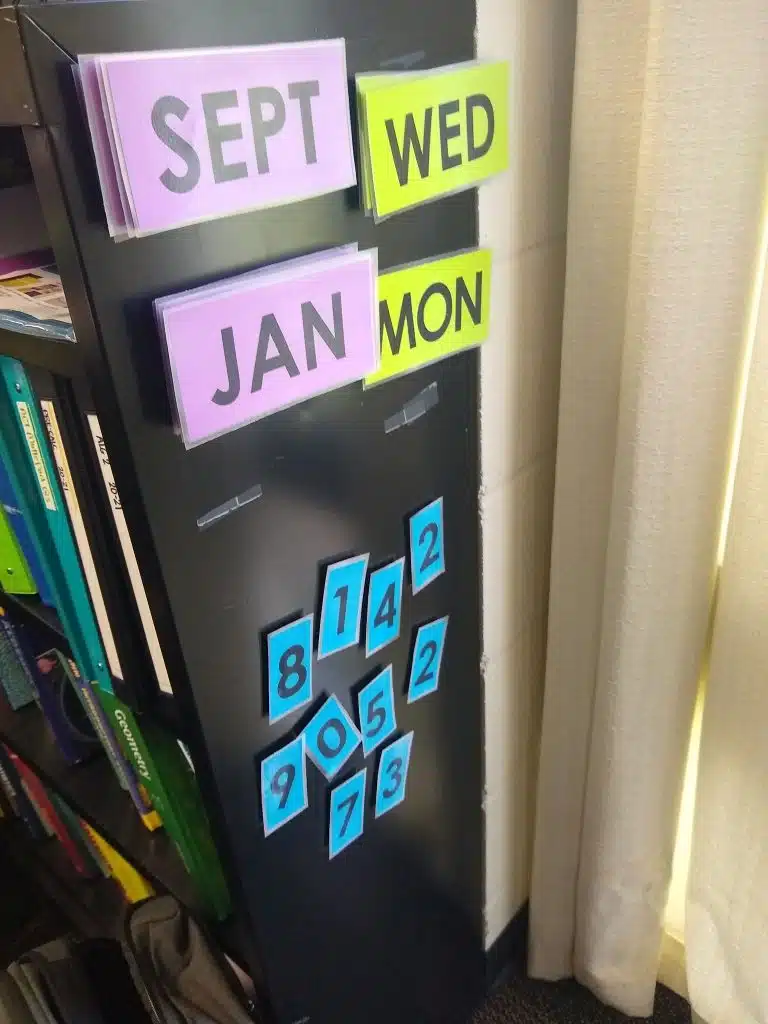 More Free Printable Classroom Posters