This blog post contains Amazon affiliate links. As an Amazon Associate, I earn a small commission from qualifying purchases.
Want to check out my favorite Amazon items for the classroom? Check out my Amazon favorites page!
I created this distributive property foldable to show my Algebra 1 students the four different ways that a distributive property problem can be written.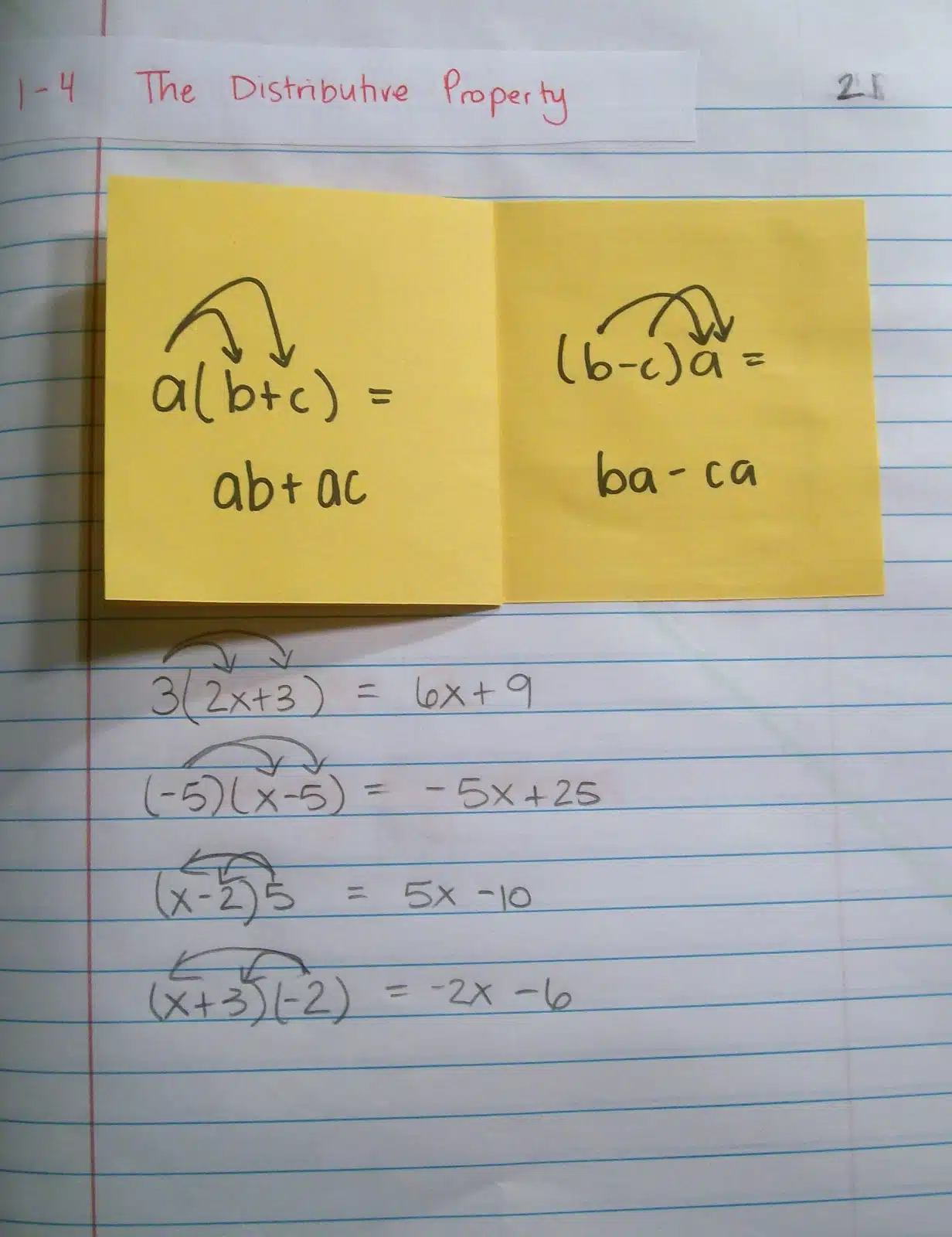 To create this foldable, I took a letter-sized sheet of colored paper and cut it in half lengthwise on my paper chopper. Then, I had each student fold the strip of paper in half and in half again to form four sections in which to write.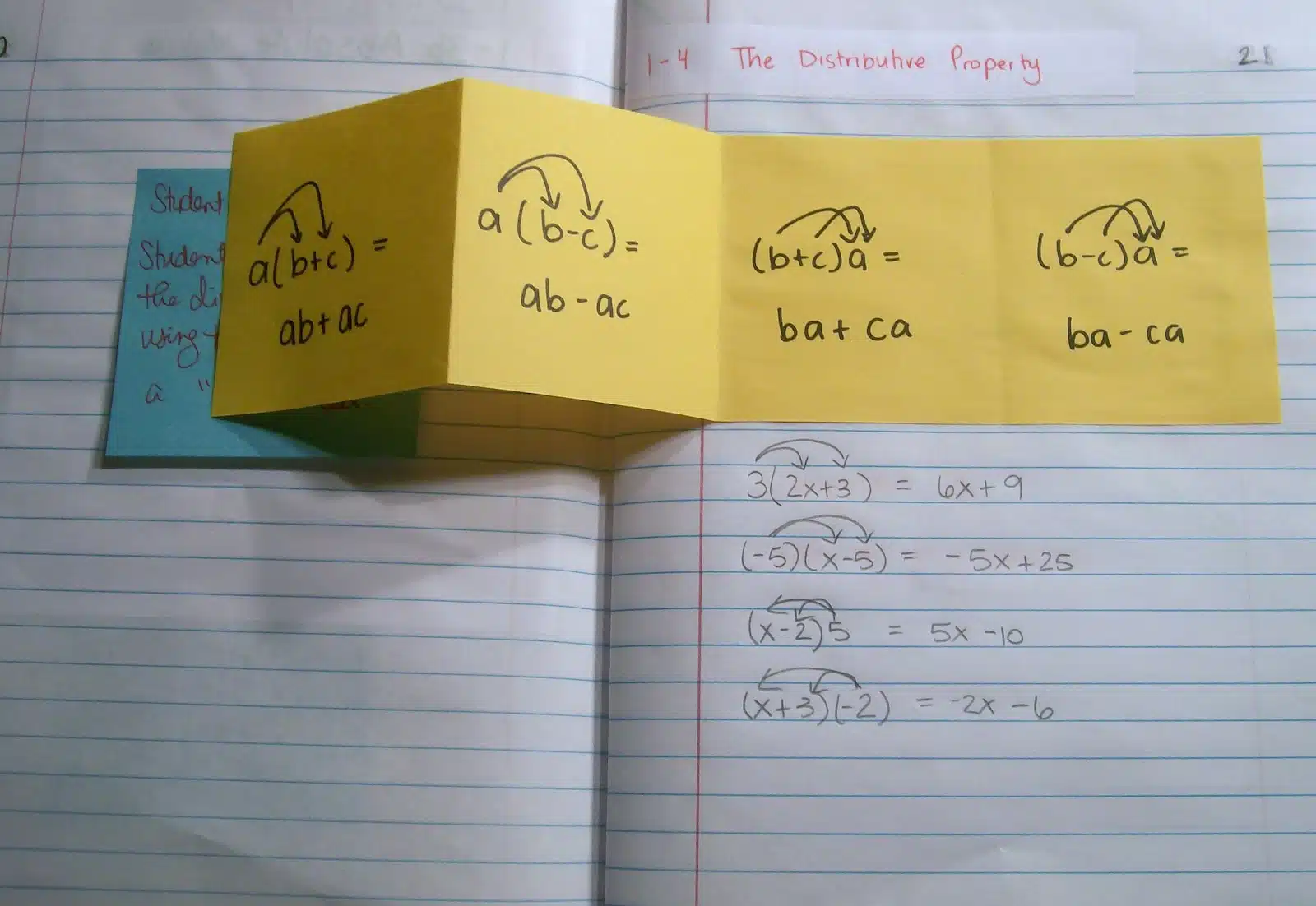 We wrote four different examples of how a distributive property problem could look in each section of the foldable. Then, I had them work out several example problems in their interactive notebooks.
I intentionally chose problems which gave us practice with all four ways in which the distributive property can present itself.
You can also read about how I used combo meals to teach the distributive property.
More Activities and Resources for Teaching the Distributive Property