I heart logic puzzles. Give me a long road trip where I'm not the one driving, and I'll probably be doing one of two things when I'm awake: reading or working logic puzzles.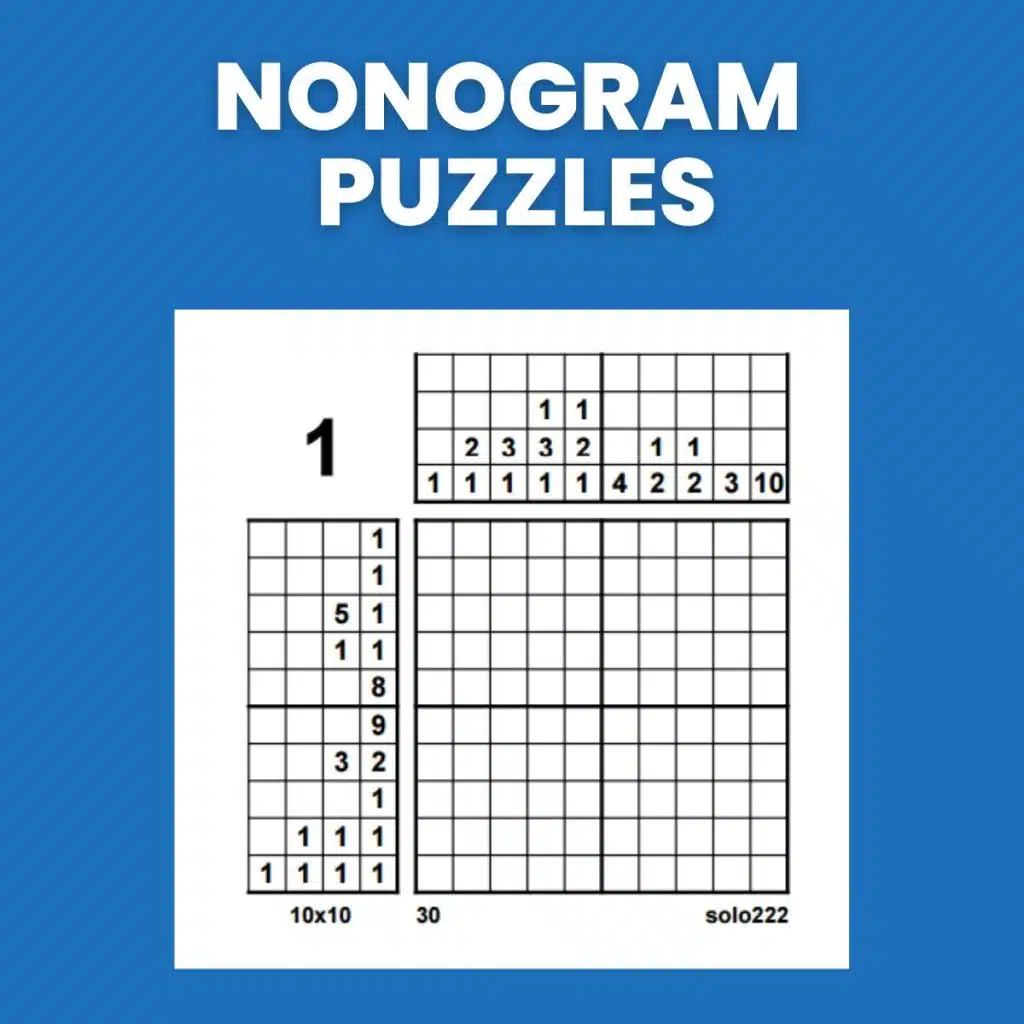 One of my favorite logic puzzles is one I learned about in high school. My high school calculus teacher would leave us packets of logic puzzles to solve on days when we would have a substitute. In one packet, there was a certain puzzle that frustrated me. There was a set of cells that were either colored in or not colored in. And, there were clues around the edges to help determine which cells were which. The numbers around the puzzle tell how many cells in a row are colored in. This puzzle took me hours to solve, but I couldn't give up. Once I figured out a strategy, I was so proud of myself. And, I was also hungry for more puzzles like that to solve. I found several free sources of these on the internet, and I've been solving them on and off ever since.
Here's an example from the puzzle handout I gave my students: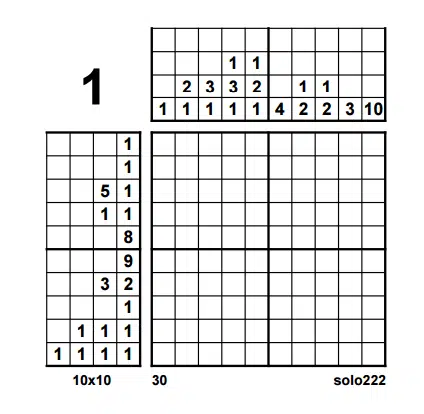 This file that I printed puzzles from for my students to do also has the best rule explanation I've seen for these type of puzzles.

These puzzles have only about half a billion different names that they go by: Nonograms, Paint by Numbers, Griddlers, Pic-a-Pix, Picross, PrismaPixels, Pixel Puzzles, Crucipixel, Edel, FigurePic, Hanjie, HeroGlyphix, Illust-Logic, Japanese Crosswords, Japanese Puzzles, Kare Karala!, Logic Art, Logic Square, Logicolor, Logik-Puzzles, Logimage, Oekaki Logic, Oekaki-Mate, Paint Logic, Picture Logic, Tsunamii, Paint by Sudoku and Binary Coloring Books. (And, yes, I did just copy and paste that from Wikipedia.)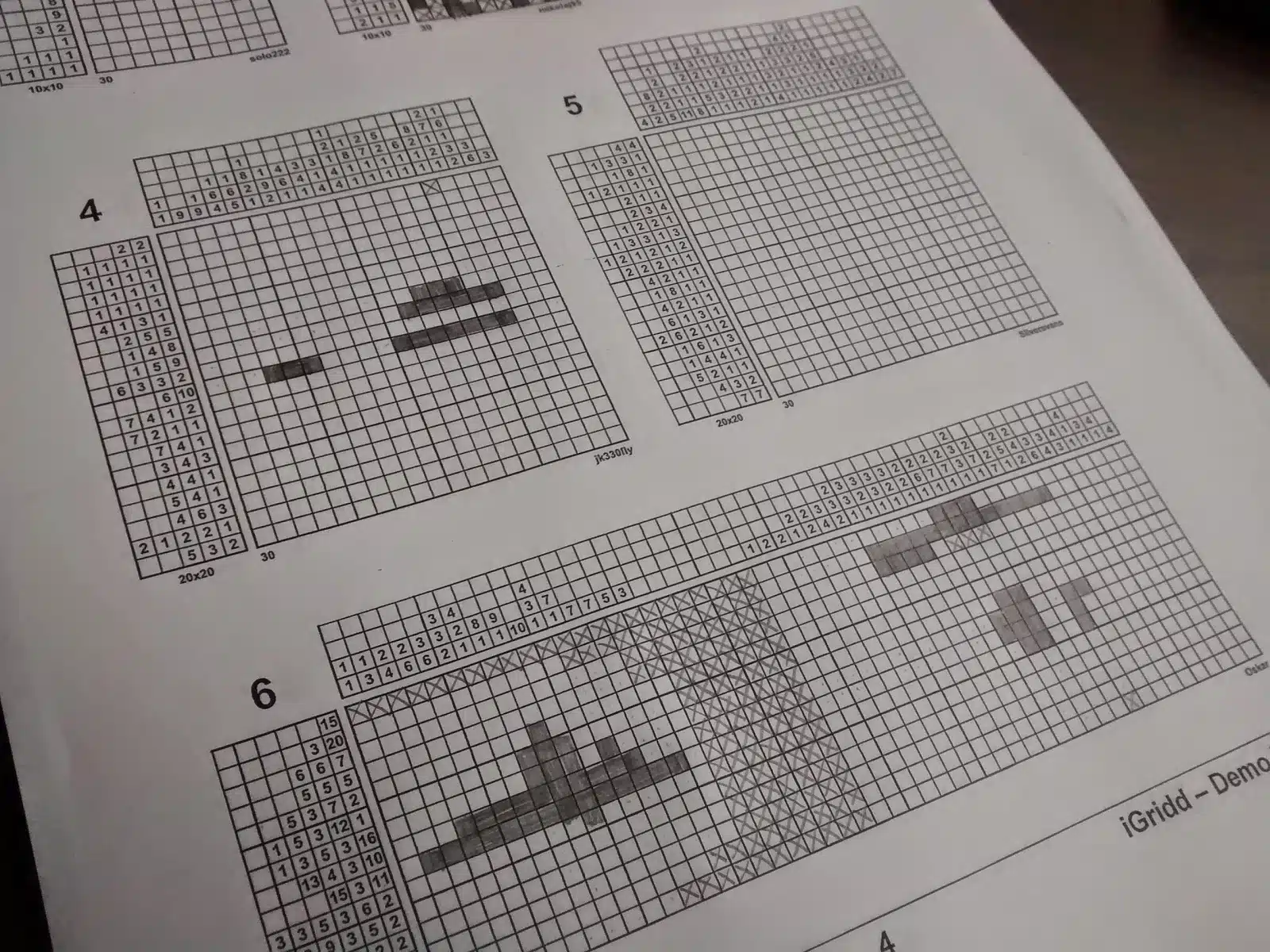 Before giving my students 6 puzzles from this handout to solve on their own, we worked one puzzle together as a class. This puzzle was downloaded from Web Paint-by-Number. I started by showing students a few strategies for filling in boxes. Soon, they were full of their own ideas.
Their assignment was to complete 2 of the puzzles on their own during the class period. Some students chose to do more than 2. Others stopped after fulfilling the minimum requirement.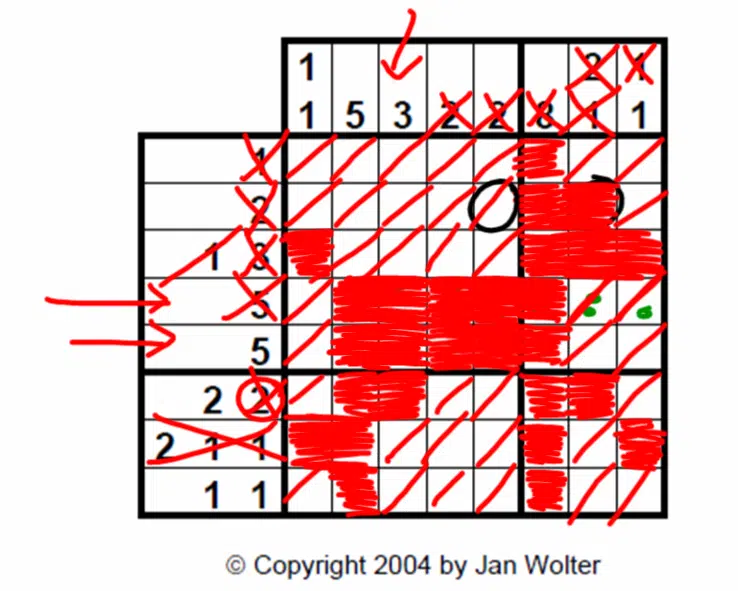 One thing I've noticed about my students this year is that they really struggle with thinking logically. Their main tendency is to narrow a situation down to two or so ways and then randomly choose one to go with. The idea that it is possible to know something for certain is foreign to them. But, we're working on that!
My favorite part of assigning my students these logic puzzle type tasks is eavesdropping on their conversations. Hearing students explain their reasoning to one another makes my day. It's something I need to make happen more often in my classroom.
Did all of my students love these puzzles? No. Did it push all of them out of their comfort zones? Yes. Several of my students enjoyed these puzzles so much that they downloaded apps to their phone to solve extra puzzles over the weekend. Yay! 😀
More Printable Paper and Pencil Logic Puzzles