This blog post contains Amazon affiliate links. As an Amazon Associate, I earn a small commission from qualifying purchases.
Want to check out my favorite Amazon items for the classroom? Check out my Amazon favorites page!
I recently received a request to share my Puzzle of the Week Poster. So, I thought I would turn it into a mini blog post in case anyone else was interested in setting up their own puzzle of the week station in their math classroom (or any classroom).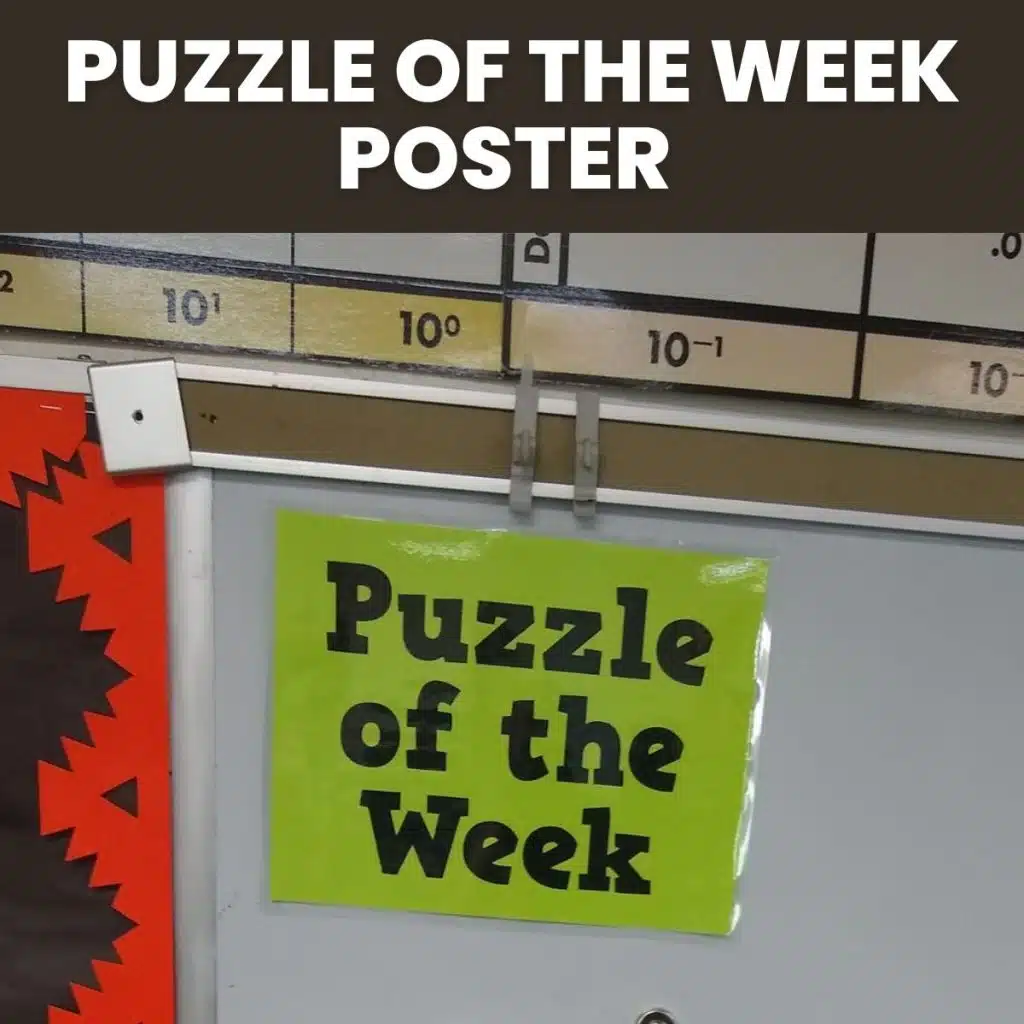 Each week, I put up a different puzzle for students to tackle. My favorite puzzles involve movable pieces. I usually print the pieces on colored paper, laminate them, and attach disc magnets to the back. Then, the pieces are able to stick to my dry erase board while still letting students manipulate the pieces to solve the puzzles.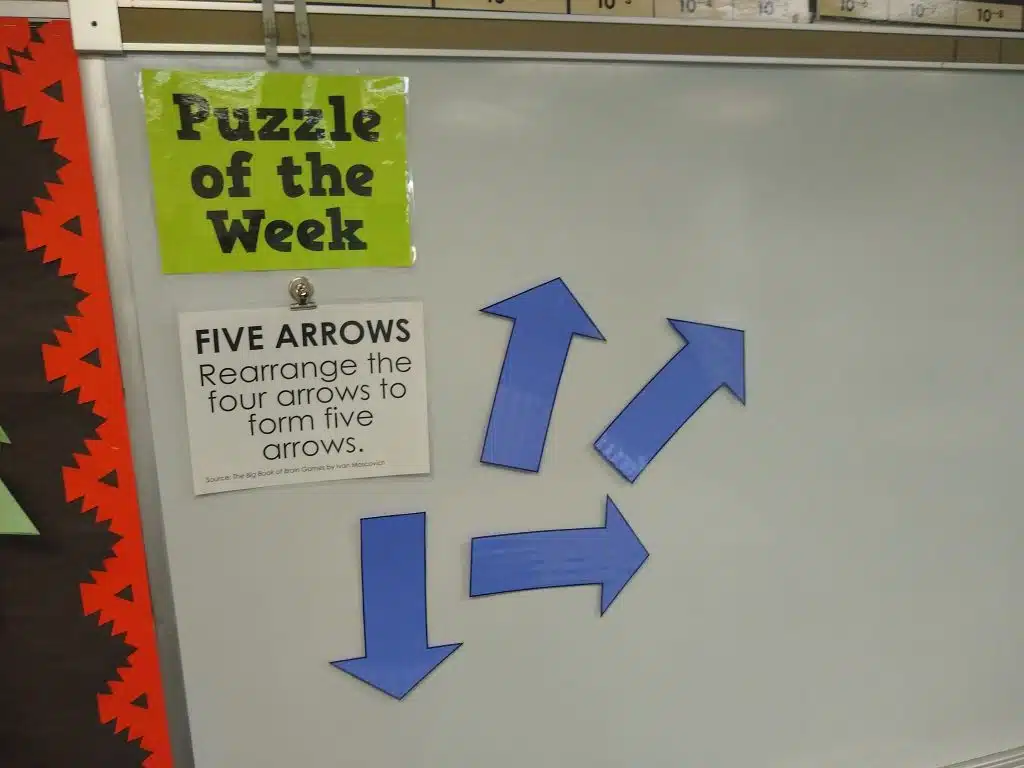 I don't do anything fancy to draw attention to my weekly puzzle. I just hang it up and wait for students to notice it. Every year, I get a few students who are super engaged by the puzzles, and they check each day to see if I have changed the puzzle out or not. Other students never pay the puzzle of the week any attention, and that's completely okay, too.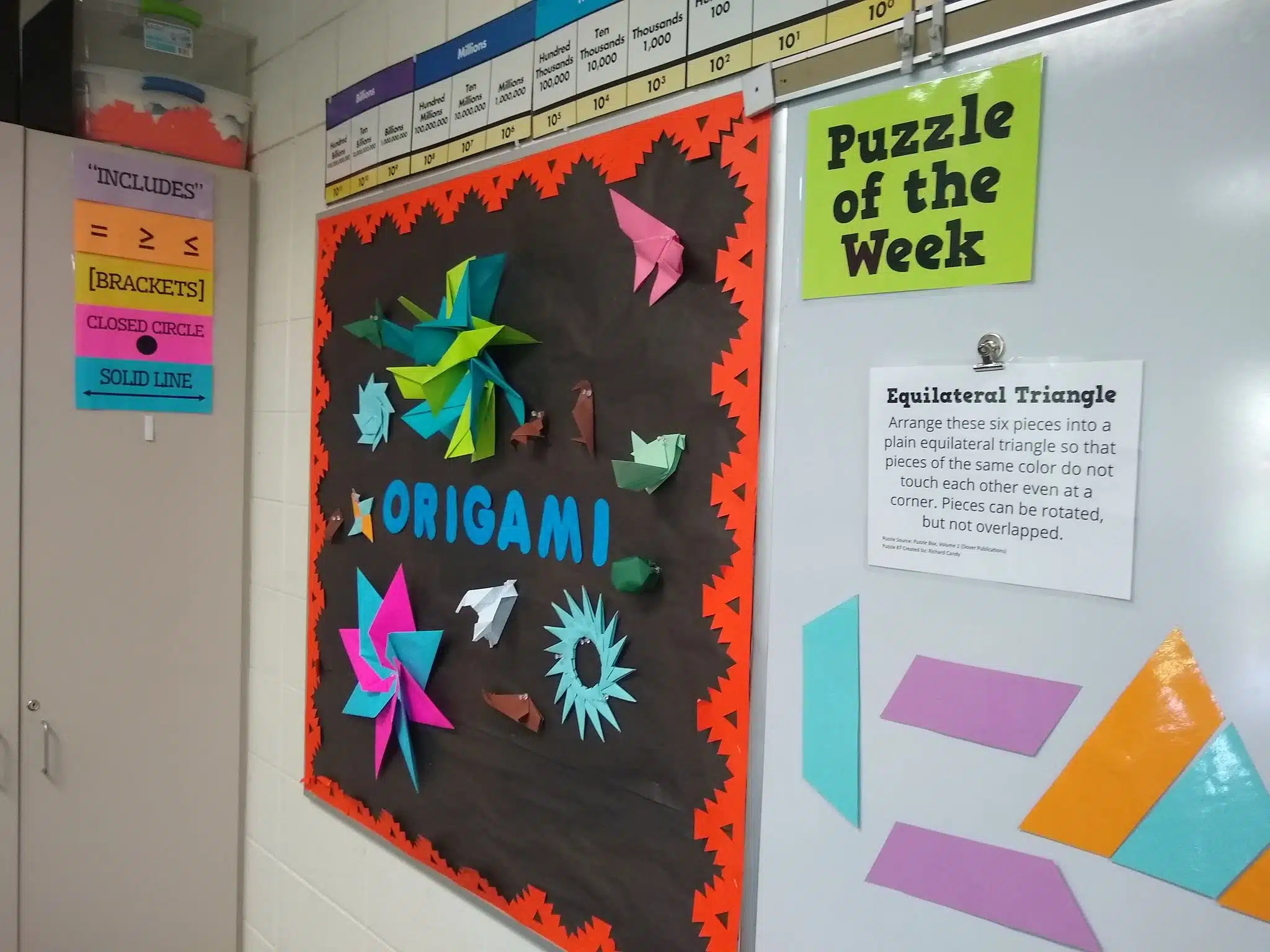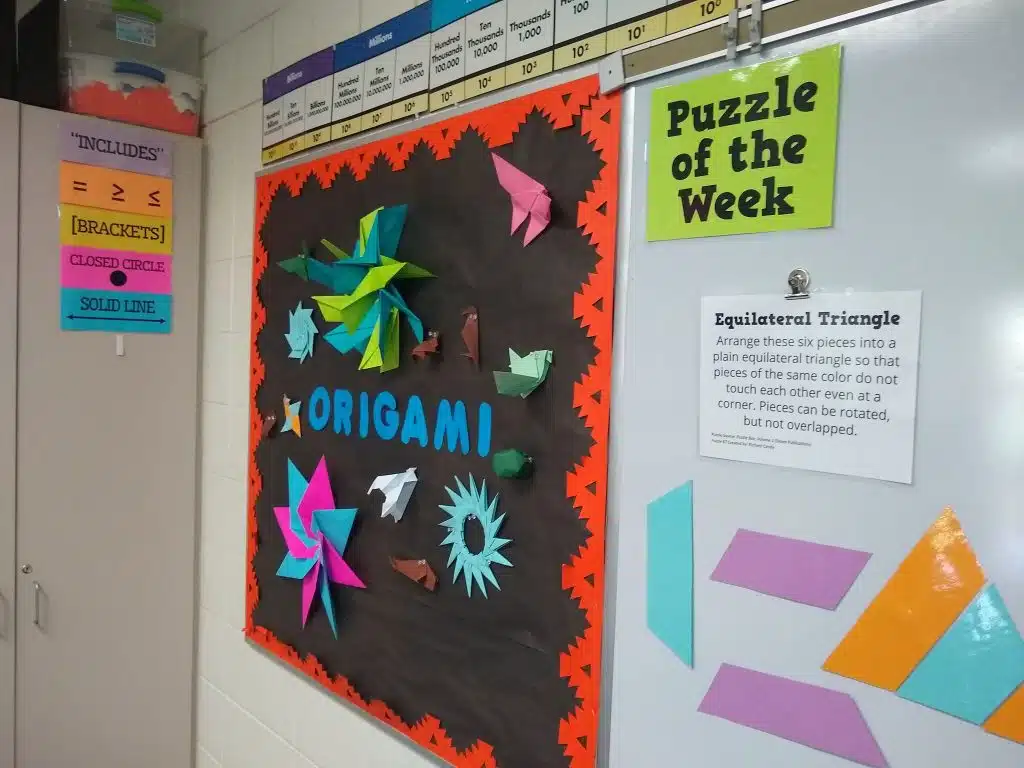 You can find my entire collection of free printable weekly puzzles on my puzzles page.
Free Download of Puzzle of the Week Poster

Puzzle of the Week Poster (PDF) (2850 downloads)


Puzzle of the Week Poster (Editable Publisher File ZIP) (1210 downloads)

Want more posters to decorate your math classroom? I've got an entire page of my blog dedicated to posters, as well!
More Free Printable Classroom Posters