This blog post contains Amazon affiliate links. As an Amazon Associate, I earn a small commission from qualifying purchases.
Want to check out my favorite Amazon items for the classroom? Check out my Amazon favorites page!
During the first week of school, I took a page from Sara VanDerWerf's playbook and showed my students the escalator and beagle videos mentioned in this blog post. I highly recommend you read about how Sara uses these in class. I basically copied everything she said!
The escalator video is especially moving. Whenever I watch it, I want to yell "GET OFF THE ESCALATOR!"
Compare this to the dedication of a beagle going after a chicken nugget.
I was inspired to create a poster to hang in my classroom to remind students of the lessons we learned from watching these videos throughout the school year.
I printed the poster on 11 x 17 cardstock.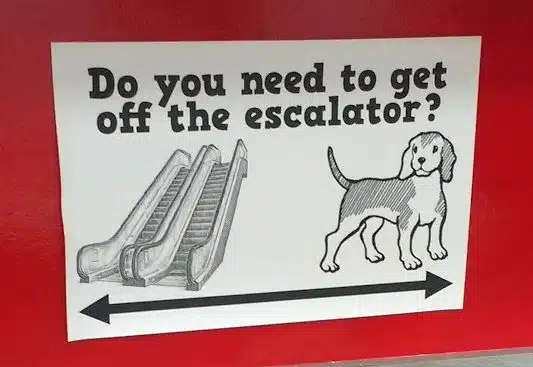 More Free Printable Classroom Posters