This summer, I found this picture on pinterest that says We Learn Math. What's Your Super Power? I downloaded it to my computer, but now I can't find where I actually pinned it. This is unfortunate because I used it as inspiration for a poster, and now I can't exactly give credit where credit is due.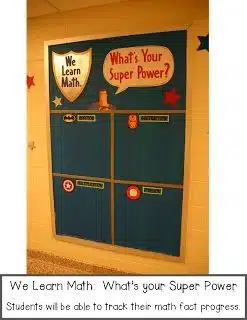 Here's my version of the We Learn Math What's Your Superpower Poster.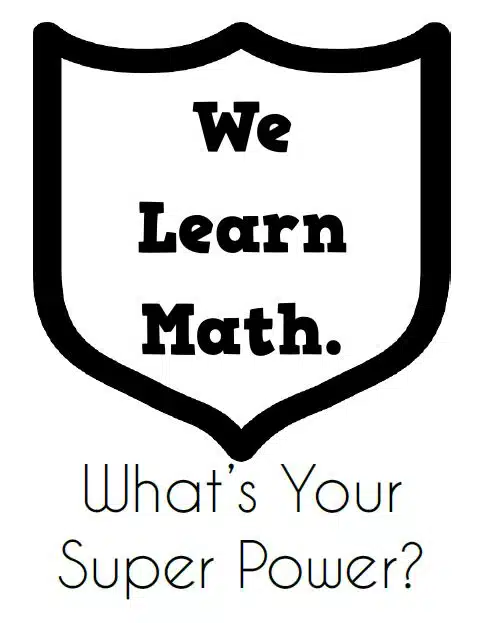 I wanted to print this as an 18 x 24 inch engineering print, but I couldn't find a shield image that would enlarge that much without looking too pixelated. So, I finally settled on boring old letter sized paper. I'm planning on hanging this in the hall right outside my classroom.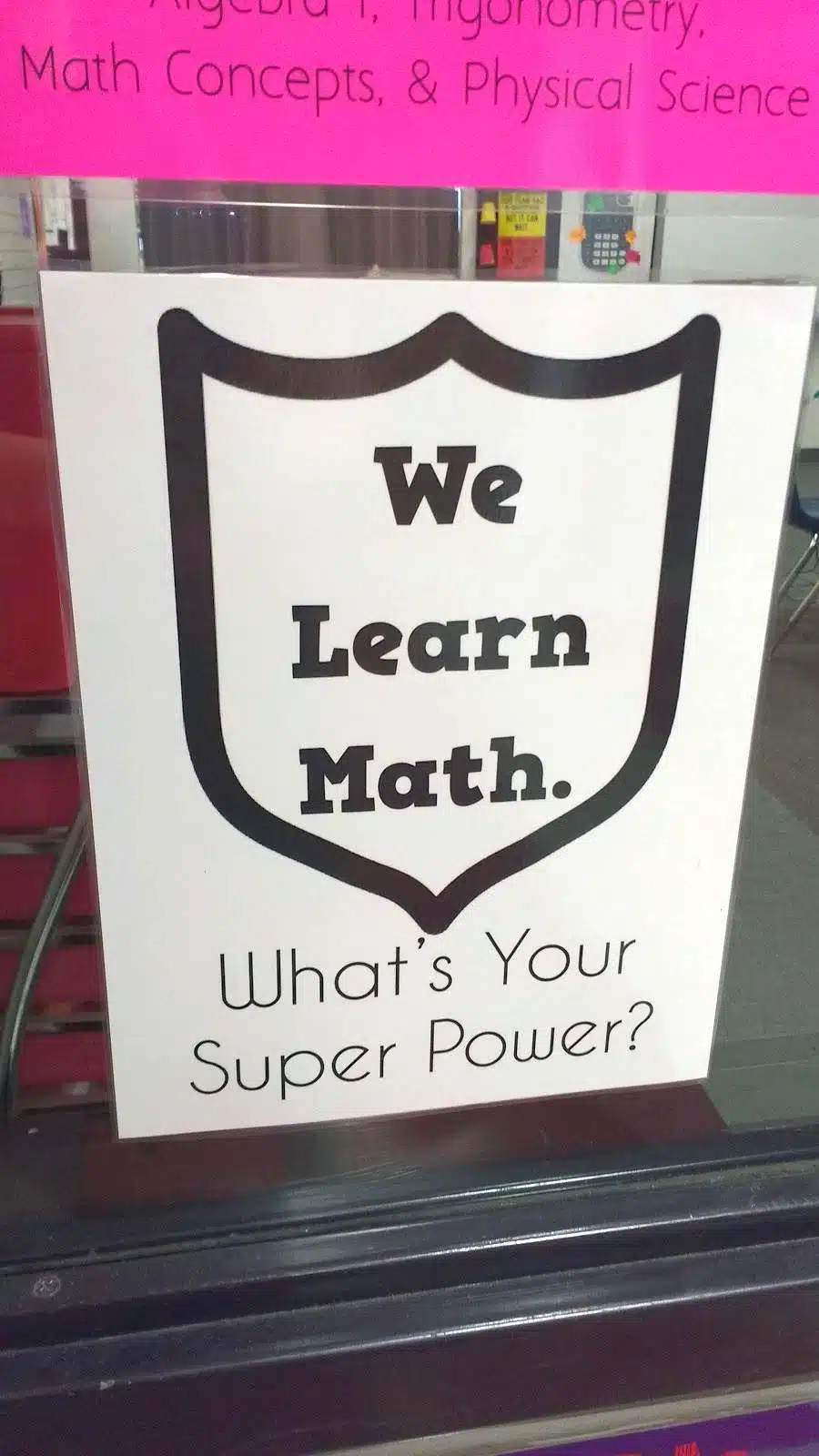 Want even more posters for decorating your math classroom? Check out my posters page!
More Free Printable Math Posters