This blog post contains Amazon affiliate links. As an Amazon Associate, I earn a small commission from qualifying purchases.
Want to check out my favorite Amazon items for the classroom? Check out my Amazon favorites page!
I created this Parts of a Radical Poster several years ago when I was teaching Algebra 1.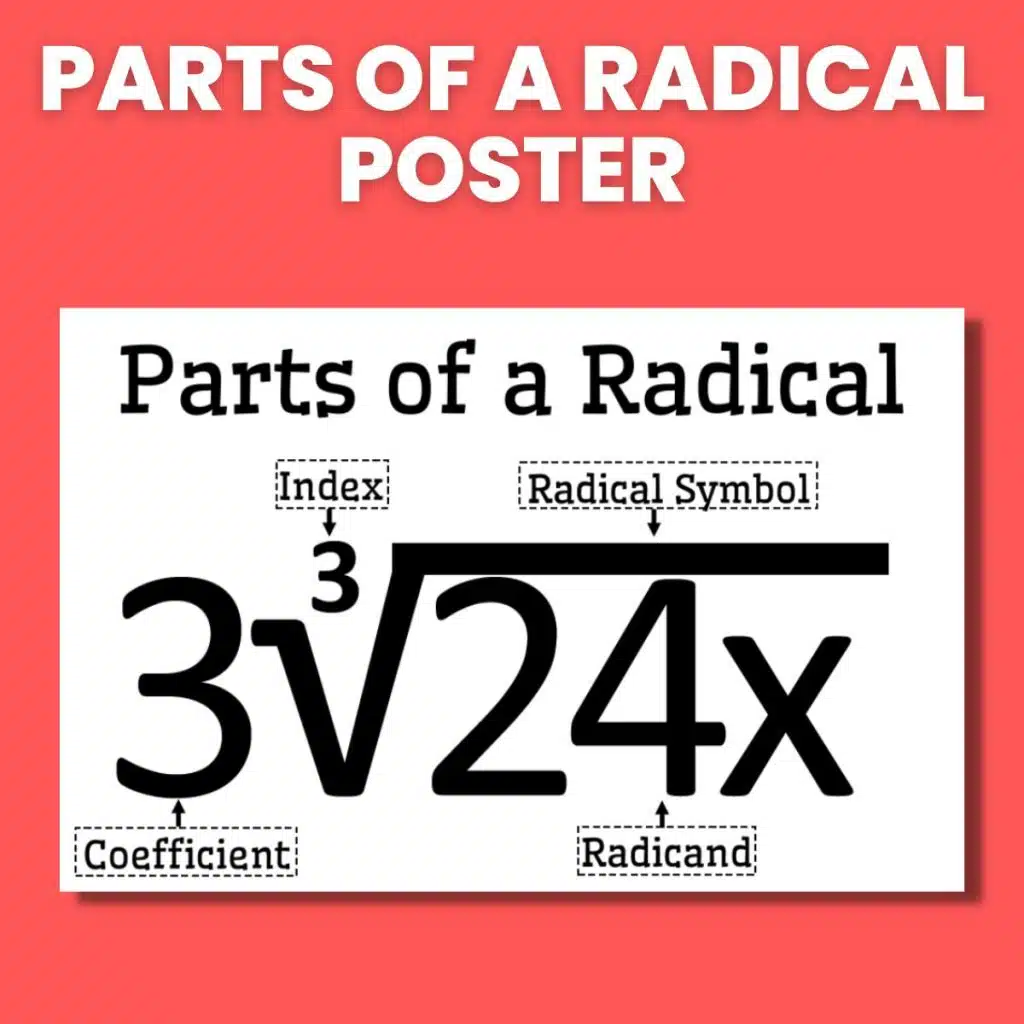 I wanted to create a visual reminder for my students of the different vocabulary words that describe the different parts of a radical.
I wanted to highlight the words coefficient, index, radical symbol, and radicand.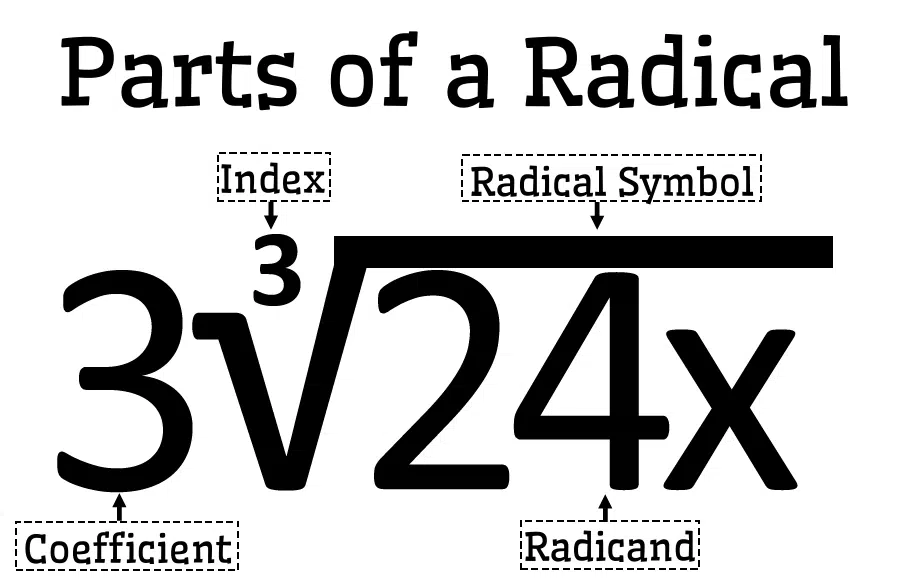 I designed this poster to print on 11 x 17 cardstock.
I hung this poster on a bulletin board in my classroom with several other 11 x 17 posters I created.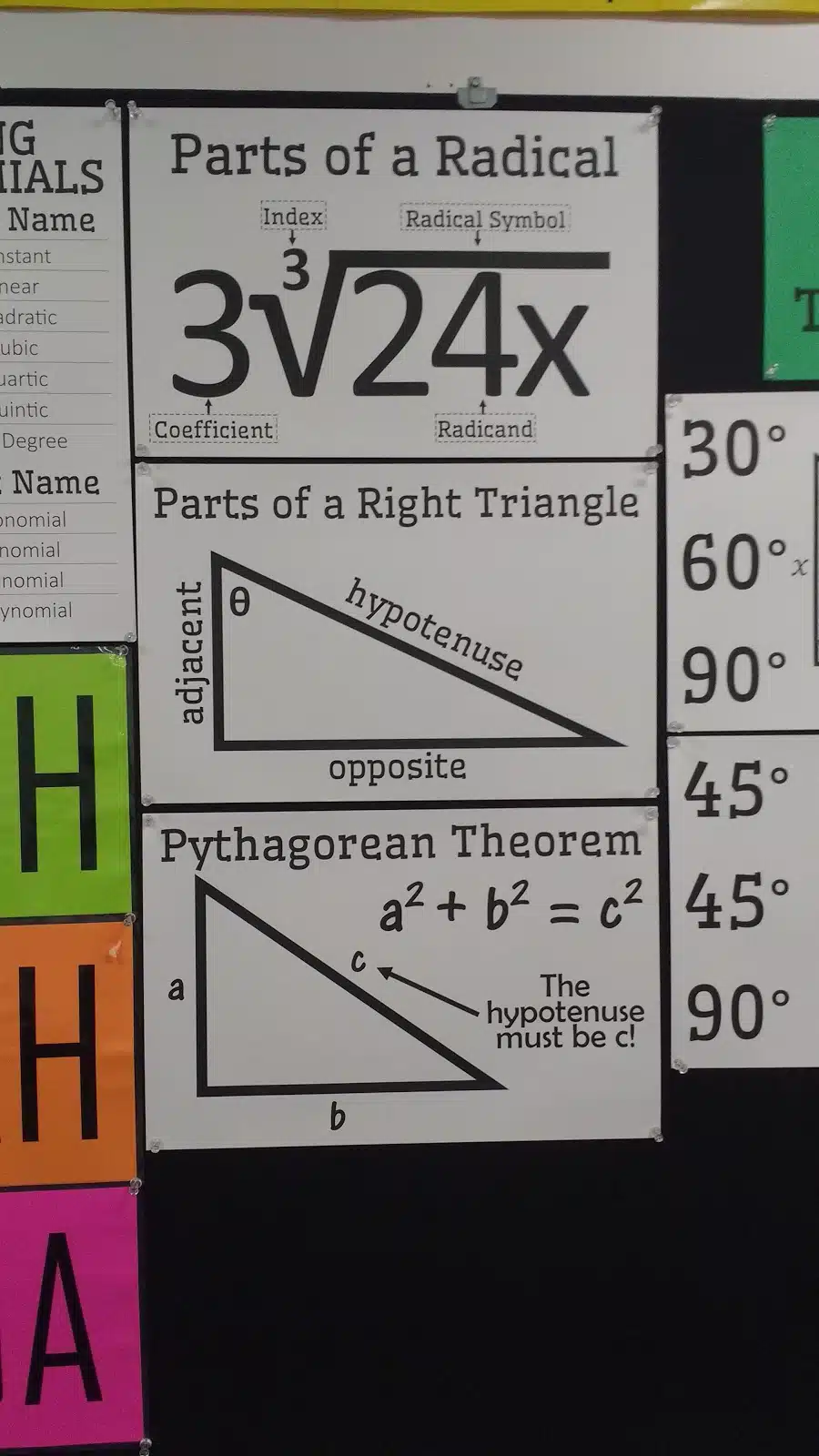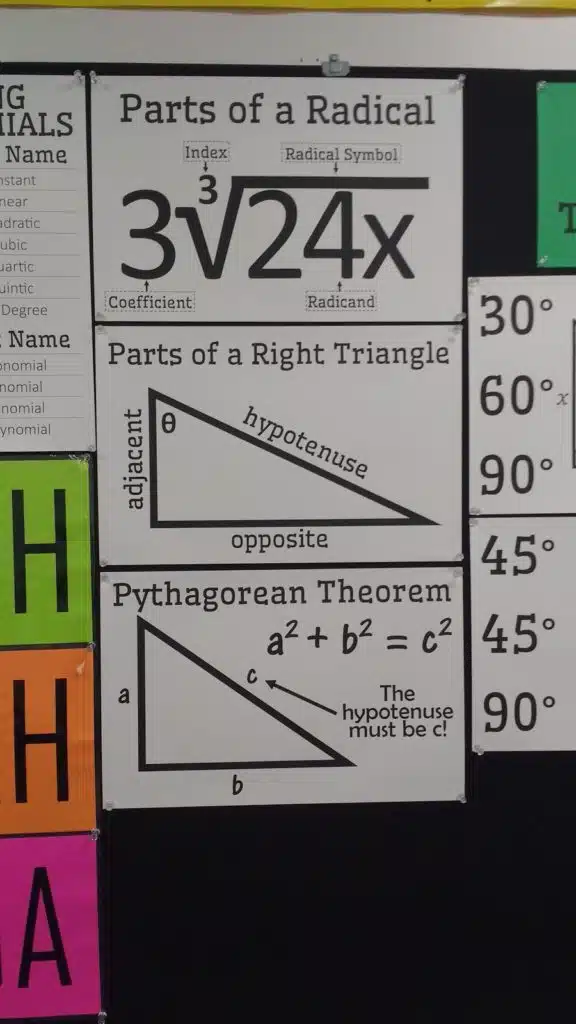 You can also download my pythagorean theorem poster and my parts of a right triangle poster.
This poster accompanied a graphic organizer I created for the parts of a radical that my students glued in their interactive notebooks.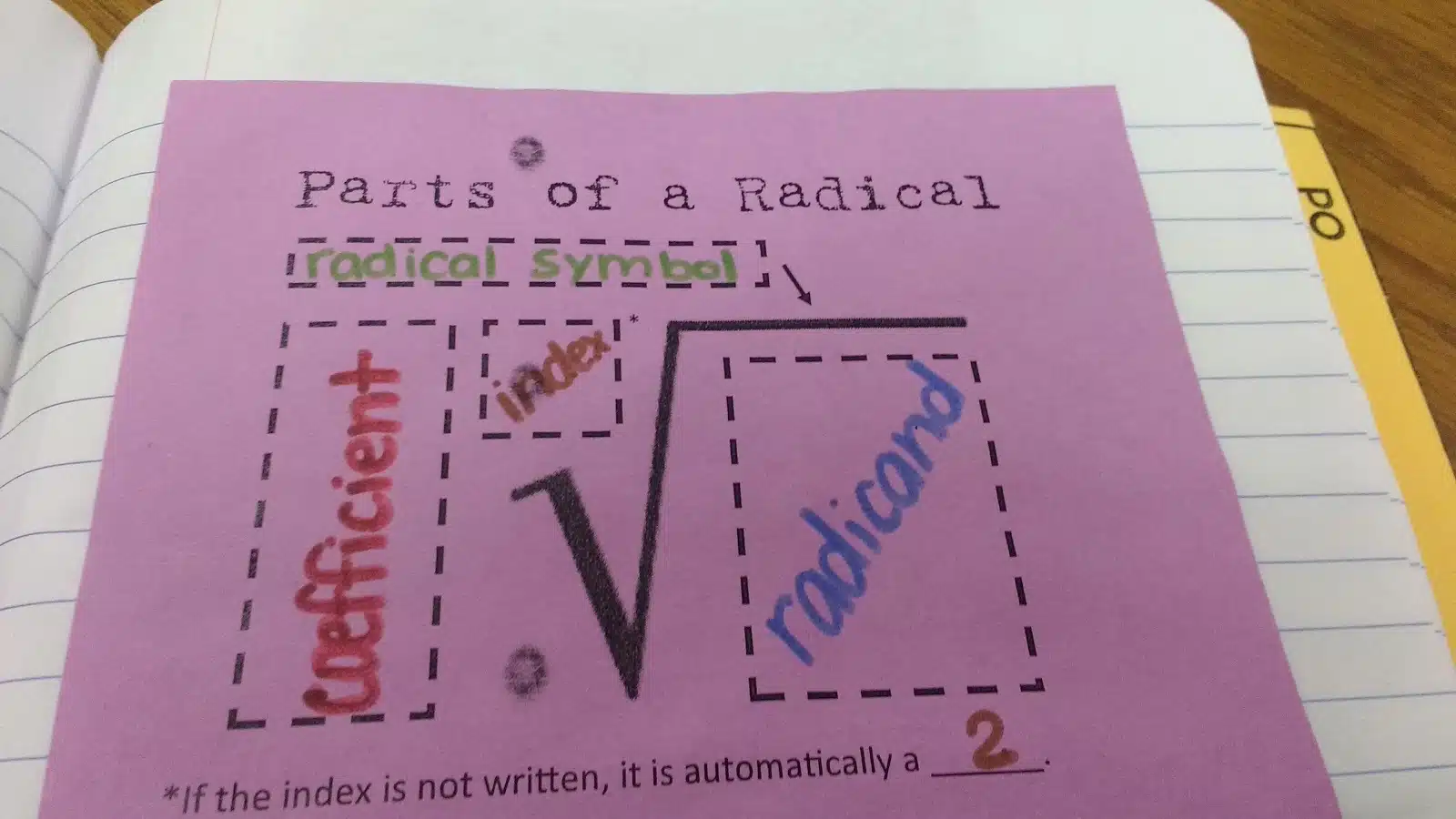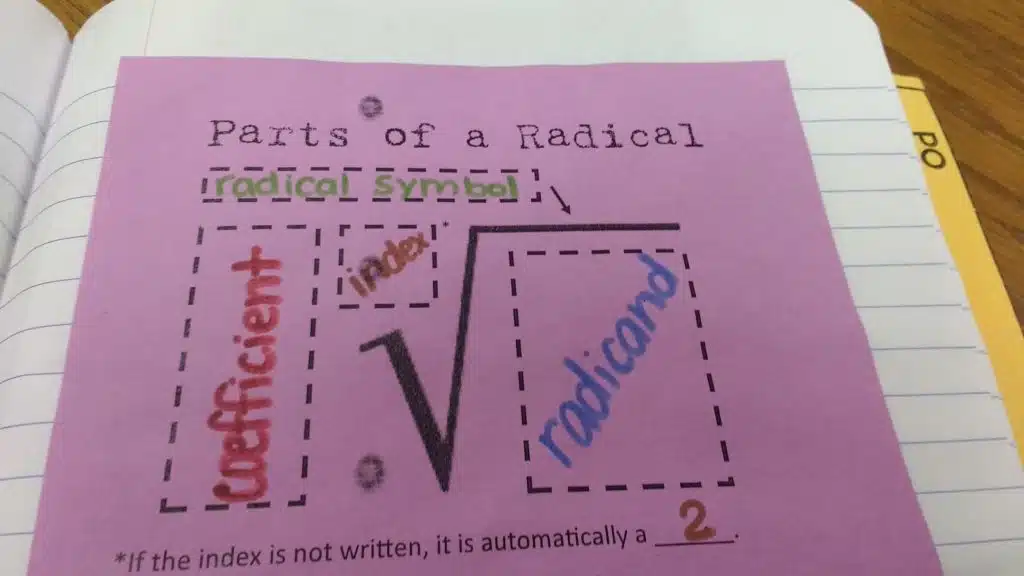 More Free Printable Math Posters
More Activities for Teaching Radicals