This blog post contains Amazon affiliate links. As an Amazon Associate, I earn a small commission from qualifying purchases.
Want to check out my favorite Amazon items for the classroom? Check out my Amazon favorites page!
I want to share a pythagorean theorem poster I created several years ago for my classroom when I was teaching trigonometry.
I designed this poster to print on 11 x 17 cardstock.
I hung this poster on a bulletin board in my classroom with several other 11 x 17 posters I created.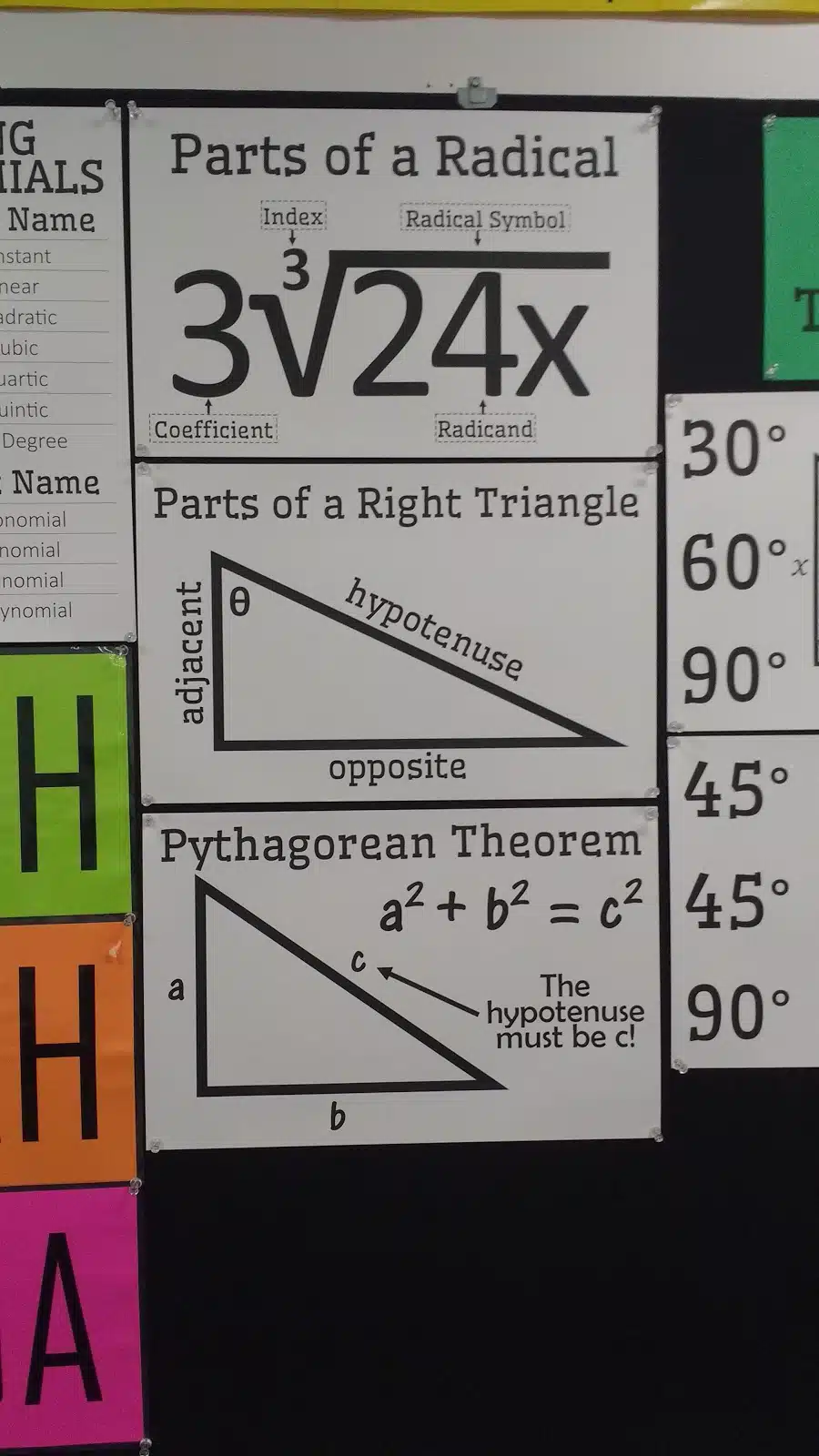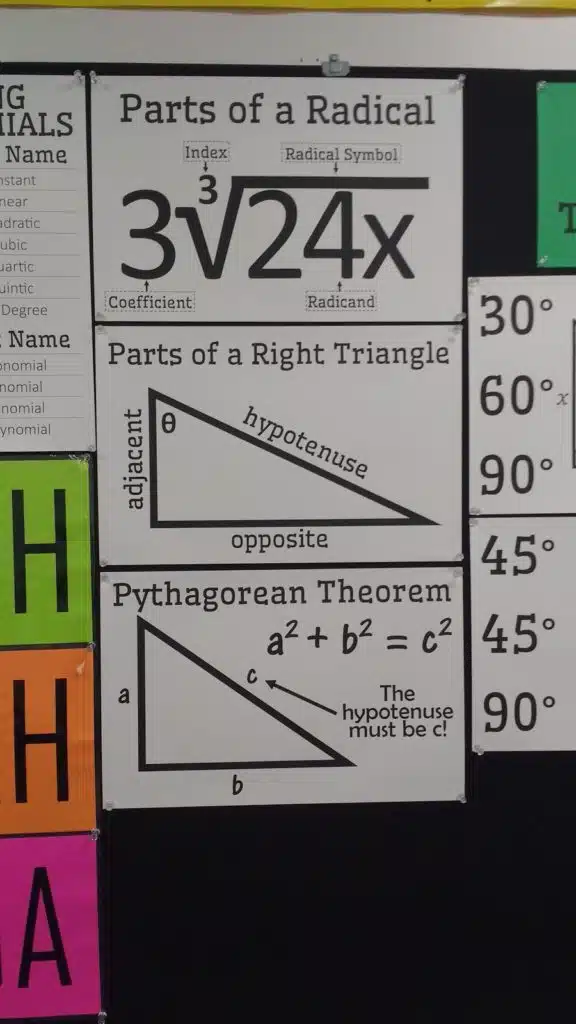 As I continue to transfer files to my own blog domain, you will likely see several of these other posters popping up in posts since it seems like I never really blogged about them after I created them.
More Free Printable Math Posters