This blog post contains Amazon affiliate links. As an Amazon Associate, I earn a small commission from qualifying purchases. This comes at no cost to you. Thanks for your support of Math = Love!
I created this Estimate Before You Calculate Poster several years ago when I was teaching trigonometry. We did lots of word problems, and I found that my students were reaching for their calculators without even really thinking about what the problem was wanting.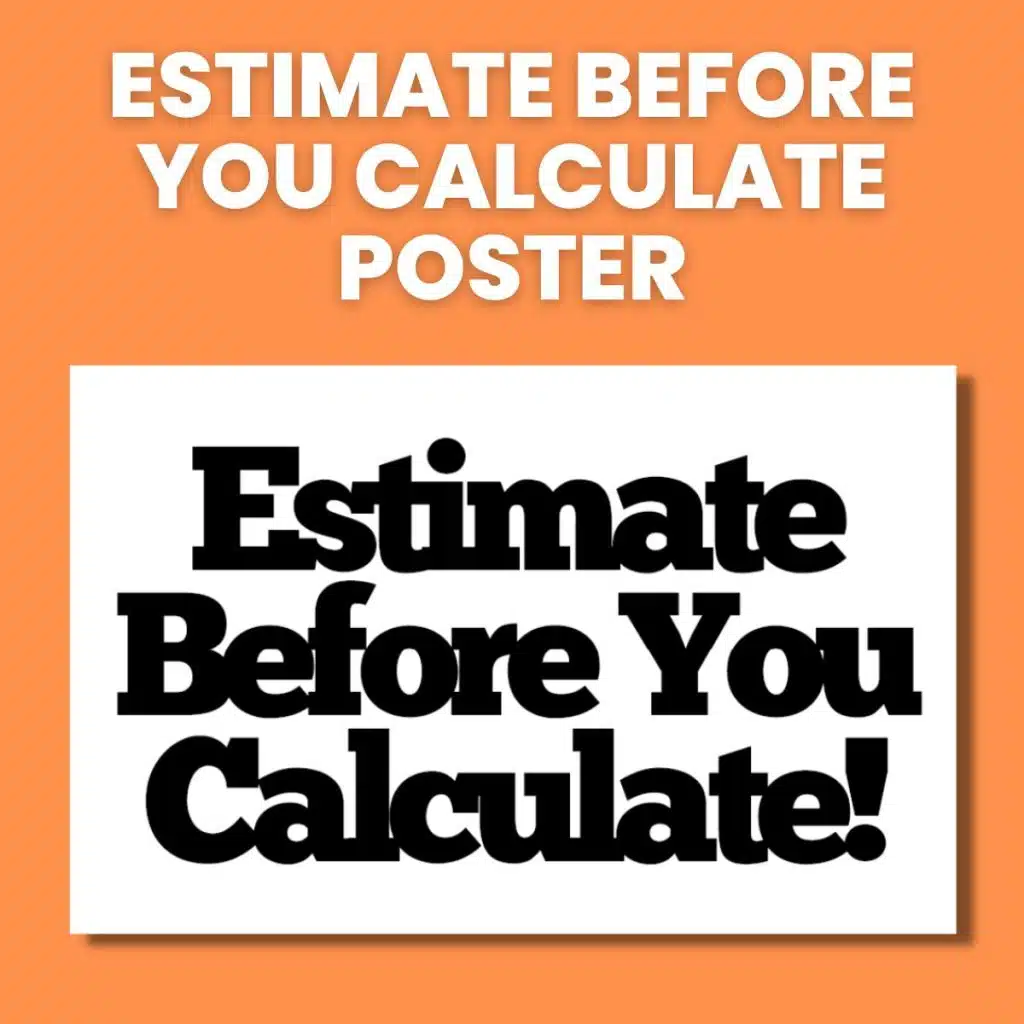 I decided I wanted to encourage students to "Estimate Before You Calculate." By this, I meant that students would think about what types of answers would be reasonable before ever punching a single number in their calculators.
For example, if I'm calculating the height of a ladder leaning against a building, a good estimate would be 8 feet. A good estimate could also be 15 feet.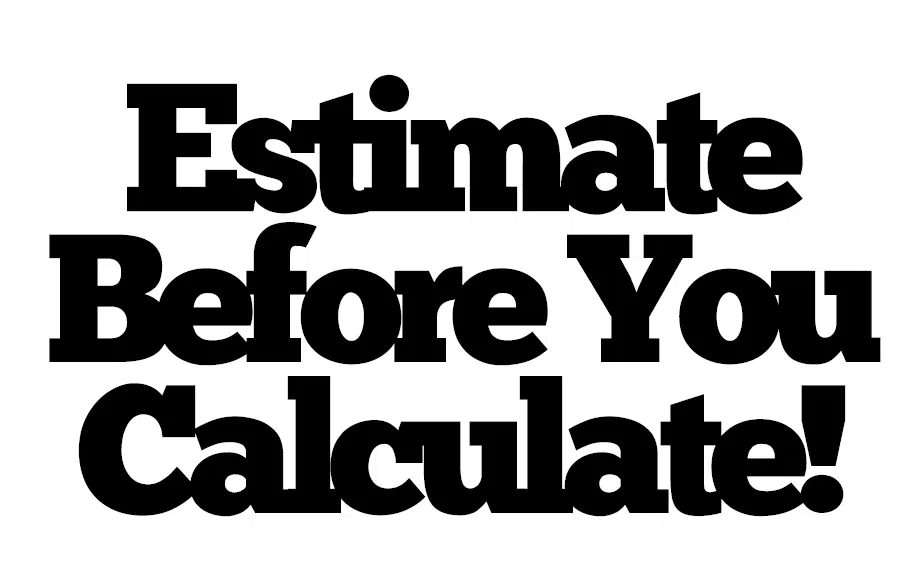 If I get a result of .8 feet or 8000 feet from my calculator, that is a sign that I have likely done something wrong. I might need to check my work or my calculator's mode.
I made a poster with our "Estimate Before You Calculate" motto, and I hung it above the calculator poster in my classroom.
I designed this Estimate Before You Calculate poster to print on 11 x 17 cardstock, my favorite way to make quick posters for my classroom.
More Free Printable Math Posters