I find that one of my most-referenced set of posters in my classroom is these equality and inequality symbols posters.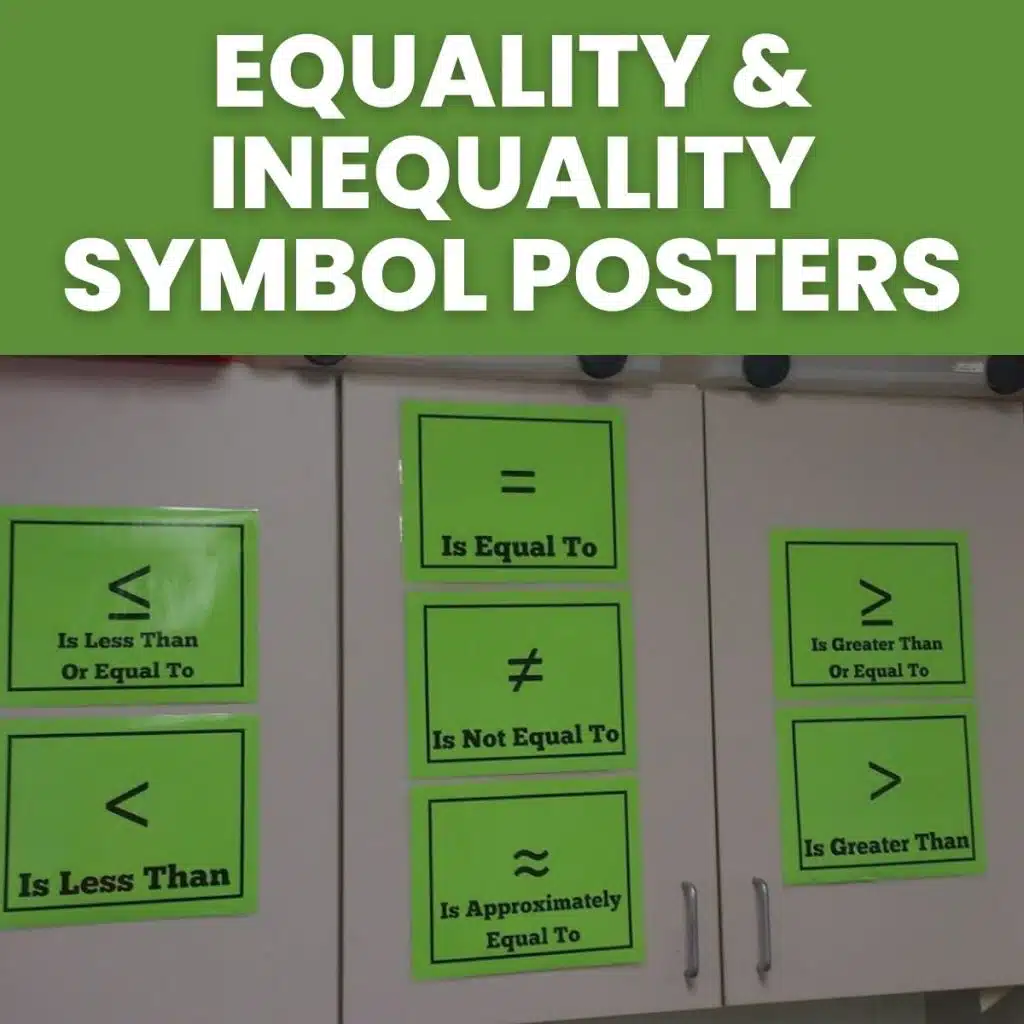 If you checked out my recent post with the photos of my classroom from this past 2021-2022, you might not remember seeing them. That's because I took them down to hang up my Powers Posters.
I didn't have these posters hanging up in my classroom this past year, but I found myself wishing that I had made a place for them multiple times throughout the year! I will definitely be finding a place to hang them up for this coming year.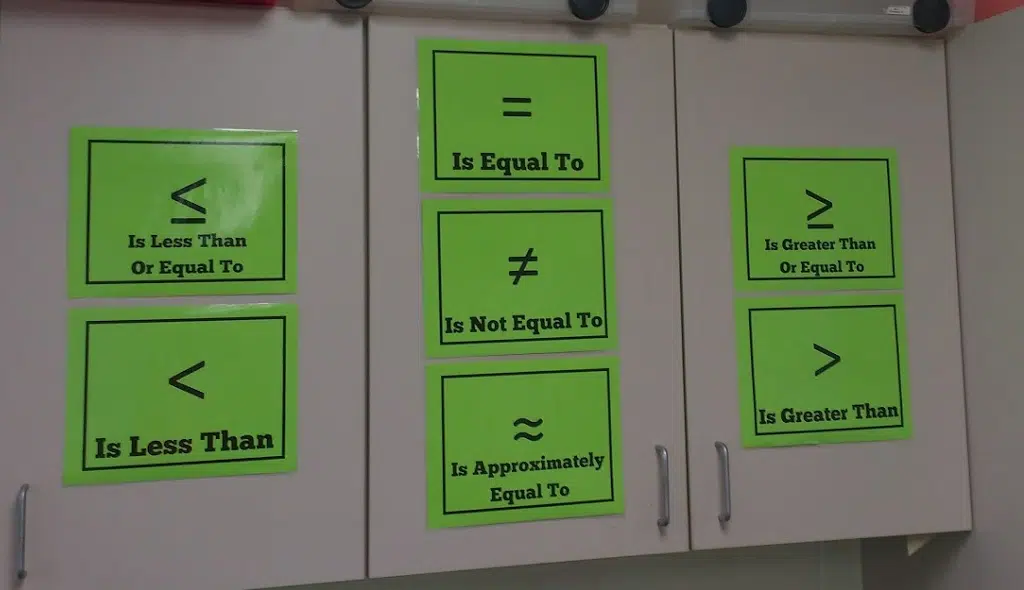 These equality and inequality symbols posters are actually part of a larger set of math symbols posters that I made a few years ago.
If you are looking for a smaller set of posters of inequality symbols, check out these inequality symbol posters created by my husband, Shaun Carter. I really like how Shaun added a reminder of how to graph each equality or inequality symbol on a number line.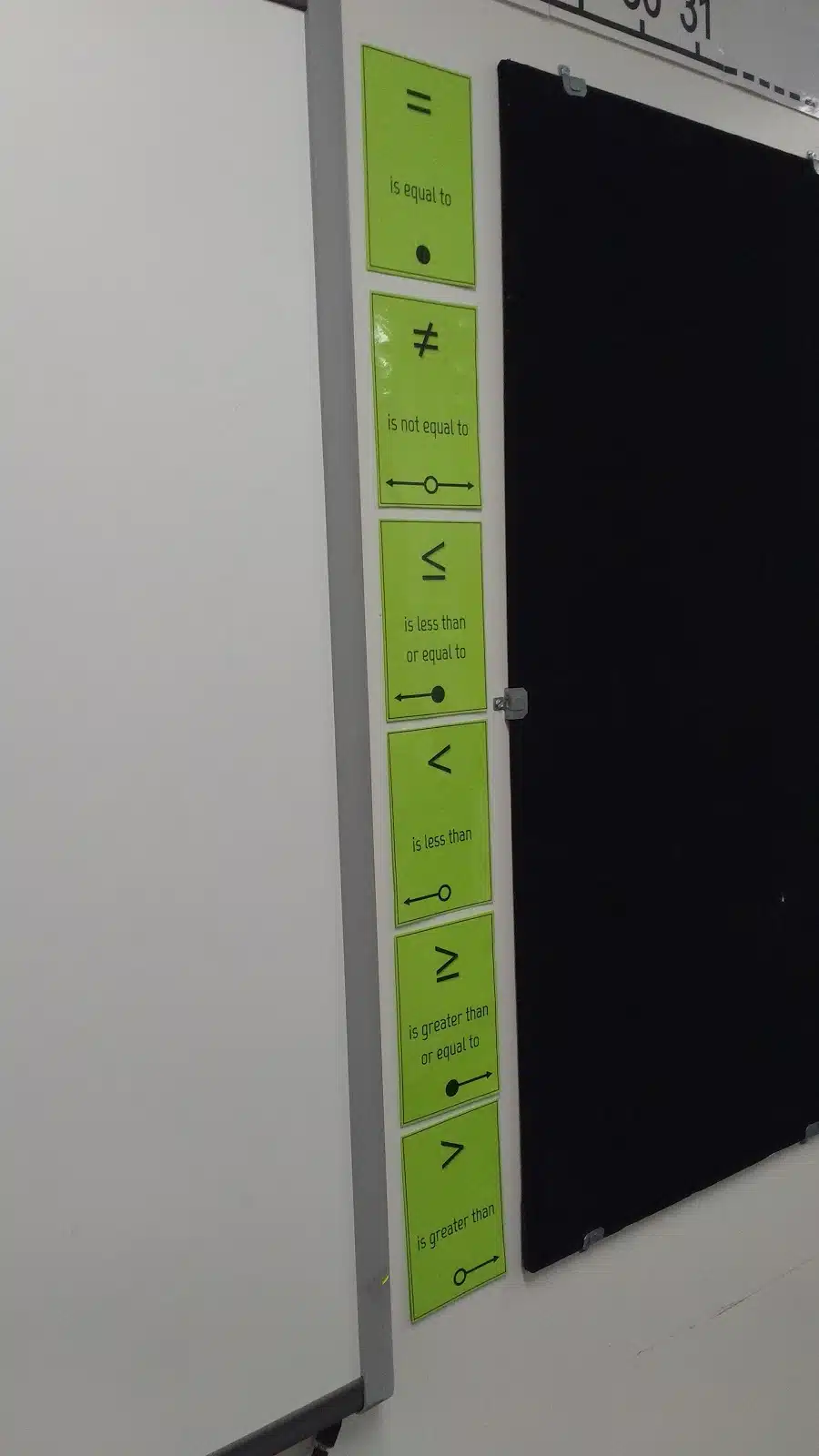 Free Download of Equality and Inequality Symbols Posters

Inequality and Equality Symbols Posters (PDF) (1982 downloads)


Inequality and Equality Symbols Posters (Editable Publisher Files ZIP) (876 downloads)

More Free Printable Math Posters