This blog post contains Amazon affiliate links. As an Amazon Associate, I earn a small commission from qualifying purchases.
Want to check out my favorite Amazon items for the classroom? Check out my Amazon favorites page!
I created this roman numerals poster a few years ago when I was teaching physical science. I shared the files for this poster, but it never got a blog post of its own.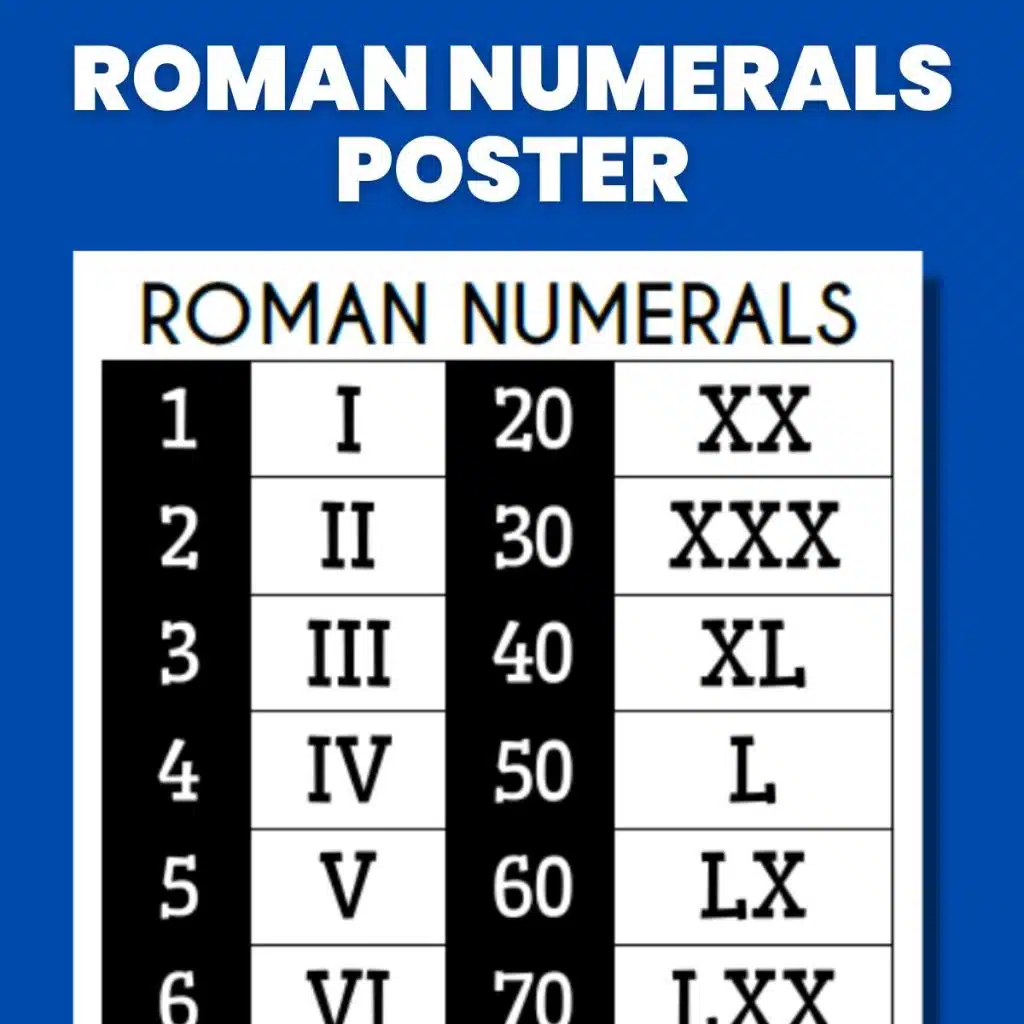 I found out when we were naming ionic compounds with transition metals that my students had trouble writing the roman numerals for the cation's charge.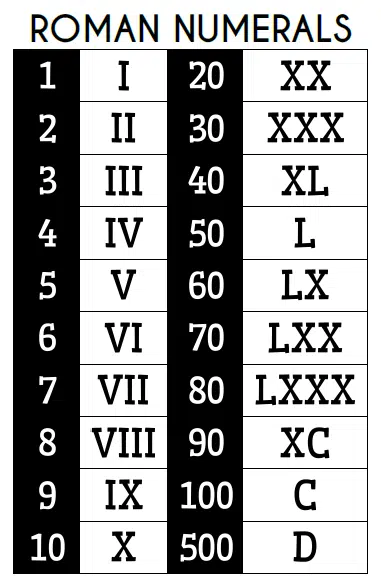 One of my students suggested I make a chart of roman numerals for them to glue in their notebooks. I haven't done that yet, but I did make a poster.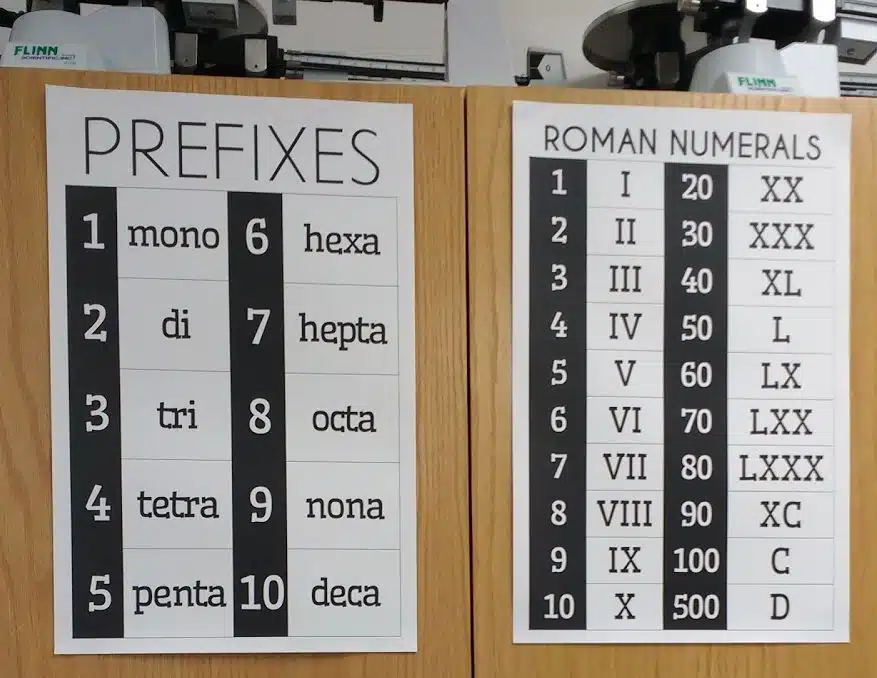 I designed this poster to print on 11 x 17 cardstock.
More Free Printable Math Posters
More Free Printable Science Posters