I created a name sign for my podium using the math alphabet.
I have created a math alphabet resource page to share files and inspiration for creating your own math alphabet creations. Before making your own, I would definitely recommend measuring the exact space you have available. This will help you size your letters correctly so that they fit!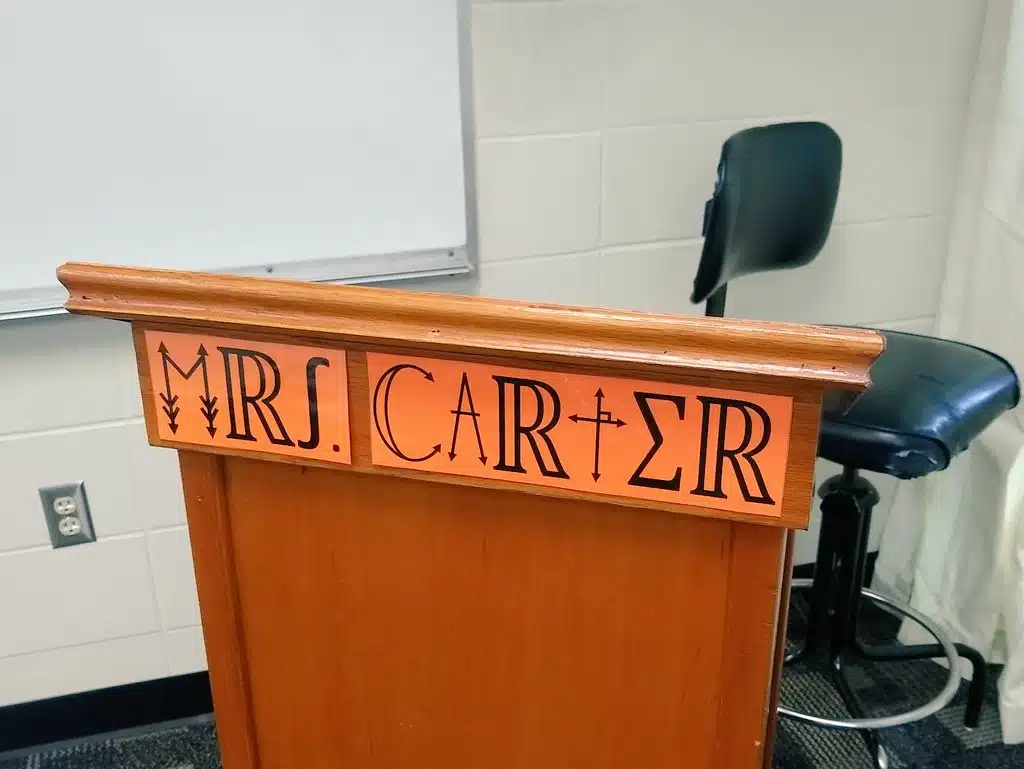 Free Download of Math Alphabet Podium Name Sign
This is download of a Publisher file for a "Mrs. Carter" math alphabet podium name sign. You will need to modify the file or create your own new file to spell out your own name. I am sharing this file to show you how I set up my file in case you want to create your own. This is definitely a DIY project. Unless of course, your name is also Mrs. Carter. Then, you can just print the file and use it!

Carter Podium Sign (Editable Publisher File ZIP) (2047 downloads)

Check out my math alphabet resource page for more ideas/files for creating your own podium sign!
More Free Printable Math Posters