This blog post contains Amazon affiliate links. As an Amazon Associate, I earn a small commission from qualifying purchases.
Want to check out my favorite Amazon items for the classroom? Check out my Amazon favorites page!
During my second year of teaching, I put up this Star Students bulletin board:
It was a HUGE hit! My students from the previous year came back by my room to complain about the fact that I hadn't had that bulletin board the previous year. I laminated the stars so I could write on them with a dry erase marker. Students got their name on a star if they made an 85% or above on their chapter test.
This worked really well. UNTIL I started dipping my toes in the sea of SBG. My Algebra 2 students liked the concept quizzes for the most part. What they complained about was that there was no longer a way to get their name on a star!
I've seen various ideas around the MTBoS about rewarding students who demonstrate mastery of a concept on their first attempt. I grade on an A/B/NOT YET SBG scale, and I require students to retake all NOT YET quizzes. The student who masters every concept on the first quiz and the student who has to retake each quiz three times can end up with the exact same grade in my class. And, I'm happy about that! It means that grades in my classroom are reflecting what a student has mastered – not what a student has mastered by an arbitrary date set by me, their teacher.
Still, I do want to reward those students who put forth effort to master the concept the first time around. So, I want to designate bulletin board space this year to celebrate students who make a perfect score on their first try. Here's the poster I made to go in the center of the bulletin board: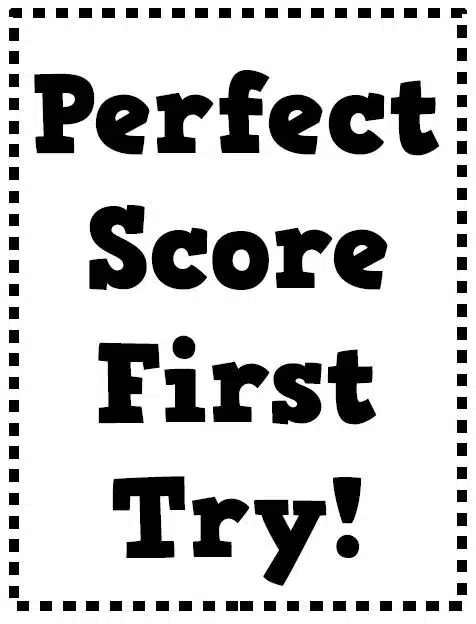 Here's the resulting Perfect Score First Try Bulletin Board: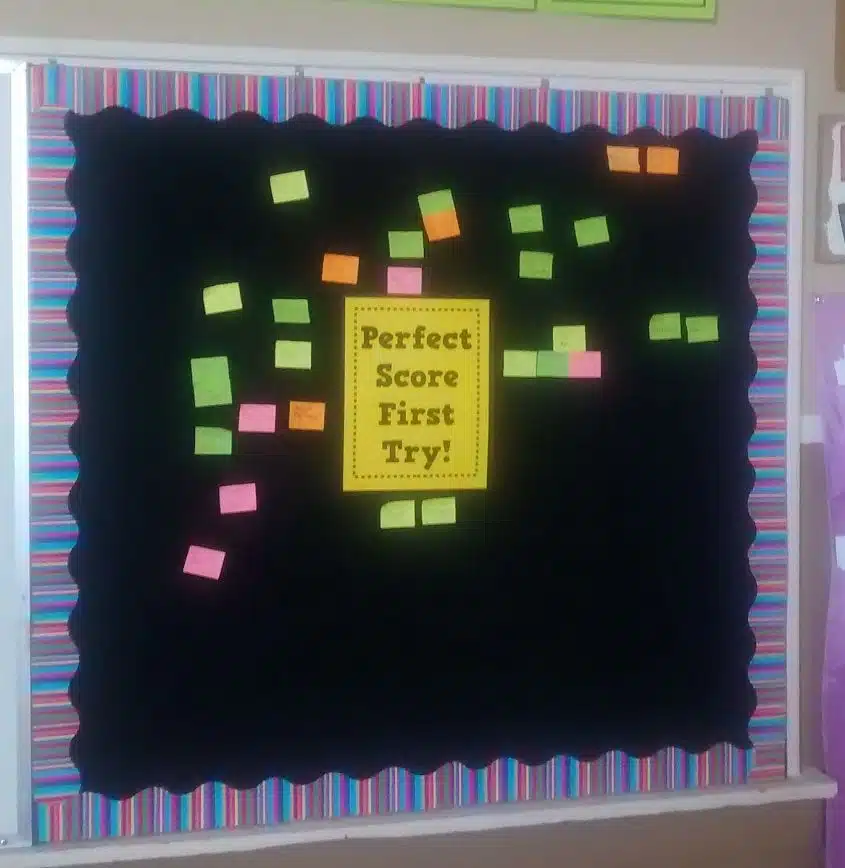 I had students attach their post-its with a single staple so they didn't keep falling off my fabric bulletin board all year long.