This blog post contains Amazon affiliate links. As an Amazon Associate, I earn a small commission from qualifying purchases.
Want to check out my favorite Amazon items for the classroom? Check out my Amazon favorites page!
Today I want to share my newest Change Your Words Change Your Mindset Bulletin Board. I don't think I've ever been this happy with my bulletin boards before. They make me smile. They represent what I think is important. They are useful to students. They spark conversations.
This year, I'm working to help my kids develop a growth mindset. Many of them have had a fixed mindset instilled in them through their families. They have been raised to believe that they are either a "math person" or "not a math person."
This summer, I read Carol Dweck's Mindset: The New Psychology of Success. I do believe that this was a life changing read for me. It's changed how I think about things in my own life. And, it's changing how I structure things in my classroom.
This is not an original idea. It was inspired by a pinterest link from @druinok. I took what was supposed to be one poster and made it into an entire Change Your Words Change Your Mindset bulletin board.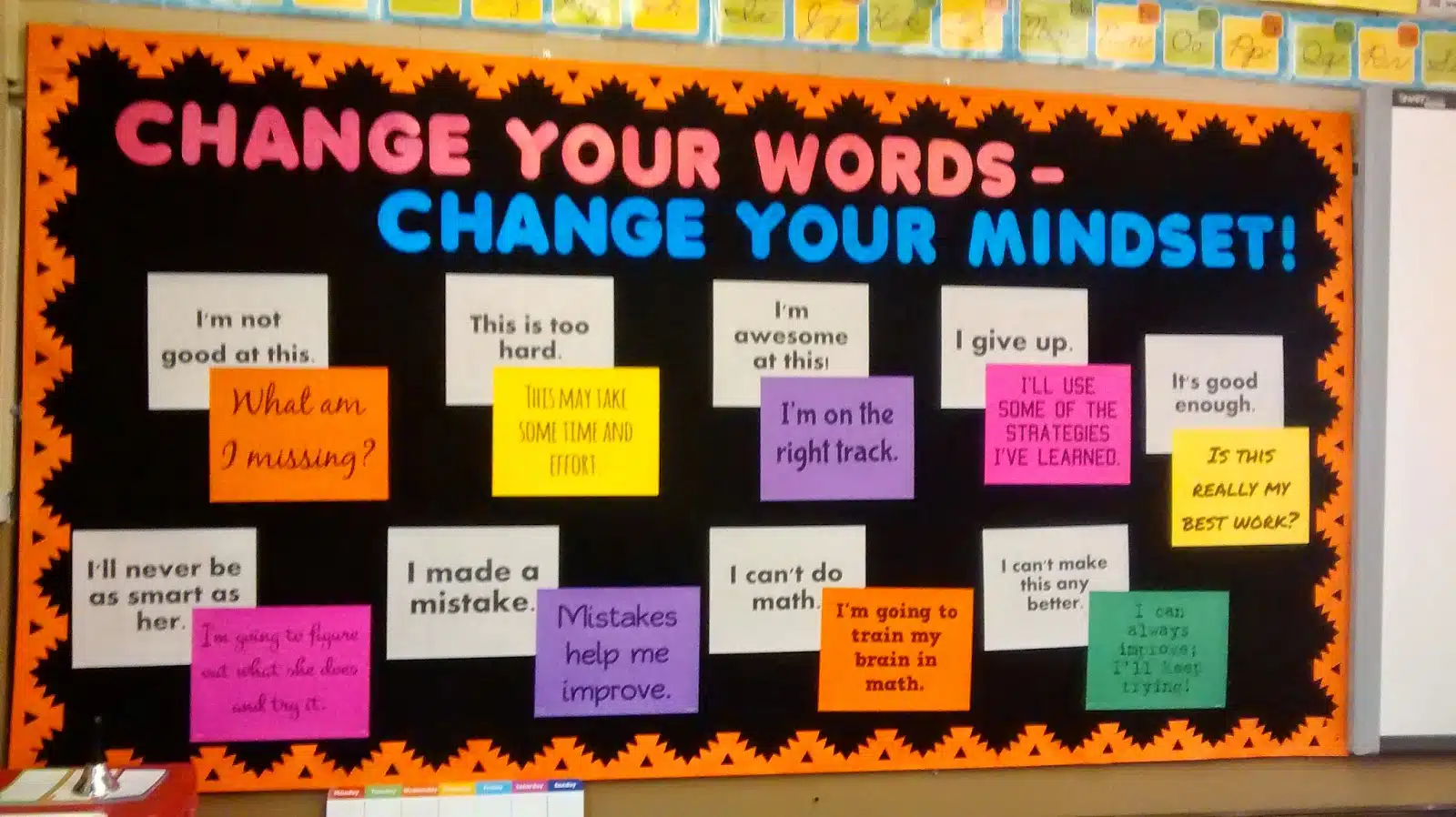 The words printed on gray card stock represent a fixed mindset. People with a fixed mindset believe that we each live in a box. There are skills that are in our box, and they will always be in our box. There is nothing we can do to change that. And, there are skills that are outside our box. They, too, will remain where they are.
They believe that intelligence and ability are fixed, defined. Effort is not required. Failure is bad because it is viewed as defining. Those with a fixed mindset avoid challenges for this reason.
The words printed on colored card stock represent a growth mindset. People with a growth mindset view themselves as plants. They have the ability to grow, but they must choose to grow. They believe that we are in complete control of our intelligence and abilities. If there is something we cannot do, it is because we have not put in the hard work necessary to master it.
I'm asking my students this year to listen for people speaking in the fixed mindset and to offer them a statement in the growth mindset instead.