This blog post contains Amazon affiliate links. As an Amazon Associate, I earn a small commission from qualifying purchases. This comes at no cost to you. Thanks for your support of Math = Love!
I saw this GRIT poster on pinterest, and I decided I had to recreate it for my classroom this year.
G – Give it your all
R – Redo if necessary
I – Ignore giving up
T – Take time to do it right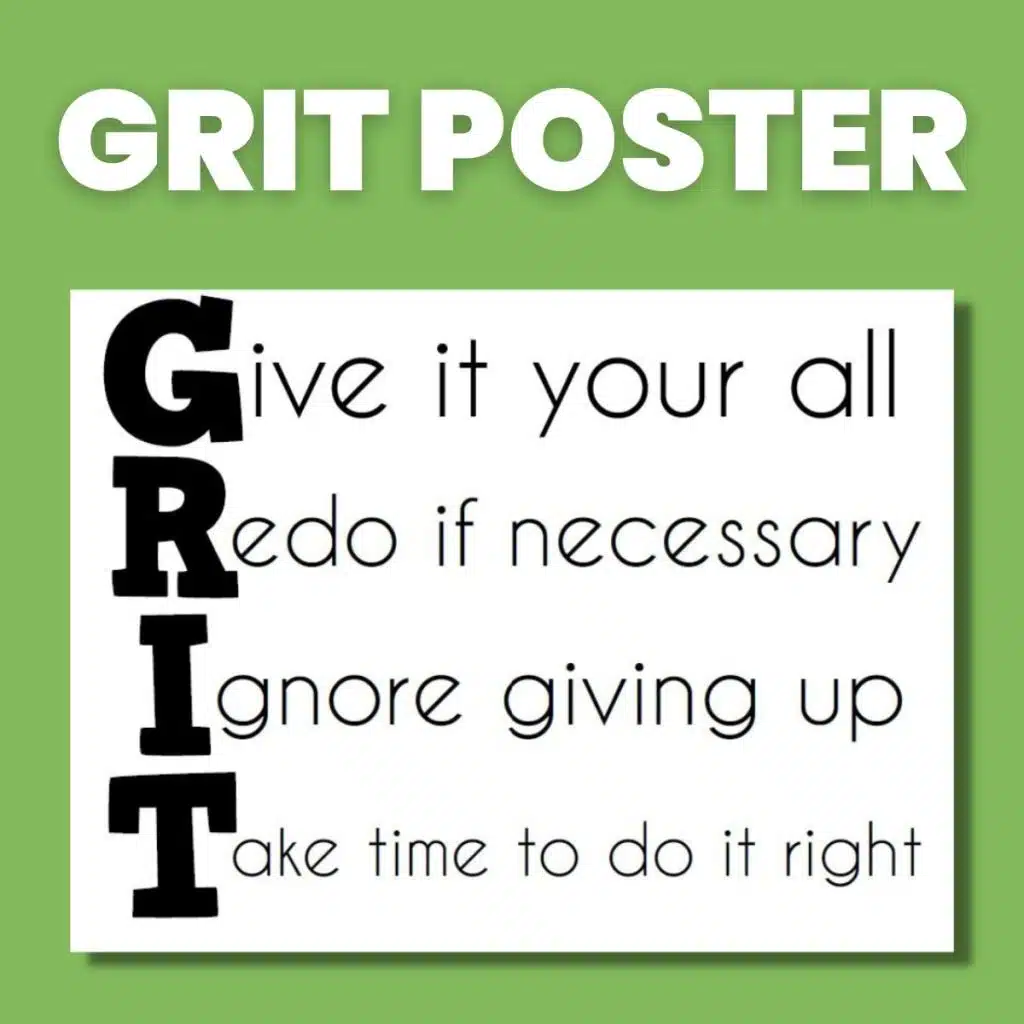 Here's my typed version of the GRIT Poster.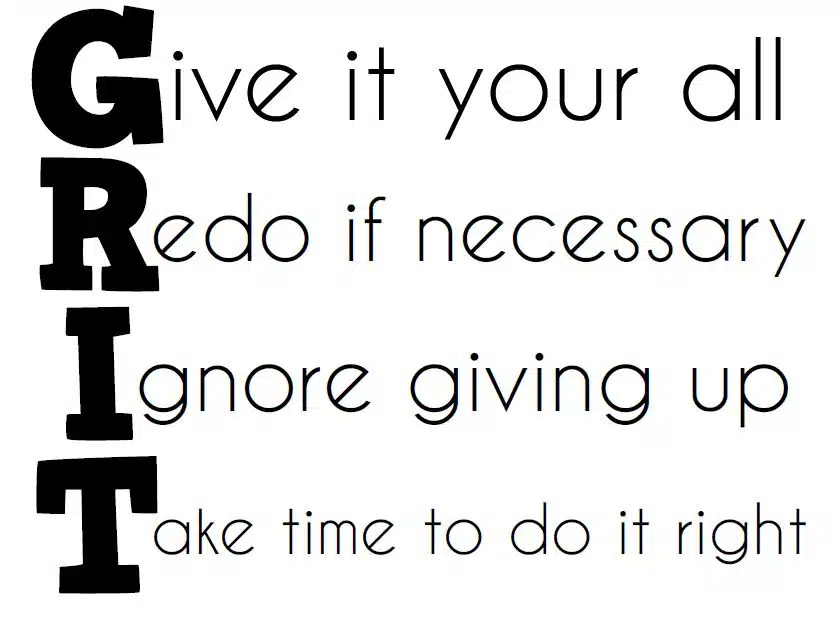 I have formatted this GRIT Poster to print on 18″ X 24″ paper. You can print this size of black and white poster at Staples for $1.99! Then, all you have to do is laminate it to have a pretty giant poster to hang on your wall for just a couple of dollars. You can upload the file online, pay with your credit or debit card, and then just walk in the store and pick it up. I did this last year with my "What Zone are you in?" Poster and loved the results.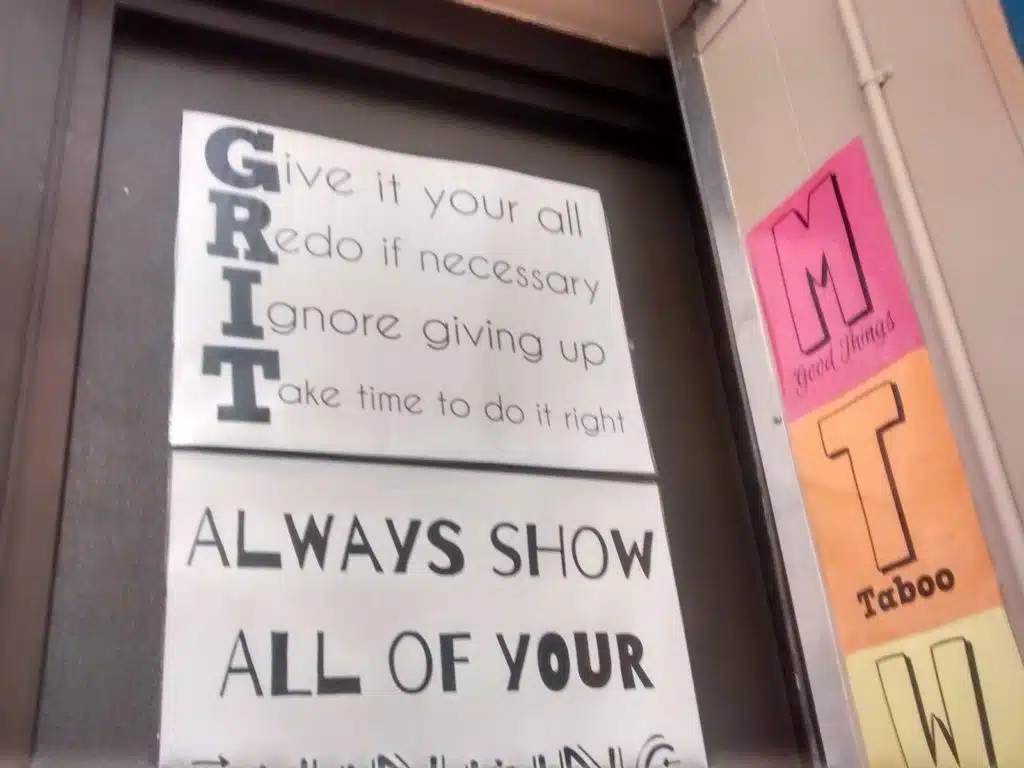 Don't worry, you can still print on letter sized paper from the PDF if that's more your style. Just tell it to "Fit to Size" when you print.
More Free Printable Classroom Posters