On my podium, I hung a poster which reads "Ms. Hagan. Teacher of Awesome. (And by "Awesome" I mean "Math.")
The saying for this poster was inspired by a poster I saw shared on Pinterest.
You'll obviously need to update the file to reflect your own name!
Another year, I printed the posters on several different colors of paper. I thought it added a bit of "pop" to my room.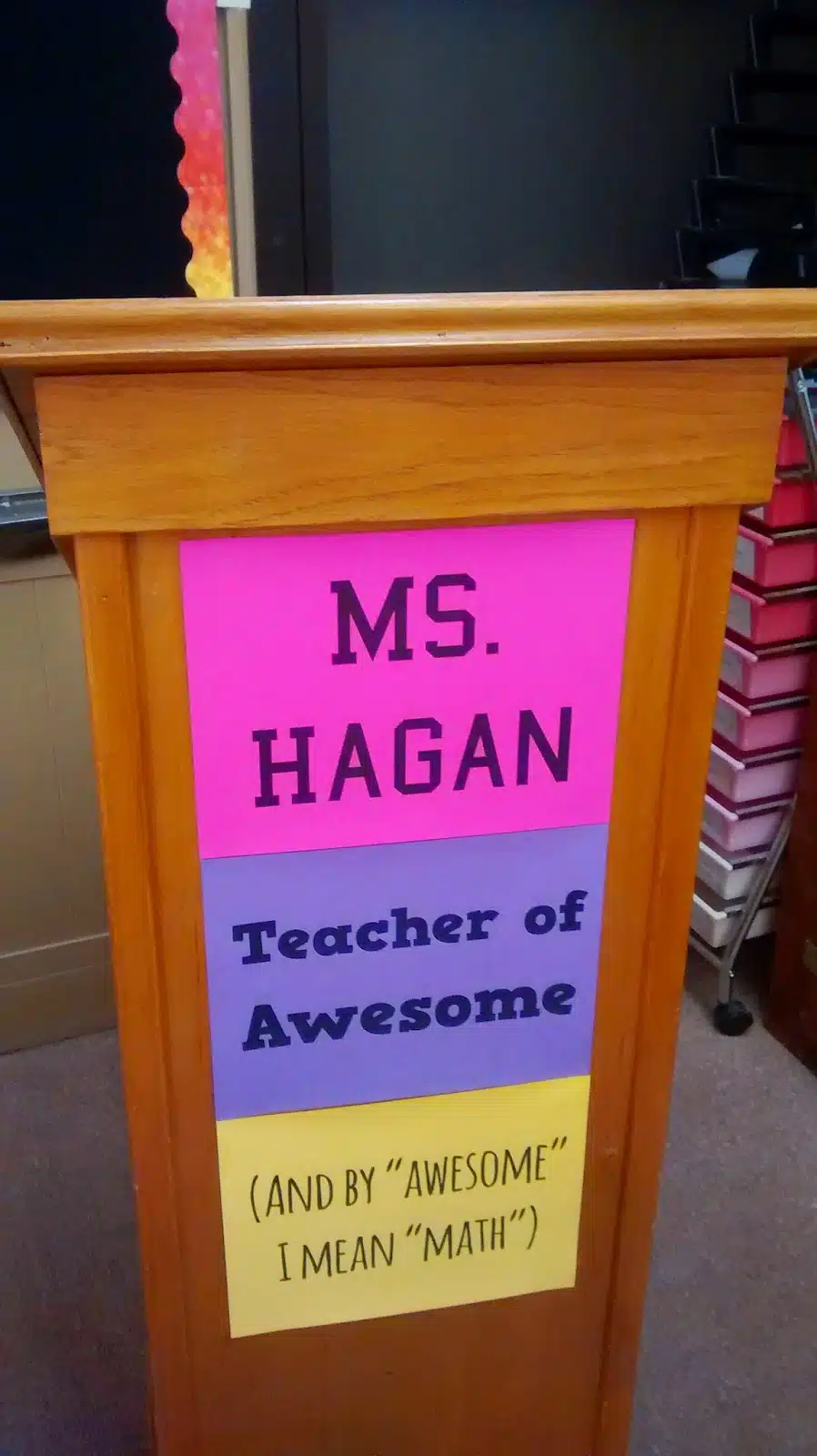 Free Download of Teacher of Awesome Poster

Teacher of Awesome Poster (Editable Publisher File ZIP) (165 downloads)

More Free Printable Math Posters