This blog post contains Amazon affiliate links. As an Amazon Associate, I earn a small commission from qualifying purchases. This comes at no cost to you. Thanks for your support of Math = Love!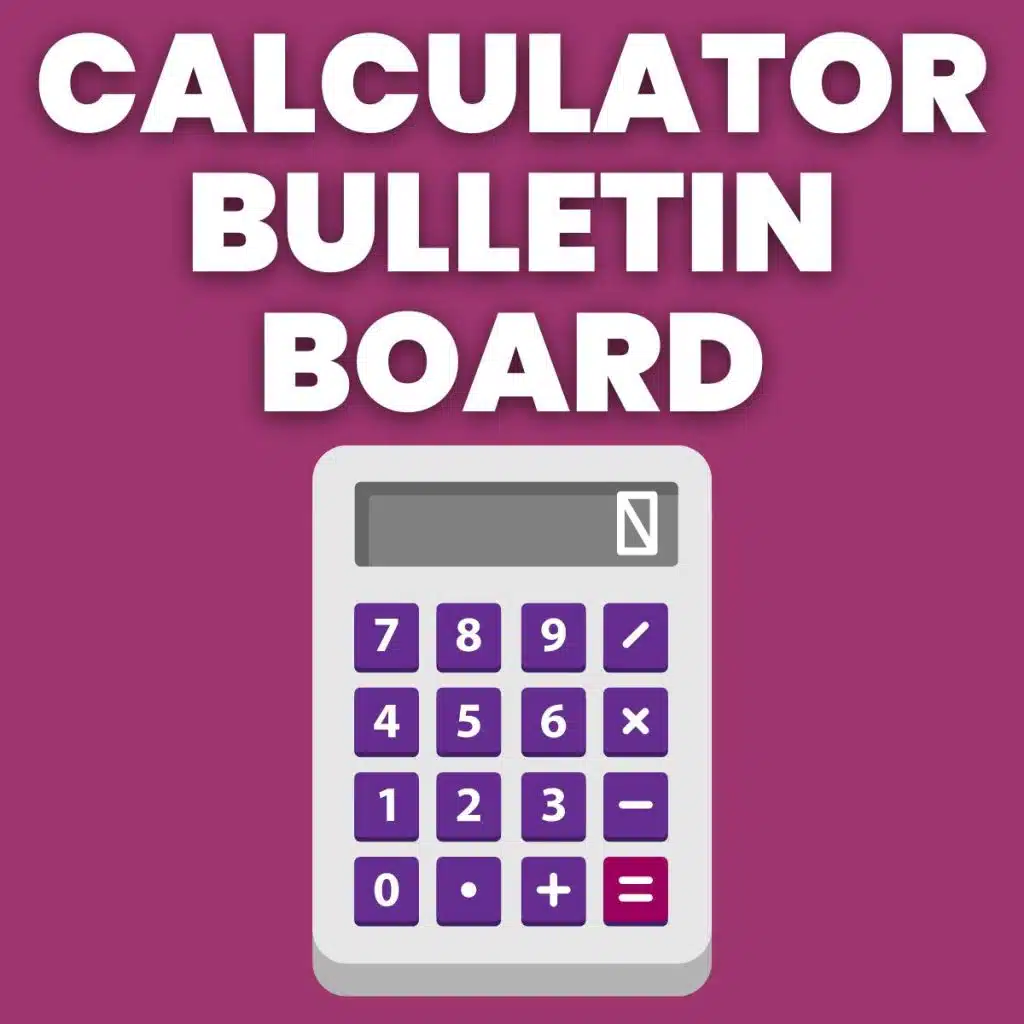 I created this calculator bulletin board in my math classroom to serve as a handy reference to both myself and my students.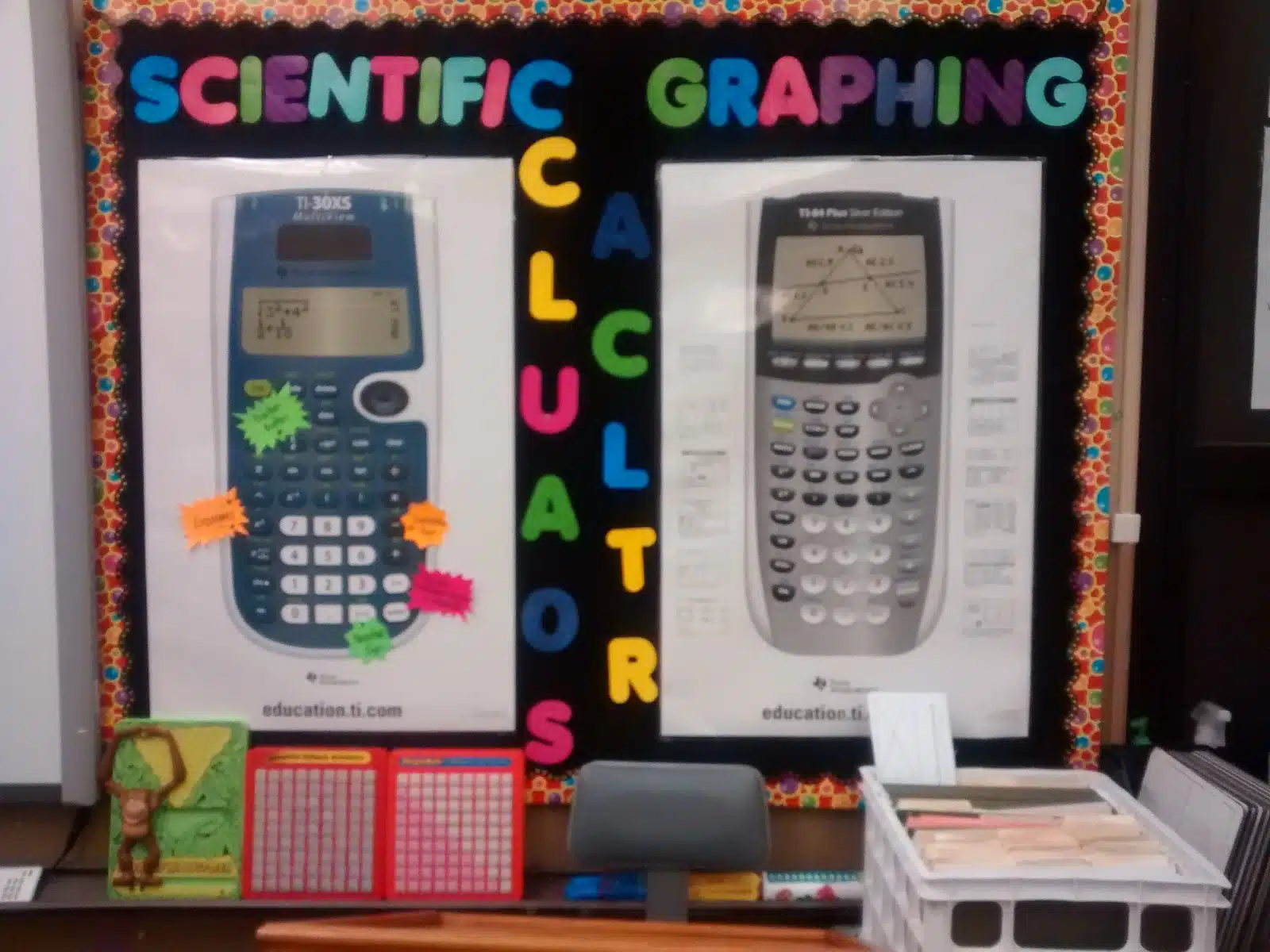 I used bulletin board letters which I bought from Dollar Tree to spell out Scientific and Graphing above the two different calculator posters I got from Texas Instruments.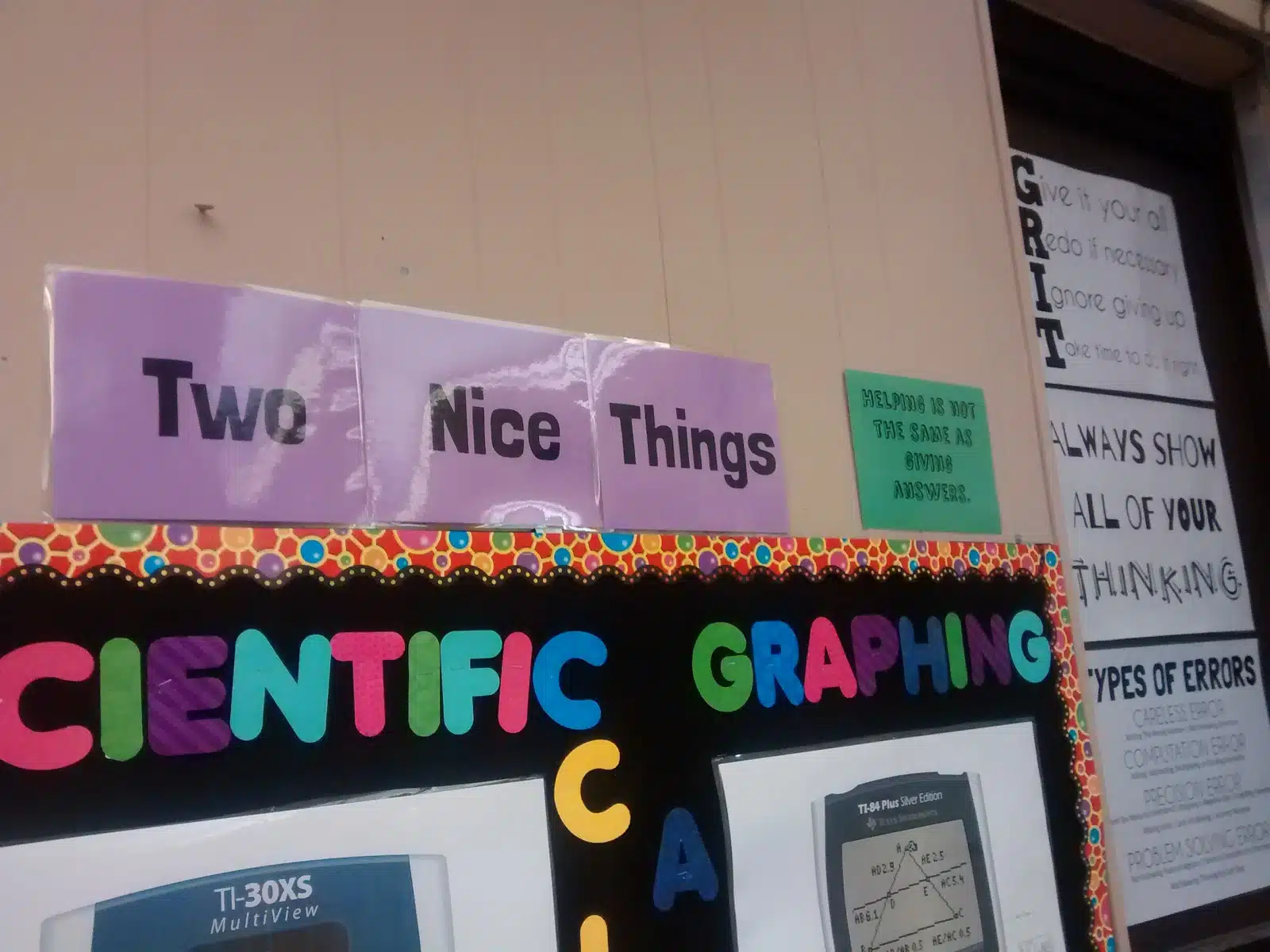 I added specific reminders about what buttons that students should use on the TI-30XS Scientific Calculator.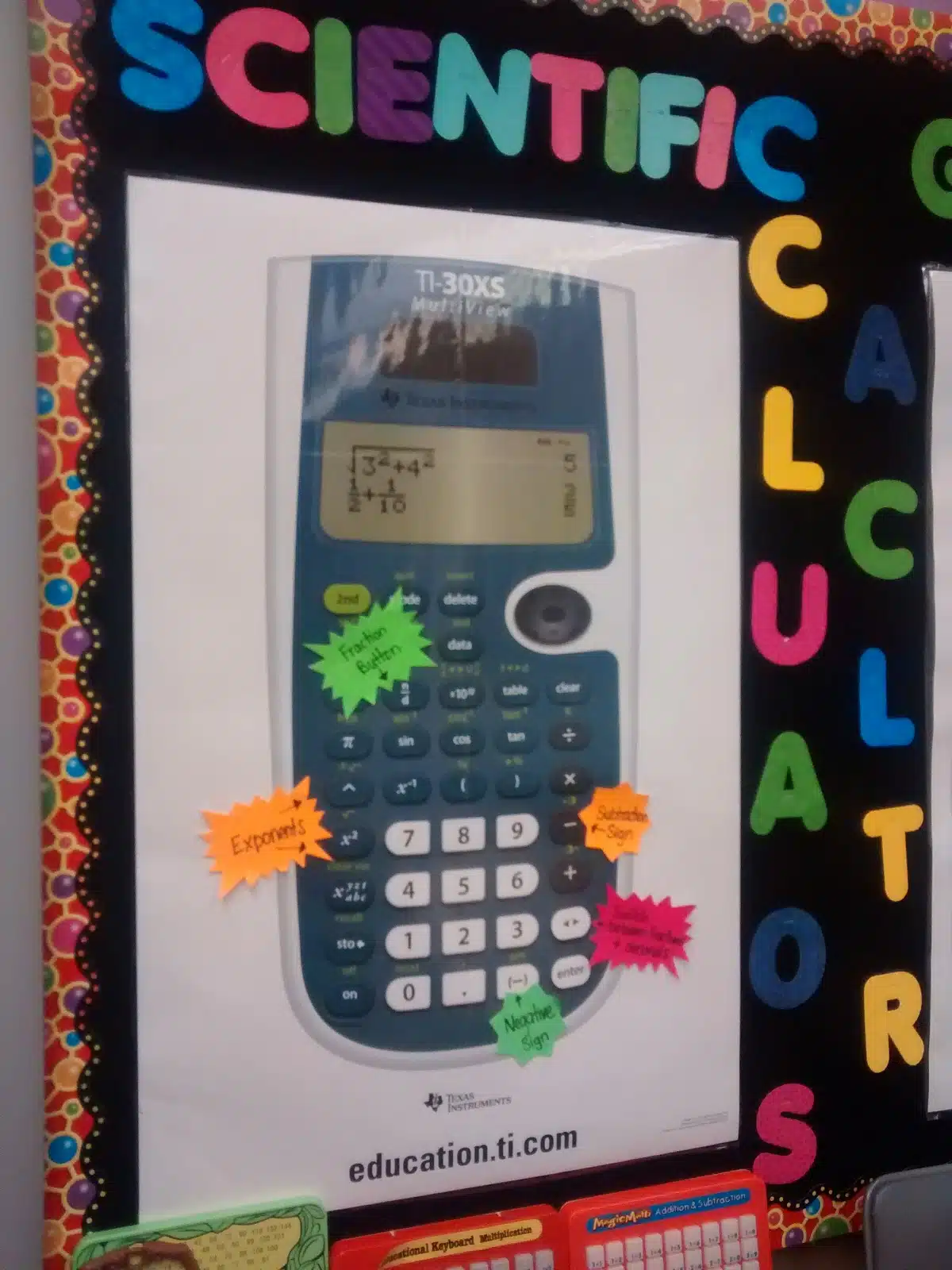 Previously, I used my larger bulletin board to serve the same purpose.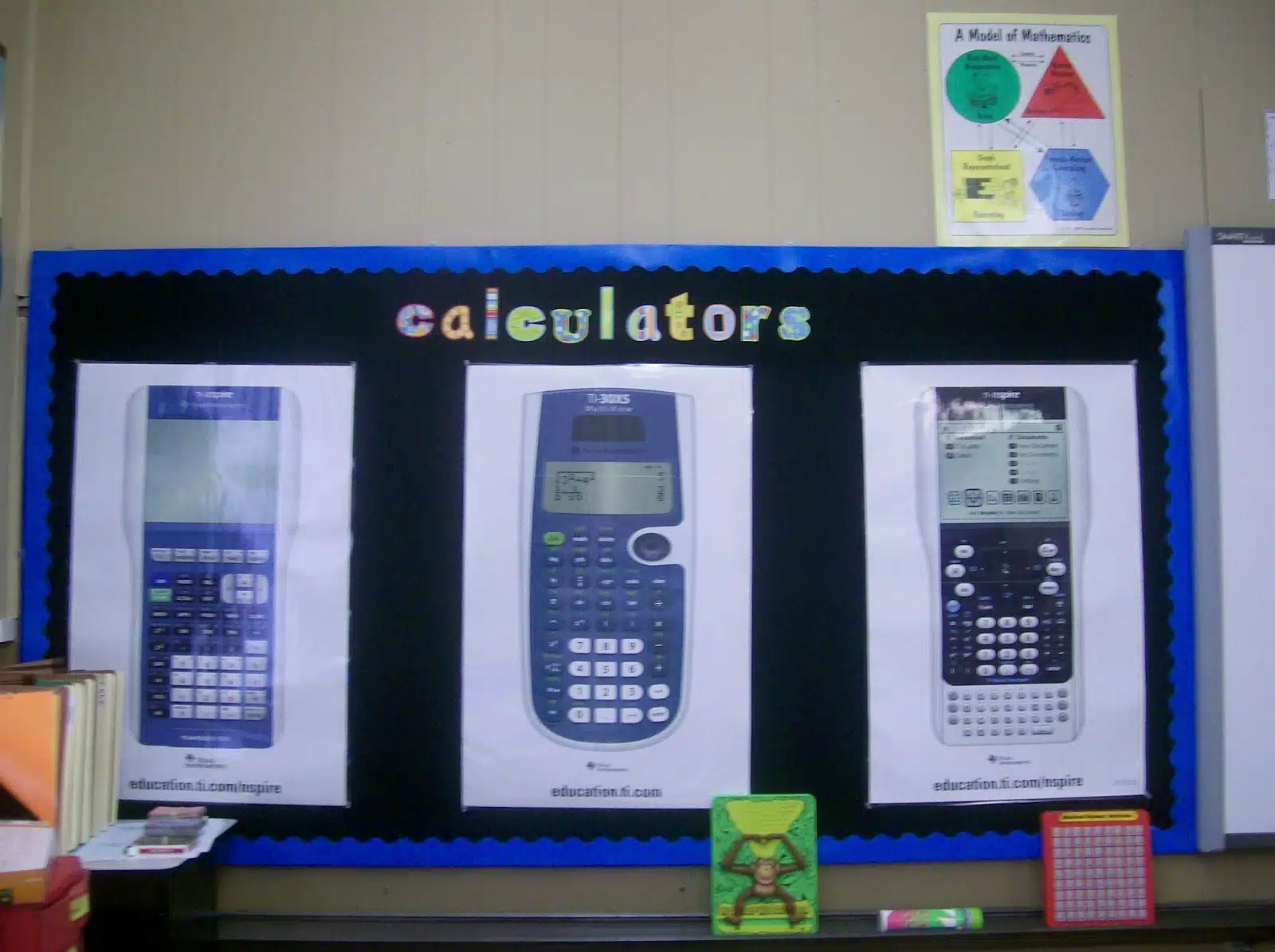 More Math Bulletin Board Ideas