This blog post contains Amazon affiliate links. As an Amazon Associate, I earn a small commission from qualifying purchases. This comes at no cost to you. Thanks for your support of Math = Love!
I created this interactive Witzzle Bulletin Board to make it easy to play Witzzle throughout the year with my students. I love using the game of Witzzle as a beginning of the year activity or as a brain break or early-finisher activity throughout the school year. Not sure how to play Witzzle? I've got a blog post about that! It's one of my favorite ways to infuse mental math into my classroom.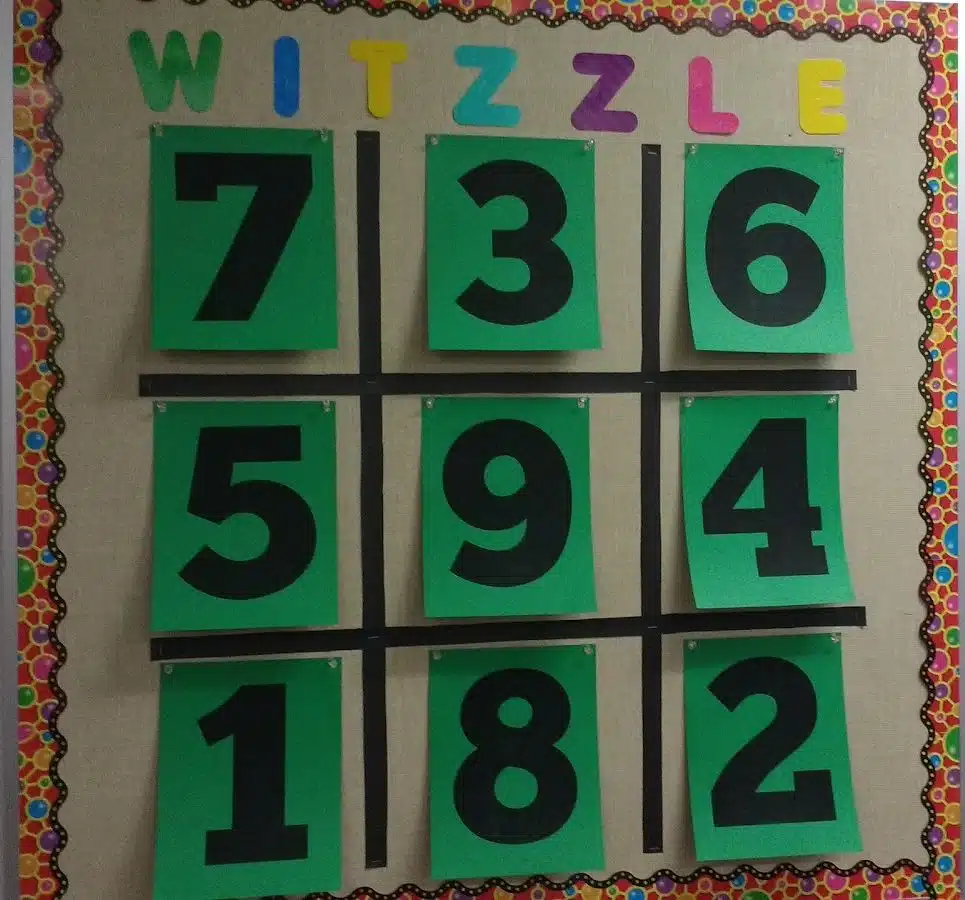 I cut up strips of black butcher paper to make a sort of tic-tac-toe board on the bulletin board. Then, I printed the numbers from 1 to 9 on cardstock and hole-punched the top corners of each page. This allowed me to hang each page on a pair of thumbtacks on my bulletin board. I thought this would be the easiest way to change out the numbers throughout the year.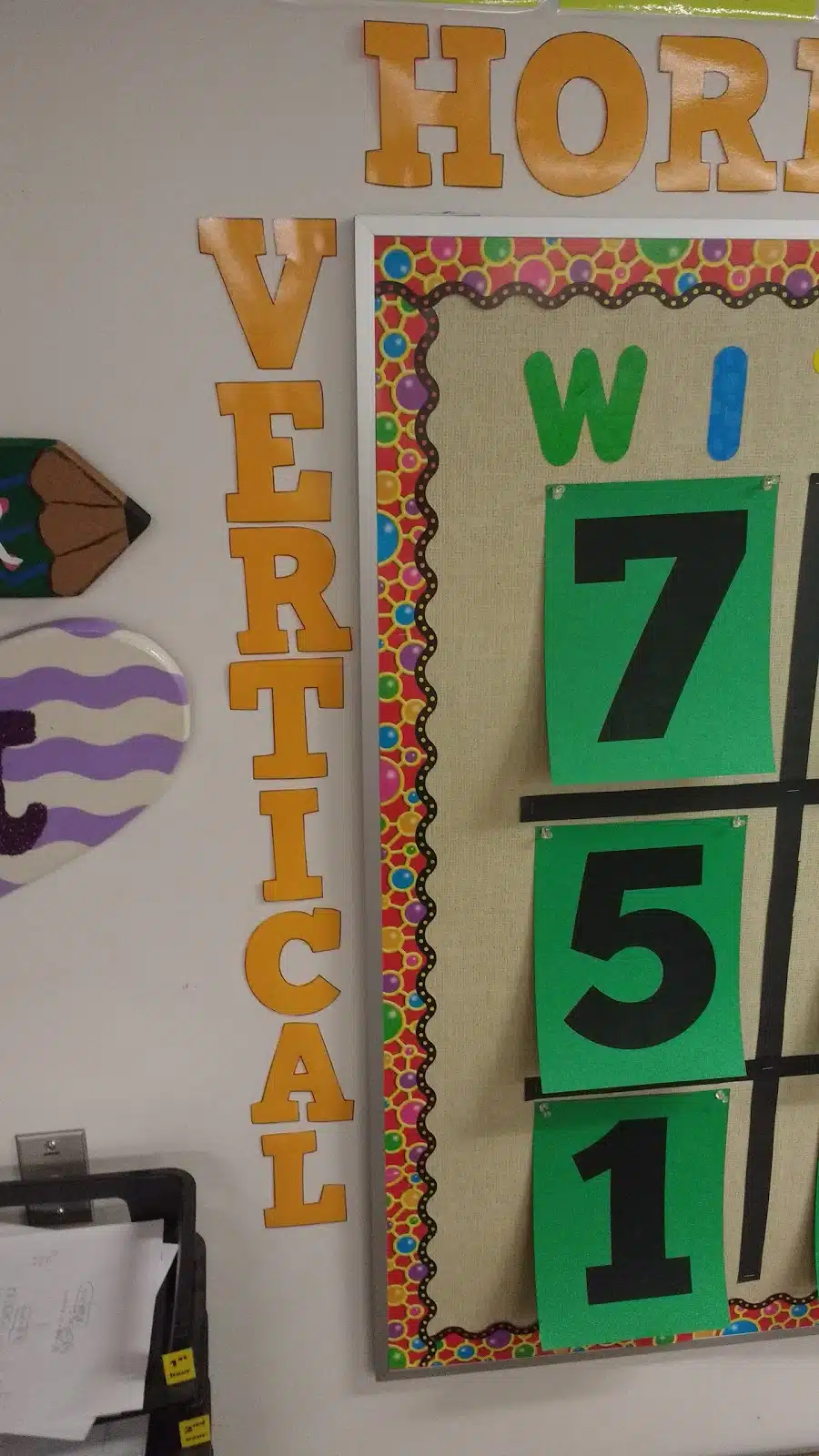 More Fun Activities for the First Week of School