This blog post contains Amazon affiliate links. As an Amazon Associate, I earn a small commission from qualifying purchases. This comes at no cost to you. Thanks for your support of Math = Love!
I want to share a systems of equations foldable I created for my Algebra 2 students to glue in their interactive notebooks.
First, we did a pretty basic interactive notebook page on how to solve systems of equations by graphing.
We began by defining two important terms: system of equations and solution.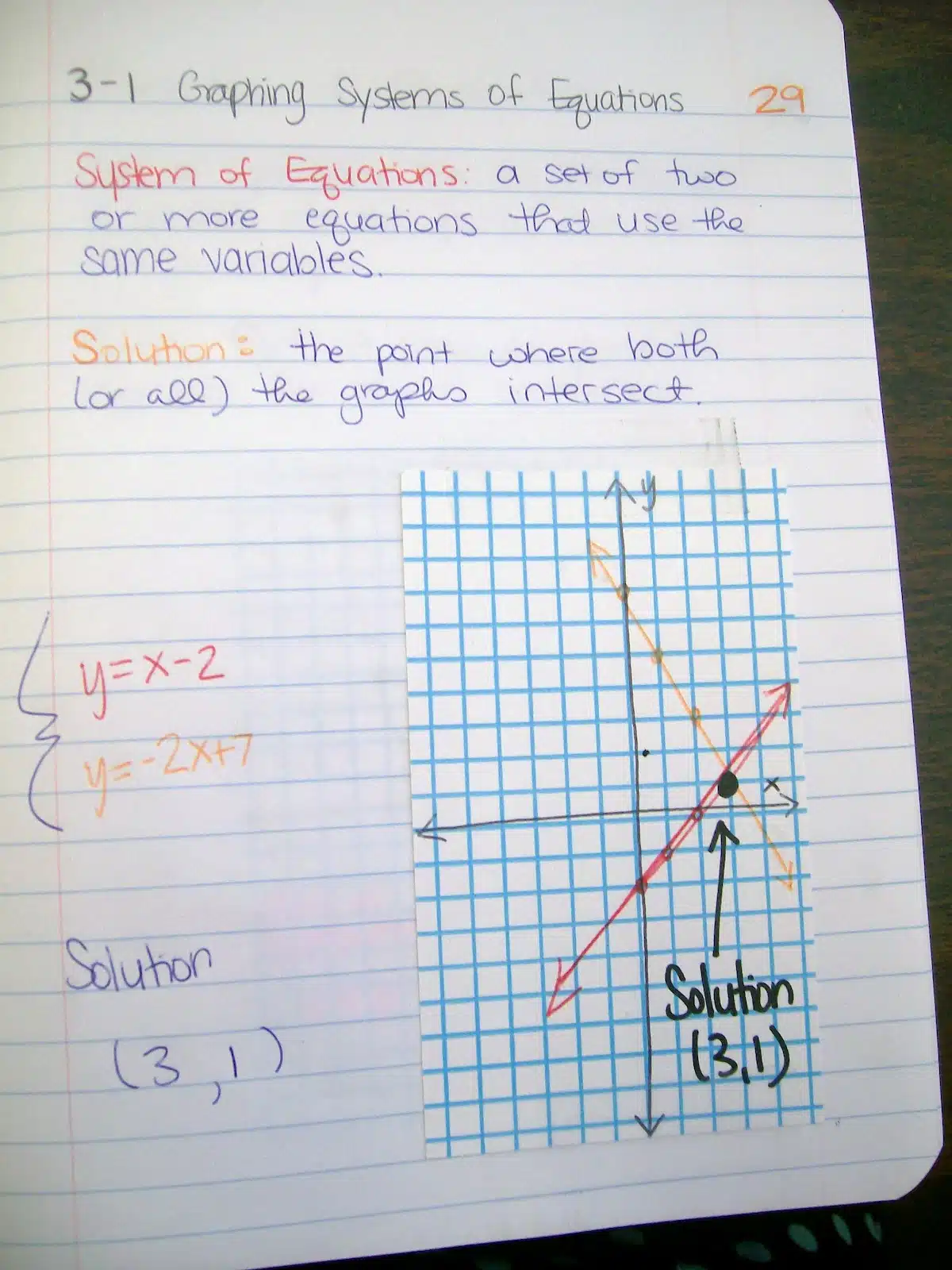 I love having students glue these graph paper index cards in their interactive notebooks when I decide to have students graph something on a whim.
Then, we made a 3 door foldable over the 3 types of systems.
This basic 3 door foldable template (download shared at the bottom of this post) is one of my go-tos.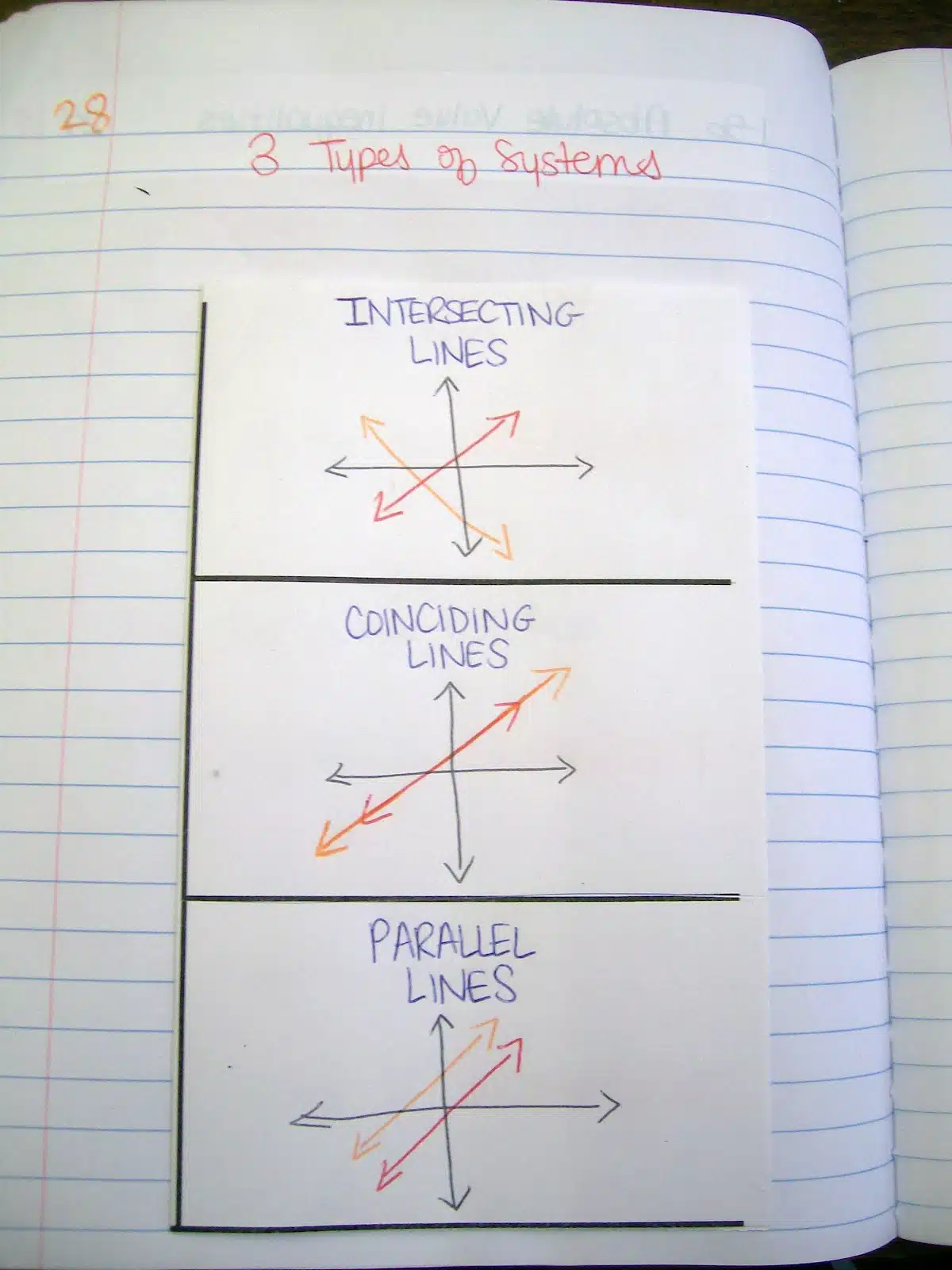 Each flap on the foldable represents a different type of systems: intersecting lines, coinciding lines, and parallel lines.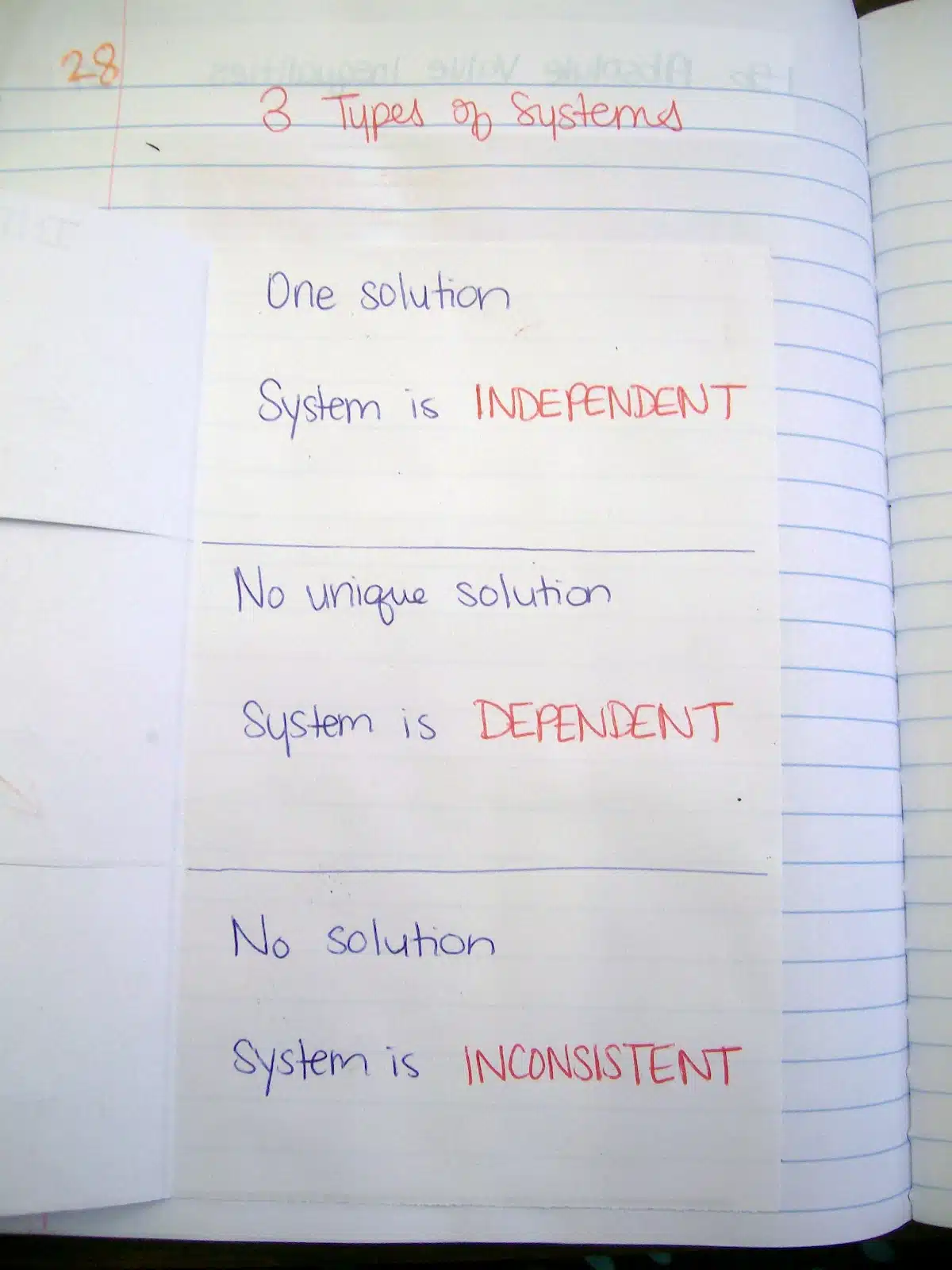 The inside of the foldable shares the number of solutions that each system has and its proper name (independent, dependent, or inconsistent).
More Resources for Teaching Systems of Equations and Inequalities