Today I'm sharing a standard form of a linear equation foldable I created for my Algebra 1 classes.
Last week, my Algebra 1 students worked with linear equations in both slope intercept form and standard form. We practiced graphing equations in standard form by converting to slope intercept form and by graphing intercepts. At first, my students did not like graphing intercepts. However, after several problems, that became their method of choice.
I created a foldable to help students organize their notes on standard form. I wanted students to know exactly where to look for the steps in solving and where to find a completed example.
Here is a picture of our completed booklet foldable after being glued in our Algebra 1 interactive notebooks.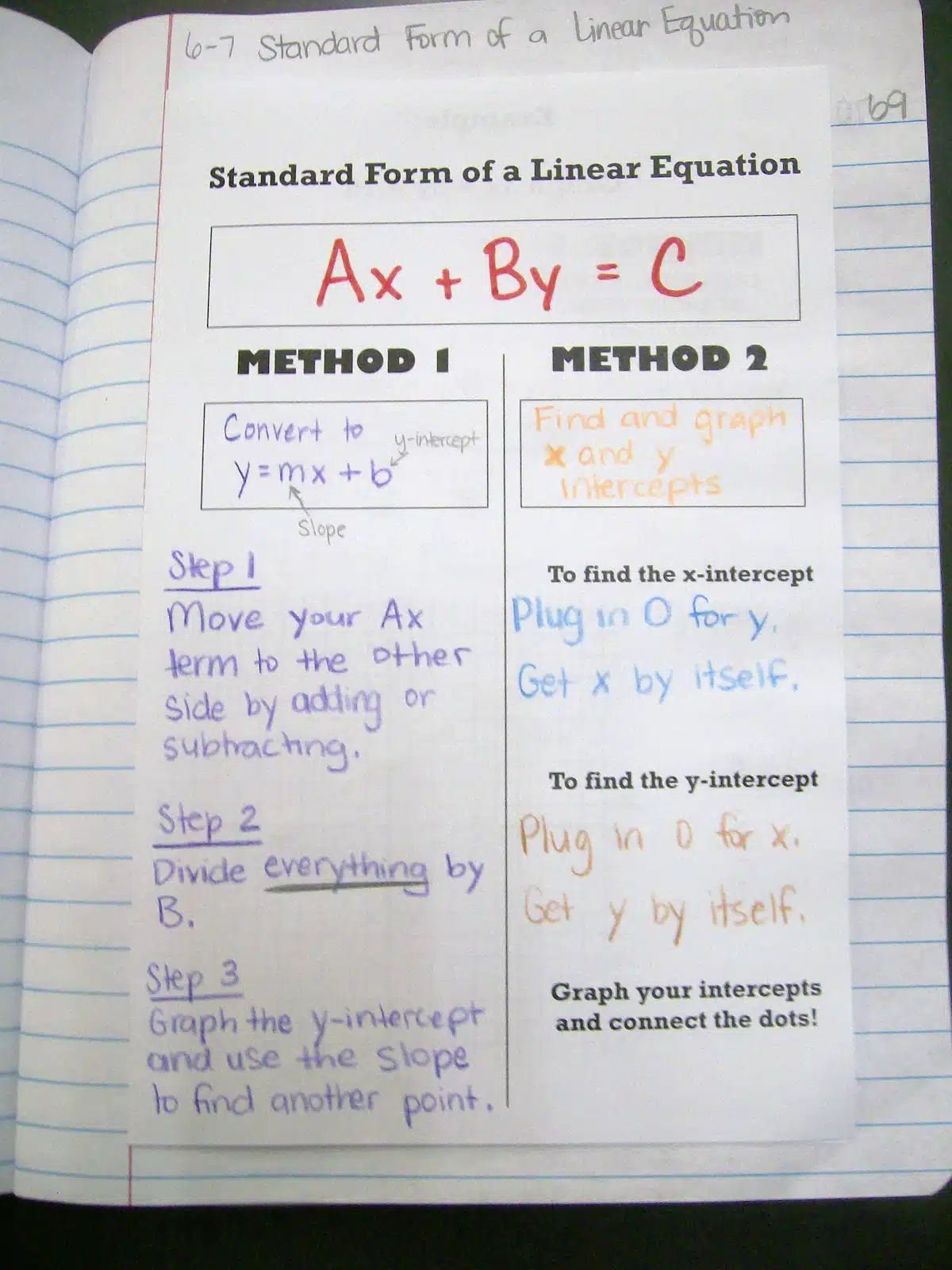 On the inside of the foldable, we solved the same problem using both methods.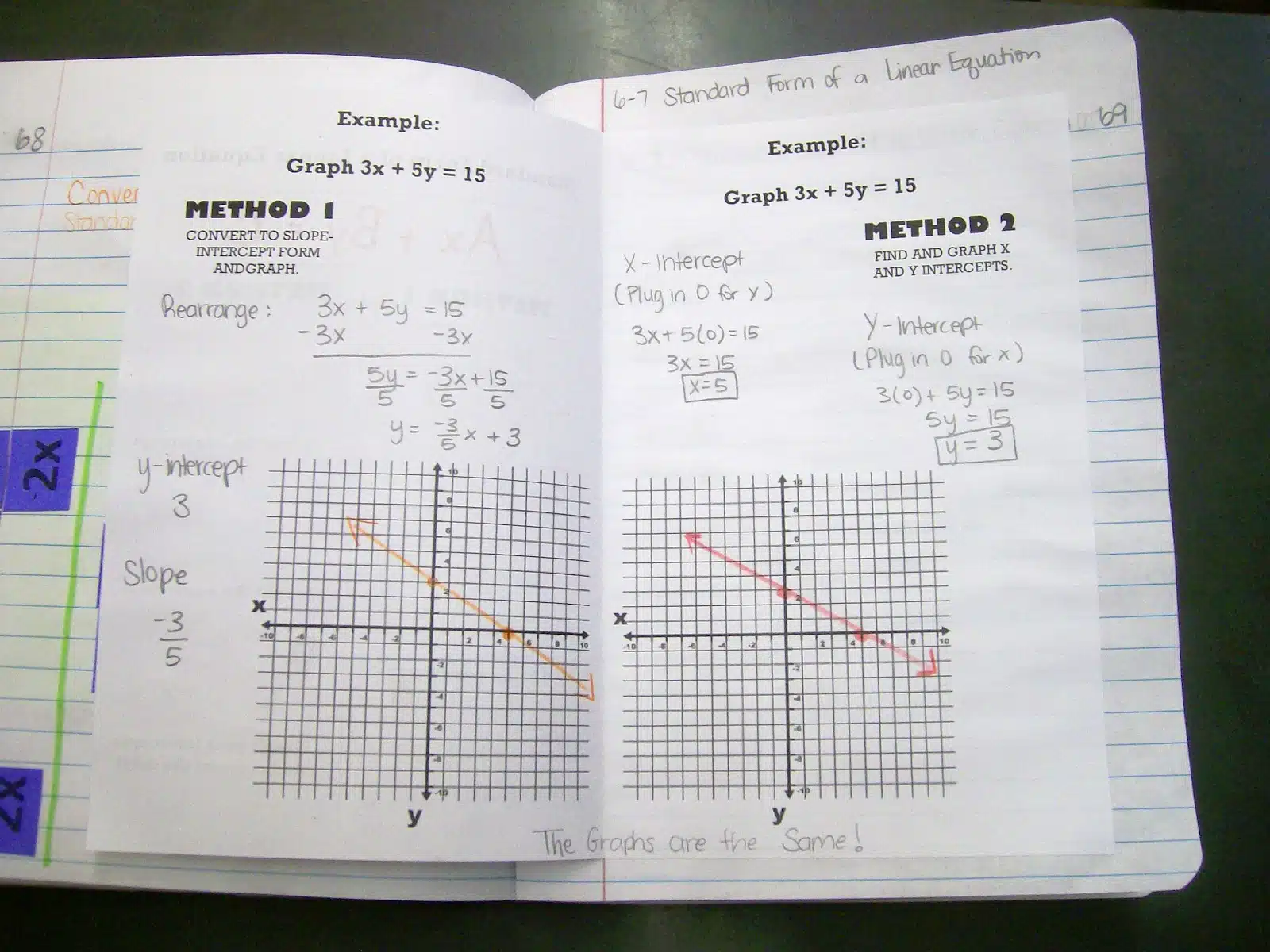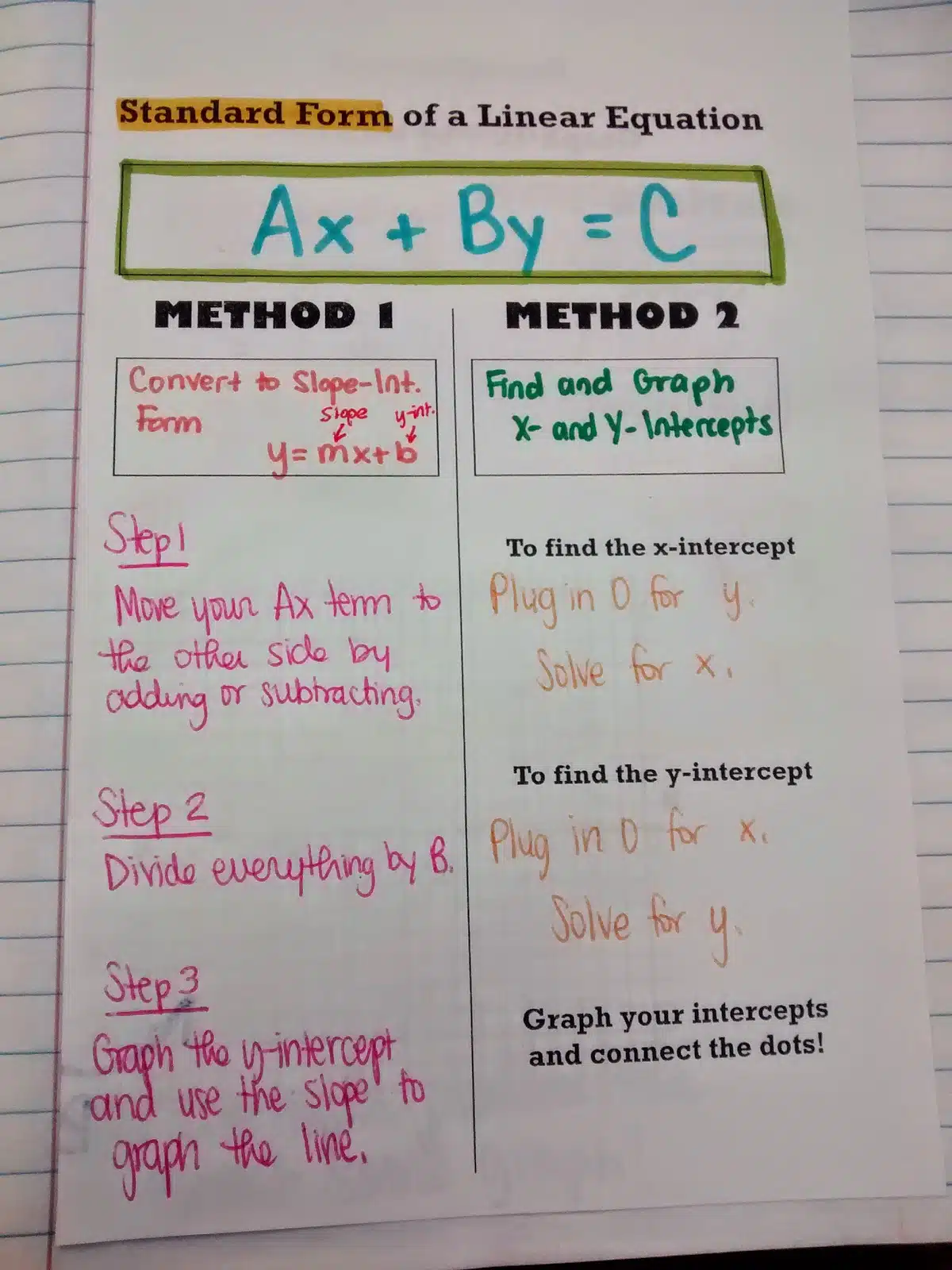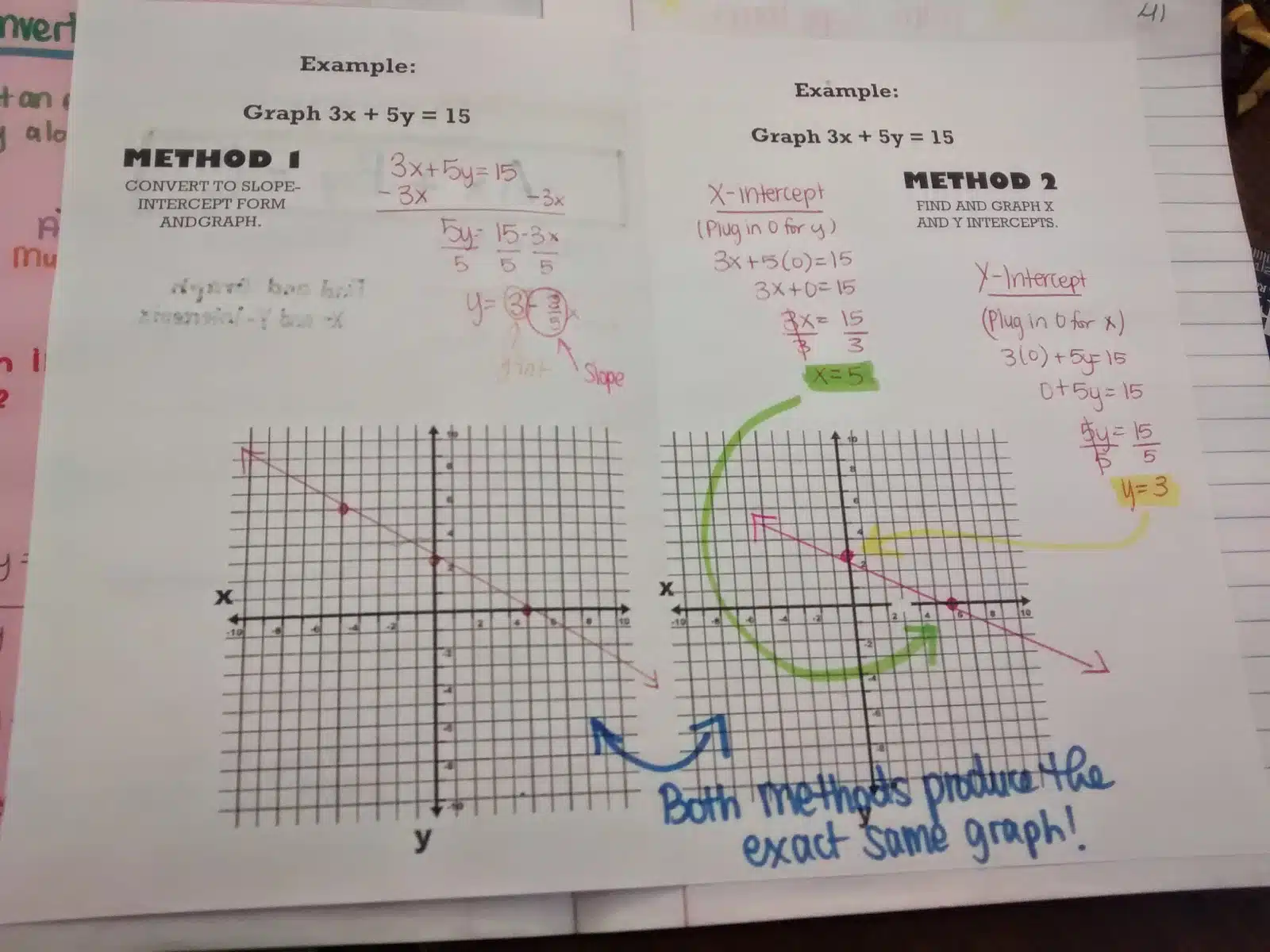 I also created a standard form of a linear equation cut and paste activity for my students to complete that you might be interested in.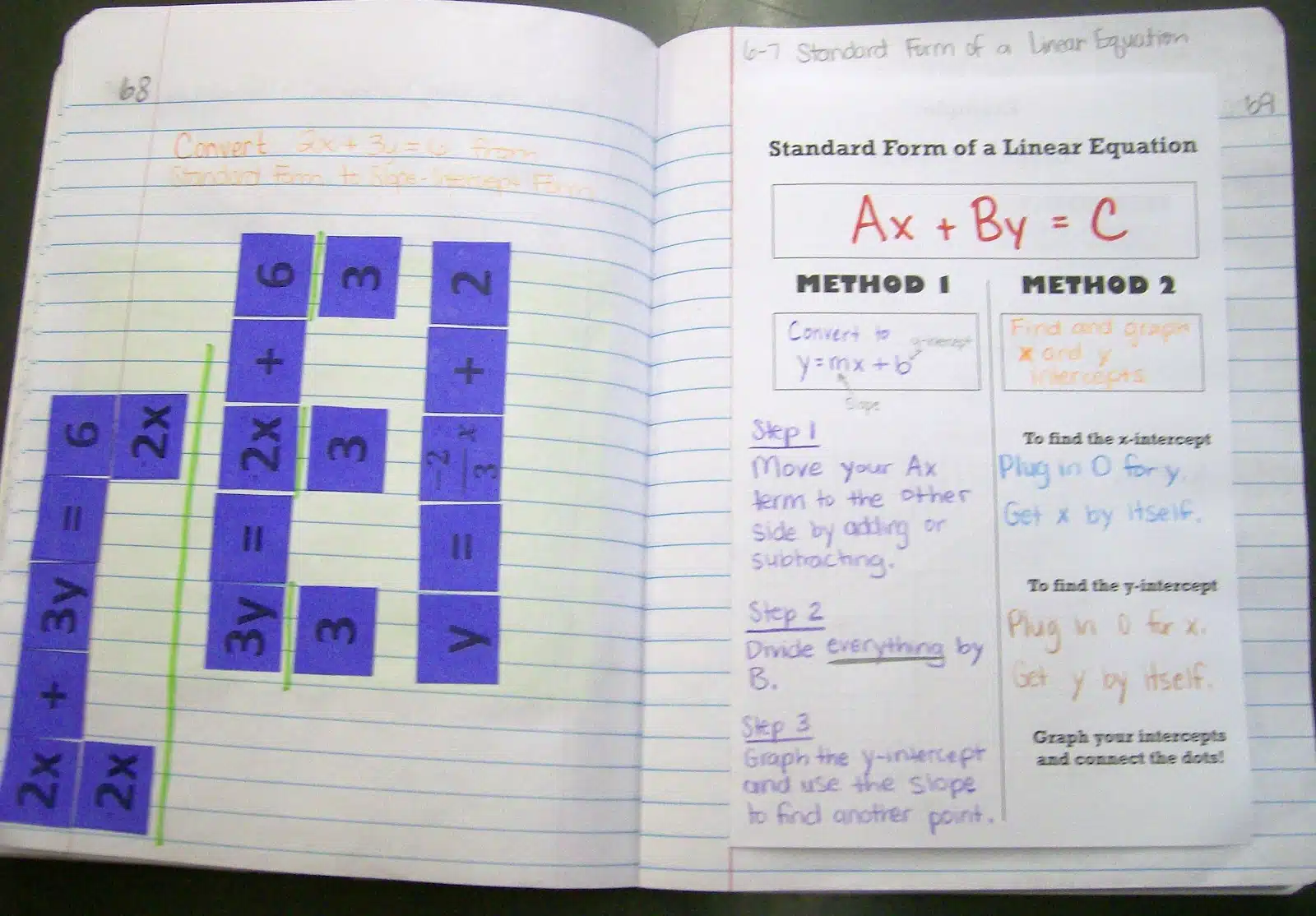 More Activities for Teaching Forms of Linear Equations