Yesterday, I finally introduced my Algebra 1 students to slope intercept form using a new y=mx+b foldable that I created. .
I have had several students who have been really anxious to get to this part of the chapter. These are students who are taking Algebra 1 for the second time or have moved in from another school district. Most of my students, however, have never seen this equation before in their lives.
Last Saturday, as I was "teaching" Saturday School, I came up with the idea for this foldable. I say "teaching" because all I really did was help one student with EOI practice questions and teach two other students how to do KenKen puzzles. (And, if you haven't signed up for the KenKen teachers program, you totally should. They will e-mail you a ton of new puzzles each week! I like to use these for early finishers or that class that finishes ten minutes faster than all of your other classes. It is great mental math practice which is something my students definitely need. And, it's building their critical thinking skills. All the students I have done them with so far have loved them. I always start them off on 3 X 3 puzzles, and they will let you know when they are ready to go up to a larger puzzle!)
I want to say that this y=mx+b foldable is original. But, I so rarely come up with something that is completely my own. So if it's not original and you came up with this, please let me know so I can link back to a source.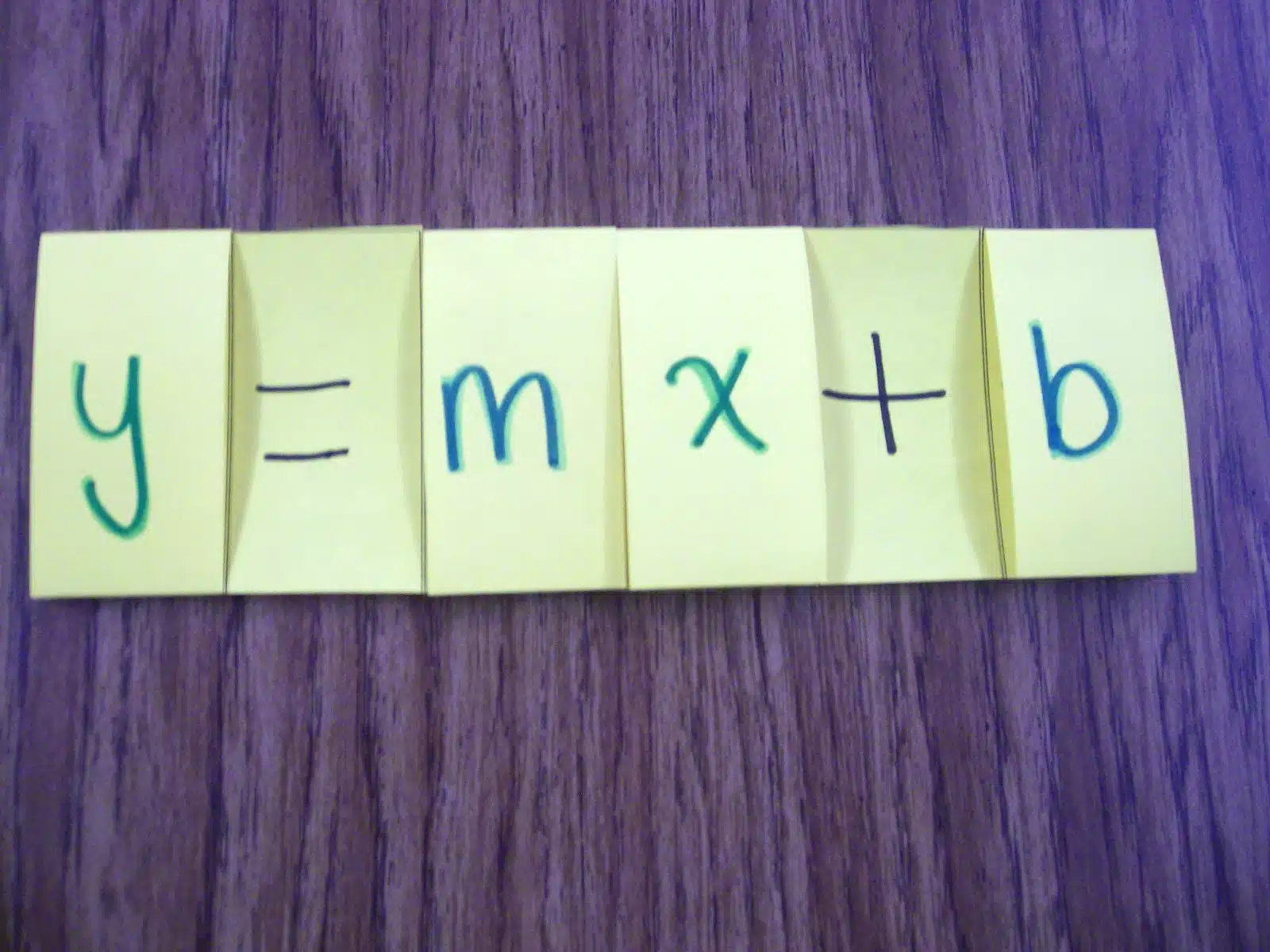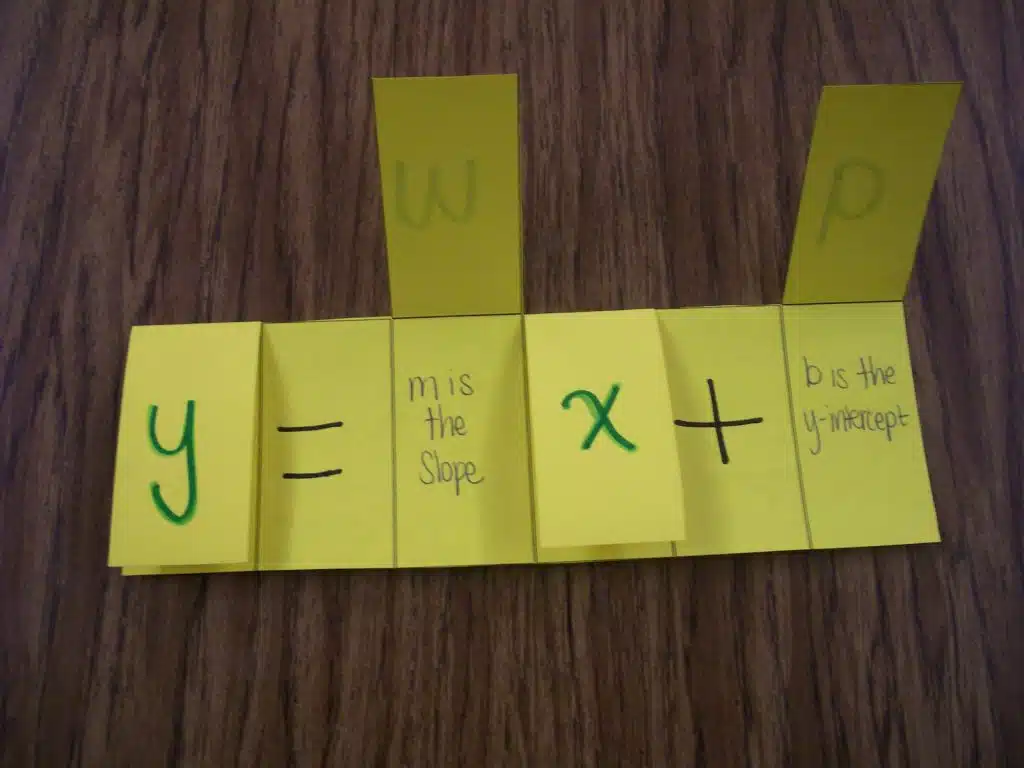 The inside of the tabs remind students what the m and b stand for in slope-intercept form.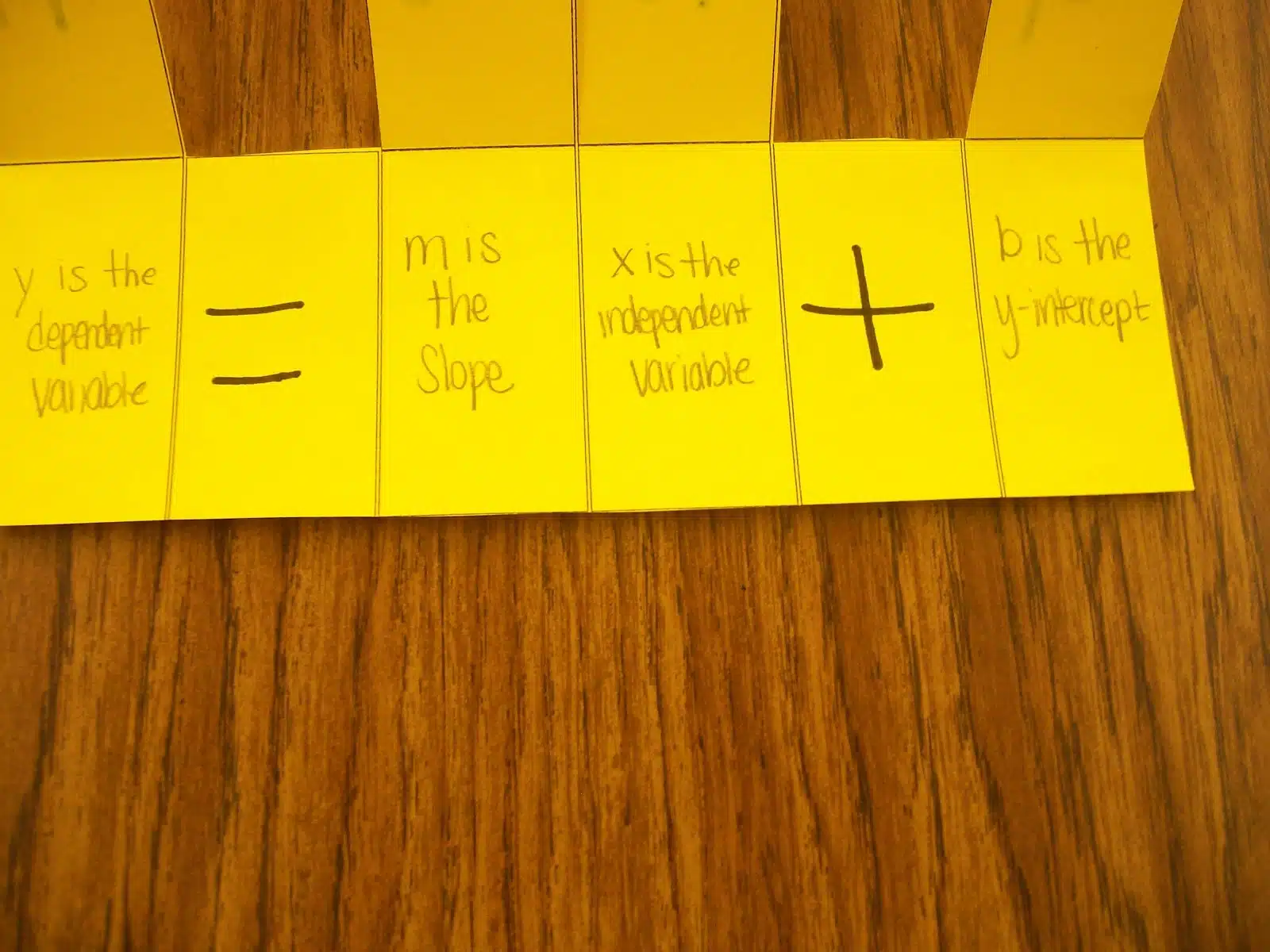 This is the actual color of paper I used. I don't know why it didn't come through in all my pictures.
I used this lesson as an opportunity to circle back once again to independent and dependent variables.
Most of my students are still struggling with converting equations into Slope Intercept Form. So, we'll be working more on that today.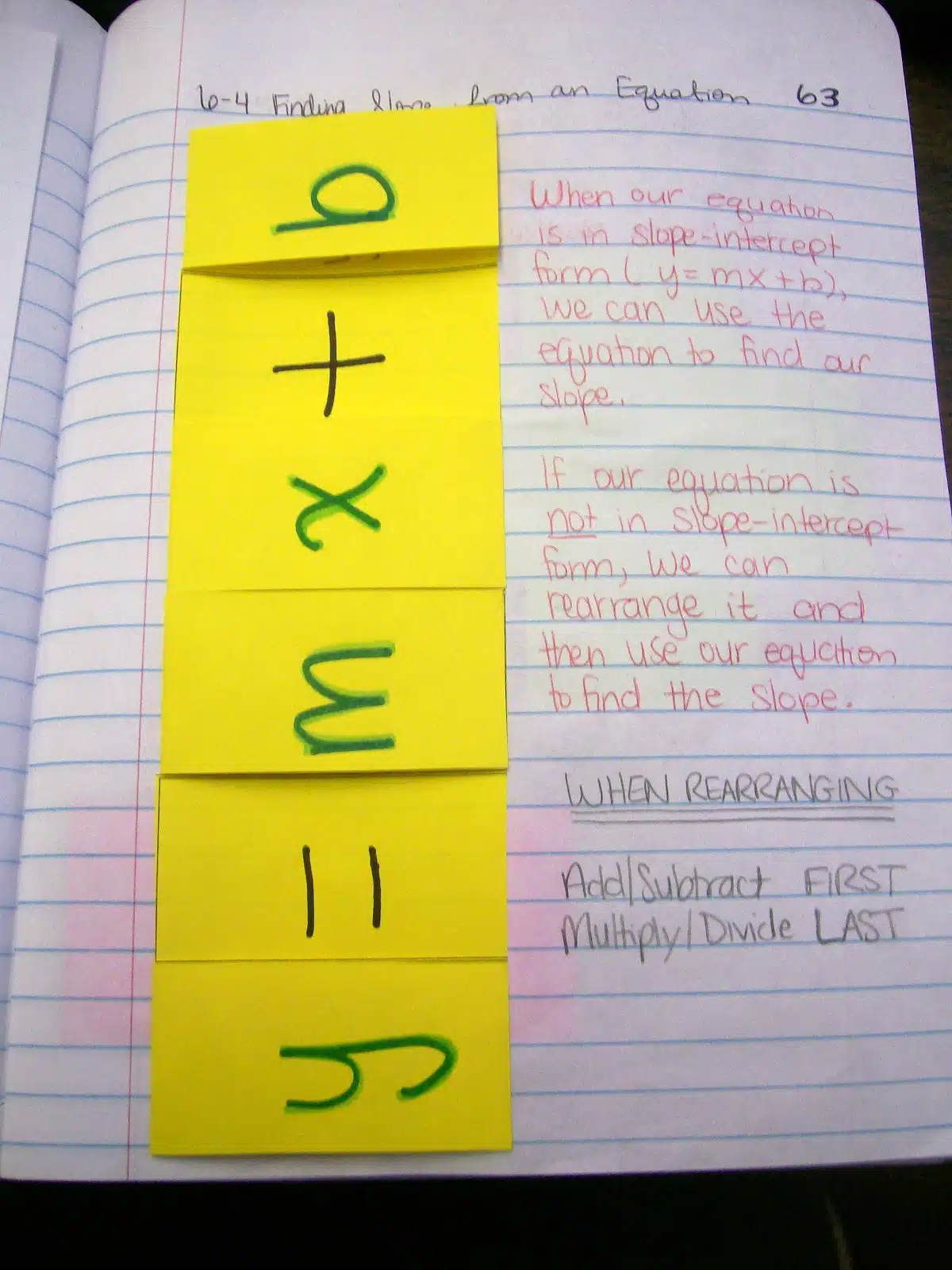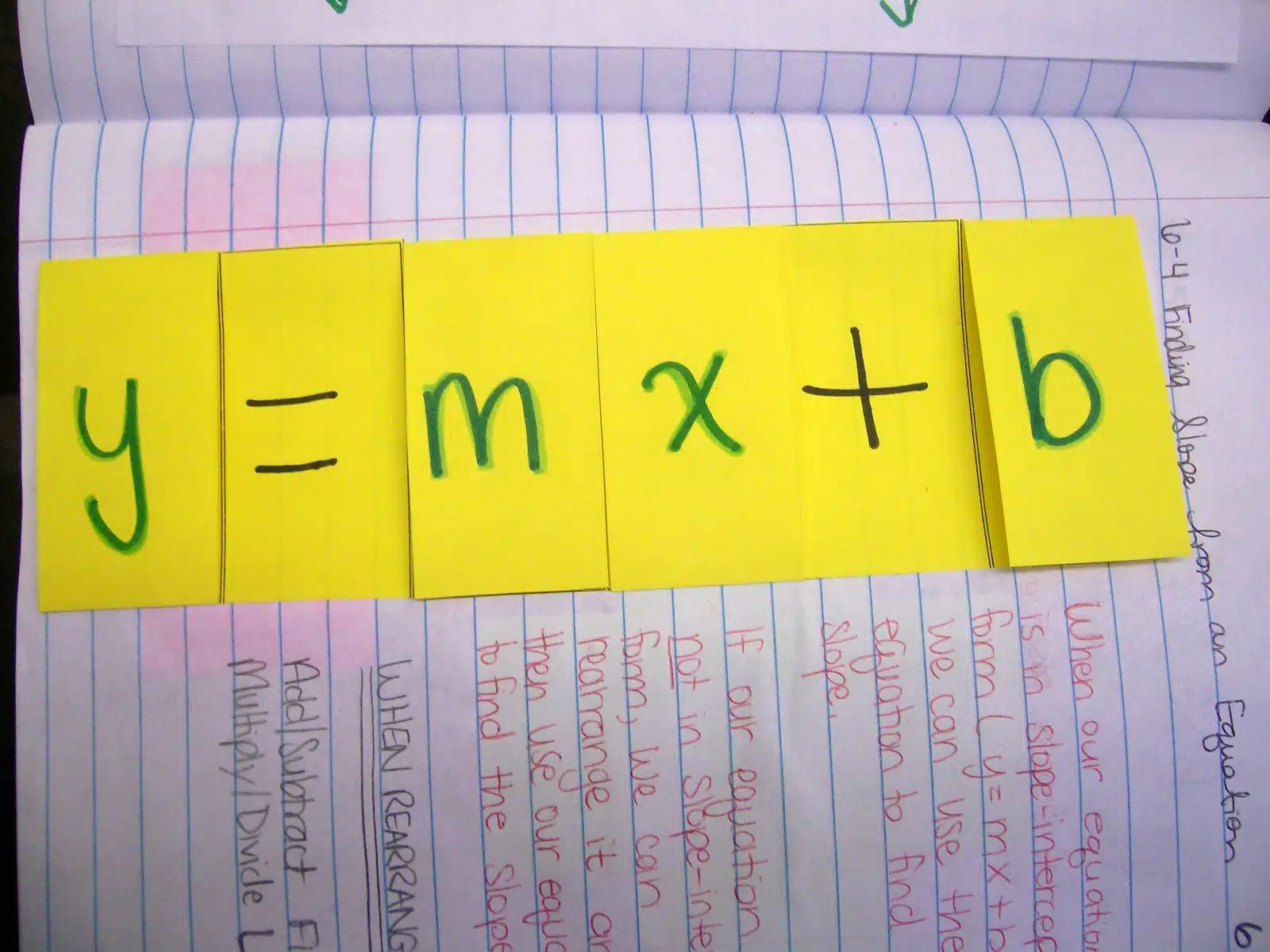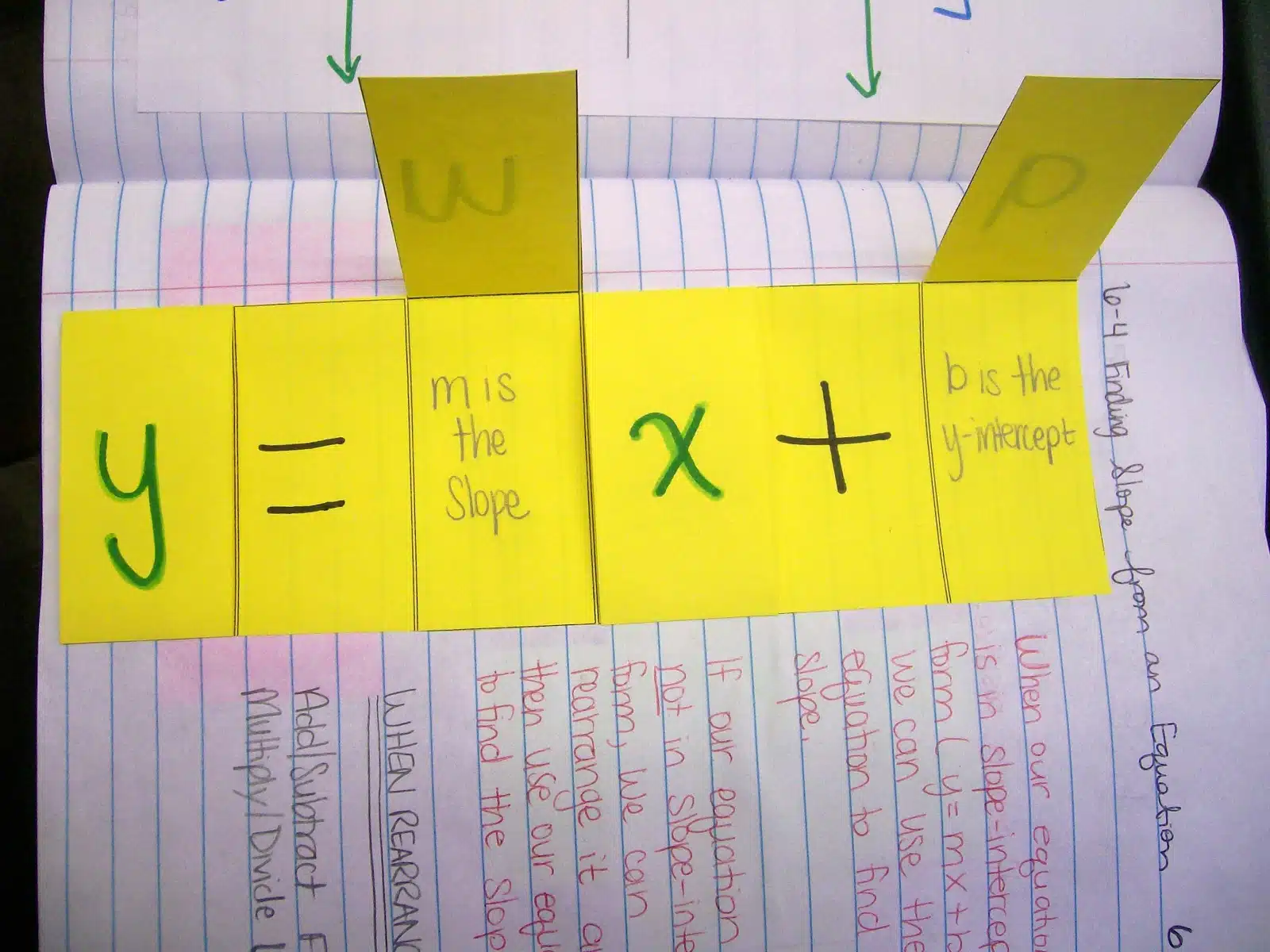 We also did a Frayer Model over the y-intercept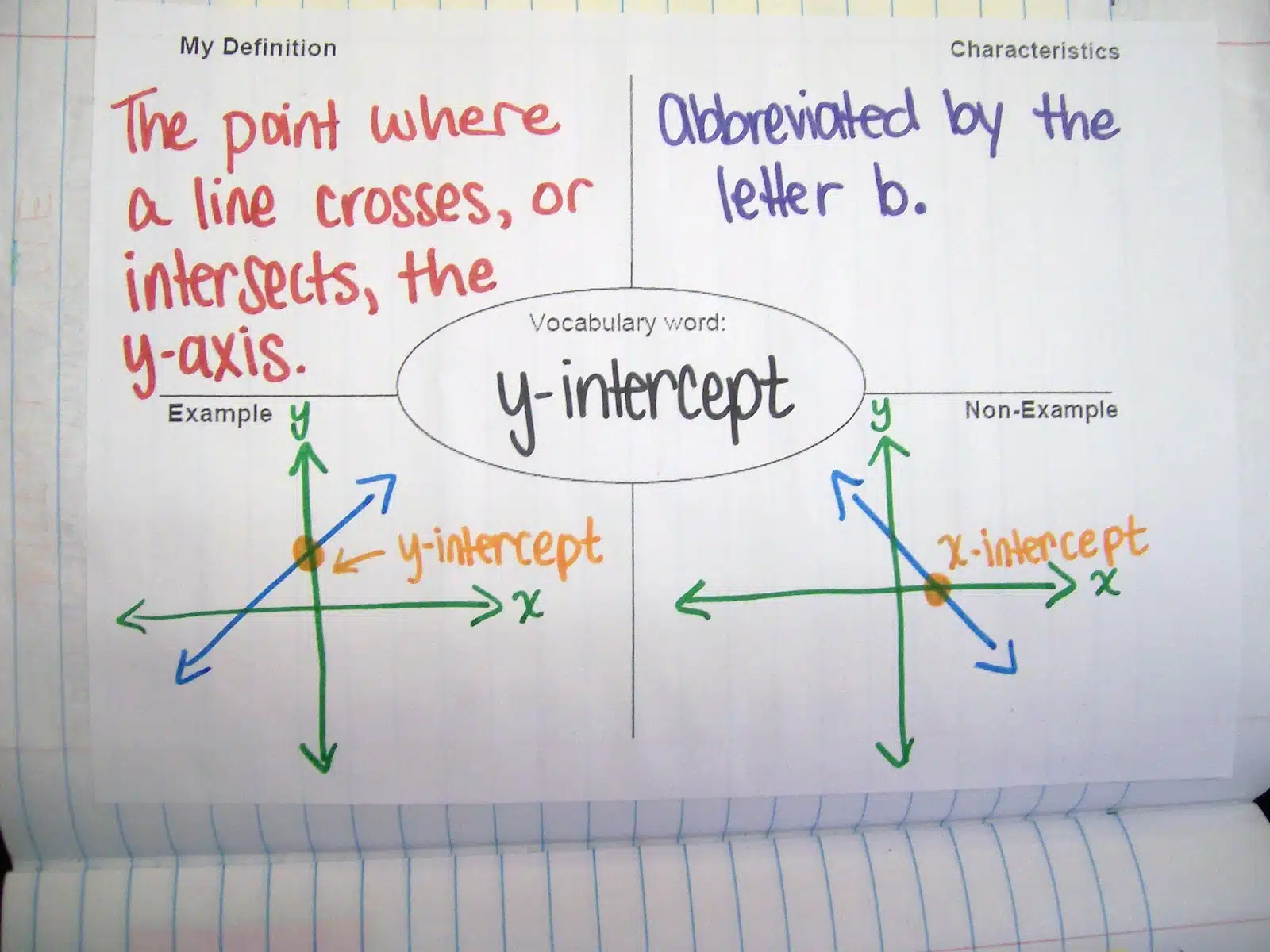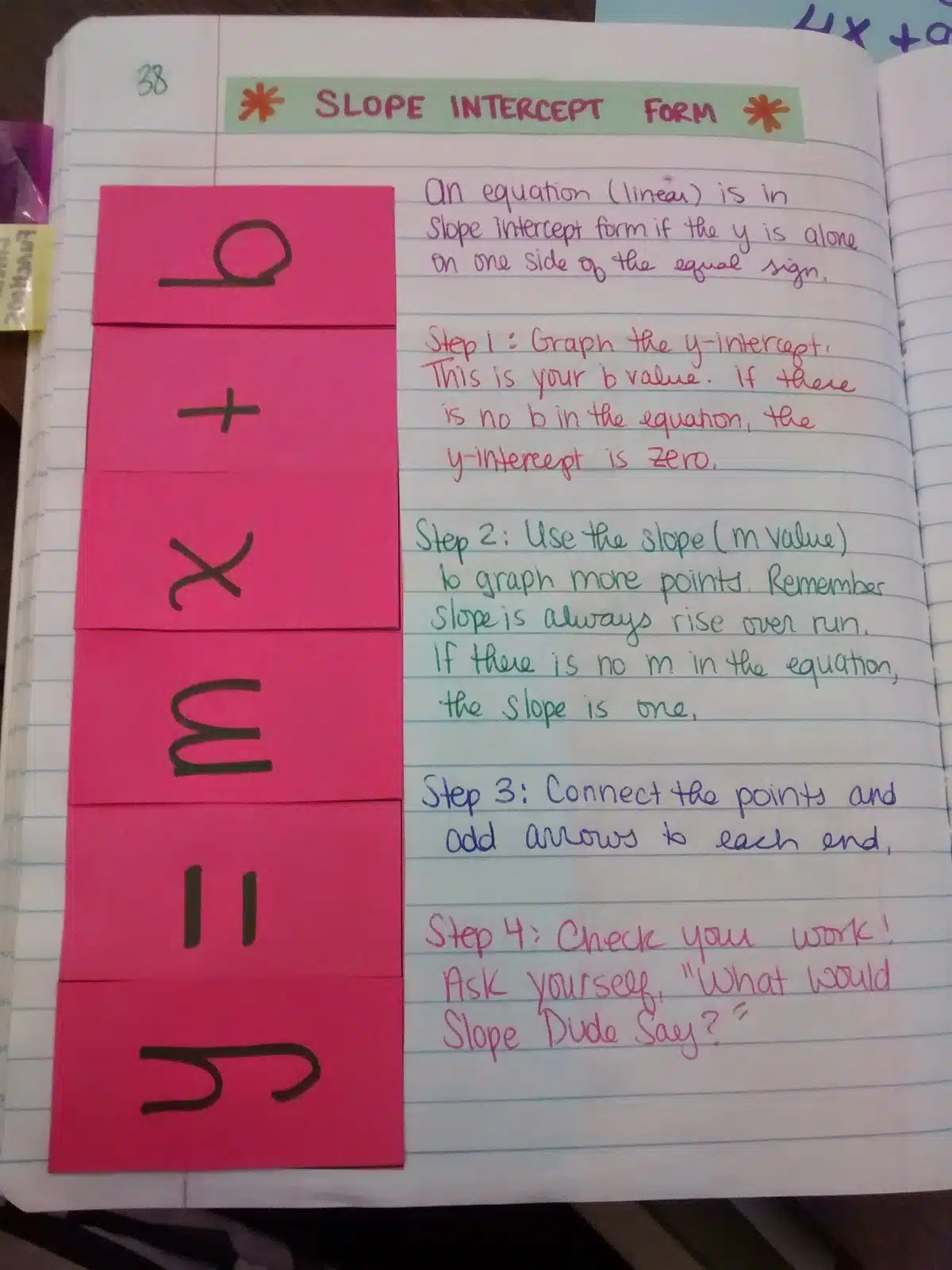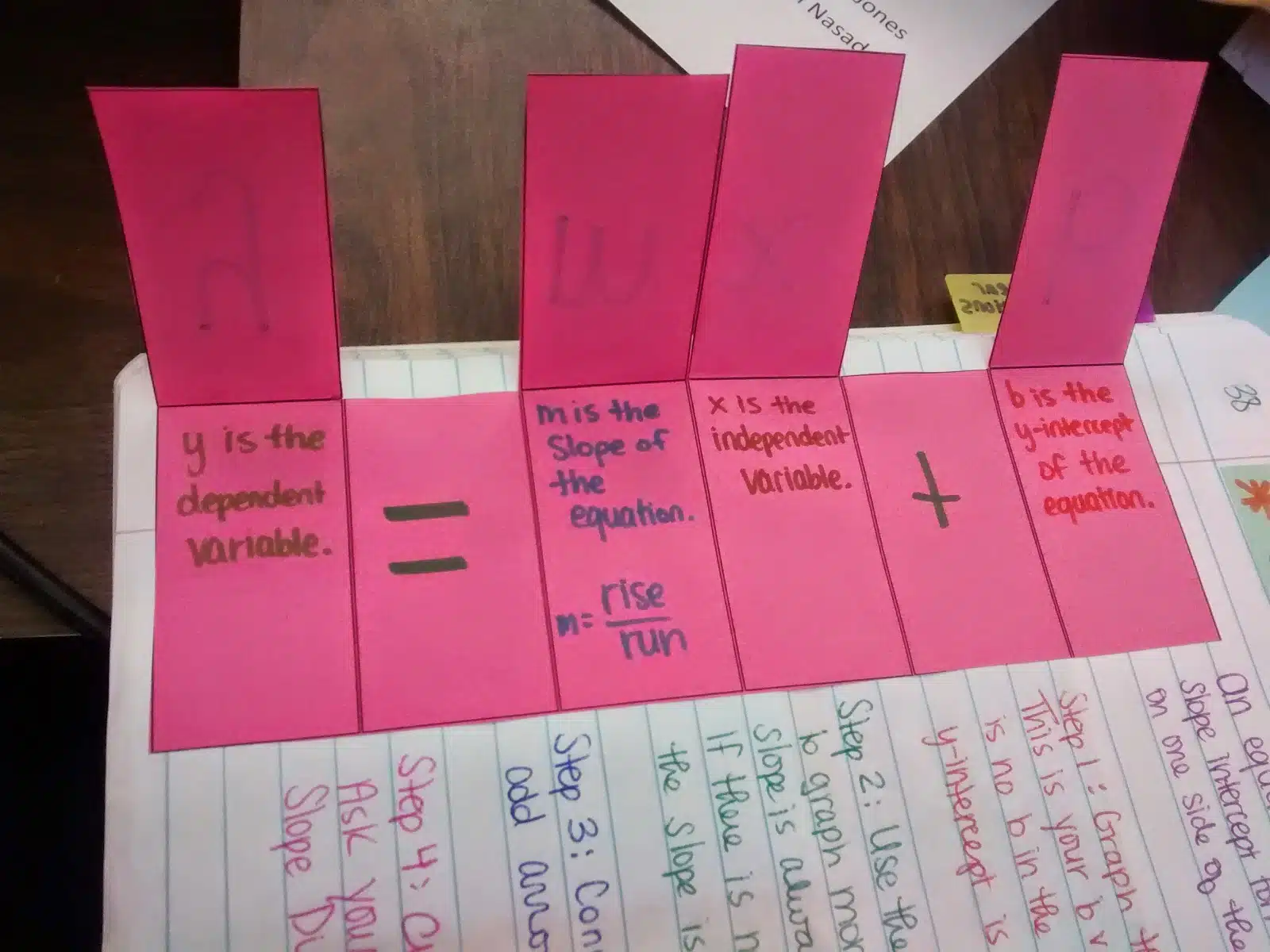 More Activities for Teaching Forms of Linear Equations