I created this Different Forms of Linear Functions Foldable for my Algebra 1 students to glue in their interactive notebooks. In the past, I have taught each different form of linear functions separately. This year, I decided to introduce them all at once. The jury is still kinda out on whether that was a good decision or not… The test will be to see if I decide to do it the same this year!
Different Forms of Linear Functions Foldable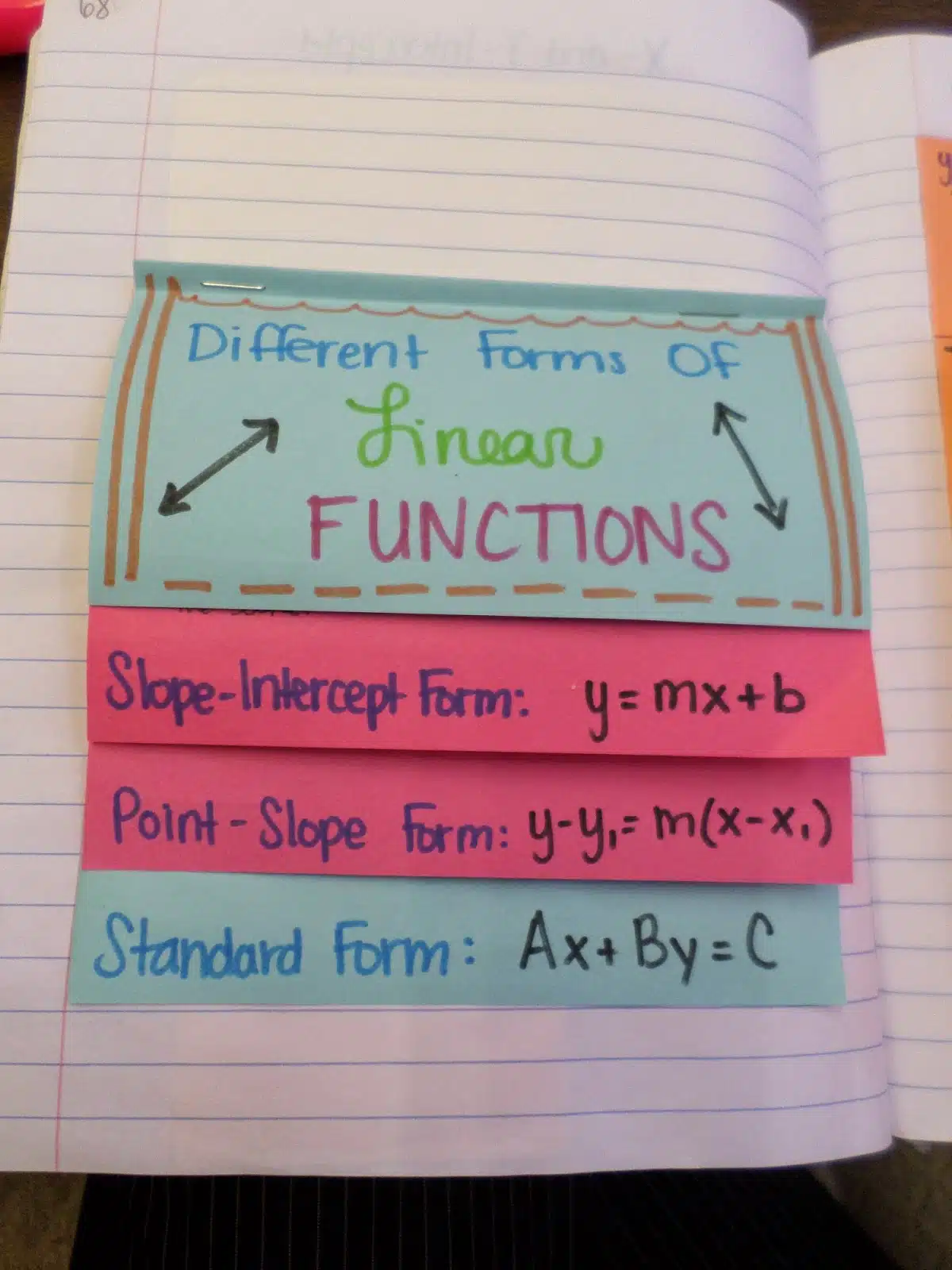 Slope-Intercept Form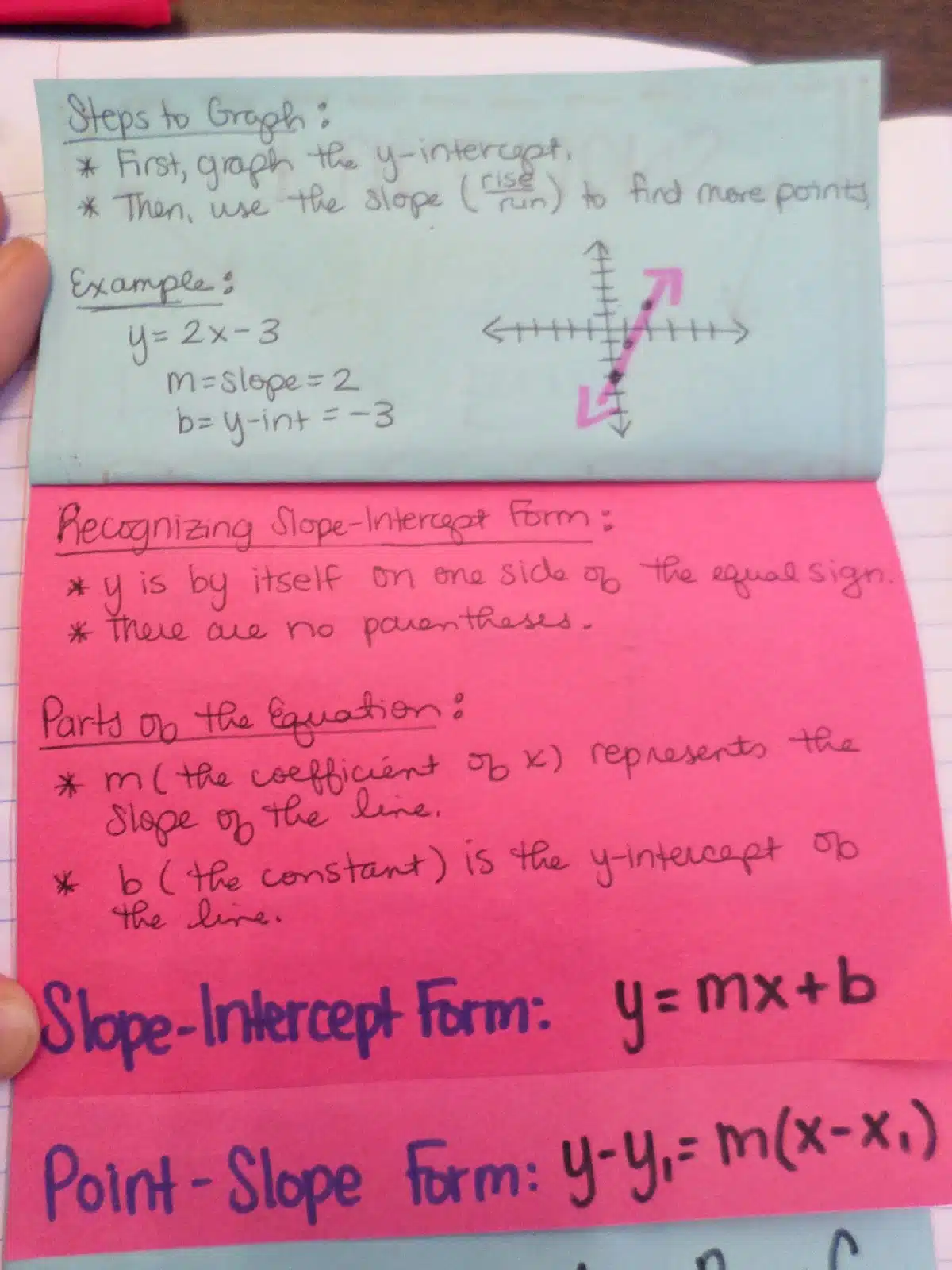 Point-Slope Form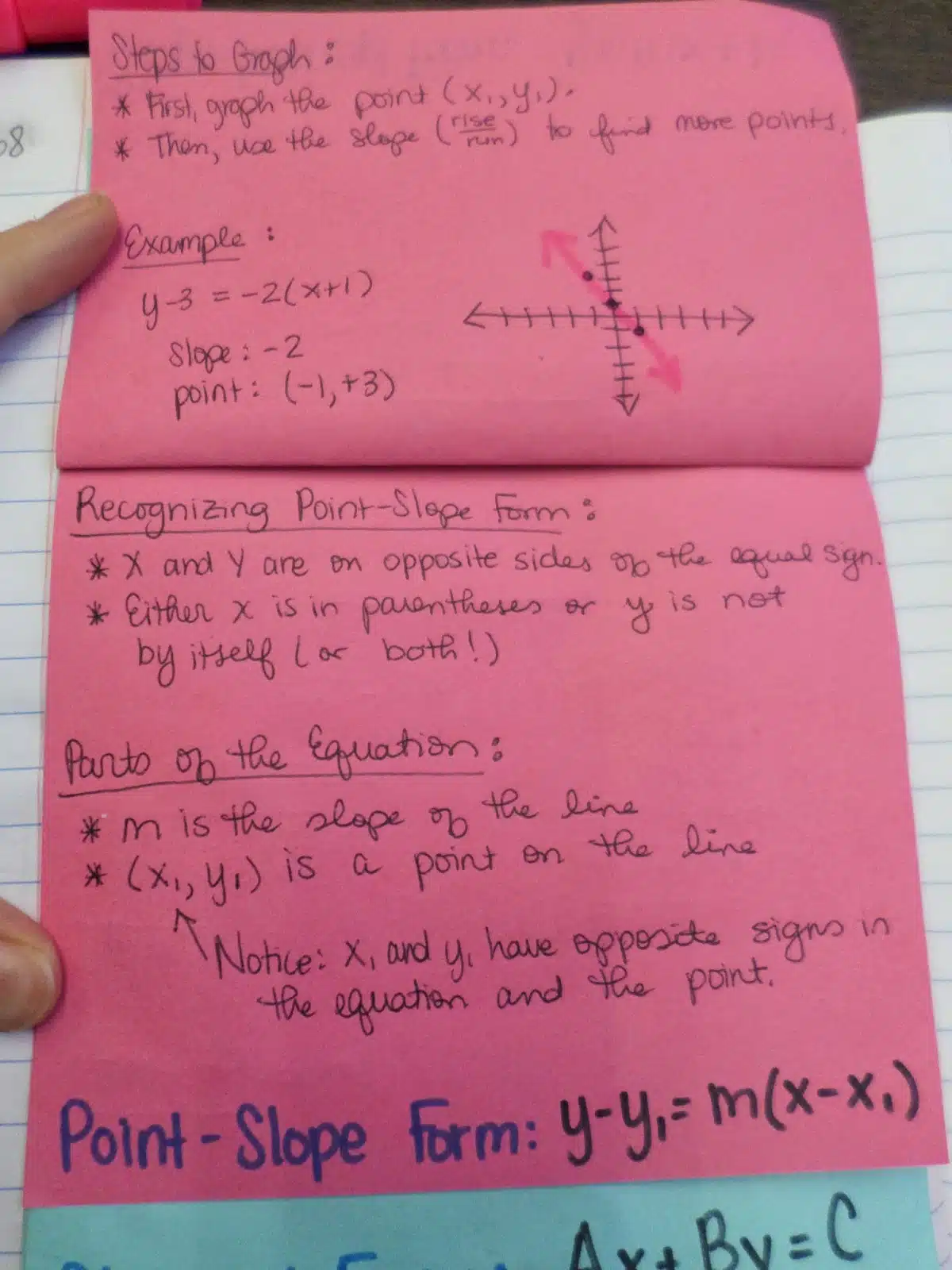 Standard Form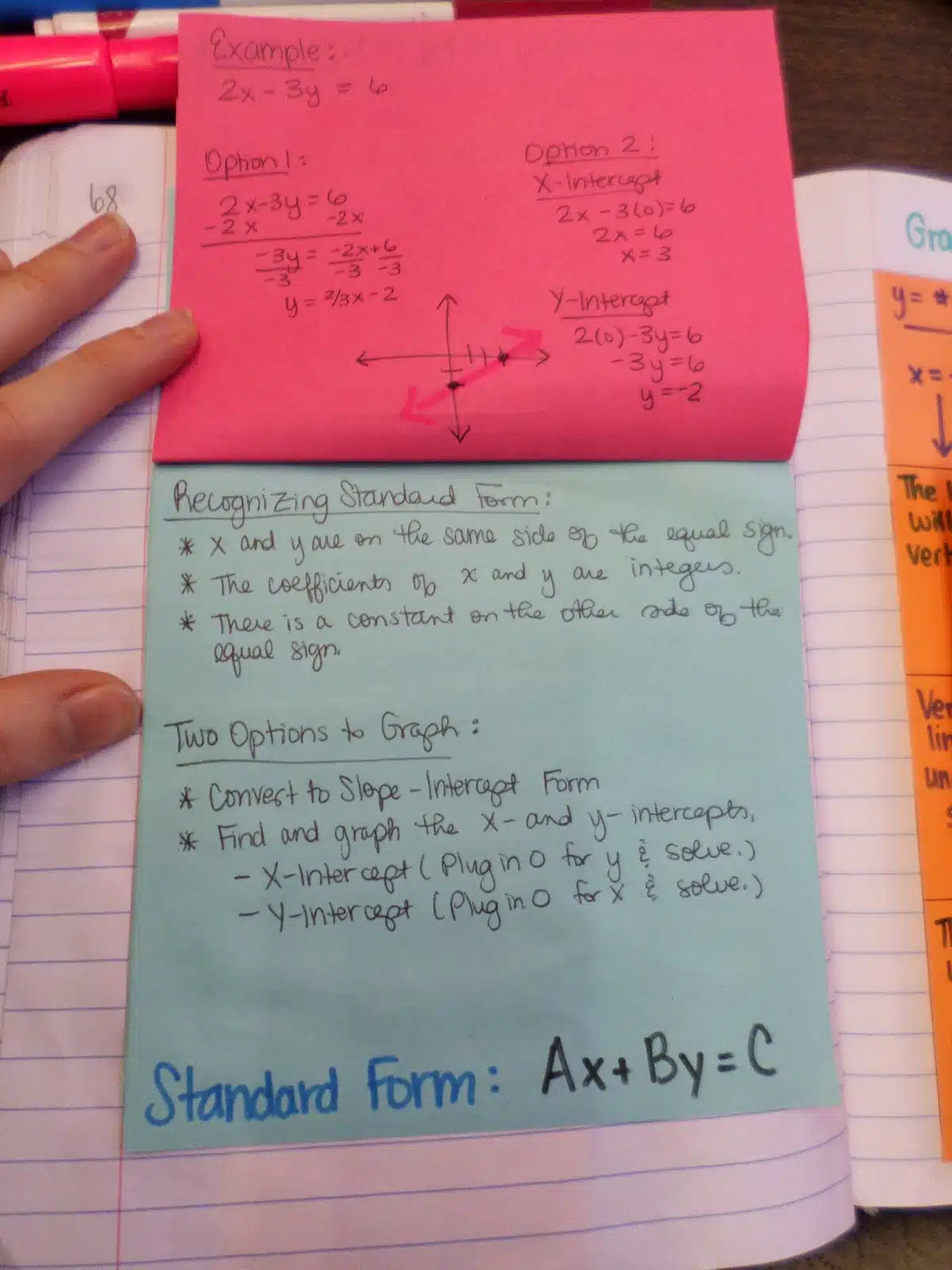 I created this foldable by cutting a letter sized sheet of paper in half length wise. I laid the two pieces of paper one on top of another. Then, I slightly slid up one of the sheets of paper before folding them in two to form the foldable. The distance that you slide the sheet of paper up will determine how wide the tabs at the bottom of the foldable are.
I used this foldable in conjunction with my Different Forms of Linear Functions Flyswatter Game.
More Activities for Teaching Forms of Linear Equations