Here's a Point-Slope Form Foldable I created for my Algebra 1 classes to glue in their interactive notebooks. It covers writing an equation given a slope and a point, writing an equation given two points, and graphing an equation in point-slope form.
Today, my Algebra 1 students learned about point-slope form. This is the third and final form of a linear equation we will cover. At first, my students were apprehensive about the new formula, but they quickly warmed up to it. Today, we focused on writing equations in point-slope form and finding the slope and coordinates of the point from the equation.
Tomorrow, we will review this and create the following foldable. Then, I hope to spend the rest of tomorrow's class period reviewing once again how to rearrange equations to slope-intercept form. My students are really struggling with rearranging equations. I have a few who get it, but the rest seem to always divide when they are supposed to add or subtract and vice versa. We've talked about following the order of operations backwards. We've taken notes over it several times under different scenarios. But, nothing seems to make the process click for my students.
Point-Slope Form Foldable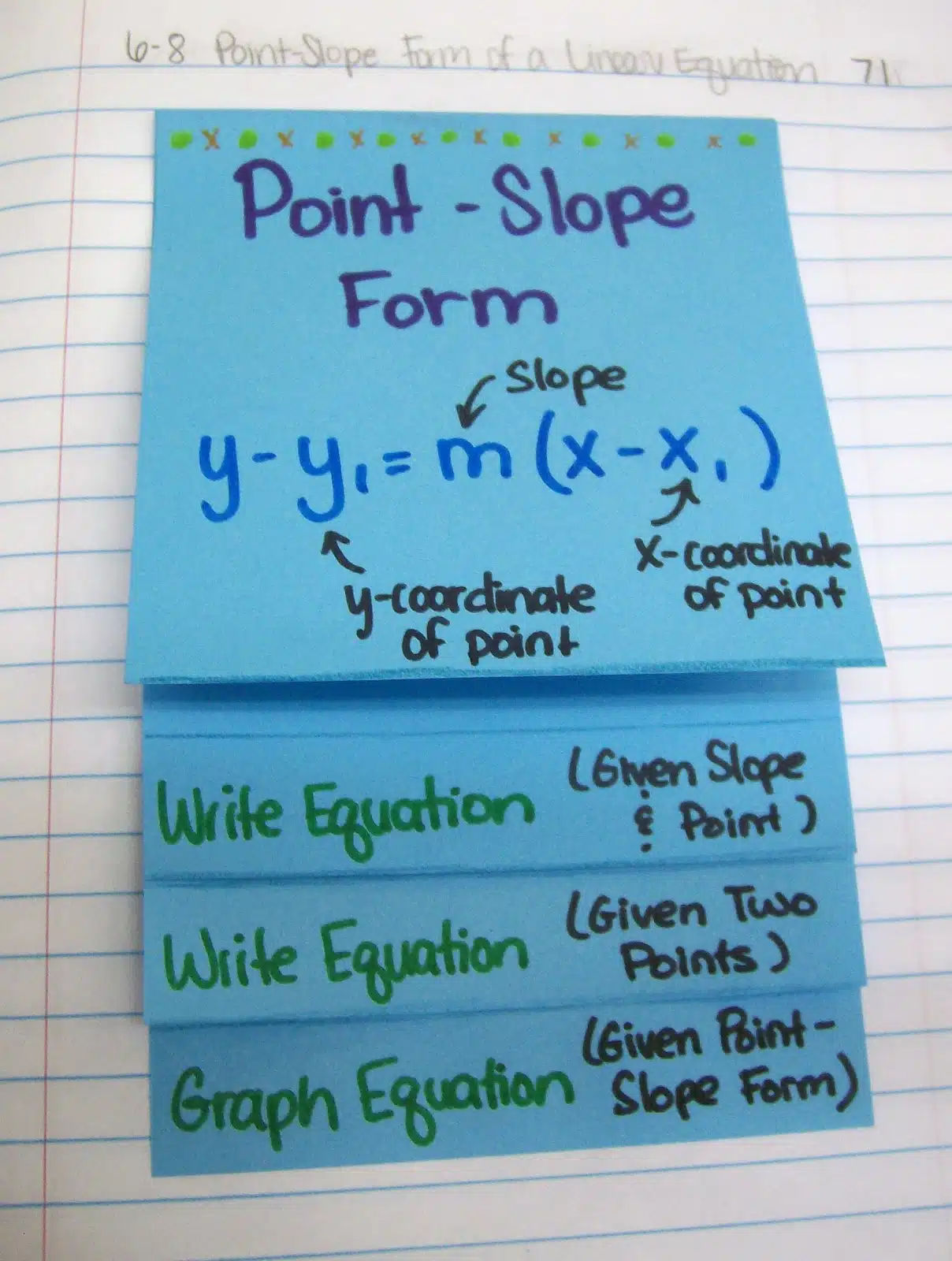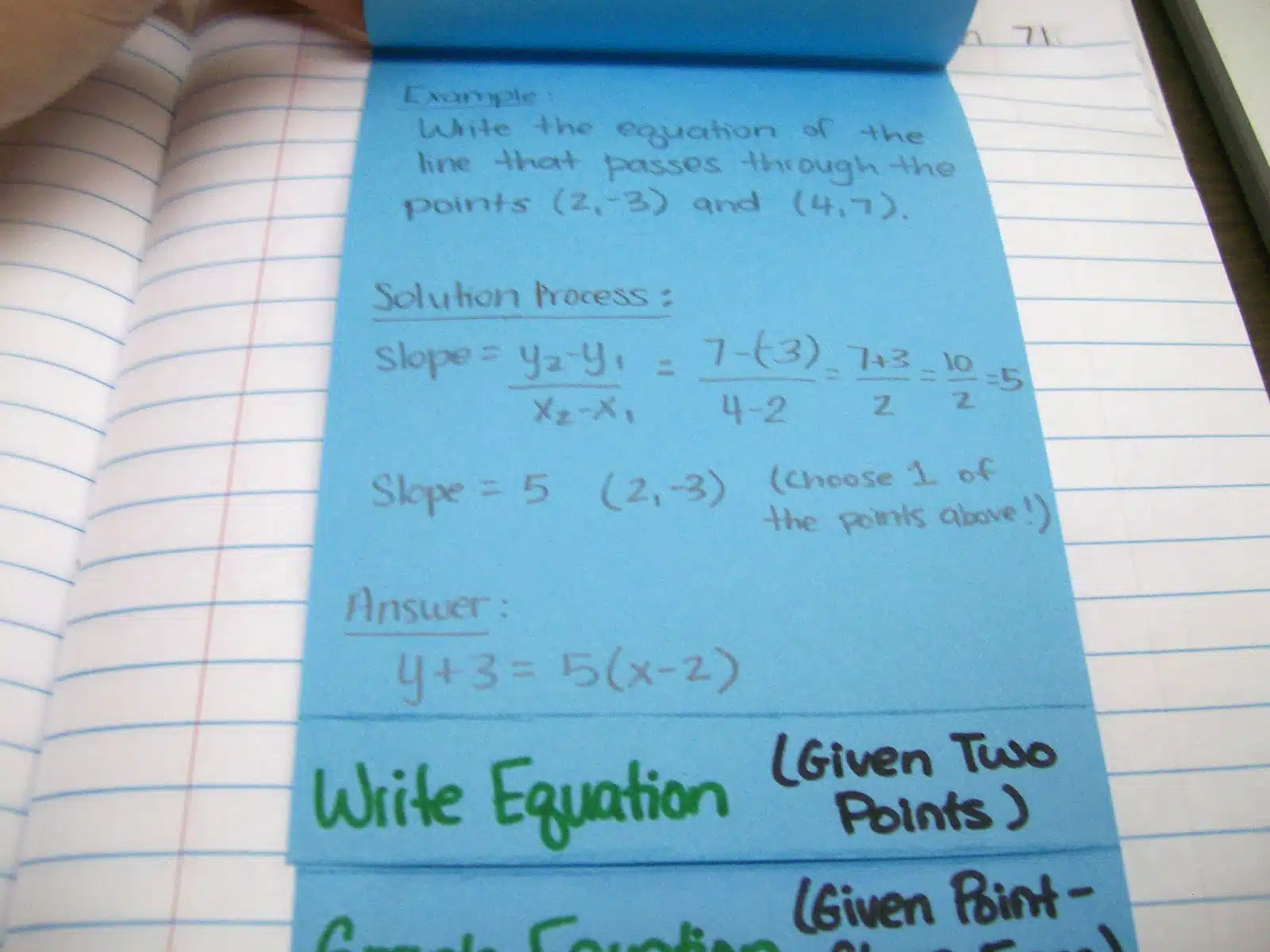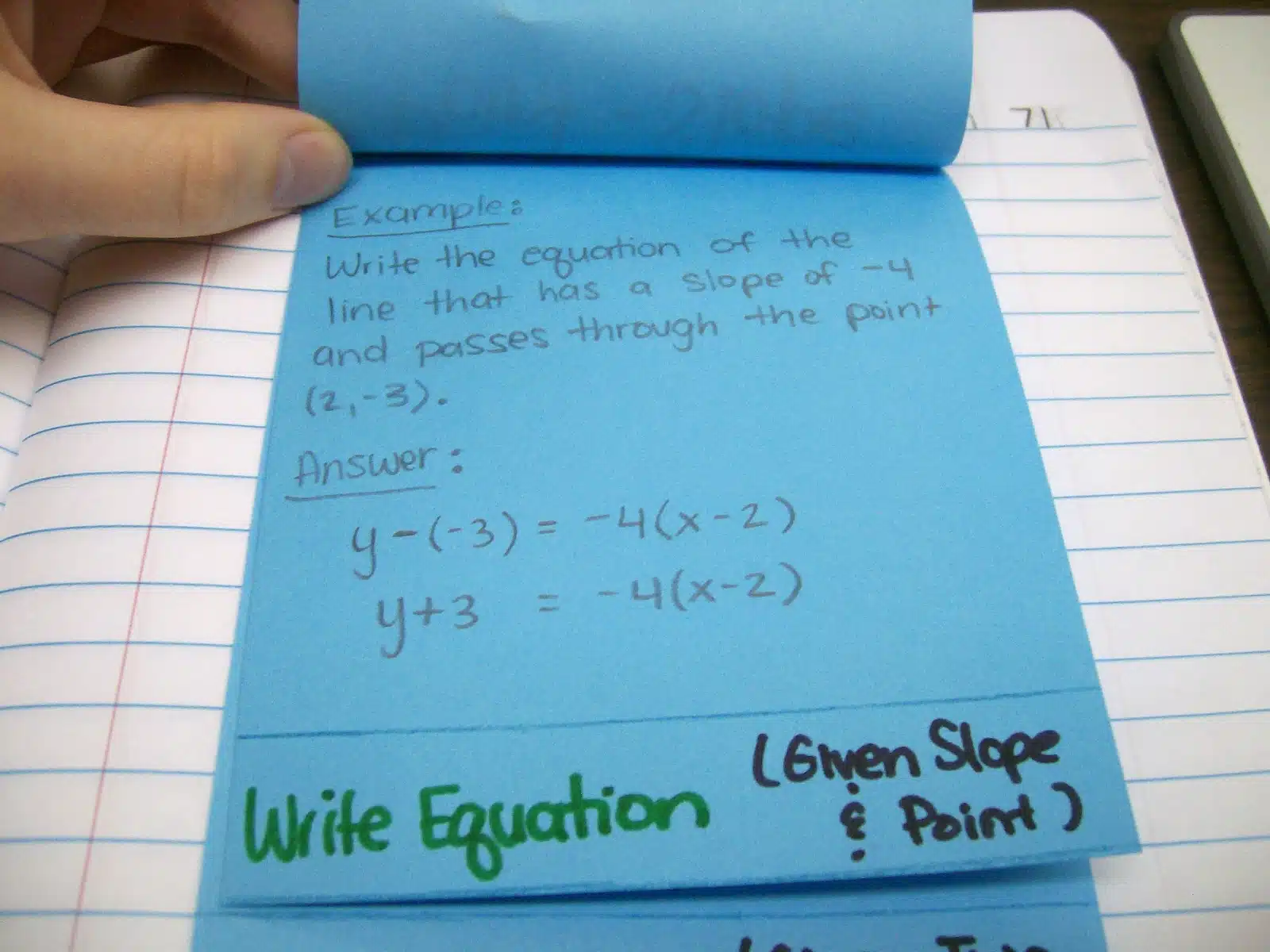 Alternate Point Slope Form Foldable
In 2015, I did a different type of foldable for point slope form.
The outside of the foldable featured four practice problems.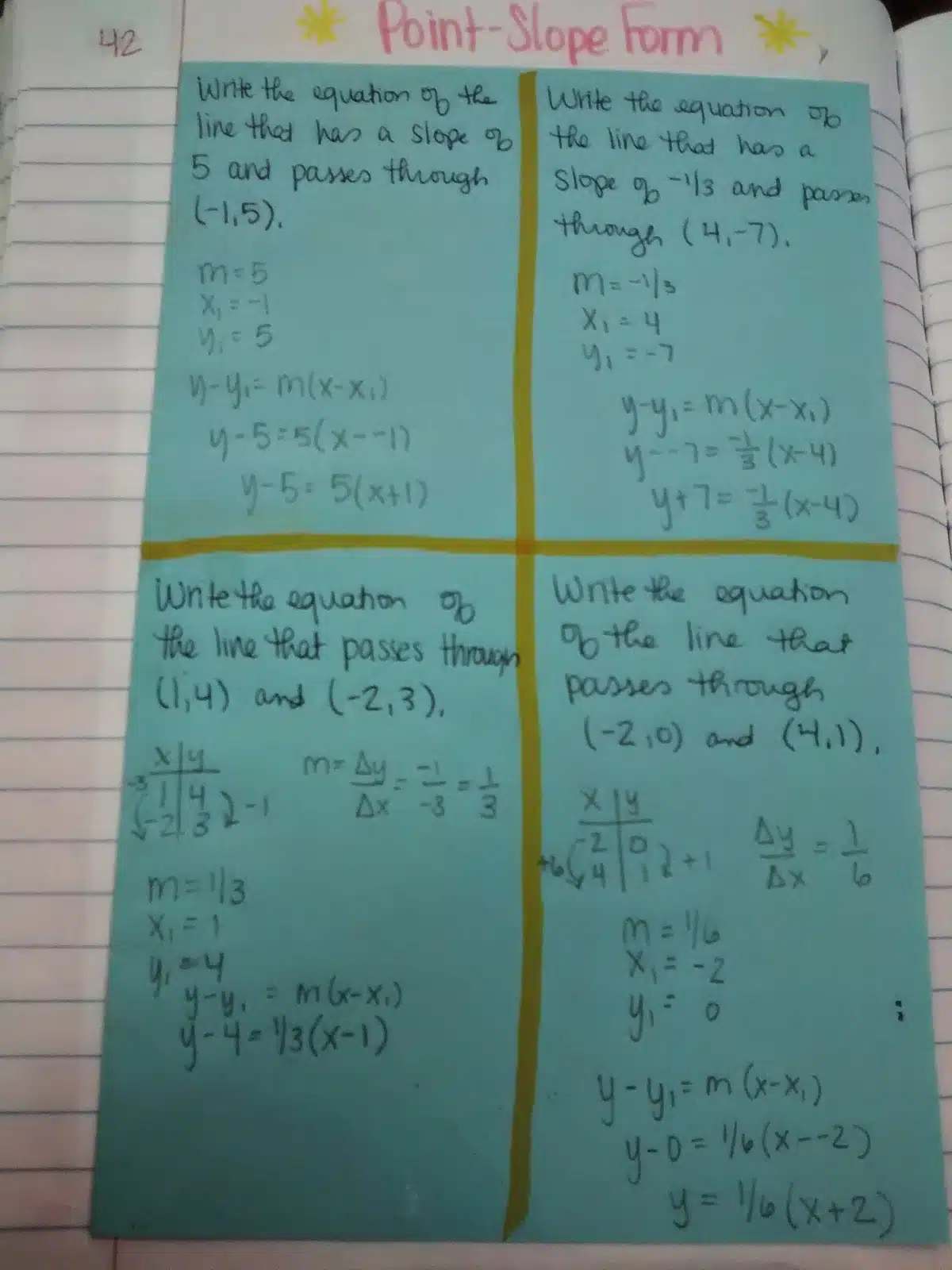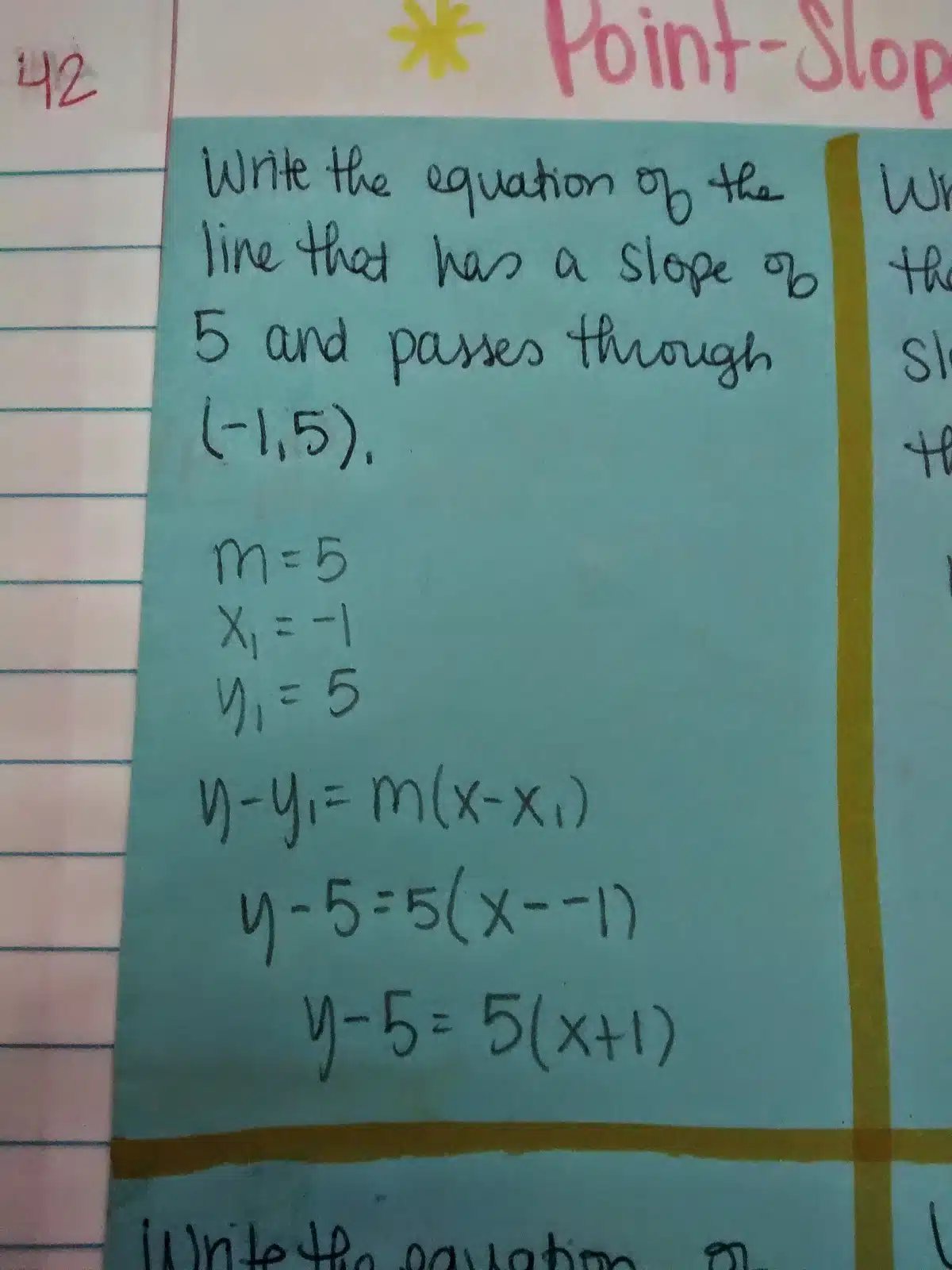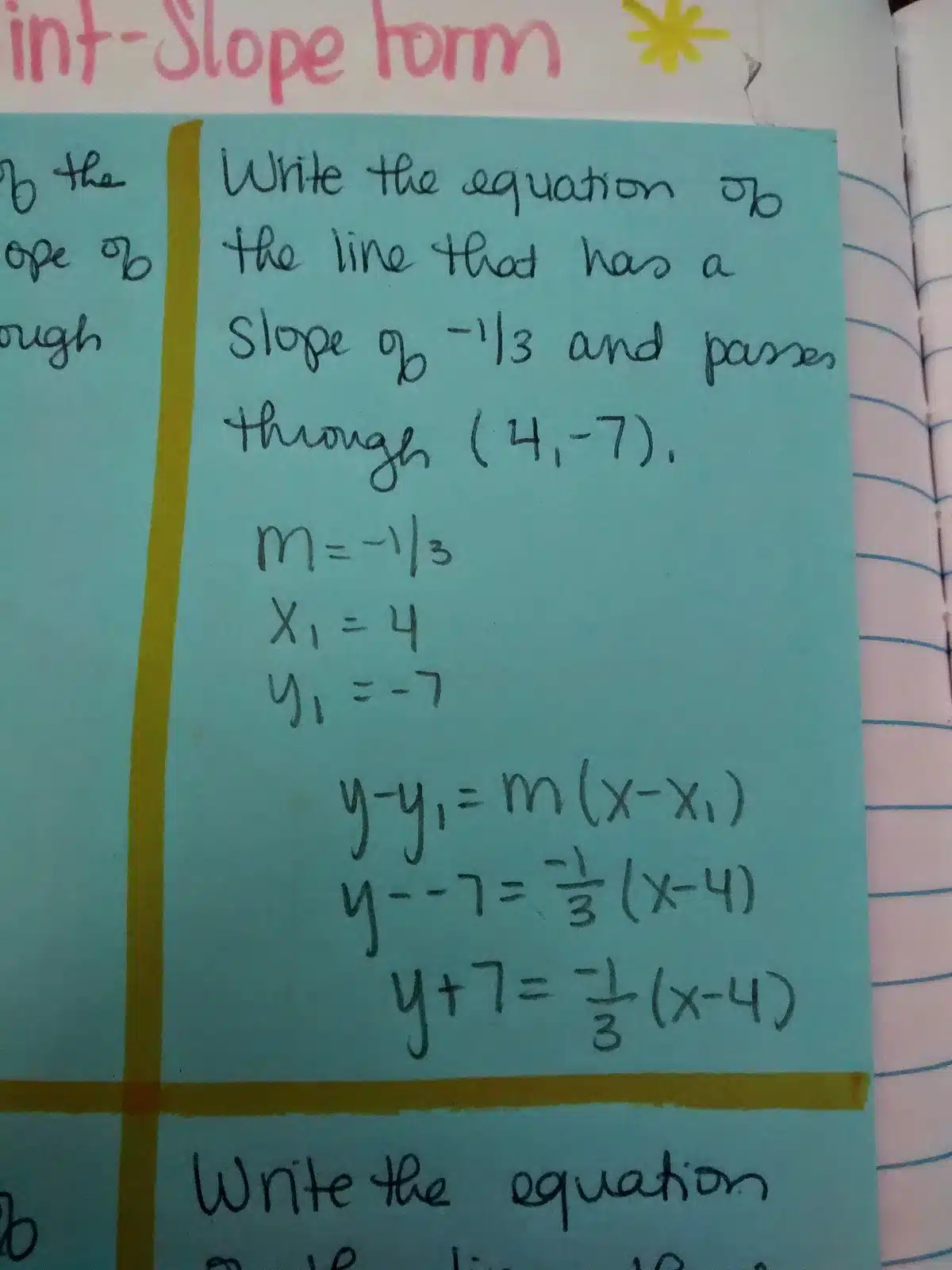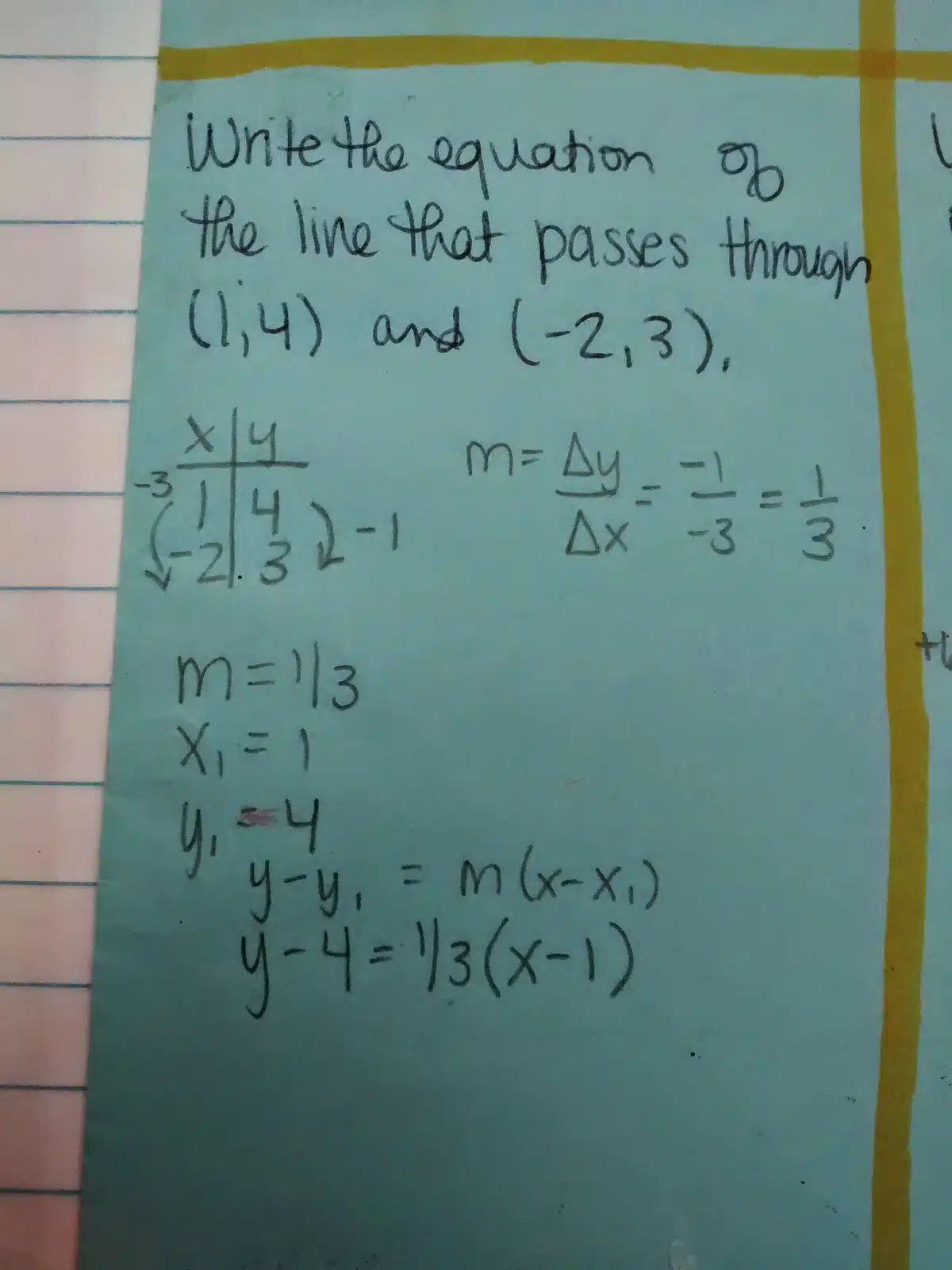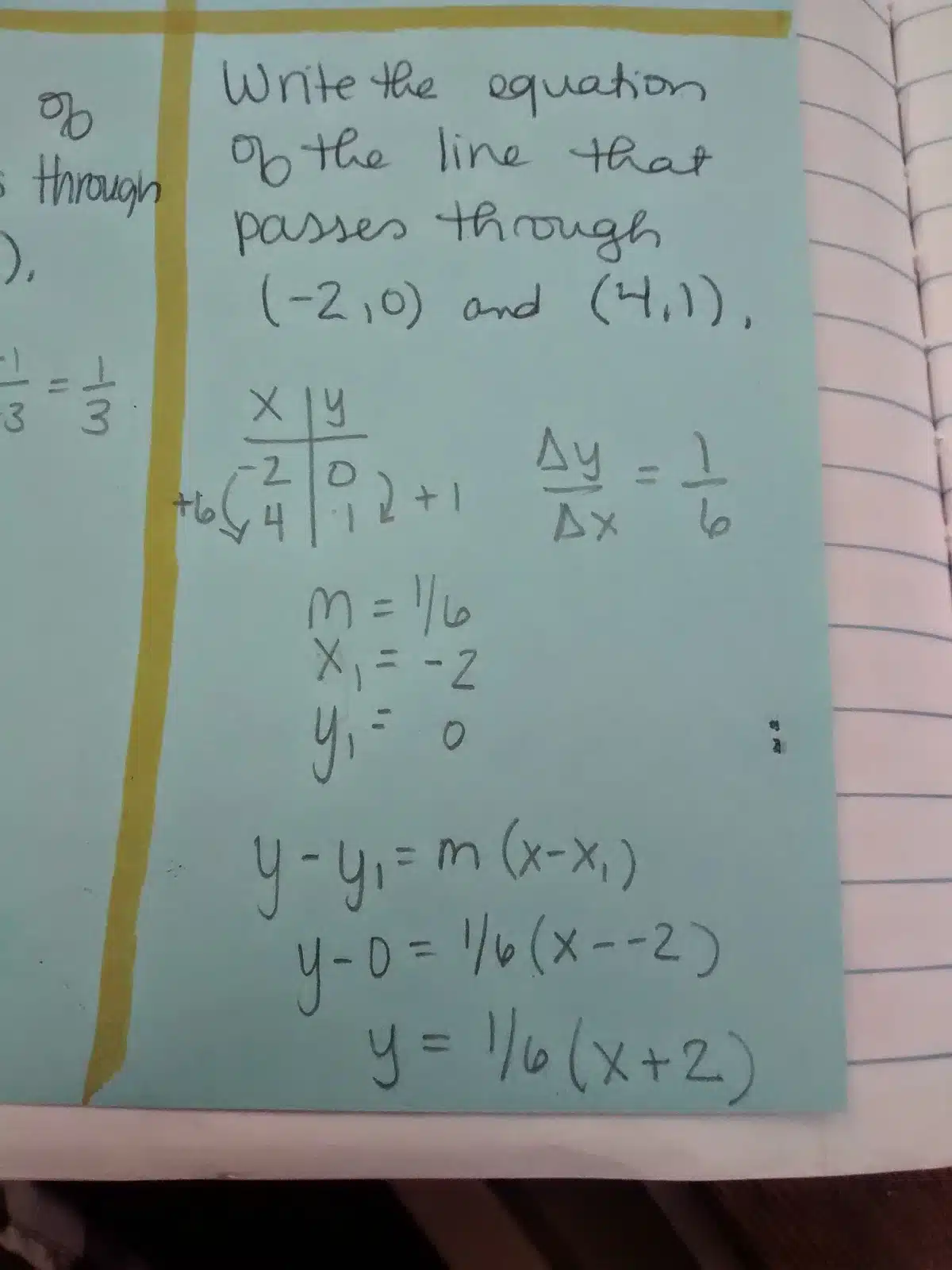 The inside of the foldable was stolen from Everybody is a Genius.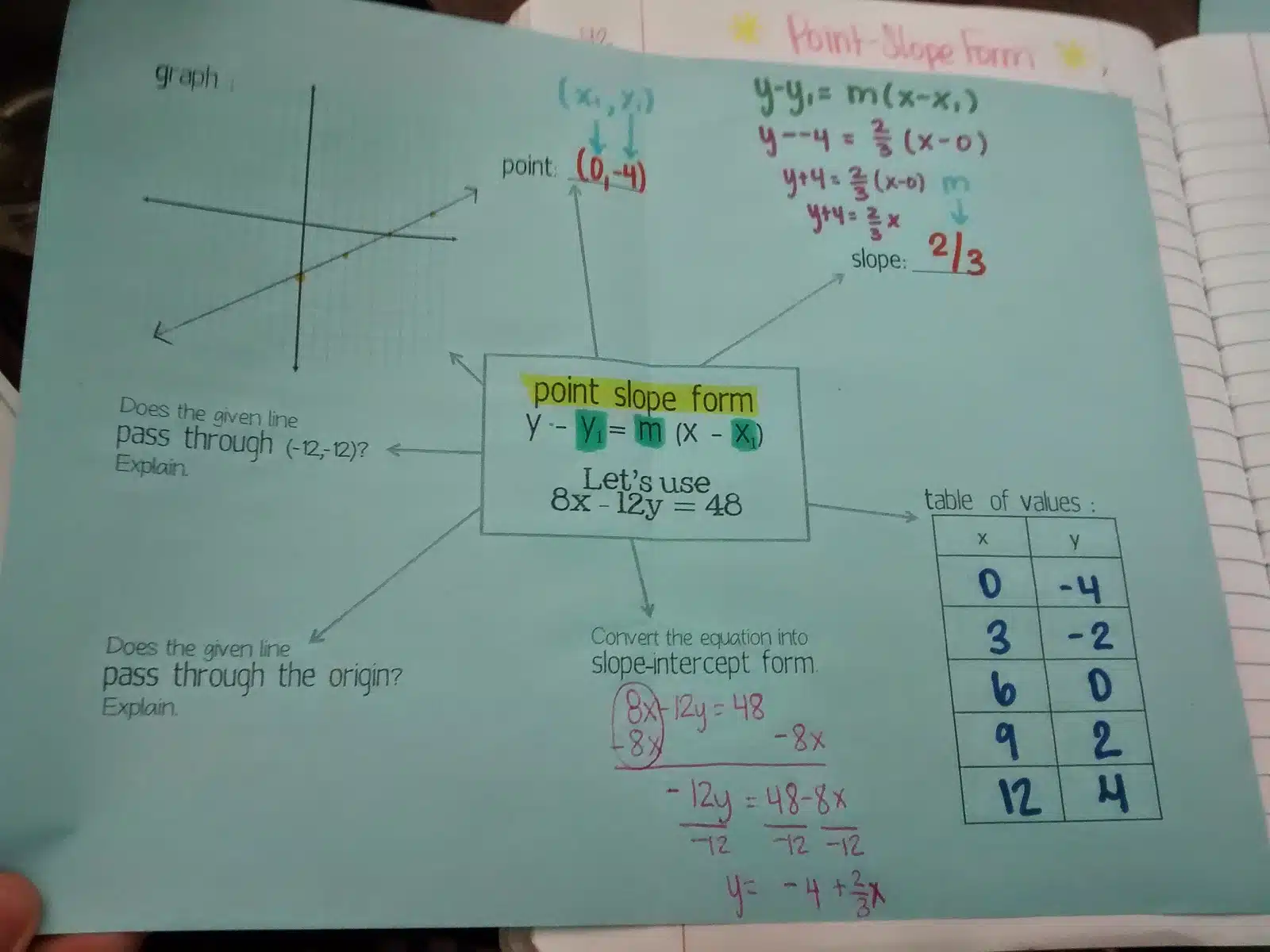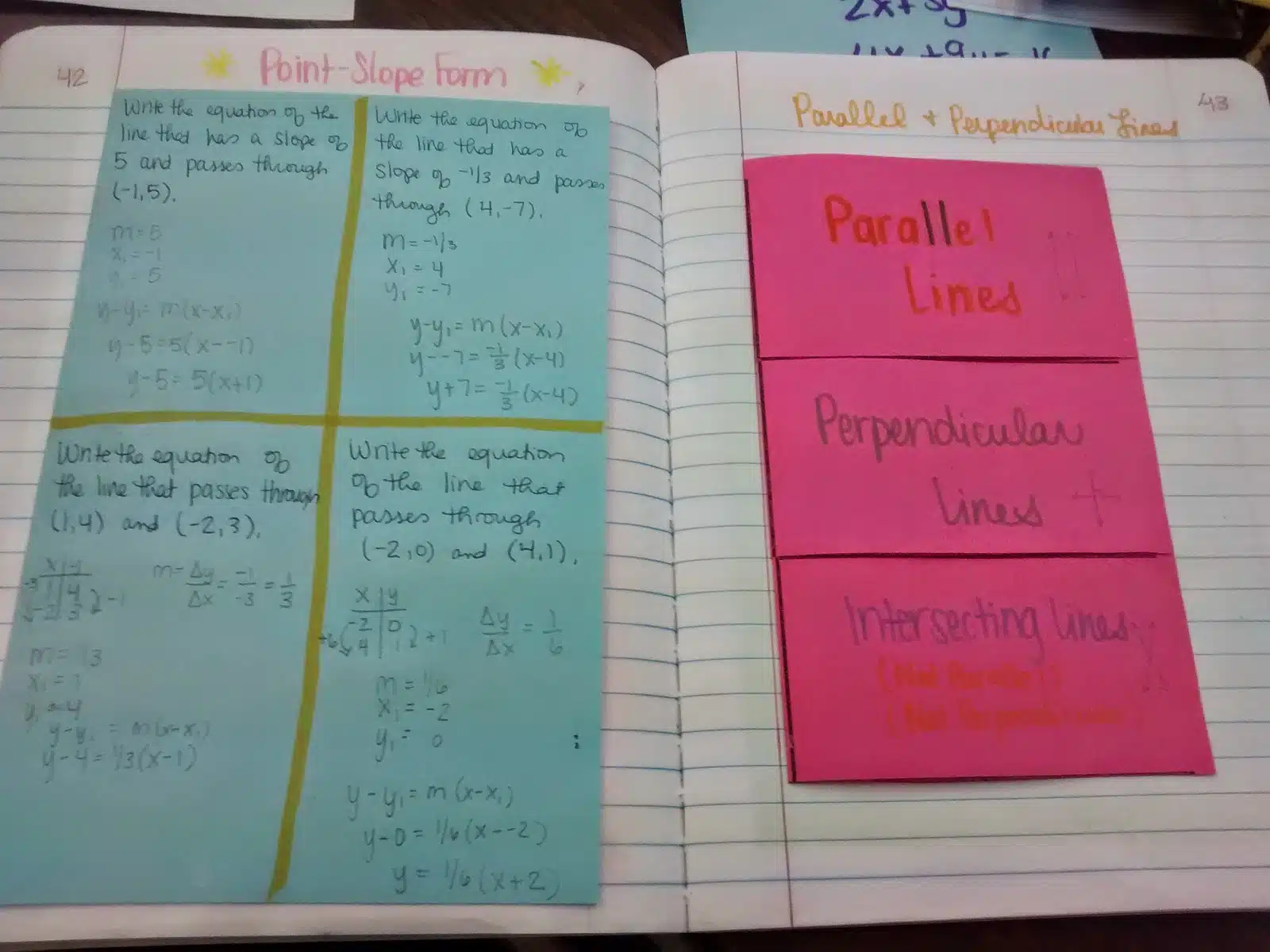 More Activities for Teaching Forms of Linear Equations