Today, I want to share a parallel and perpendicular lines foldable I used to introduce the concepts of these different types of lines to my Algebra 1 classes.
Quote of the Day: "I'm going to name my kid 'Perpendicular.'"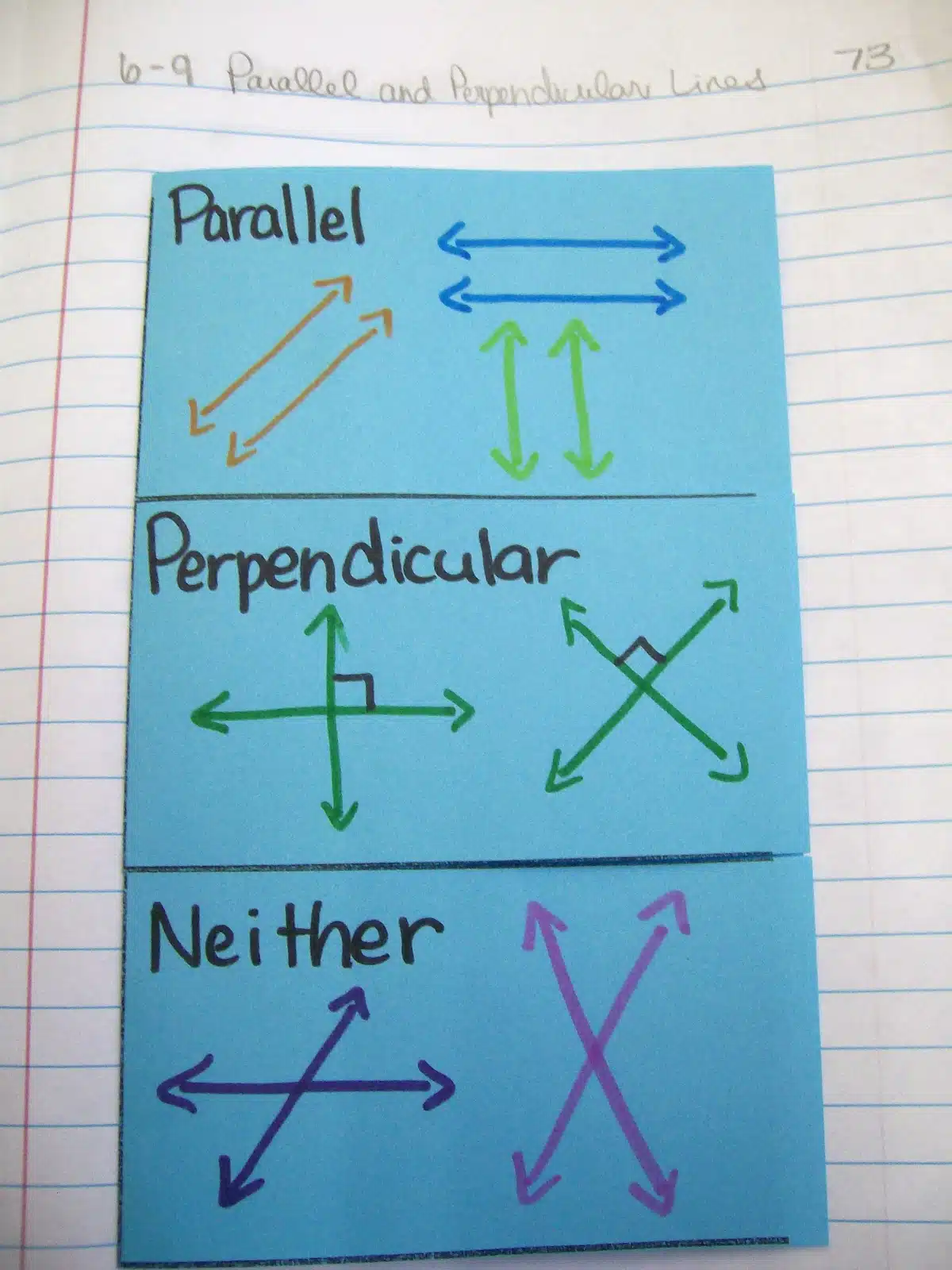 I'm not the biggest fan of what I had my students write inside the foldable. It was a little wordy, and I will tell you that the amount of writing decreased with each class period that I taught this. I put this together at the last minute, and it shows. Next time I cover this topic, I will revisit this and revise. Any advice would be greatly appreciated!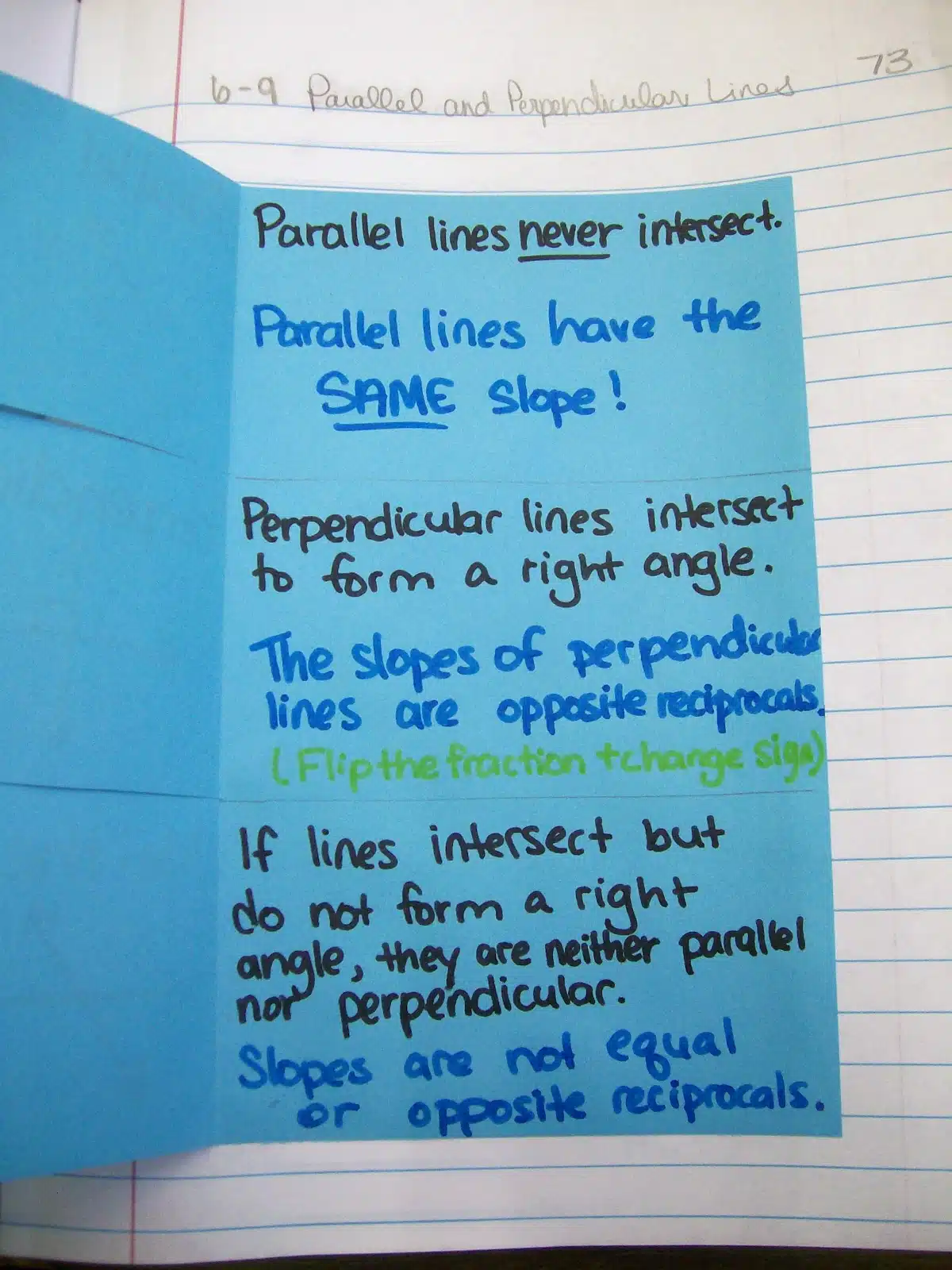 The following year's foldable for this same topic was almost identical.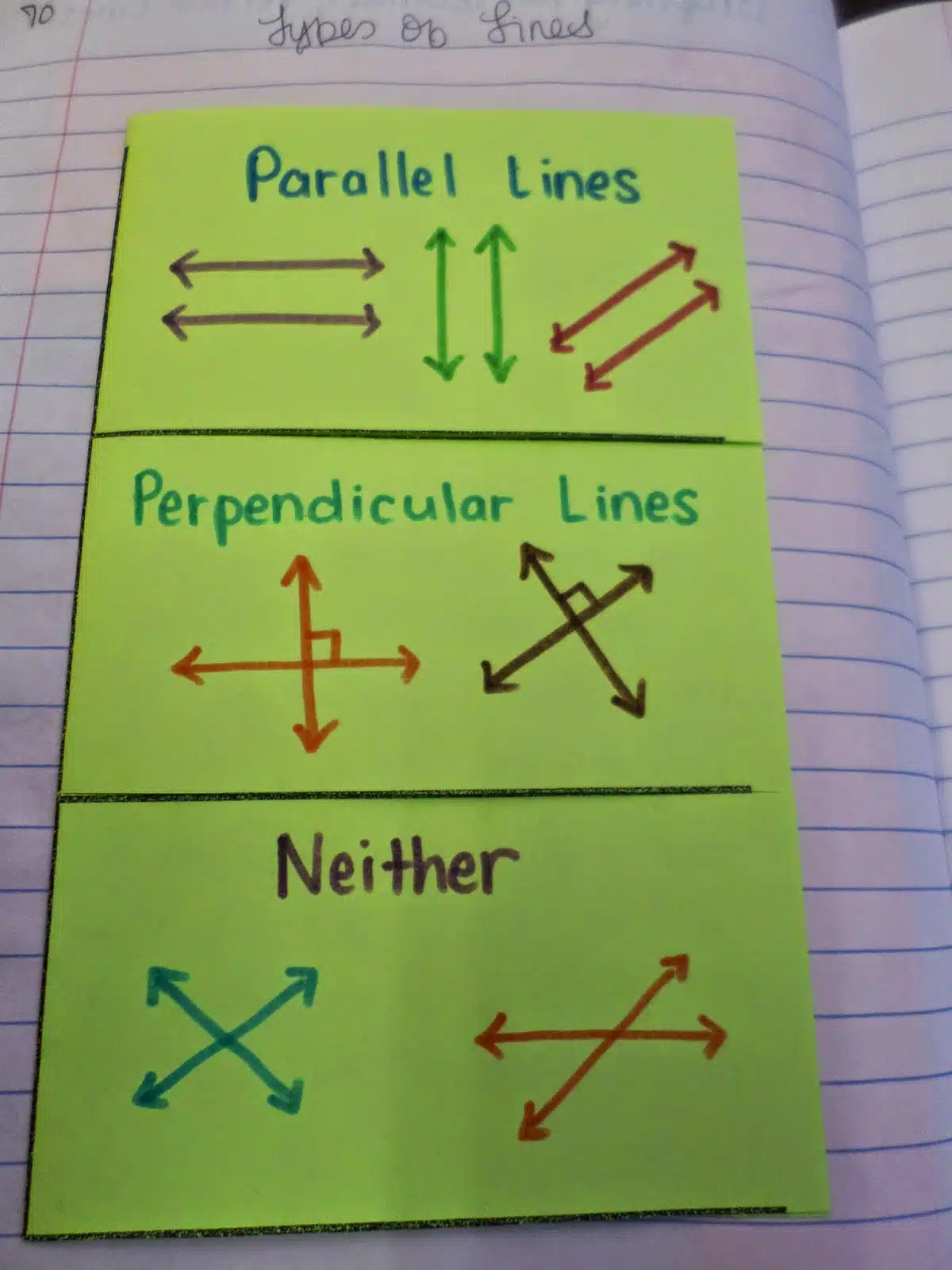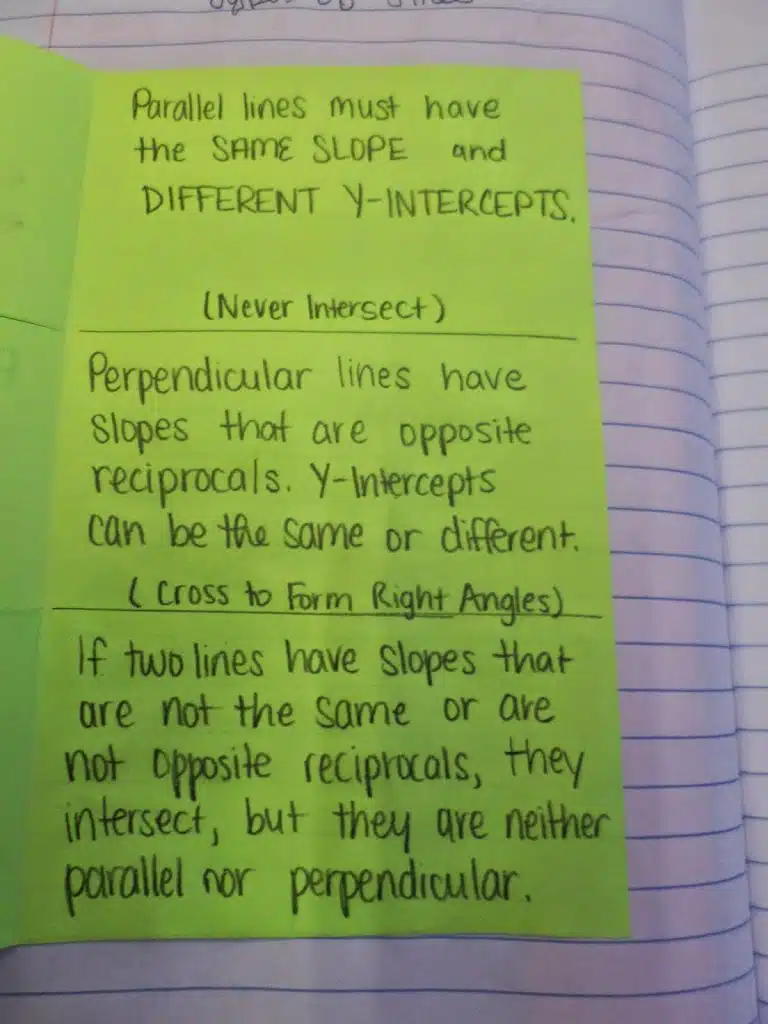 Free Download of Parallel and Perpendicular Lines Foldable Template

3 Door Foldable (PDF) (2087 downloads)

More Activities for Teaching Parallel and Perpendicular Lines