Less than a year ago, I made my first every foldable – a slope foldable. It was one of those random ideas you get in the shower. Or maybe I'm the only person who thinks about how to teach various math concepts in the shower…

I made it. I loved it. I blogged about it. Other people read it. And pinned it on pinterest. People saw the pin and made their own versions to suit their classes. It's a really cool thing to realize that I made something that has influenced the education of students not only in my classroom but in other classrooms across the country.
Last week, I started reviewing slope with my Algebra 2 students. Actually, I can't really call it reviewing. It's been more of a reteaching experience. I had to reteach each of the different ways to find slope. I loved my previous slope foldable, but it was too big to fit in our composition notebooks.
Slope Foldable
So, I took my blank three door foldable (download at the end of this post) that will fit in a composition notebook and used that. The information on the flaps is exactly the same. When I cover this with my Algebra 1 students, I may want to rethink what I put on each flap.
Here's what my new version of the slope foldable looked like.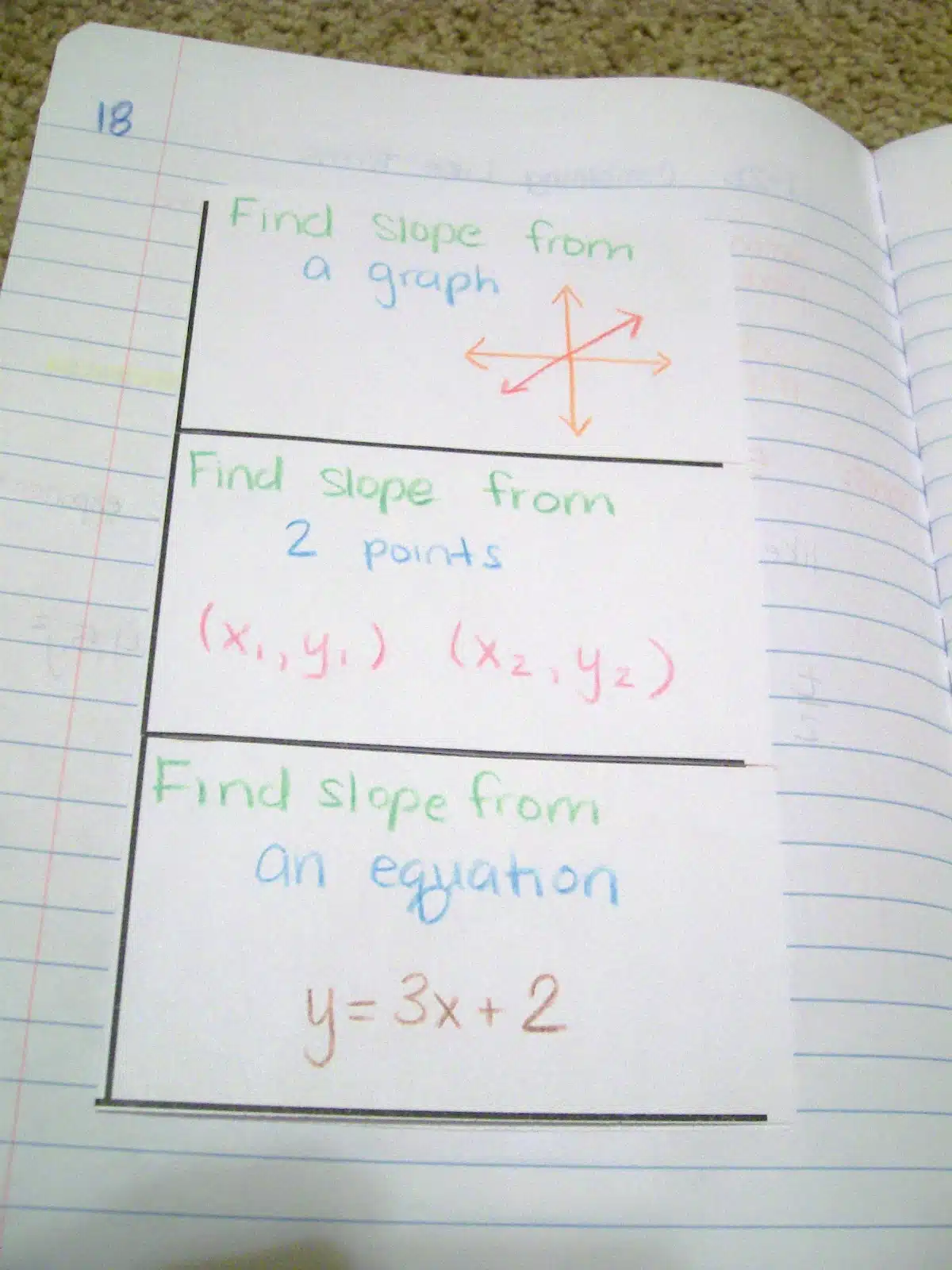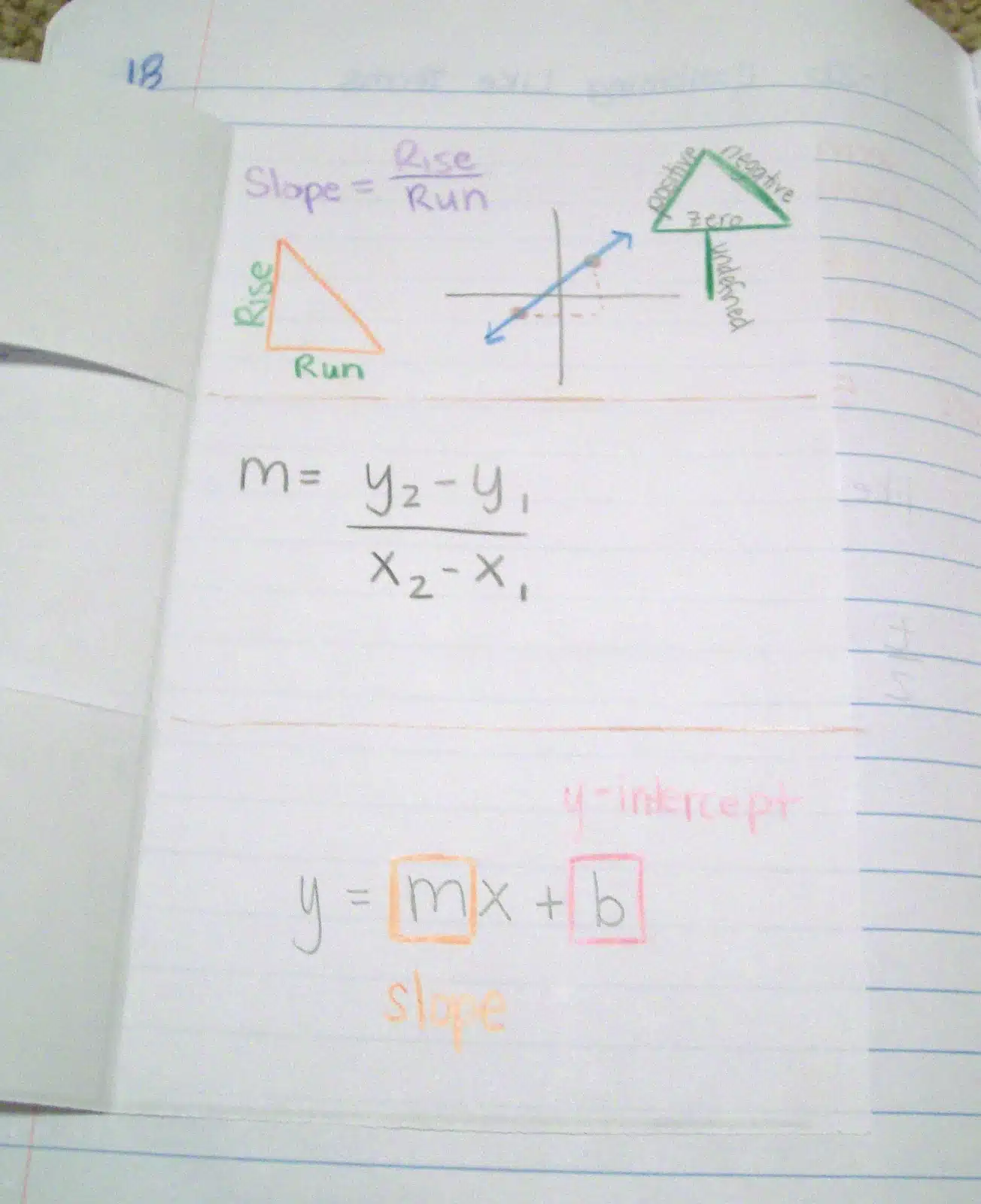 Download 3 Door Slope Foldable Template