This blog post contains Amazon affiliate links. As an Amazon Associate, I earn a small commission from qualifying purchases.
Want to check out my favorite Amazon items for the classroom? Check out my Amazon favorites page!
I gave my students a chart for prefixes for naming covalent compounds in their notebook, but I decided that we're going to be using these prefixes enough that it warrants a poster for quick reference. Here's what I came up with for my prefixes poster.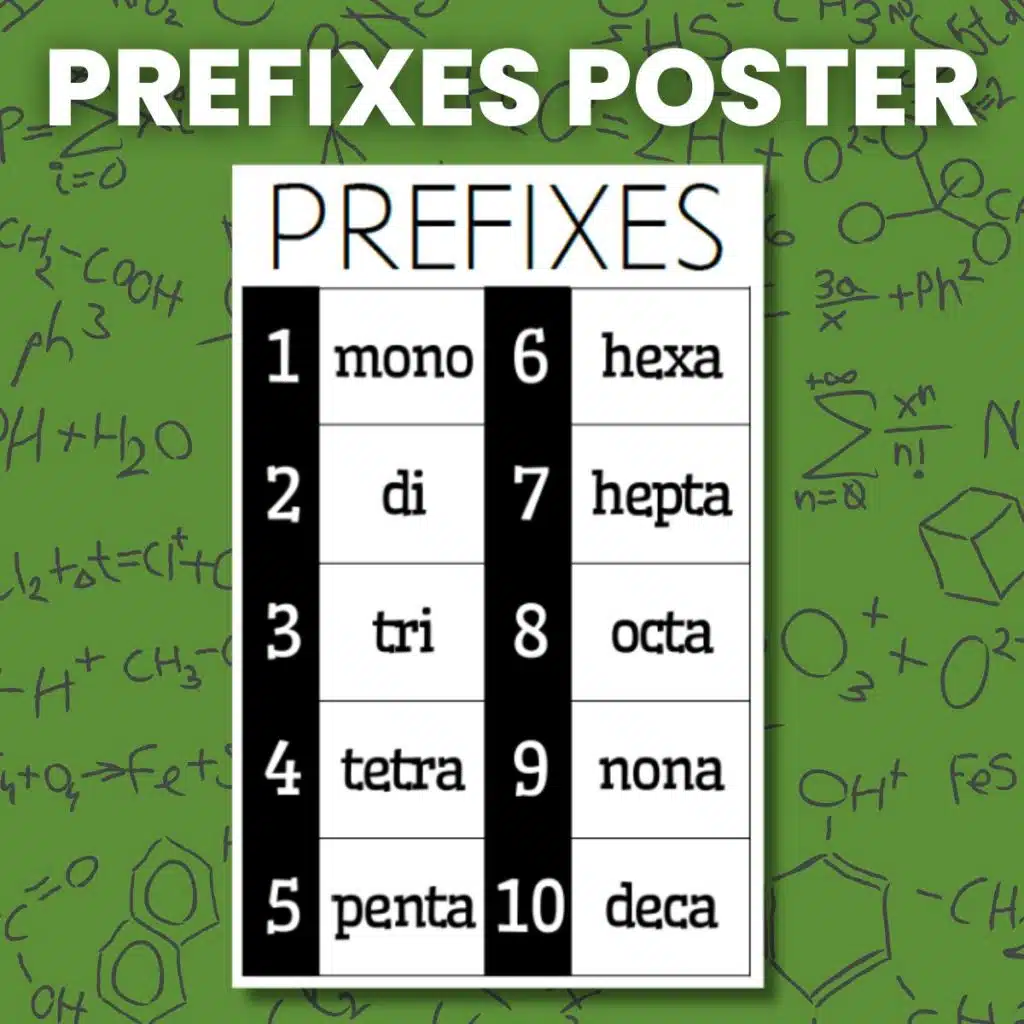 I designed this poster to print on 11 x 17 cardstock.
I use this size of cardstock to make quick and easy posters on my school's copy machine. If you don't have access to this size of paper, you could also print it on 8.5 x 11 paper, it will just end up smaller.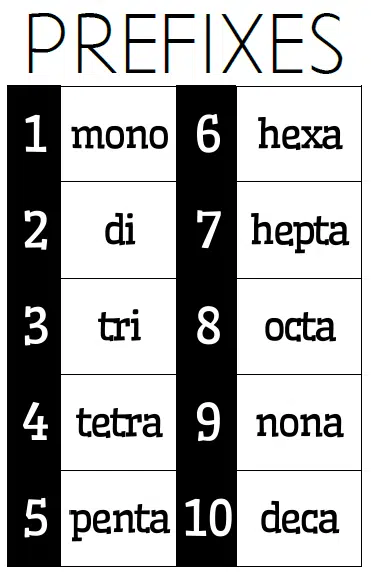 Here's what it looks like hanging in my classroom.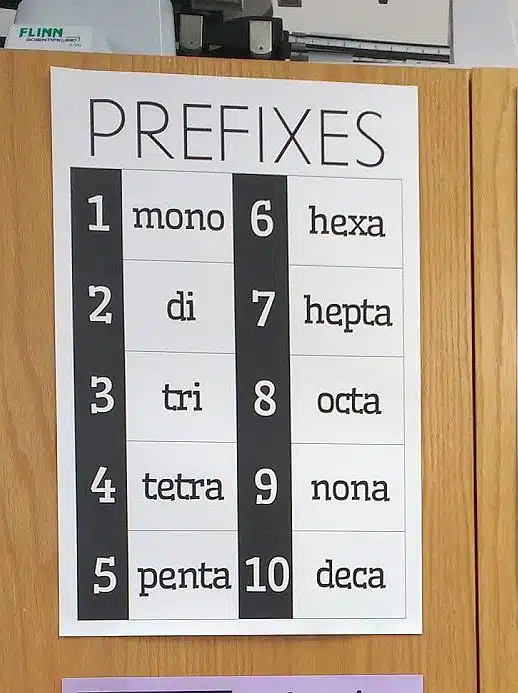 More Resources for Teaching Chemical Compounds