Earlier this year, I attended an OERB science workshop. I left with over $1100 in supplies and lots of ideas to use in my physical science class. You can read more about my workshop experience here. One of the tools I was given to use with my students was a set of hydrocarbon modeling kits from Mega Molecules.
Organic chemistry isn't exactly in the realm of our physical science standards, but basic ionic and covalent bonding are in the standards. I used this one-day introduction to hydrocarbons as an end-of-unit extension lesson. I thought my students would benefit from the chance to build a model of a molecule.
Here are some of their creations: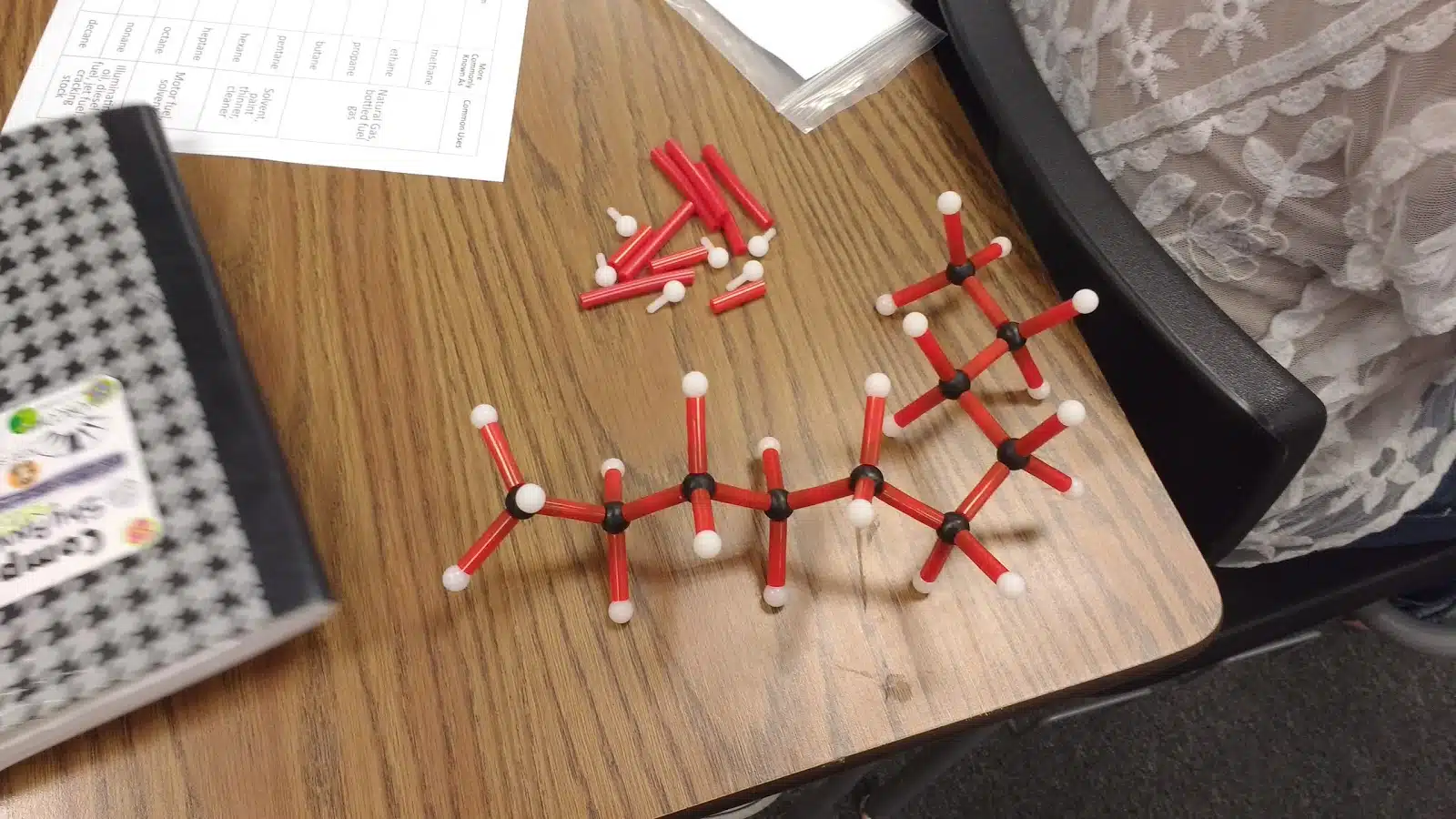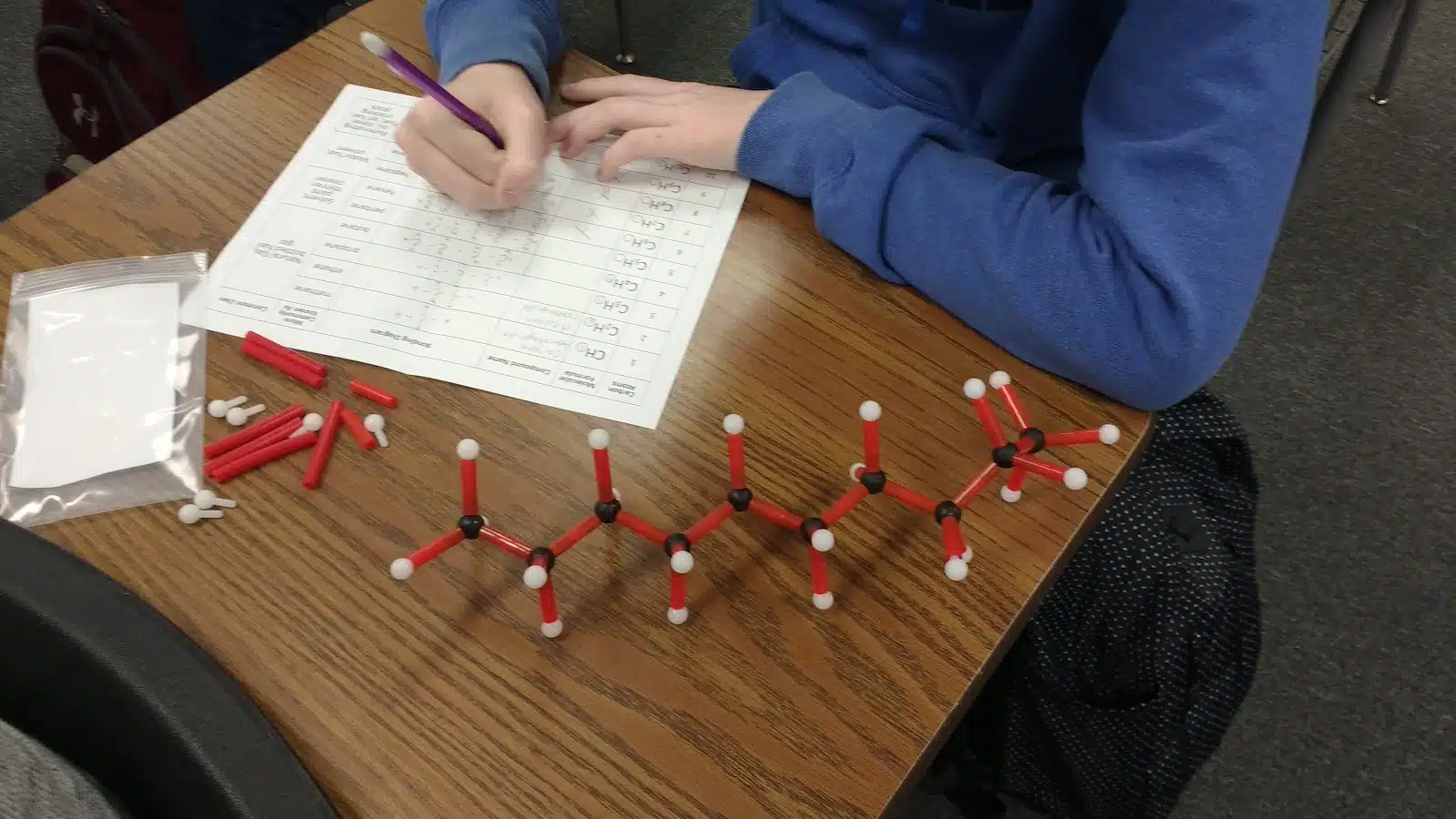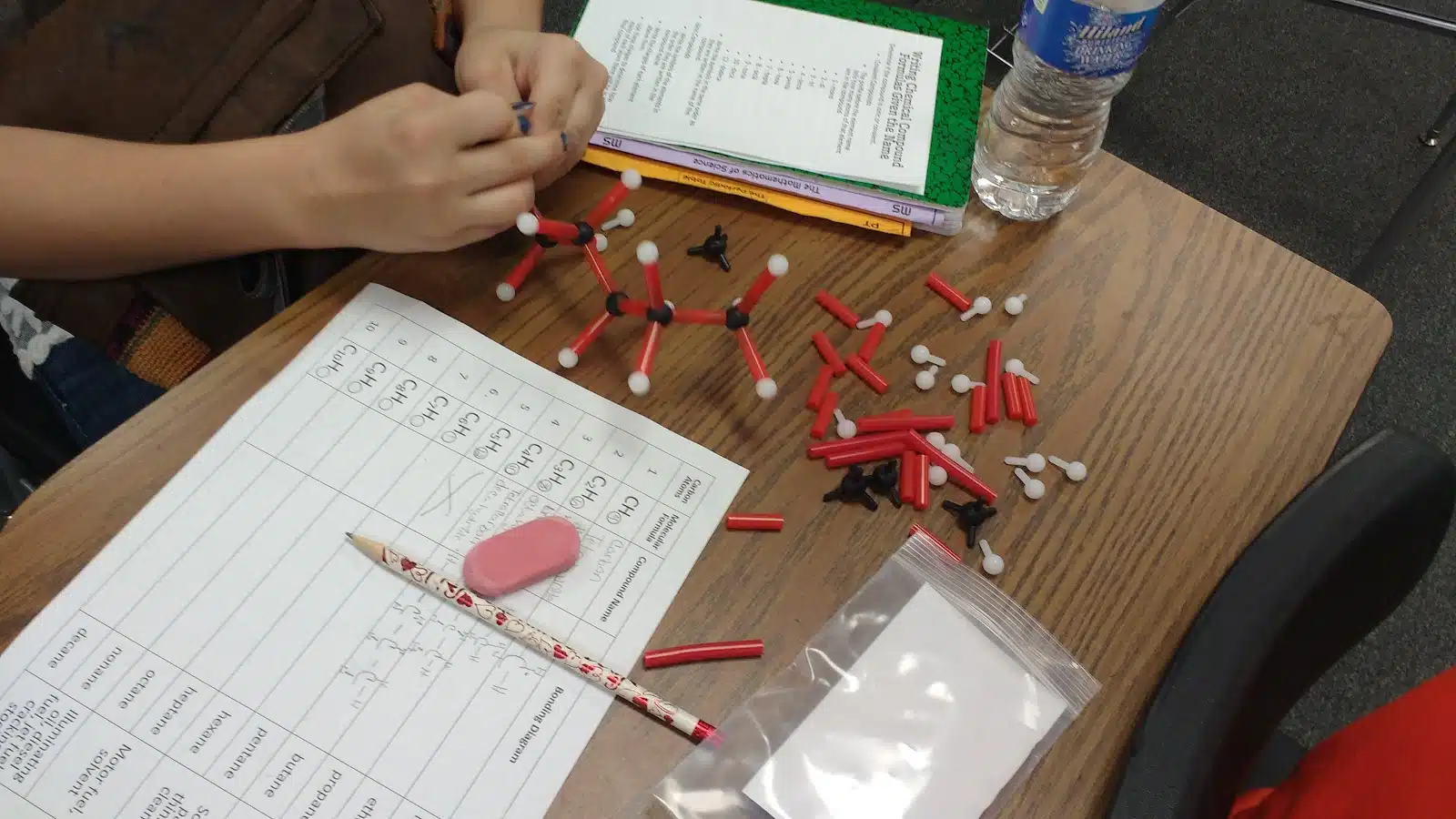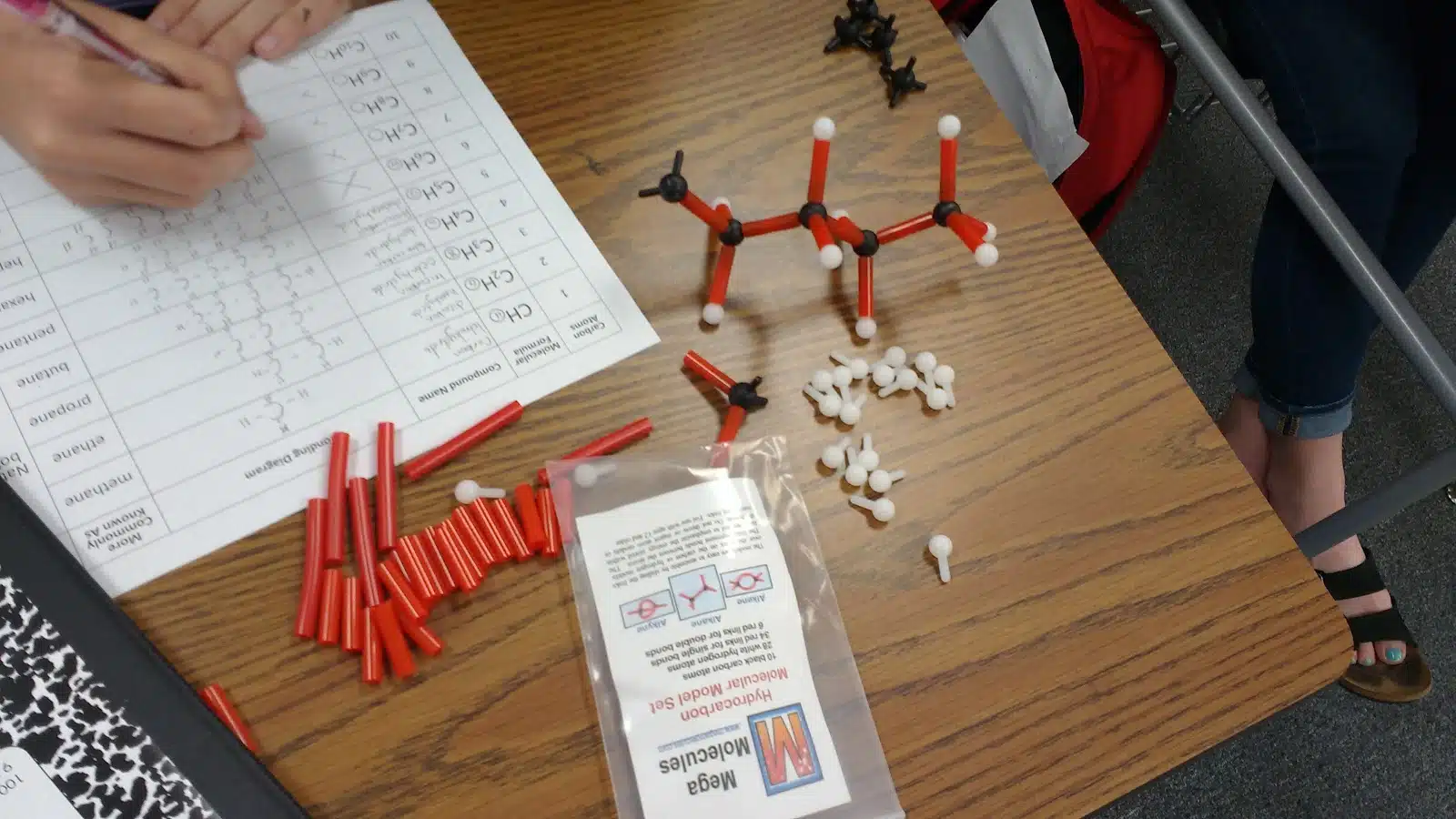 I gave each of my students a hydrocarbon building kit and a table to complete.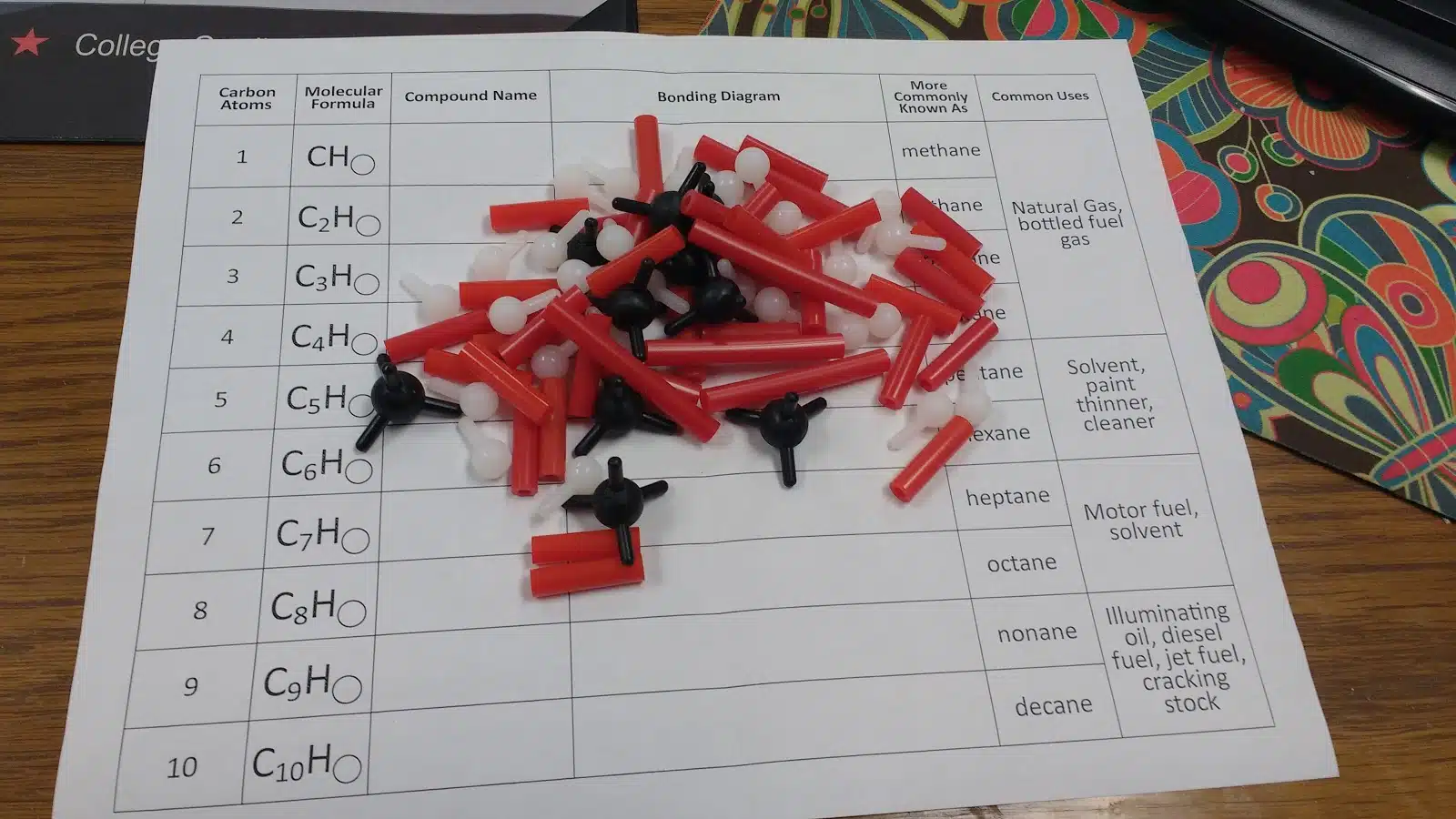 Here's the table I created. It is inspired by a table we were given at the workshop to fill out.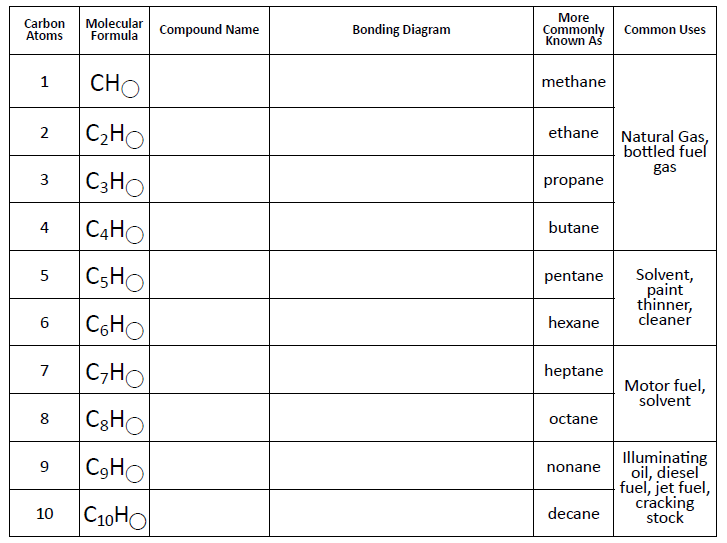 This is my first year teaching physical science, and I'm definitely making some rookie mistakes. My students have been practicing naming covalent compounds, so I thought I would have students name the hydrocarbons using the rules for covalent compounds. Then, I would share with them (through the next-to-last column in the table) what scientists referred to the hydrocarbons as.
Silly me didn't think about what would happen when I needed a prefix for fourteen hydrogen atoms! Oops… I told my students that I had planned this so that they could see why scientists used a different naming scheme for hydrocarbons than the method we had been using for covalent compounds. They seemed to be okay with this.
But, I think I might take out that naming column if I ever teach physical science and do this activity again.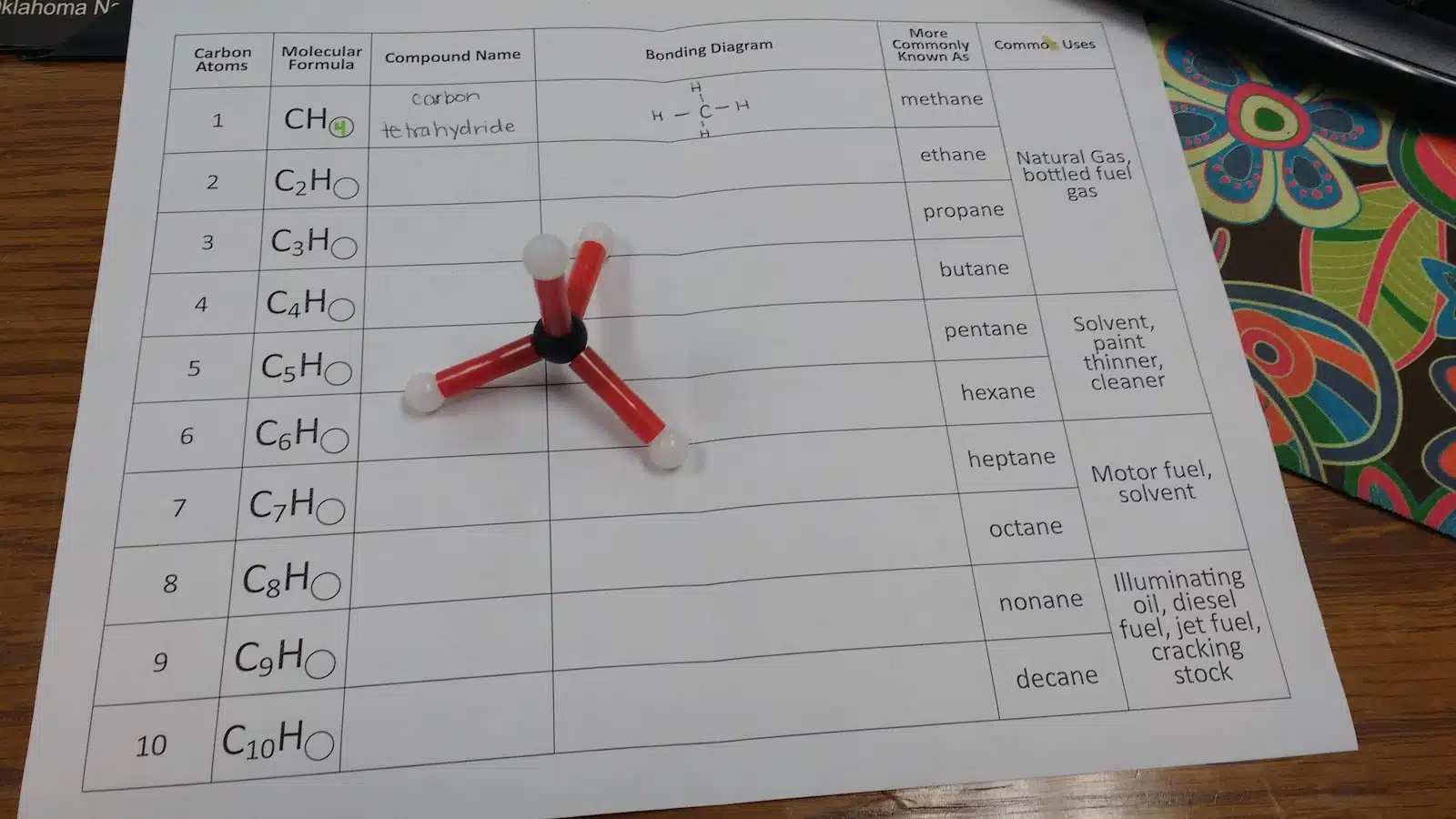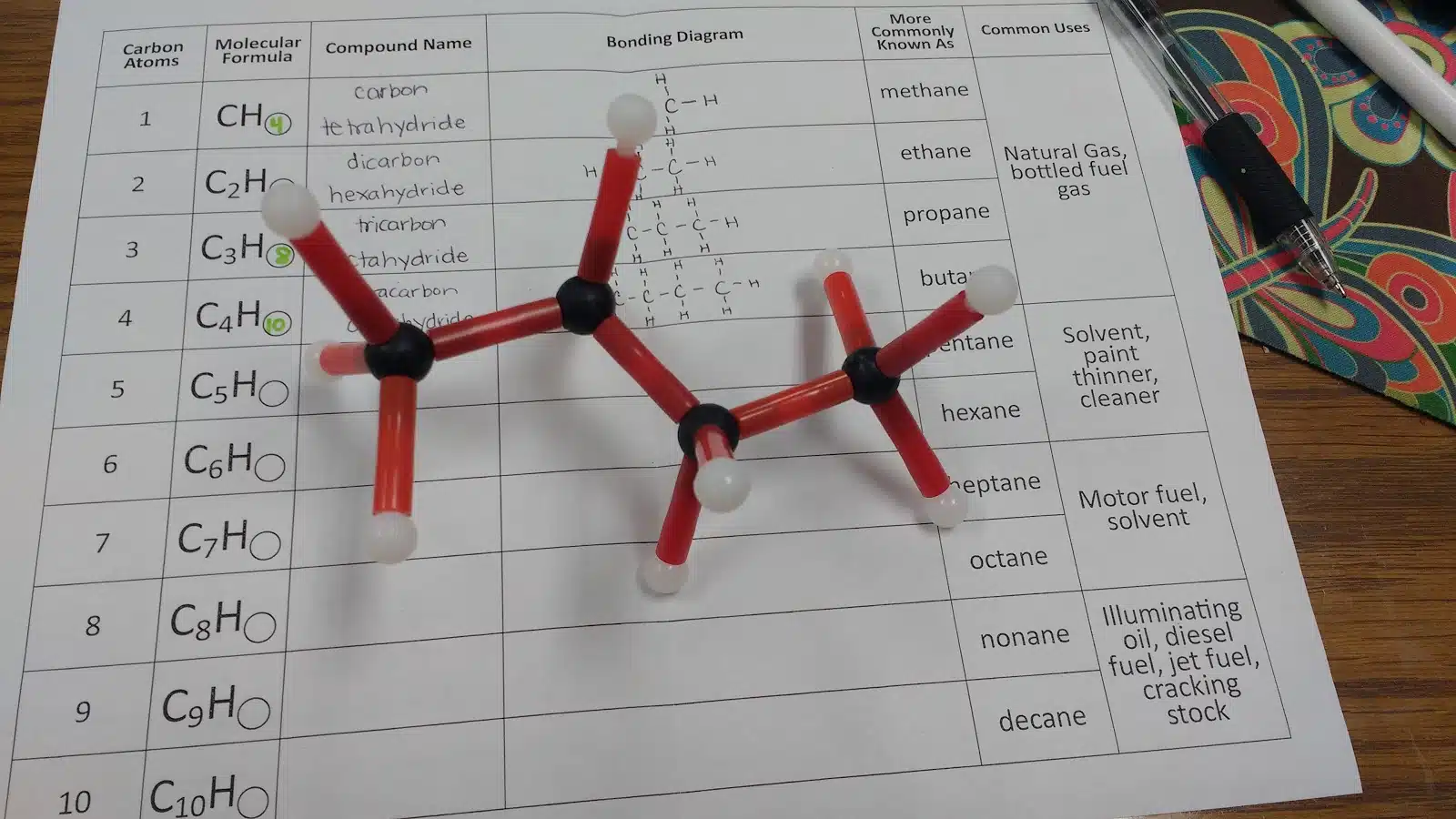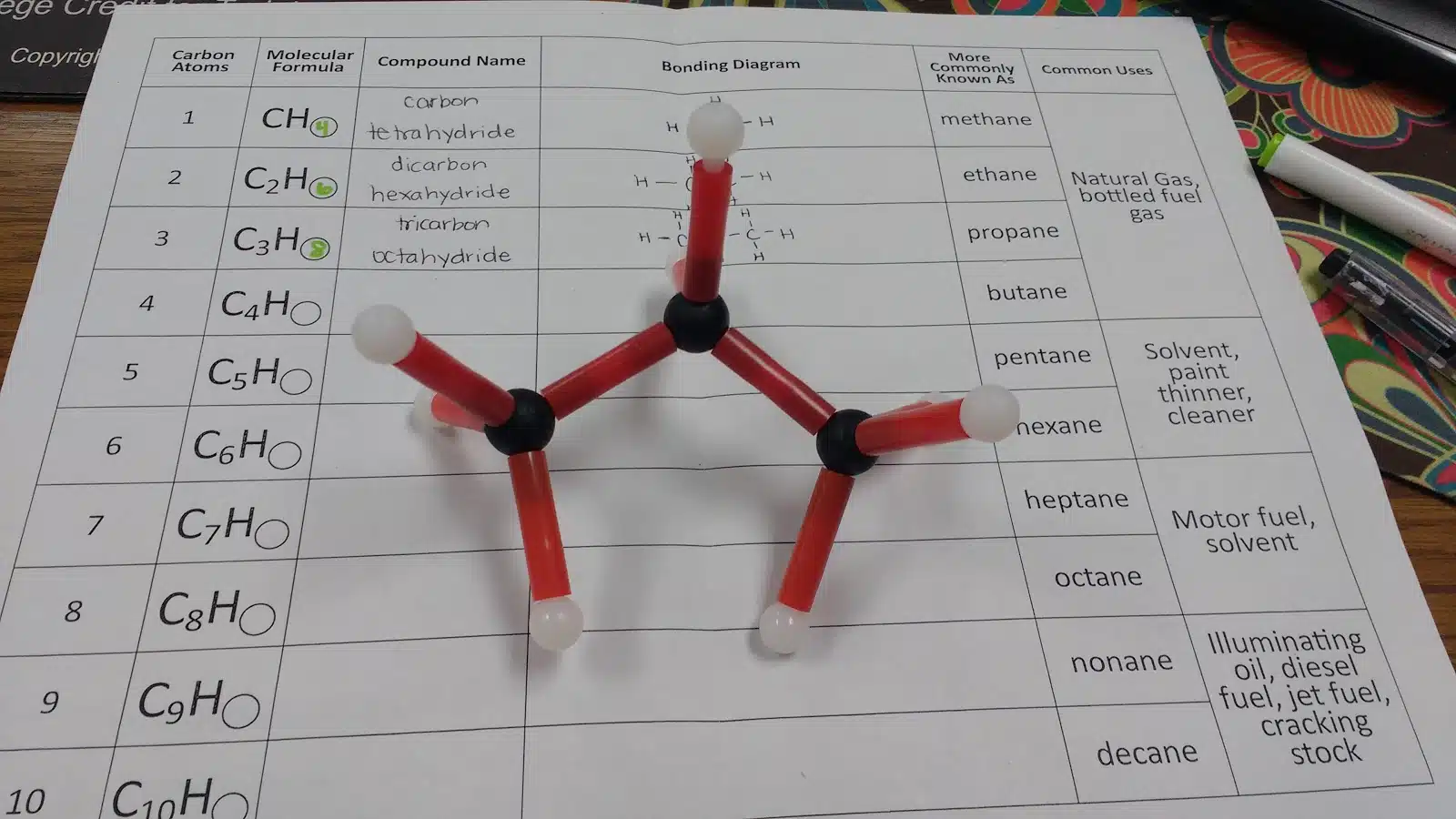 One happy side effect of this one-day exploration of hydrocarbons is that whenever we see hydrocarbons in the equations that we are balancing, we can name them! Of course, I find this much more exciting than my students do…
More Resources for Teaching Chemical Compounds