My chemistry students are currently working with basic definitions that form the crucial foundation of the subject. One of these words that must be defined is matter. Before giving students a specific definition, I decided to let them play with the concept themselves through a matter vs not matter card sort.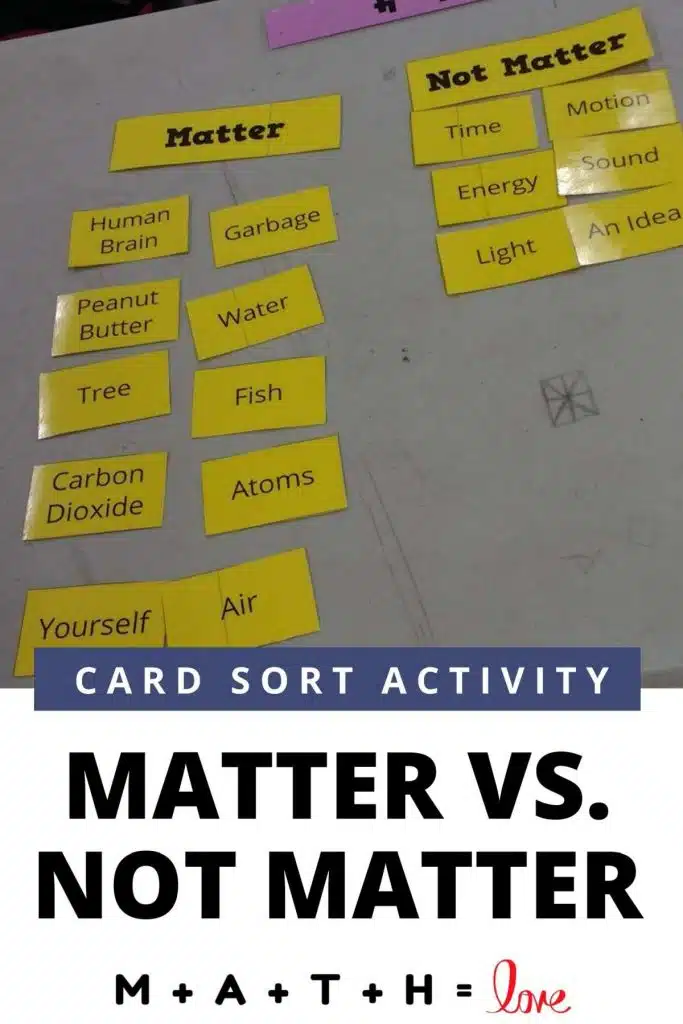 To make my card sort, I used a bank of words from the margins of the teacher's edition of Holt's Chemistry.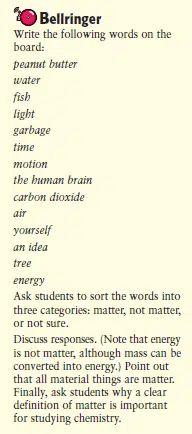 There weren't quite enough words to fit my template, so I had my husband suggest a couple more.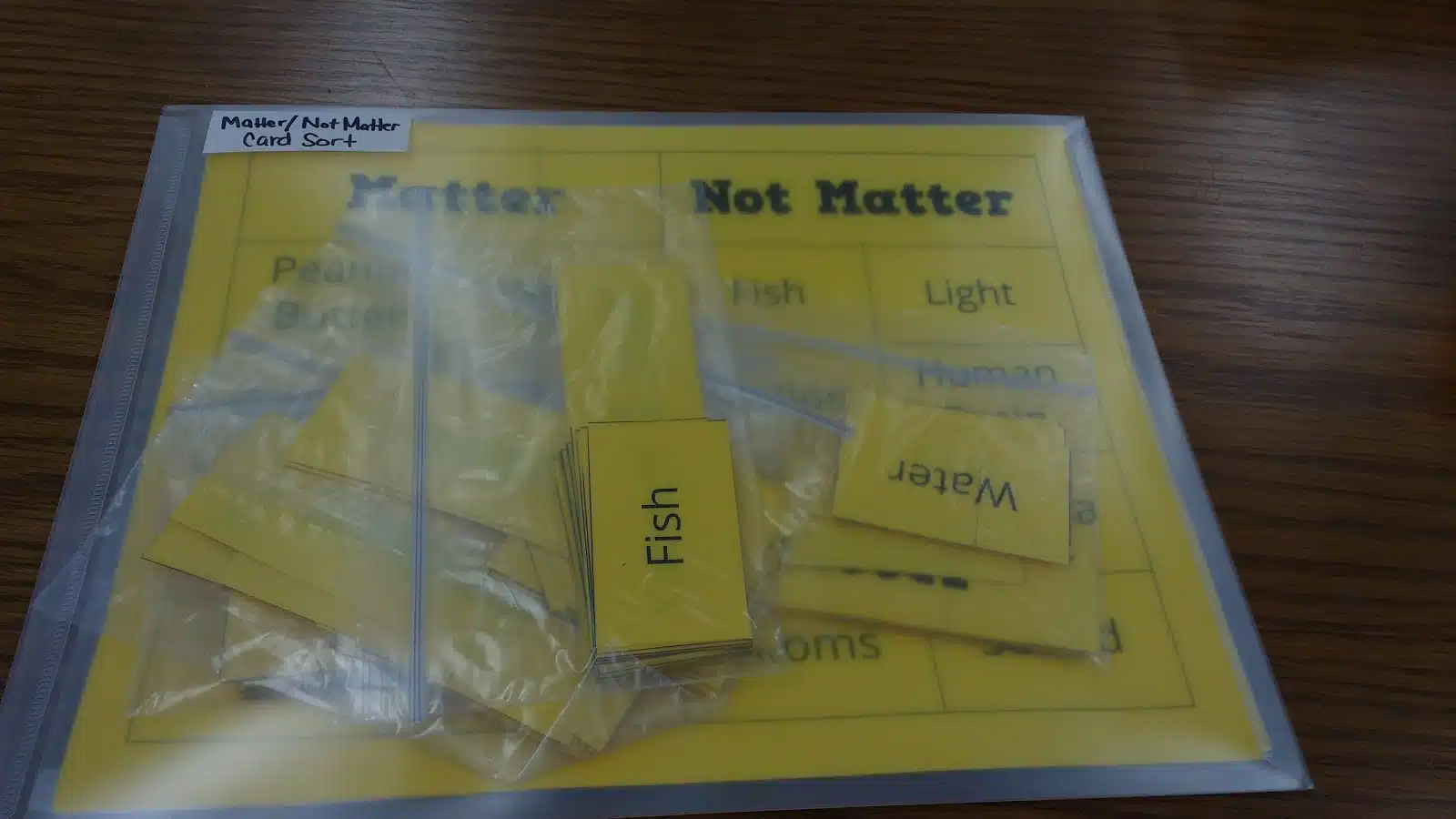 Here's what I came up with: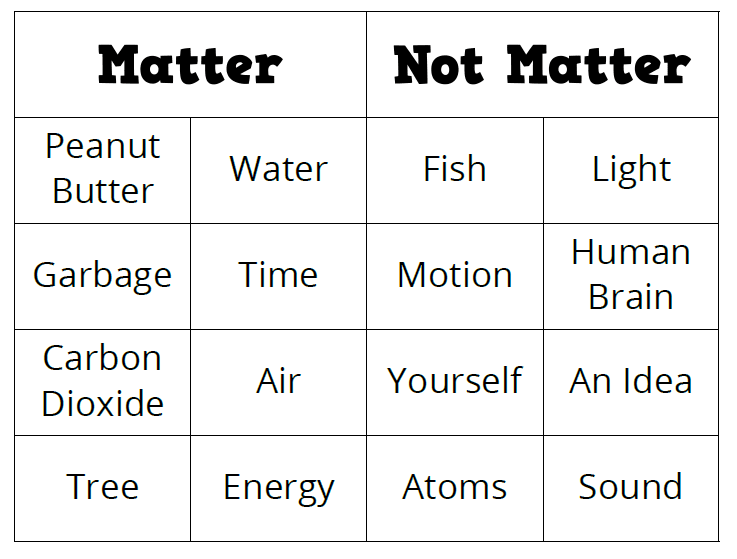 And, here are some action shots from when I used the matter vs not matter card sort with my chemistry class: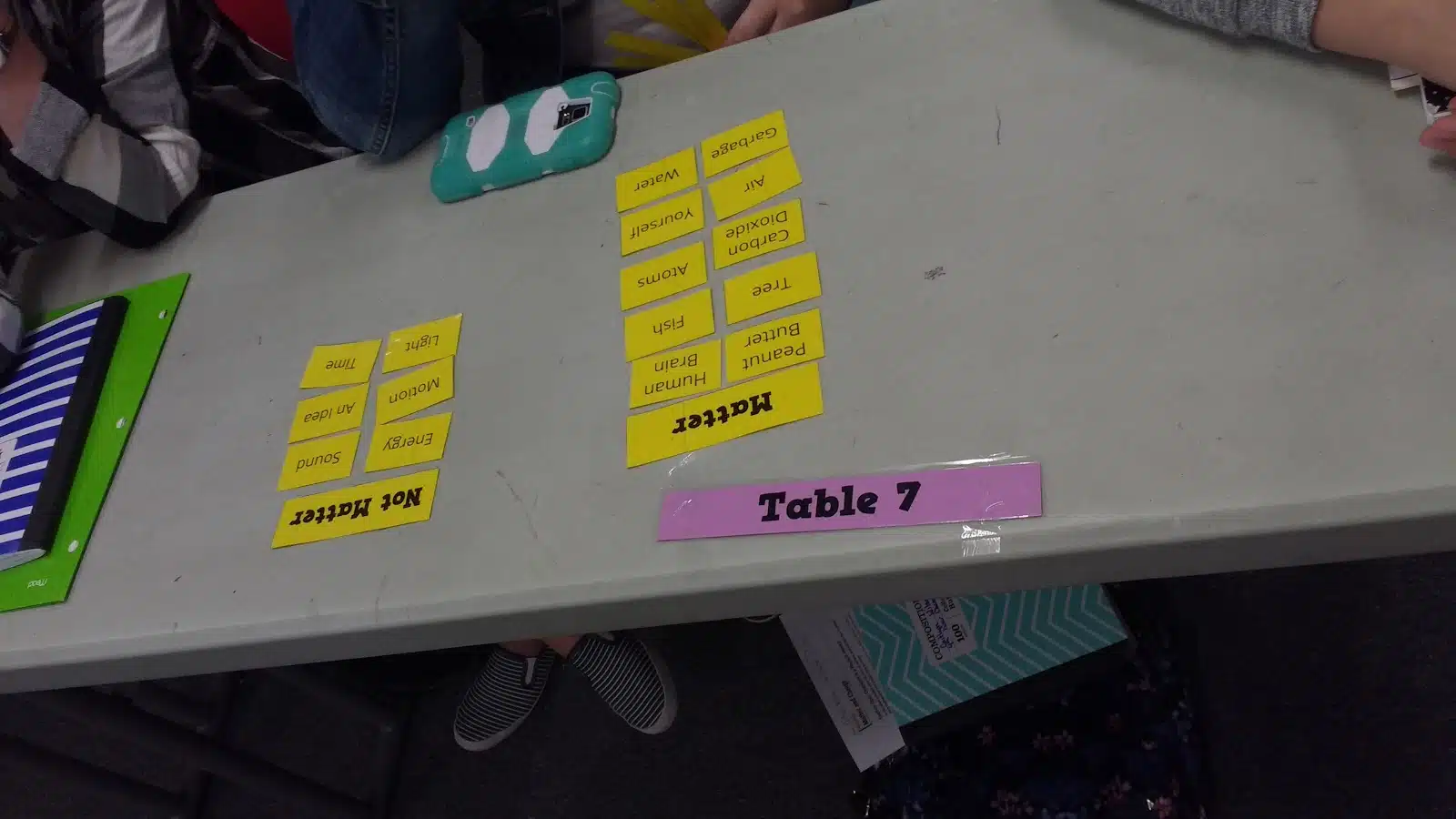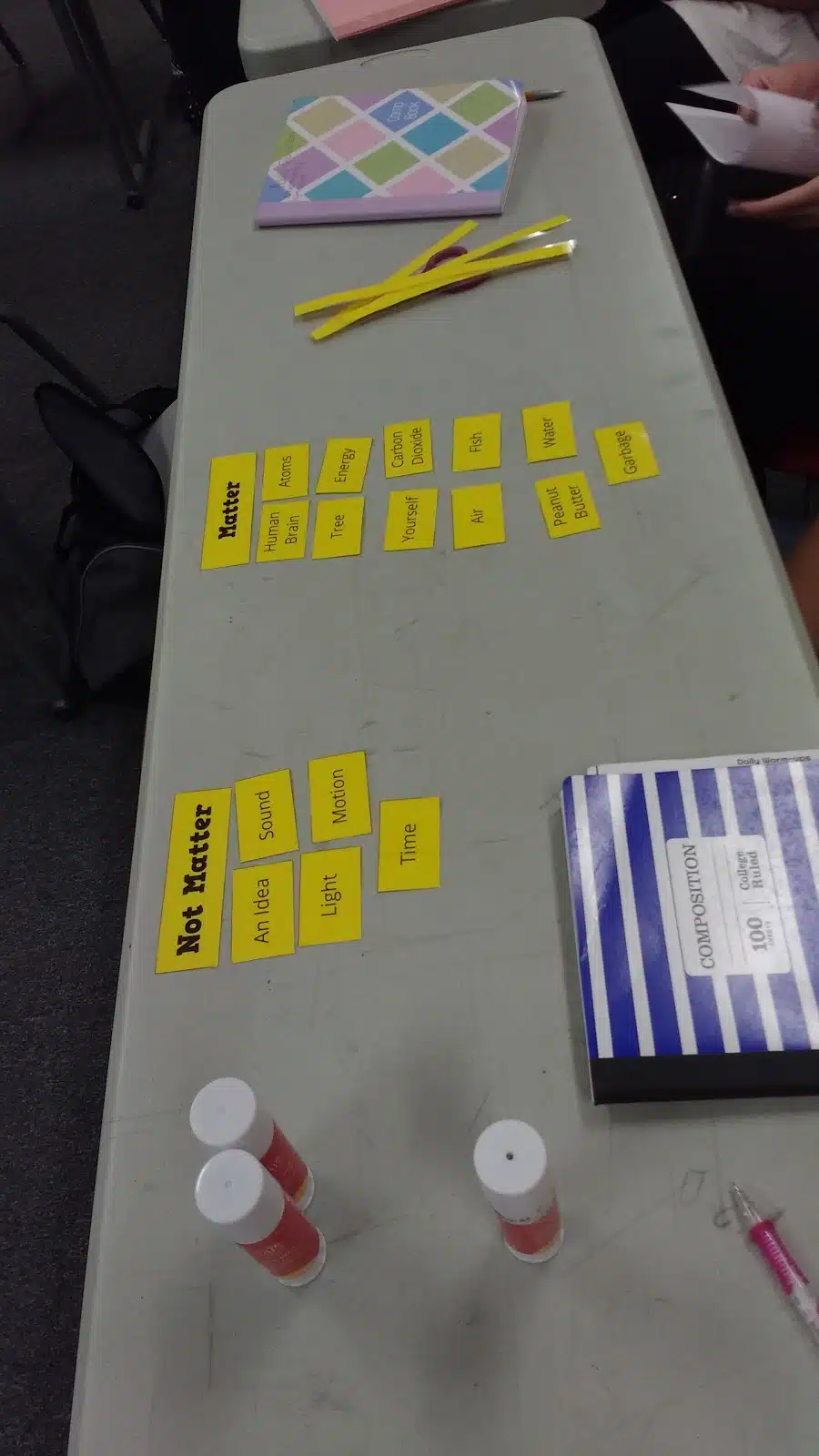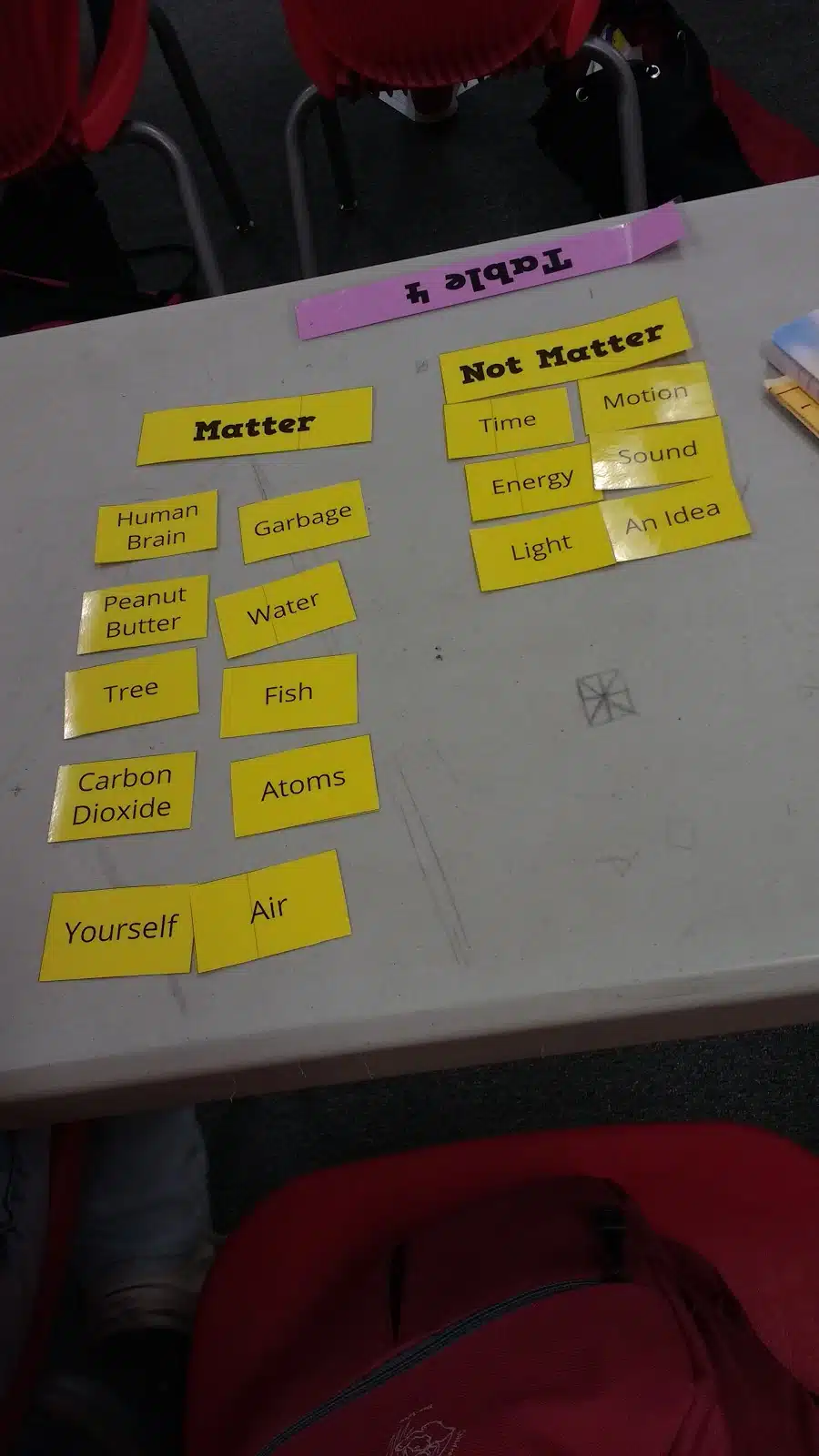 More Activities for Teaching Matter and Change