I created this types of systems foldable to summarize the different types of systems my students would be dealing with in physical science.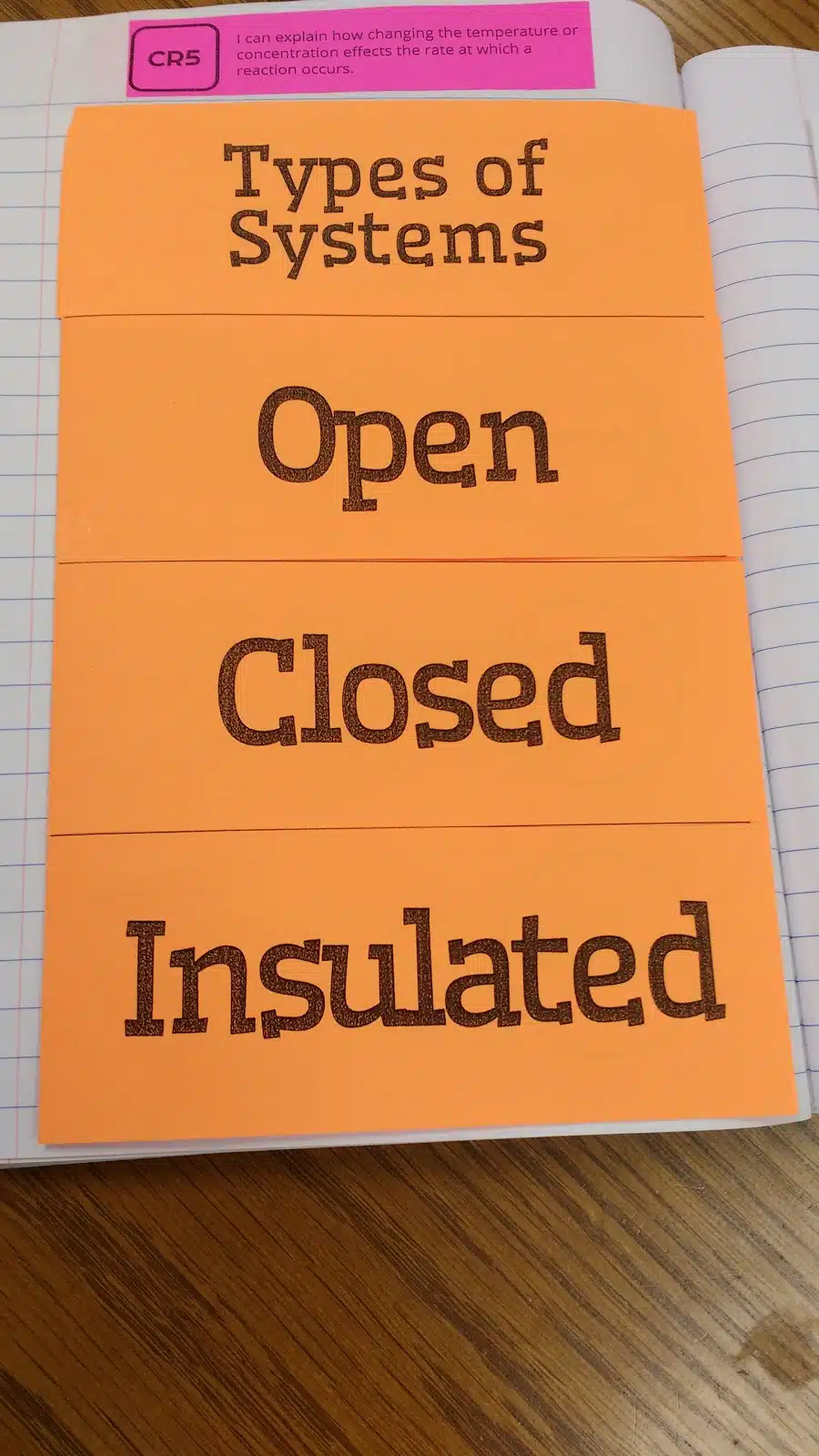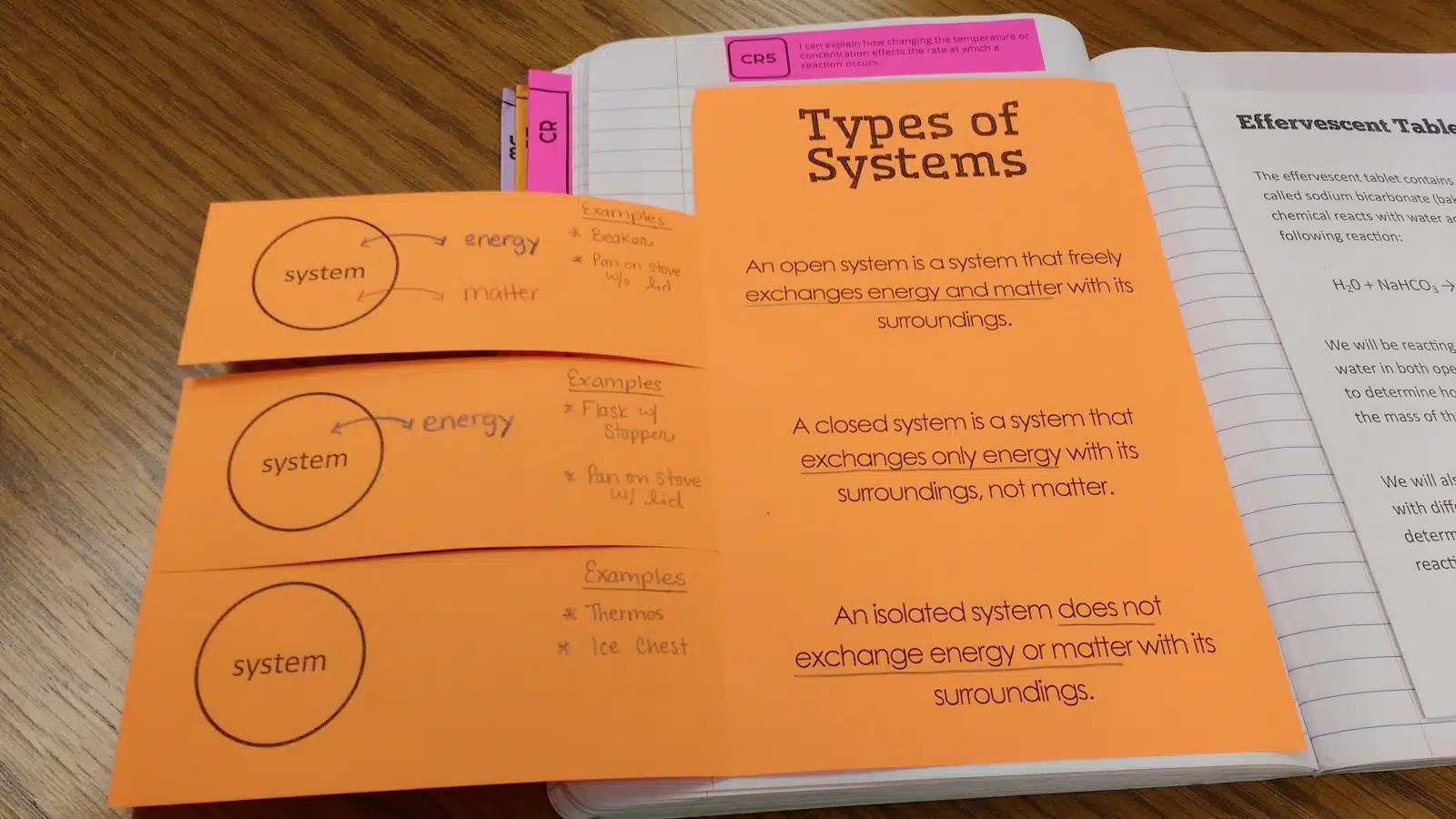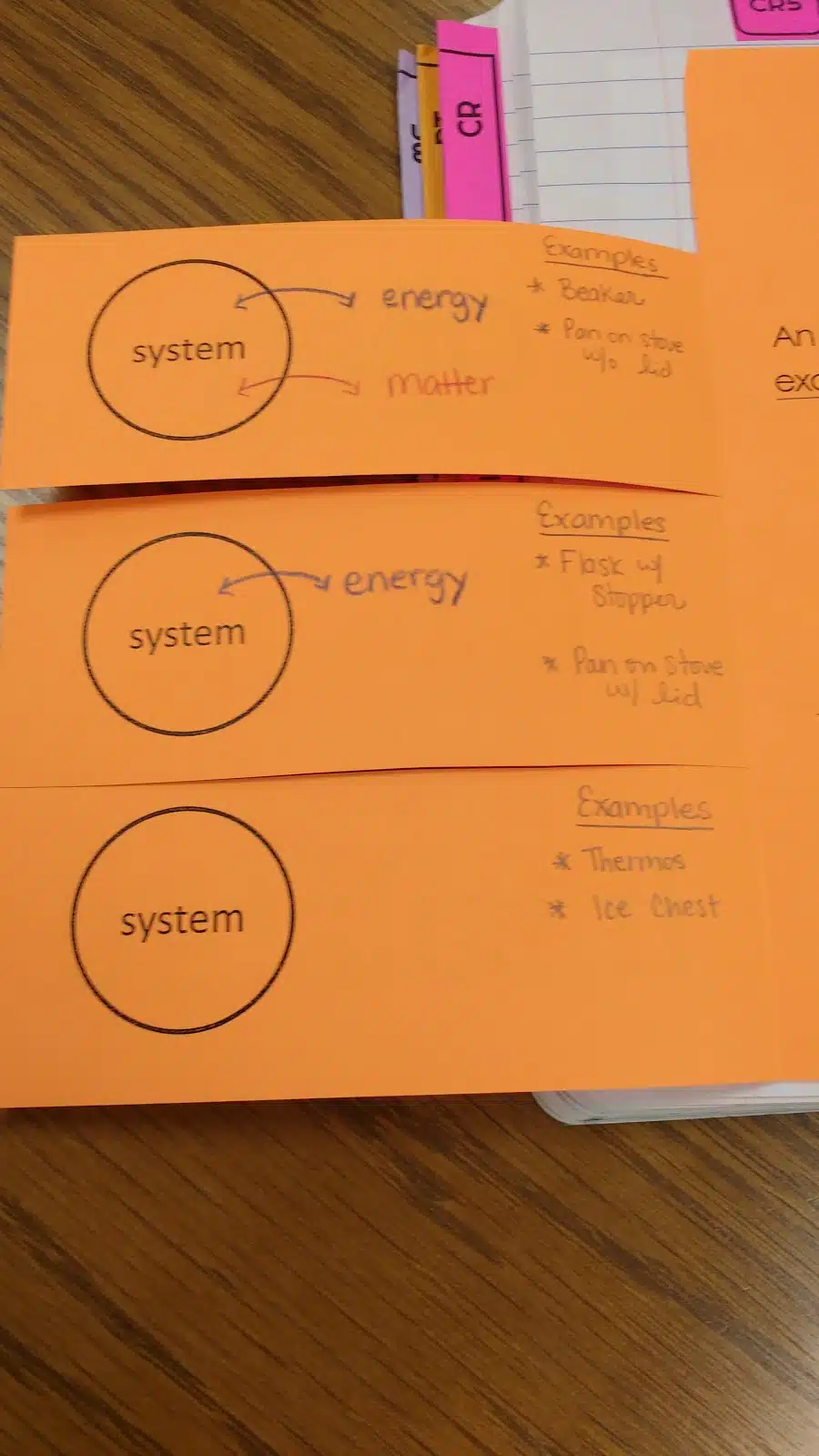 I brought some props from home to help us wrap our mind around the different types of systems.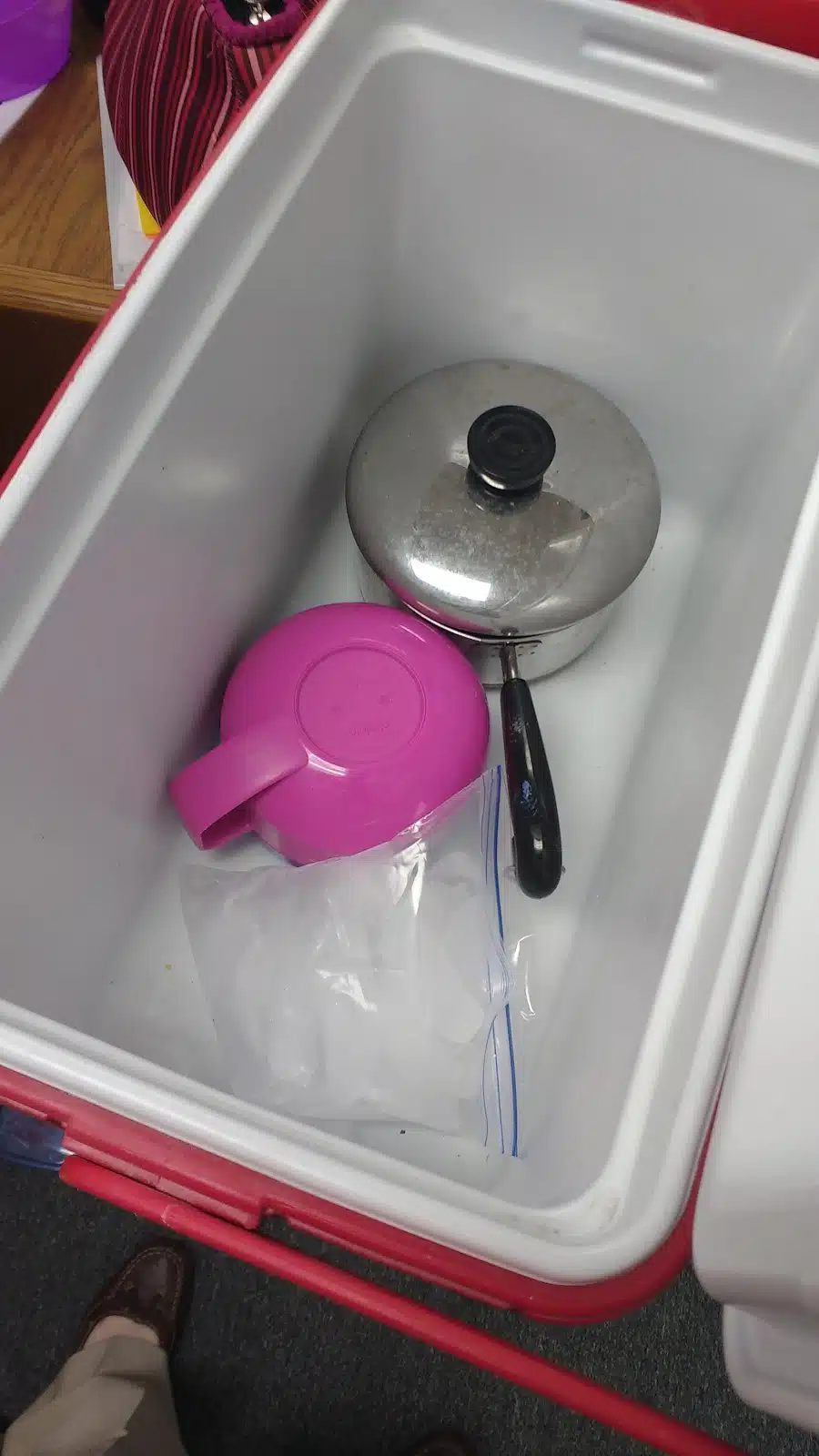 The cooking pot without the lid was an example of an open system. The cooking pot with the lid on was an example of a closed system. Both the thermos soup bowl and the ice chest were examples of insulated systems.
More Resources for Teaching Chemical Reactions