This year I created a new writing polynomials in standard form graphic organizer and foldable for my Algebra 1 students to glue in their interactive notebooks.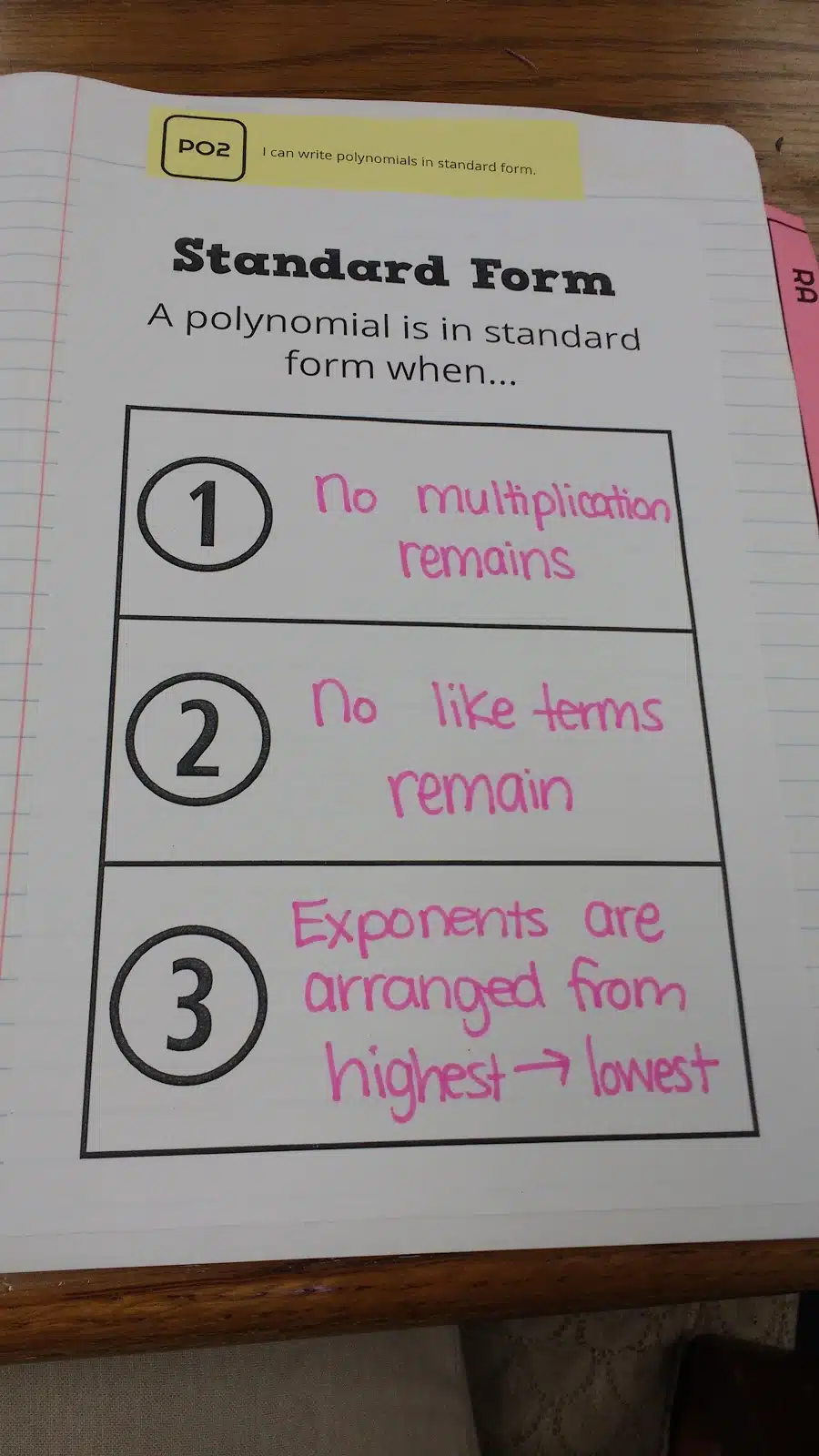 Then, we practiced taking polynomial expressions and writing them in standard form.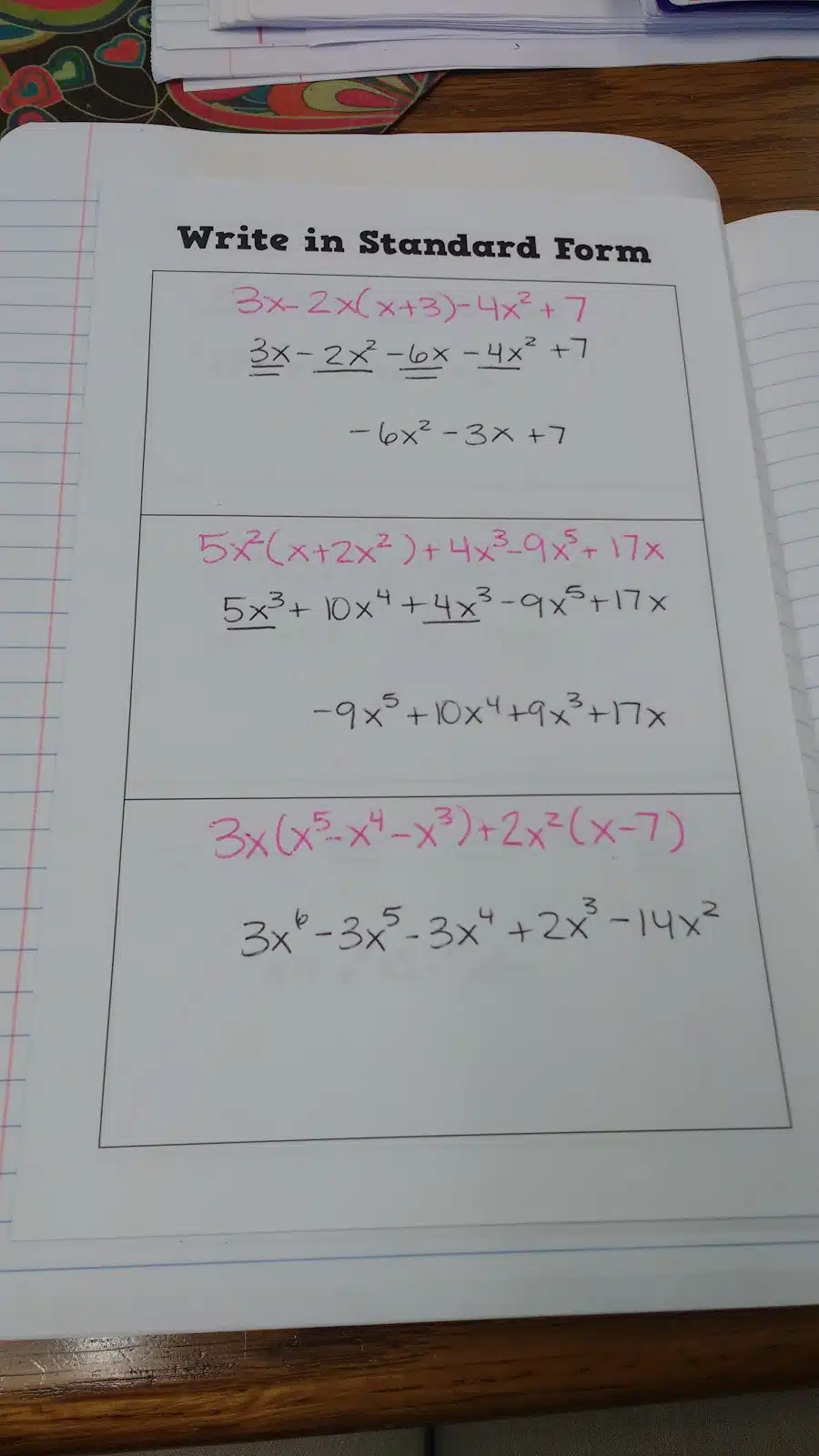 I was a bit overambitious about how many examples we were going to get through. We ended up crossing out the last three example boxes.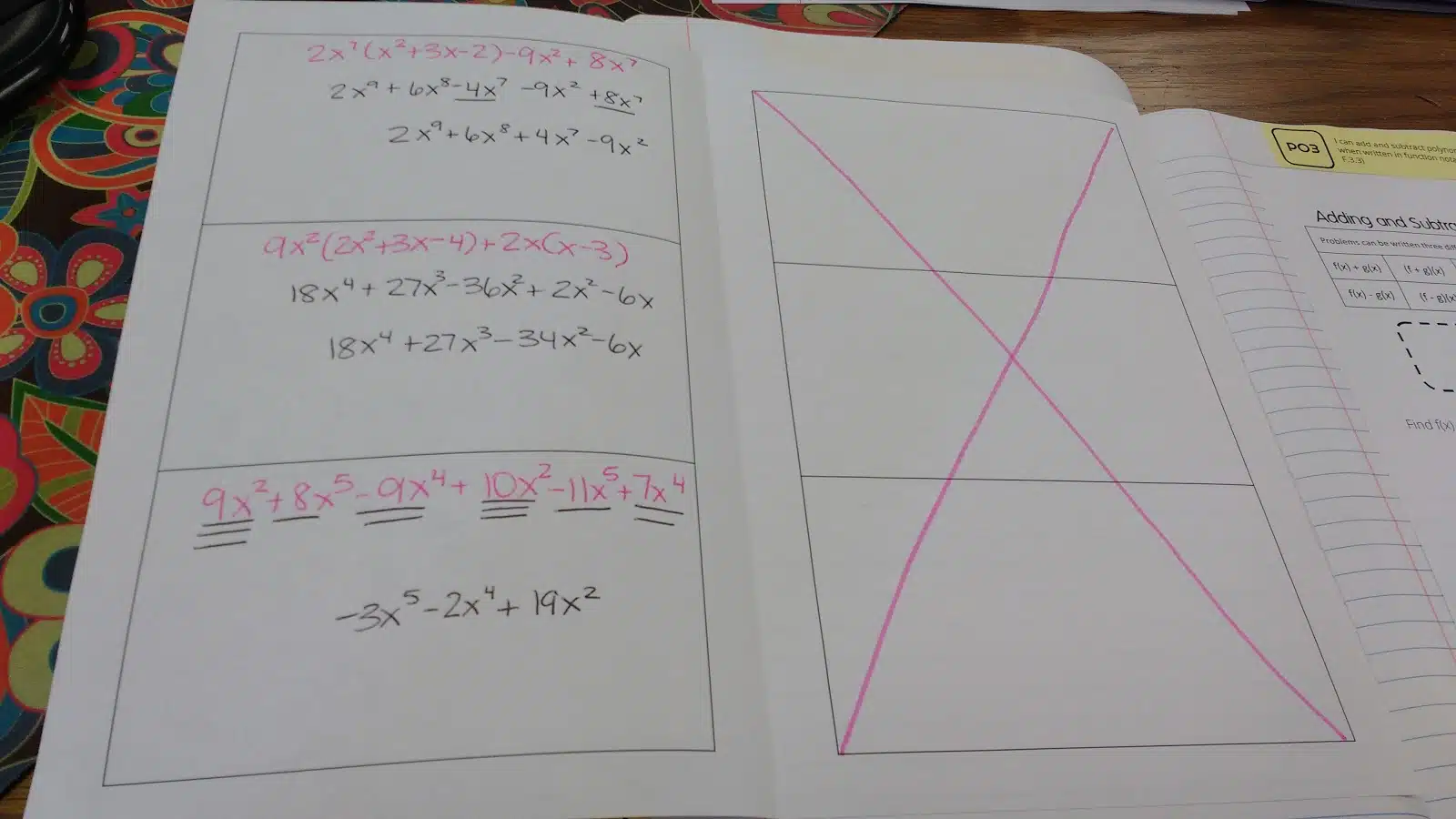 More Activities for Teaching Polynomials