Before I teach my algebra students to rationalize the denominator, I try to answer the looming question: why do we rationalize the denominator?
I realize that rationalizing the denominator has gone out of fashion as a result of the Common Core State Standards, but the topic is still required by the Oklahoma math standards.
I try to give my students a taste of history and the WHY of what we're doing.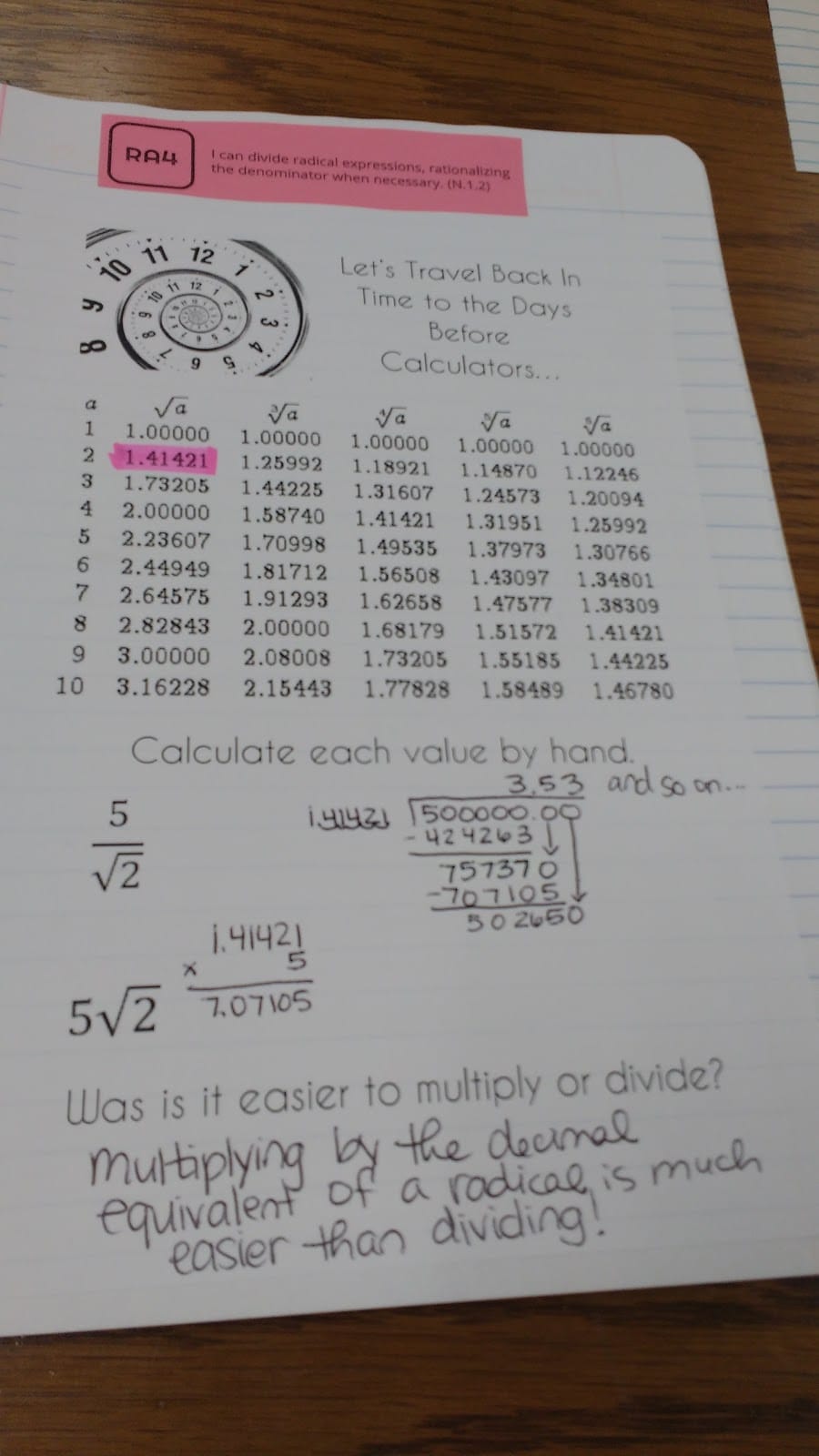 Whenever I've taught rationalizing the denominator in the past, students often questioned why we weren't allowed to have a radical in the denominator. I tried to explain how it was a sort of math "tradition," but I'm not sure my students fully understood the reason it became a tradition.
Now that we live in the days of a smartphone in every pocket, it's hard to imagine what life was like in the days before calculators. So, for this activity, I made my students put away their calculators and do some math by hand.
First, we discussed how people found various mathematical values using books of tables in the days before calculators. Students were confused about how to read the table, but I think they caught on after a bit.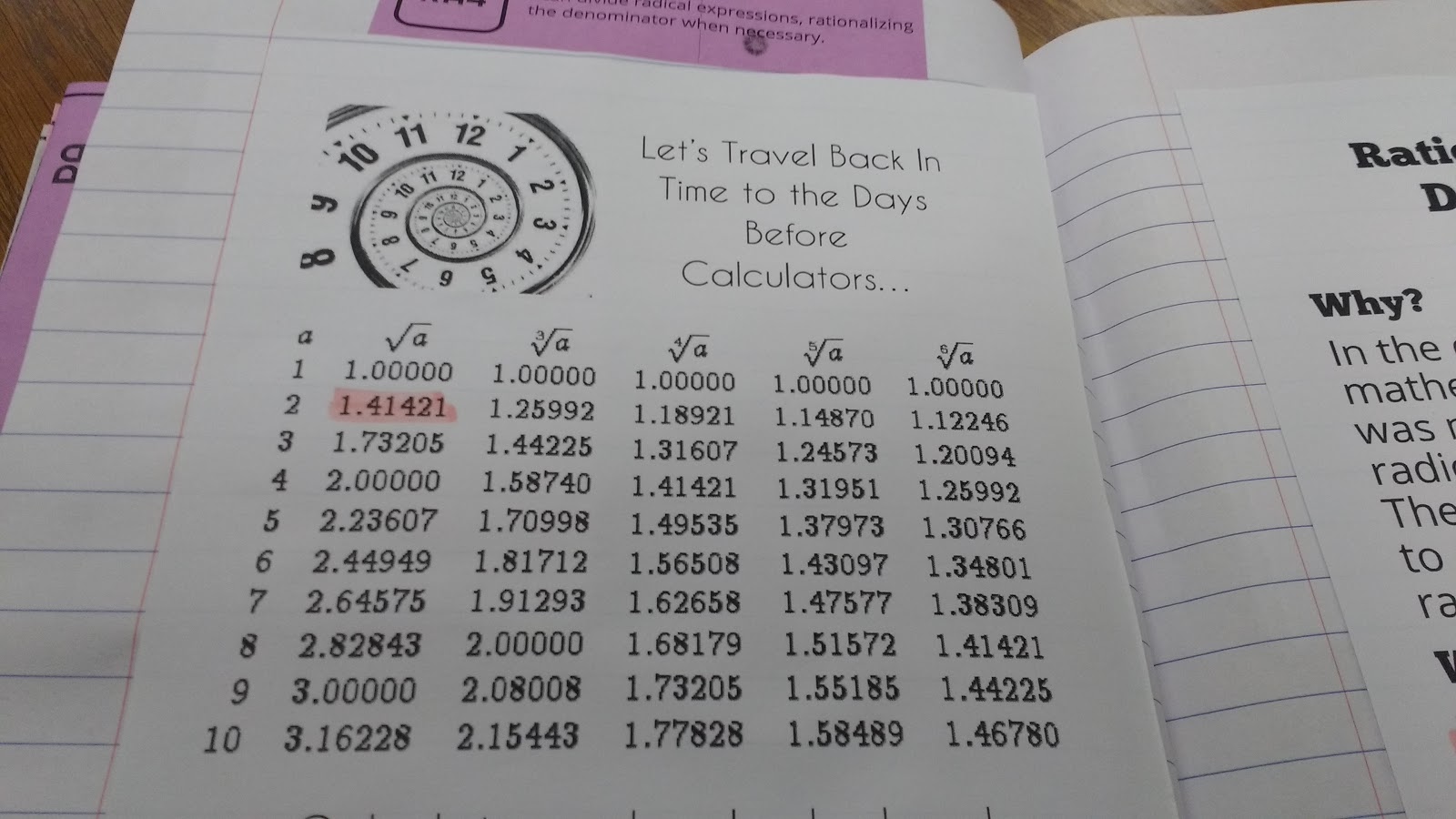 I asked them to calculate two values by hand using the decimal approximations from the table. Students had to find five divided by root two and five multiplied by root two.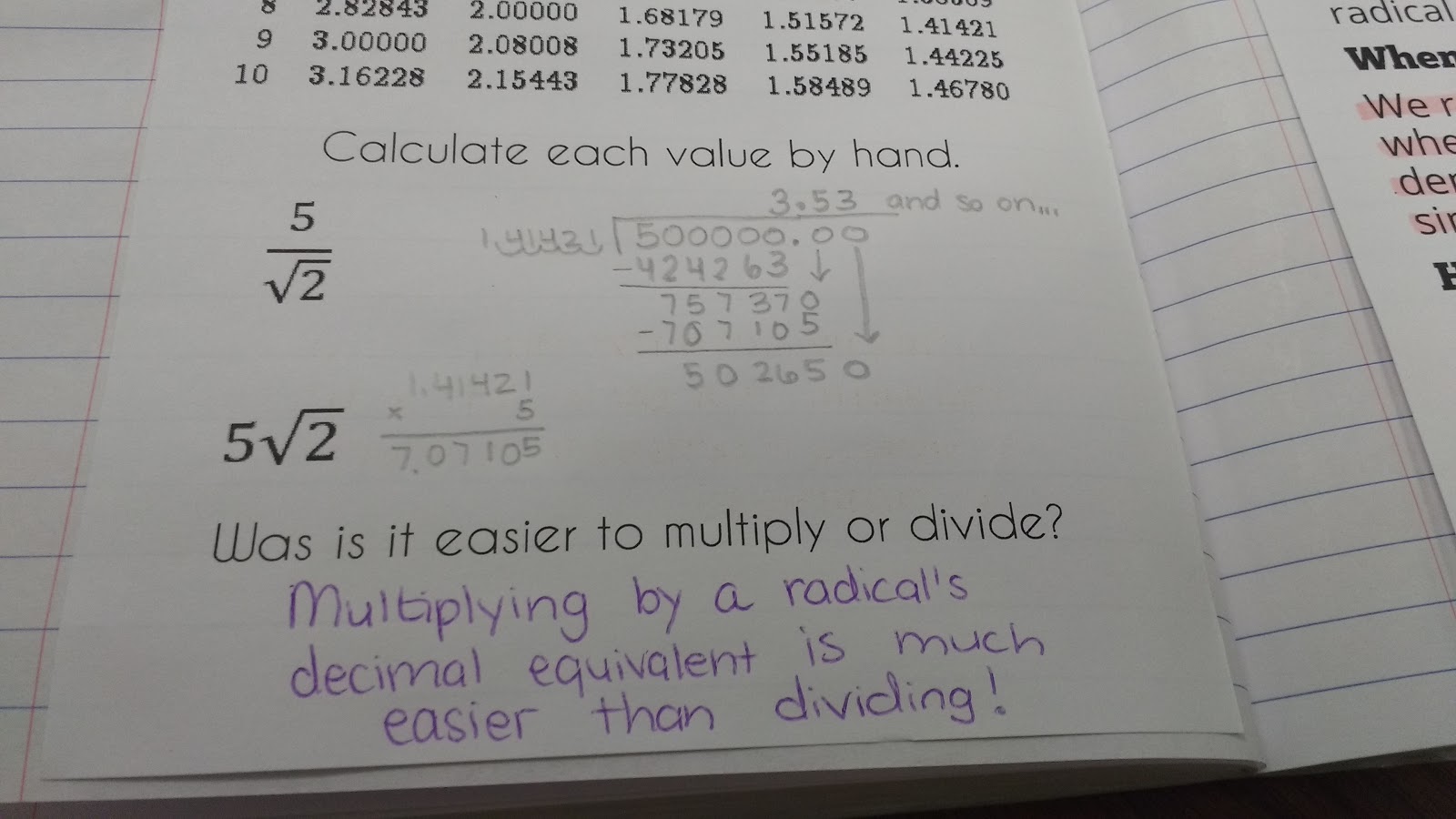 My students flew through the calculation for five times root two. They couldn't even remember how to set up the long division problem for five divided by root two. We ended up doing that one together!
They all agreed that multiplying by a radical was MUCH easier than dividing by a radical!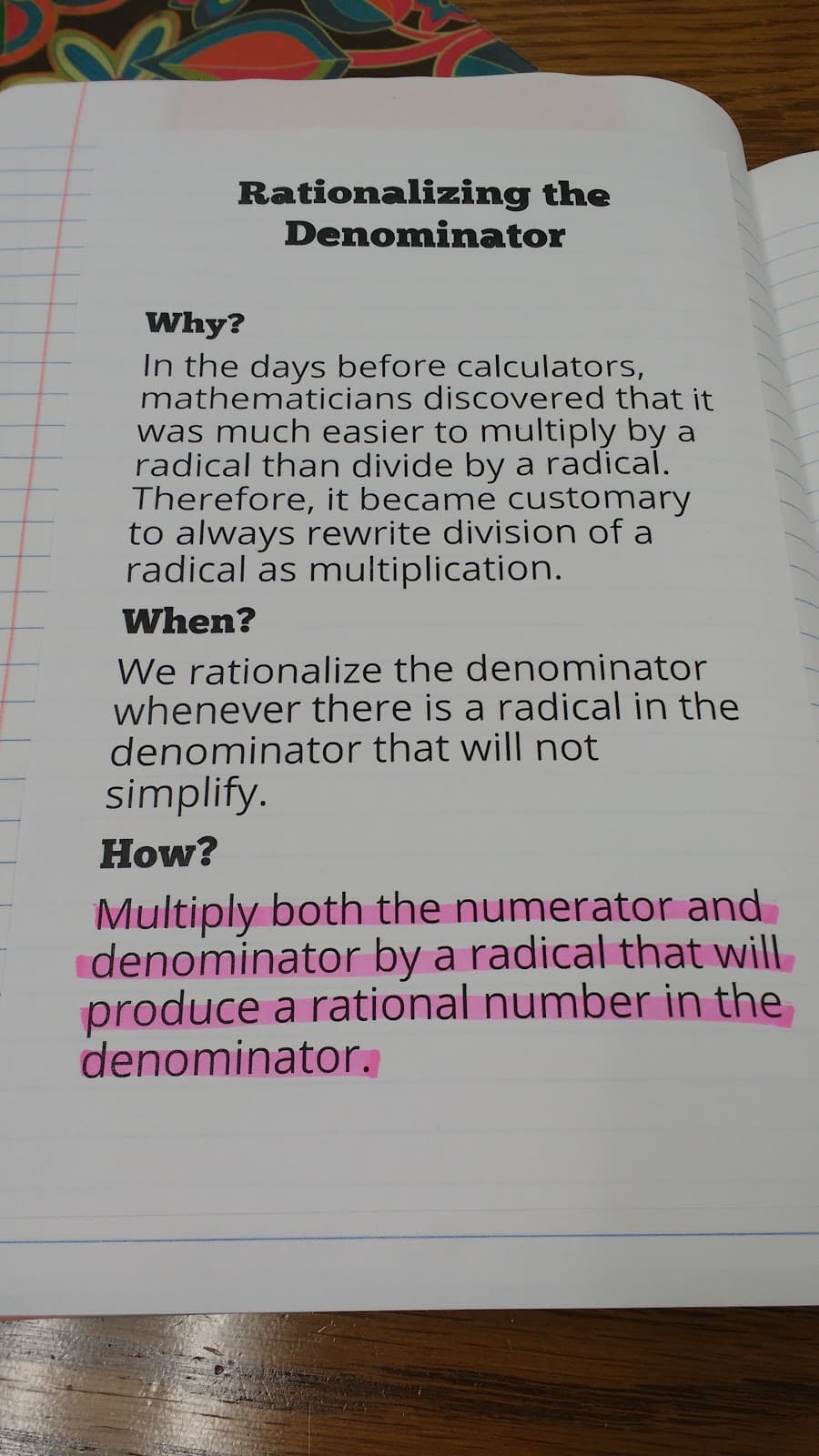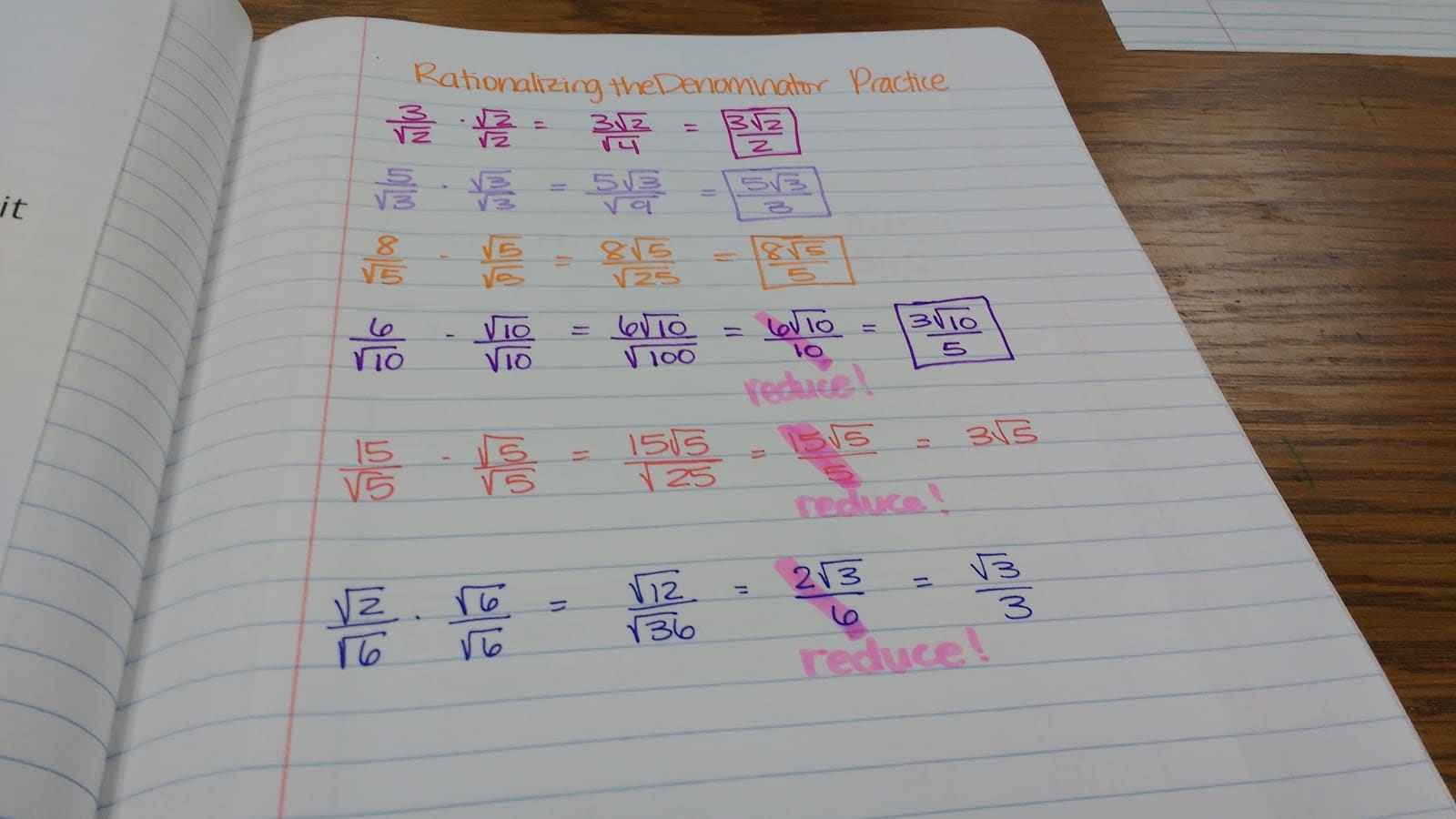 More Activities for Teaching Radicals