I want to share this dividing polynomials using the box method foldable that I created for my Algebra 2 students to work through and glue in their interactive notebooks.
I'm excited to talk about one of my favorite things in the world with you here on my blog: dividing polynomials.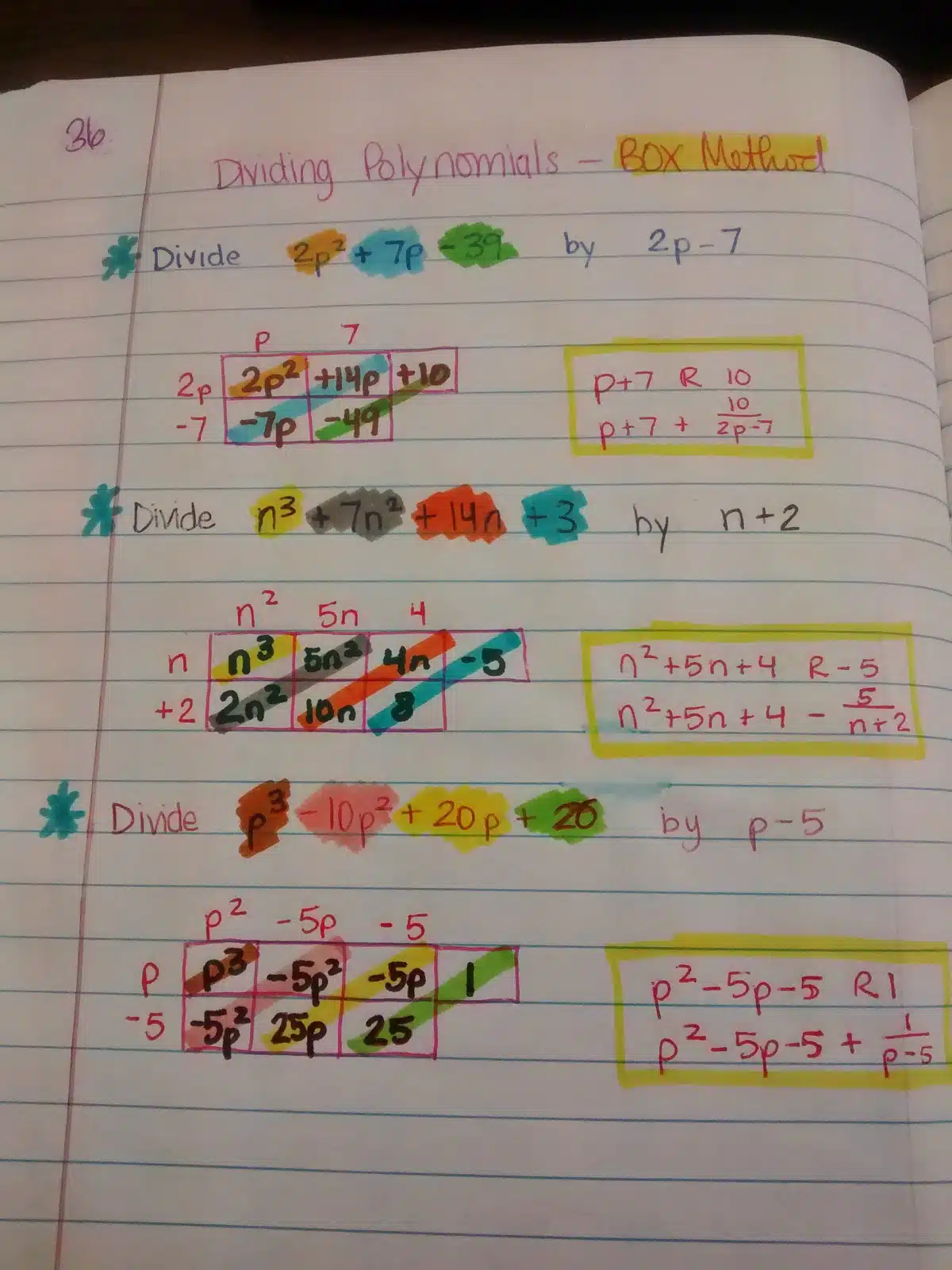 I used to dread teaching dividing polynomials because it meant teaching polynomial long division. My Algebra 2 students couldn't even remember how to do regular long division.
As a high school student, I remember being taught synthetic division, but that method only works if the polynomial you are dividing by meets certain requirements.
Then, my teaching life was changed when I was introduced to the box method.
If you're not familiar with the box method, you should probably start with this post on multiplying polynomials.
Here's the steps I wrote out for my students in case they forgot the process. They're not perfect. But, considering the fact that I didn't give my students any written out steps last year, they are a vast improvement over nothing. Feel free to tweak them and make them better!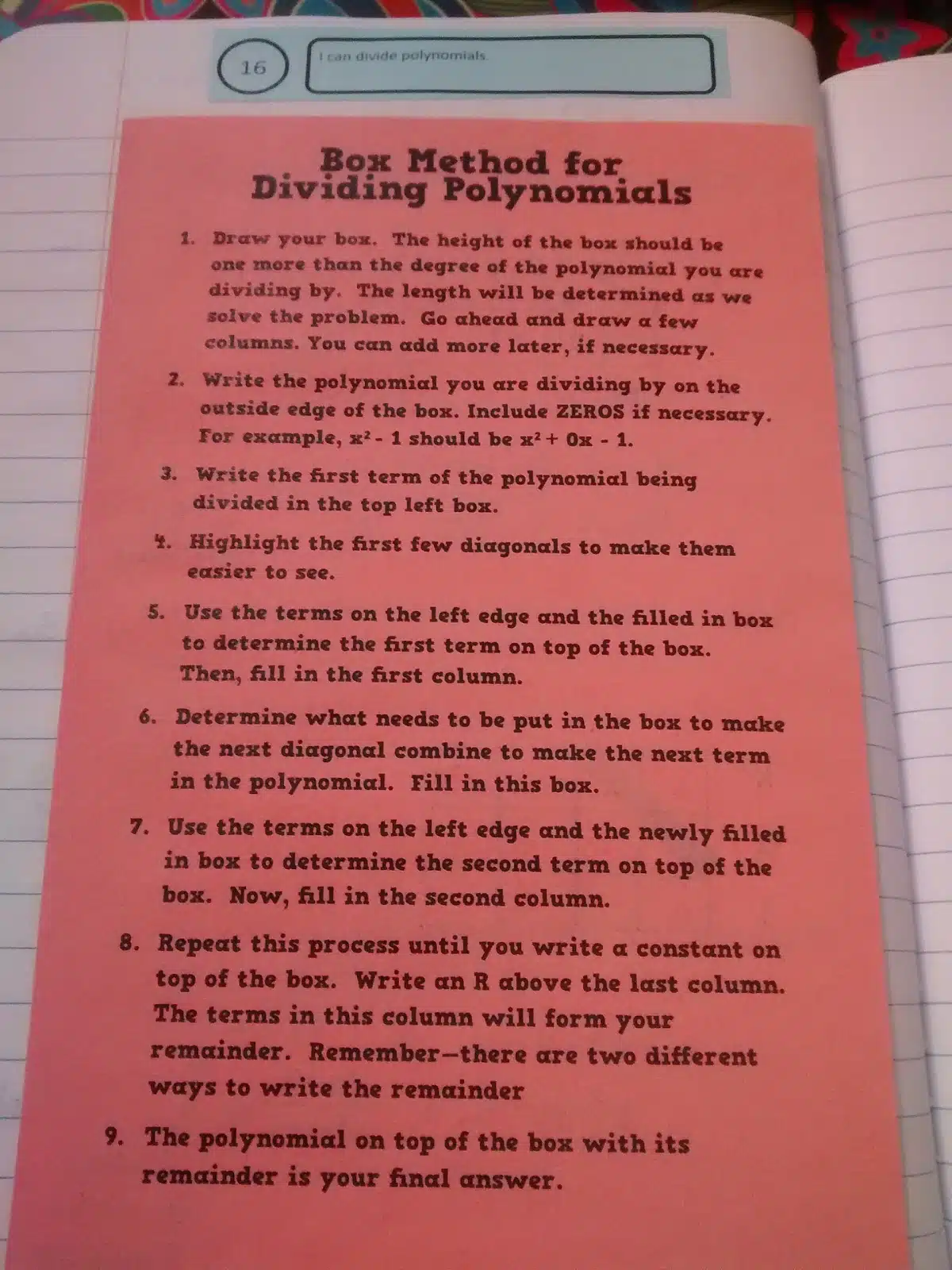 Then, we did four example problems together. The kids gave me grief for not printing this on white copy paper. Apparently peach paper and highlighting don't go well together. Note to self: use white paper next year!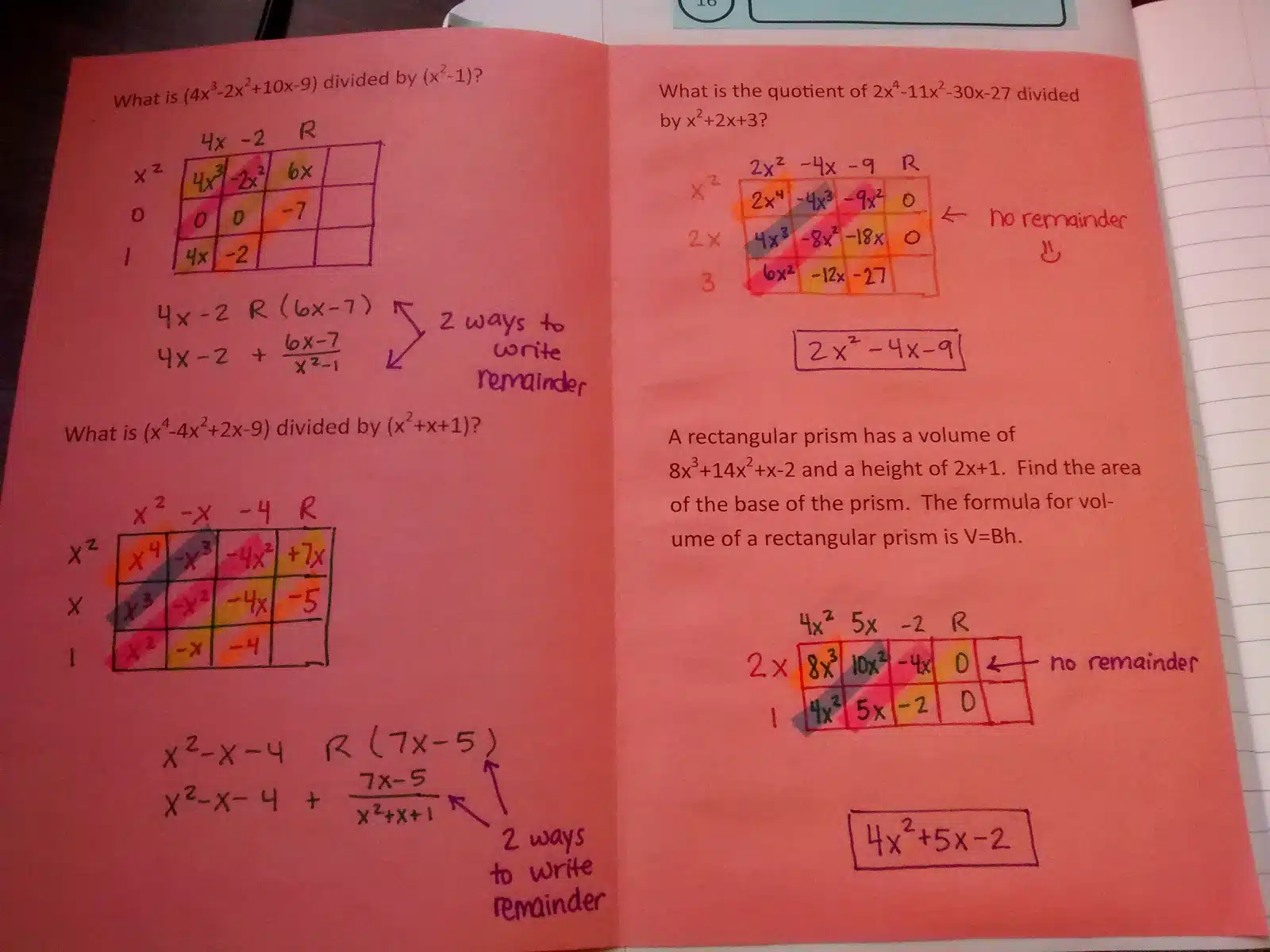 And, here's a close-up of each problem.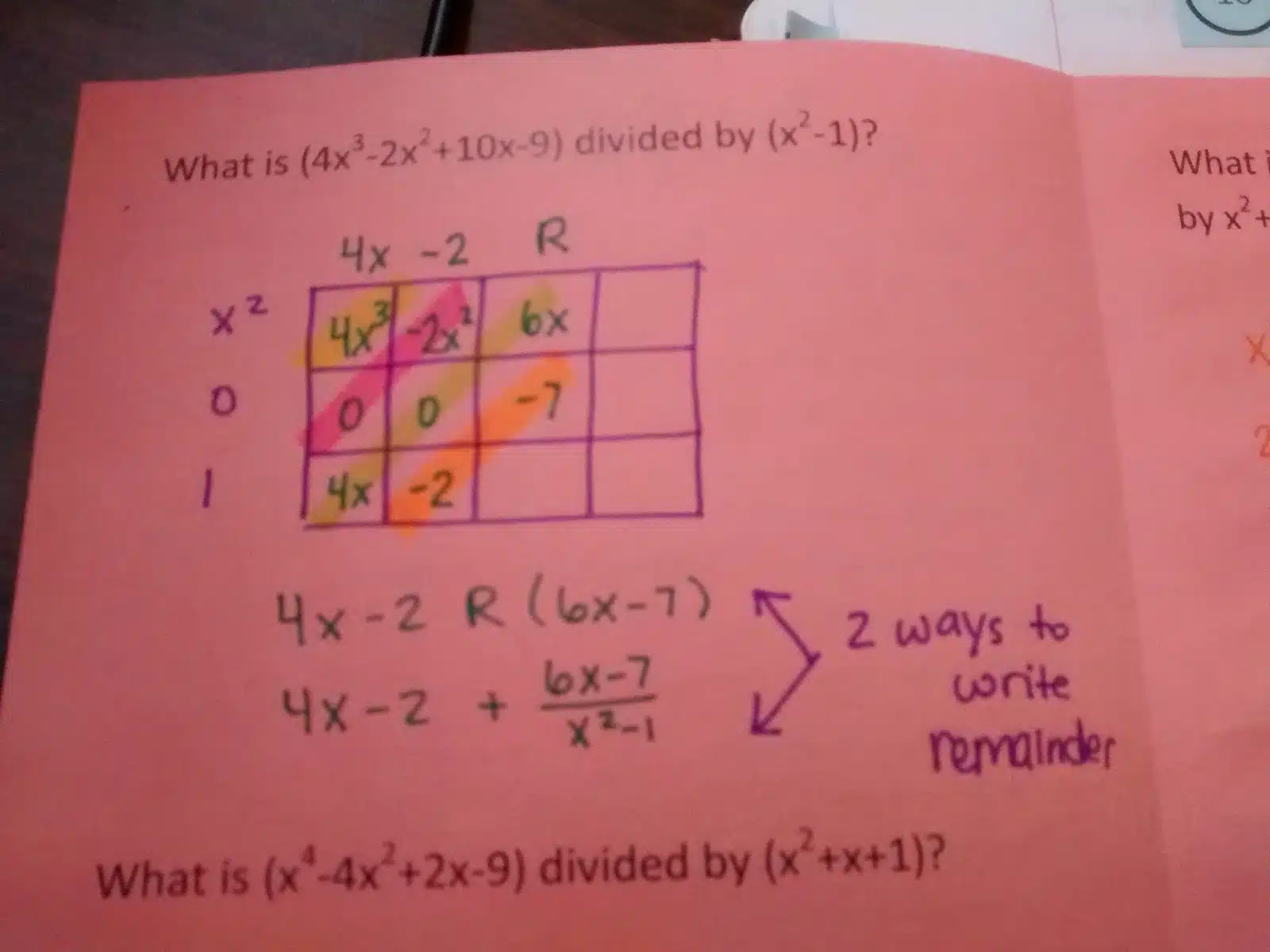 I made sure I gave them two problems with remainders and two without.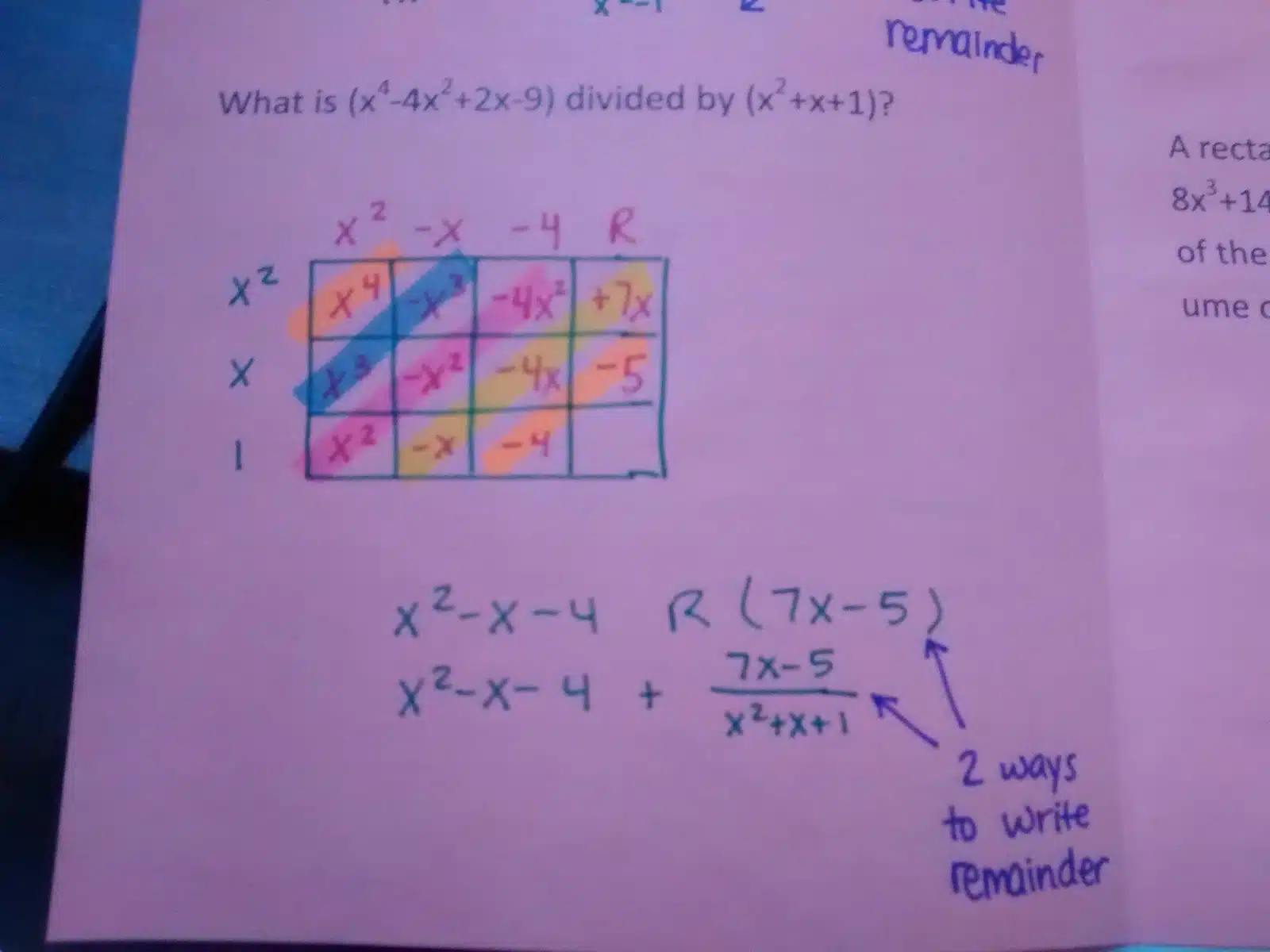 See how I have them write an R in the space following the constant in the answer? This is a trick I learned from a student last year. She invented that strategy on her own.
As soon as I saw it, I knew I was going to steal it and implement it the next year. I did, and I'm so glad I did!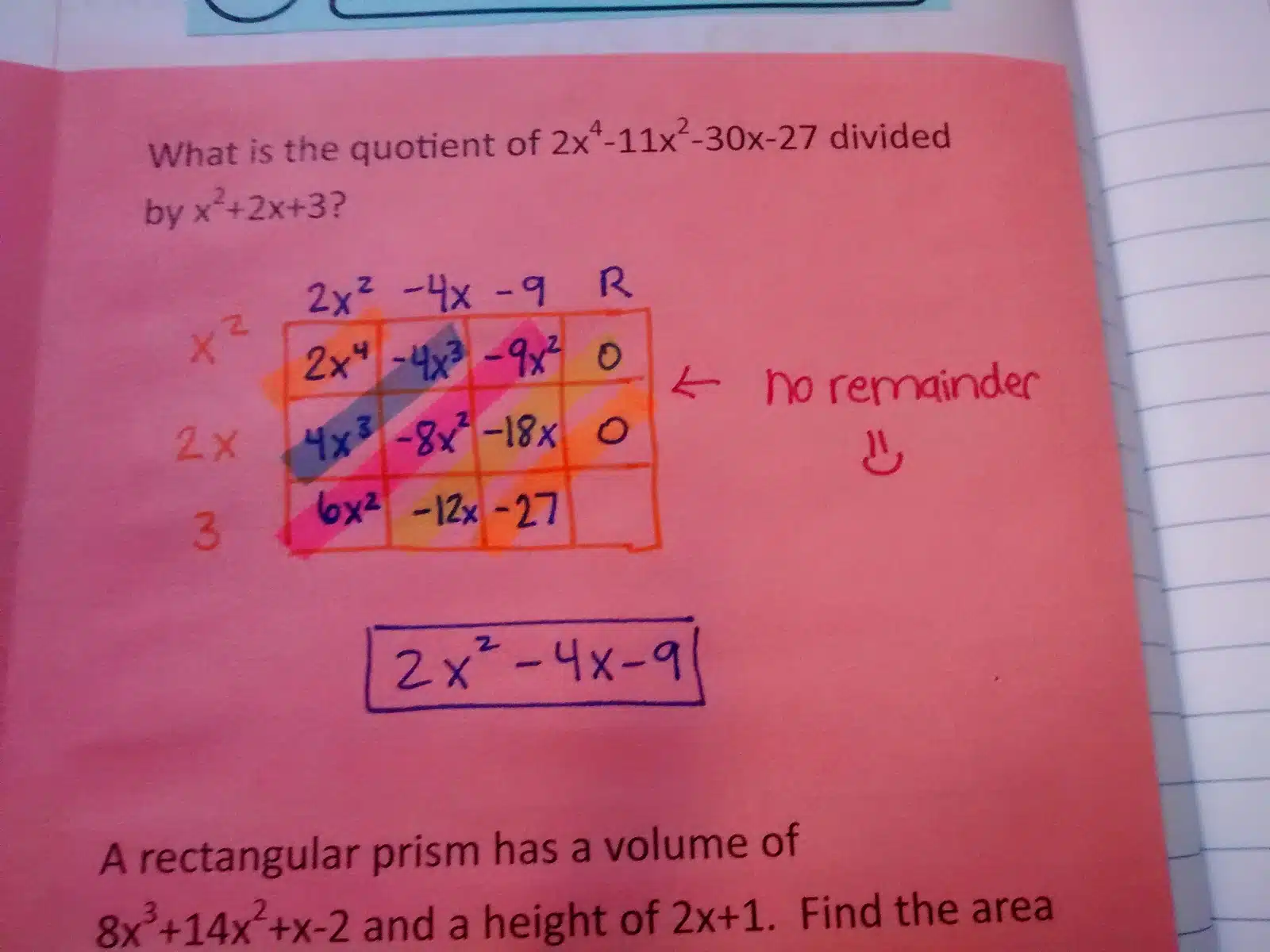 I also made sure I exposed to them to an "application" problem that they might see on their end-of-instruction exam.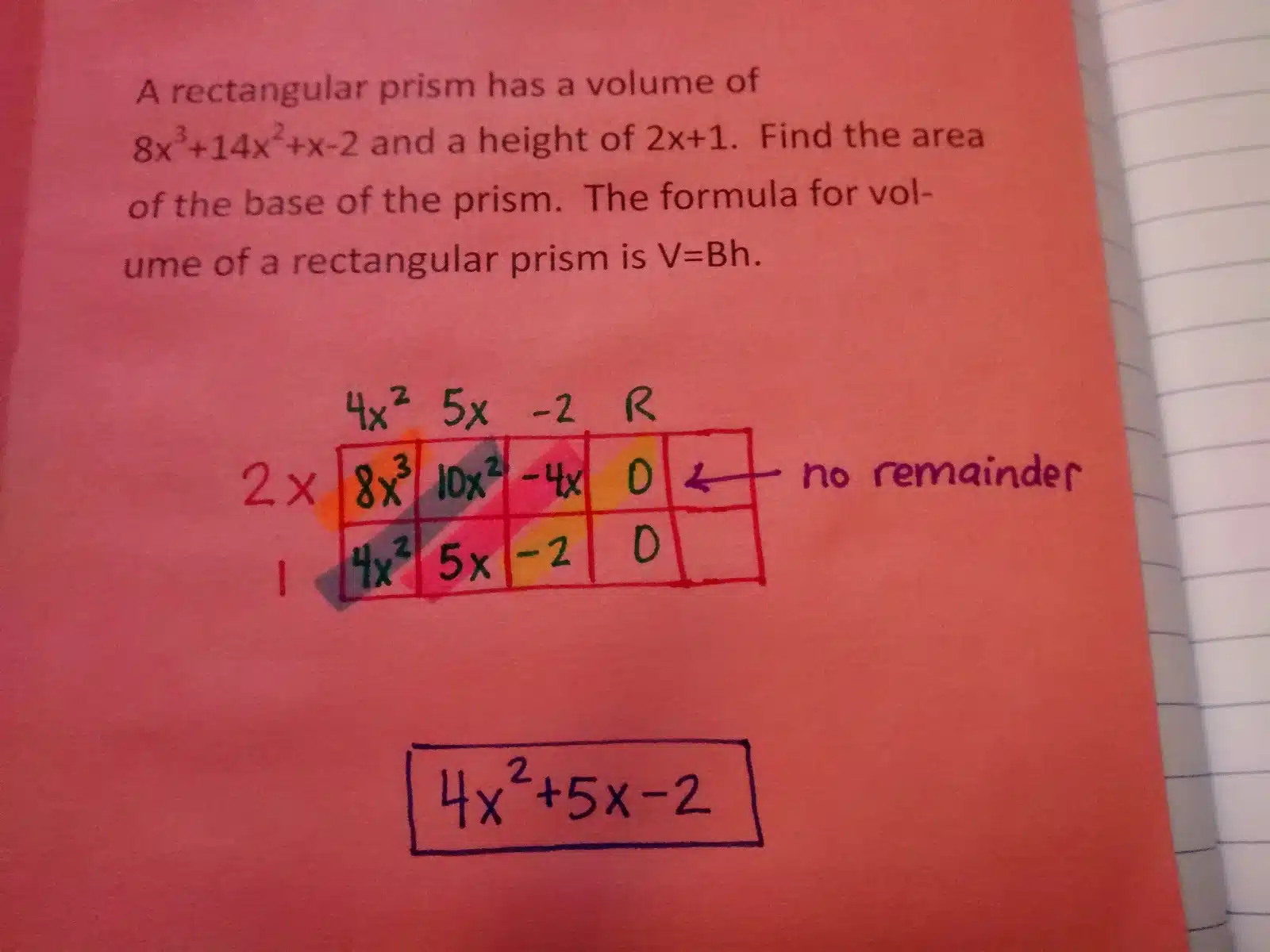 After doing 4 example problems together, I could tell that they were really frustrated. I tried explaining that this was the easy method. But, they didn't believe me. So, I decided to devise some dividing polynomial jigsaw puzzles for my students to put together.
More Activities for Teaching Polynomials